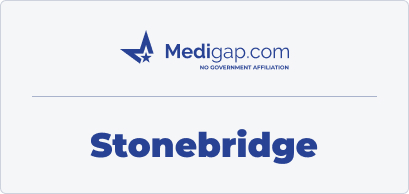 Stonebridge Life Insurance Company's direct-to-customer business model offers various forms of term life insurance and whole & accidental death plans. They also offer supplemental health plans such as Medicare Supplement and dental plans for Medicare beneficiaries. Stonebridge Life Insurance Company is a division of Transamerica.
However, they have decided to discontinue providing Medicare Supplement plans. This page will explain when Stonebridge Life halted their plans, the consequences for current enrollees, and other options for those looking for Medicare Supplement coverage.
Stonebridge Life: Discontinued Medicare Supplement Coverage
Stonebridge Life Insurance Company, a member of the Transamerica Corporation, has been a trusted provider of life, accident, and health insurance products since 1955. Unfortunately, they discontinued their Medicare Supplement plans and no longer accept new enrollees. Existing customers will need to seek alternative coverage.
When did Stonebridge Life discontinue Medicare Supplement plans?
As of December 31, 2019, Stonebridge Life terminated its Medicare Supplement plans. Nonetheless, customers already enrolled in a Stonebridge Life Medicare Supplement plan will retain their coverage.
Grandfathered in: Can current Stonebridge Life Medicare Supplement enrollees keep their plans?
Stonebridge Life Medicare Supplement plans have been grandfathered in, allowing existing enrollees to maintain their coverage. However, rate increases and limited plan options may apply in the future. Enrollees must review plan details and assess their options before making any changes.
In which states were these plans available?
Stonebridge Life offered Medicare Supplement plans in several states, including:
Affiliated Brand Names
Stonebridge
Stonebridge Life
Stonebridge Life Insurance Company
Stonebridge-JCP
Medicare Insurance Carrier Options
If you are in the market for Medicare Supplement coverage, you have various options. Notable providers in your area include AARP, Mutual of Omaha, and Cigna. It is recommended to thoroughly consider plan benefits, costs, and ratings before selecting.
Additional insurance companies no longer offer Medicare plans
Over the last few years, there has been a notable trend of various insurance companies opting to cease their involvement in the Medicare market. Several prominent organizations have elected to follow suit and withdraw from this sector.
Get Help Finding Medicare Plans in Your Area
Finding the right Medicare Supplement plan for you can be daunting. Stonebridge Life Insurance Company is no longer offering programs, leaving current enrollees with the challenge of finding an alternative.
Fortunately, resources help you compare plans and enroll in coverage. Complete our online request form to view rates and the top companies in your area.
It is essential to consider any plan's benefits, costs, and ratings before deciding.