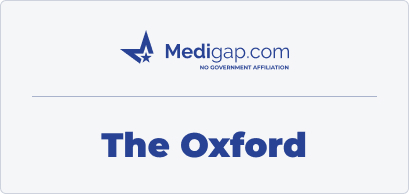 Through successful business practices and purchasing other insurance carriers, Oxford excelled as one of the biggest Medicare plan providers in the United States. Oxford Life insurance company has been helping people with their insurance needs since 1965. Founded in Arizona, they have become a significant player in the Medicare market.
However, sometimes insurance carriers discontinue their Medicare Supplement plans, leaving enrollees to search for alternative options. This article will examine The Oxford and its decision to discontinue Medicare Supplement coverage.
The Oxford: Discontinued Medicare Supplement coverage
The Oxford is a health insurance company providing coverage for over 35 years. They offer a variety of health plans, including Medicare Supplement coverage. However, in recent years, The Oxford has decided to discontinue its Medicare Supplement plans. This decision has left many of their current enrollees wondering about their options.
When did The Oxford discontinue Medicare Supplement plans?
The Oxford discontinued its Medicare Supplement plans in 2015. At the time, they cited changes in the healthcare landscape as the reason for their decision. Since then, they have focused on other health insurance products, such as individual and family plans, small business plans, and life insurance.
Grandfathered in: Can current Oxford Medicare Supplement enrollees keep their plans?
You might be grandfathered in if you were enrolled in a Medicare Supplement plan with The Oxford before they discontinued their coverage. This means you can keep your plan if you continue paying your premiums. However, if you switch to a new Medicare Supplement plan, you can't return to your old one.
What states did The Oxford offer Medicare plans in?
The Oxford offered Medicare Supplement plans in several states, including:
The Oxford Subsidiaries
Christian Fidelity Life Insurance Company
Oxford Life Insurance Company
Medicare insurance carrier options
You have several options if you were previously enrolled in a Medigap plan with The Oxford and need to find a new insurance carrier.
Many other insurance companies offer Medicare Supplement plans, including Manhattan Life, Medico, New Era, and State Farm.
Additional insurance companies no longer offer Medicare plans
In recent years, numerous insurance providers have opted to withdraw from the Medicare industry. It is worth noting that several prominent institutions have also followed suit in making this determination.
Get help finding Medicare plans in your area
Suppose you're unsure of where to start when it comes to finding a new Medicare Supplement plan. In that case, there are resources available to help.
Simply fill out our online rate form and speak to a licensed insurance agent who can help you navigate your options and find the right plan.