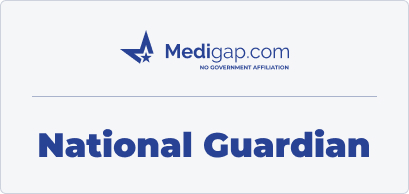 National Guardian Life Insurance Company has been offering Medicare Supplement plans since 2018. Established in 1910, National Guardian Life has offered various insurance products. NGL is a Mutual Company headquartered in Madison, Wisconsin.
Based in Madison, Wisconsin, NGL offers various insurance products, including life insurance and annuities. The company is committed to providing high-quality, affordable insurance solutions to individuals and families across the United States.
With a strong focus on customer service and financial stability, NGL has established itself as a reliable and trusted provider in the insurance industry.
National Guardian Life Insurance Company: Discontinued Medicare Supplement
National Guardian Life Insurance Company has recently discontinued offering Medicare Supplement plans to new enrollees. This means that individuals who are newly eligible for Medicare will not be able to enroll in a National Guardian Life Medicare Supplement plan.
Grandfathered in: Can current National Guardian Life enrollees keep their plans?
Suppose you are a current National Guardian Life Medicare Supplement plan enrollee. You may wonder if you can keep your plan now that the company has discontinued new enrollments.
The good news is that as long as you continue to pay your premiums, you can keep your National Guardian Life Medicare Supplement plan.
However, reviewing your plan annually and comparing it to other options is still essential. It ensures you have the best coverage for your healthcare needs and budget.
What states were they offered in?
National Guardian Life is in 49 US states and Washington, DC. They continue to be a leader in life insurance products.
Medicare insurance carrier options
Numerous insurance providers offer Medicare Supplement, or Medigap plans to supplement the coverage provided by Original Medicare. American Continental, Loyal American, Combined, Lumico, and GPM are some of the most well-known companies in this market.
However, each company offers different plans, benefits, and pricing, making it essential to compare options to choose the plan that best suits your needs and budget.
By comparing plans, you can be confident that you are getting the right coverage at the right price. This will help you manage your healthcare expenses more effectively.
Additional insurance companies no longer offer Medicare plans
Over the past few years, a number of insurance providers have chosen to exit the Medicare industry. Notably, some of the most iconic institutions to have made this decision include the following.
Get help finding Medicare plans in your area
Consider exploring your Medicare Supplement options today to save money and secure better healthcare coverage. You can benefit from lower costs and better coverage by comparing rates.
Our experienced team is here to guide the selection process and help you explore the different available plans. With our expertise, you can confidently choose the plan that aligns with your healthcare needs and budget.
Don't let the opportunity to maximize your Medicare coverage and save money pass you by. Complete our online rate form now to begin your journey toward a better healthcare plan.