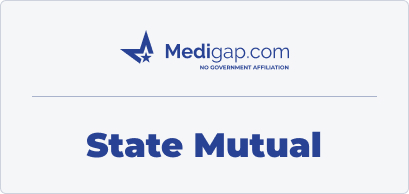 State Mutual Insurance Company has been in business since 1936, providing insurance products to customers across the United States. Among their offerings were Medicare Supplement plans, which provide additional coverage to seniors in need.
Like many other insurance carriers, State Mutual has determined that discontinuing their Medicare Supplement plans is the best action. This page will provide insight into State Mutual and the rationale behind its decision to cease offering Medicare Supplement coverage.
State Mutual: Discontinued Medicare Supplement coverage:
State Mutual Insurance Company has discontinued its Medicare Supplement plans, leaving many current enrollees wondering about their options.
When did State Mutual discontinue Medicare Supplement plans?
In 2019, State Mutual discontinued its Medigap plans due to changing trends within the healthcare industry and a desire to focus on other insurance products.
Grandfathered in: Can current State Mutual enrollees keep their plans?
Suppose you previously had a Medicare Supplement plan with StateMutual before them discontinuing coverage. In that case, you may be eligible to keep your plan through a grandfathered status.
You can maintain your plan if you continue to pay your premiums. However, you can't revert to your initial plan if you switch to another Medicare Supplement plan.
What states did they offer Medicare plans in?
State Mutual extended Medicare Supplement plans to individuals in the following states:
Medicare insurance carrier options:
If you previously enrolled in a Medicare Supplement plan with State Mutual, several options exist if you're now looking for a different insurer.
Mutual of Omaha, United American, Humana, and UnitedHealthcare are just a few providers offering Medicare Supplement plans that could suit you.
It is essential to take the time to carefully compare the plan choices from each of these companies to determine which one is the most suitable for your individual needs.
Additional insurance companies no longer offer Medicare plans
Over the past several years, several insurance providers have left the Medicare space. Some of the most notable companies include the following.
Get help finding Medicare plans in your area:
If you are uncertain of the best route to take when selecting a Medicare Supplement plan, rest assured there are resources and professionals to assist you.
A licensed insurance agent can help you thoroughly assess your needs and advise you on the best plan. Fill out our online rate form to compare rates and companies offering Medigap plans in your area.