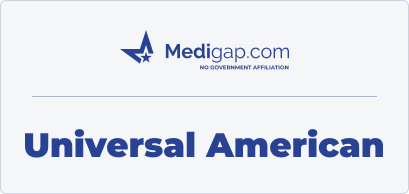 Universal American offered highly-rated Medicare Advantage, Medicare supplement, and long-term care insurance plans. Their mission was to provide personal involvement between their members and health care providers, intending to keep the costs down for their members.
In 2016 Universal American started to reduce its Medicare footprint, and Centene's Wellcare completed a purchase and merged it in 2017. In 2019, Wellcare oversaw the rebranding of all remaining Universal American plans.
Universal American: Discontinued Medicare Coverage
Centene is one of the largest health insurers available and is the parent company of Wellcare. Upon the purchase in 2017, all Universal American plans and members were absorbed into various Centene-owned companies' books of business.
When Did Universal American Discontinue Medicare Plans?
Due to the evolving healthcare landscape, Universal American ceased providing Medicare plans in 2016. However, his occurrence was in conjunction with their purchase and merger with Centene corporation.
Grandfathered In: Can Current Universal American Enrollees Keep Their Plans?
All Universal American enrollees in existing policies were slowly transitioned to plans with Centene's other companies' plan offerings. The most well-known Centene company is Wellcare.
What States Did Universal American Medicare Plans In?
Universal American provided Medicare Advantage, and Medicare Supplement plans in various states, including New York, Texas, and Maine.
Rememer the accessibility of these plans could differ depending on the state and county. Thus, it's wise to consult an insurance agent specializing in Medicare to understand which programs are accessible in your locality.
Medicare Insurance Carrier Options
Many insurers offer Medicare plans for those searching for a new plan or switching carriers. To ensure you make the correct decision for you, researching and evaluating programs and premiums is essential to identify the coverage most suited to individual requirements.
Some comparable insurance companies include UnitedHealthcare, Humana, and Aetna.
Additional insurance companies no longer offer Medicare plans
Over the past few years, several insurance companies have decided to discontinue offering Medicare plans, citing a range of contributing factors. The following list details additional insurers that have recently followed suit in withdrawing their Medicare offerings.
Get Help Finding Medicare Plans in Your Area
Navigating the complex terrain of Medicare insurance can be difficult, but there are available resources to help. Licensed agents and brokers can advise and aid in choosing a Medicare plan that fits your necessities and financial means.
Getting help is easy, simply give us a call, or fill out our online rate form. You can view rates for companies in your area online. We make comparing Medicare options quick and easy