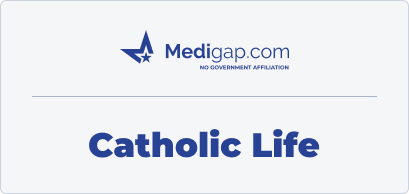 Catholic Life Insurance Company is a trusted Medicare and life insurance provider and other financial services in the United States. The company has served the Catholic community and their families for over 120 years.
It offers a wide range of insurance products and financial services to meet the unique needs of its customers. Catholic Life Insurance Company is dedicated to providing affordable coverage and exceptional customer service.
With its mission of providing financial security and peace of mind to its policyholders, Catholic Life Insurance Company has established a strong reputation for its commitment to its values and principles.
With its strong focus on serving the Catholic community, the company has become a trusted partner for individuals and families seeking to protect their financial future.
Catholic Life: Discontinued Medicare Supplement
Catholic Life Insurance Company has made the difficult decision to discontinue its Medicare Supplement plans.
While this decision was not easy, the company has decided to focus on its core mission of providing life insurance and other financial services to the Catholic community.
If you are a current policyholder of a Catholic Life Insurance Company Medicare Supplement plan, rest assured that your coverage will remain in effect.
However, the company will not accept new Medicare Supplement coverage applications. The decision to discontinue Medicare Supplement plans was made after carefully considering and analyzing the company's long-term strategy.
Catholic Life Insurance Company remains committed to serving its policyholders with the same care and attention it has always provided.
When did they discontinue Medicare Supplement plans?
Catholic Life discontinued its Medigap offerings as of January 1, 2023.
Grandfathered in: Can current enrollees keep their Catholic Life Medicare plans?
Suppose you are a current policyholder of a Catholic Life Insurance Company Medicare Supplement plan. In that case, you may wonder whether you can keep your plan.
The good news is that if you are already enrolled in a Catholic Life Medigap plan, you are considered "grandfathered in." This means you can keep your coverage if you continue to pay your premiums.
Your policy will not be canceled due to the discontinuation of the Medicare Supplement product, and you will continue to receive the benefits outlined in your policy.
It is important to note that while you can keep your current plan, you can't change it or enroll in a new Medicare Supplement plan offered by Catholic Life.
Medicare insurance carrier options
Many insurance providers offer Medigap or Medicare Supplement plans to enhance the coverage provided by Original Medicare. Nassau Life, New Era, USAA, US Fire Insurance, and Mutual of Omaha are among the top players in this space.
However, each of these companies may offer different plans and pricing, making it crucial to compare your options. This allows you to select the plan that best aligns with your specific needs and budget.
By comparing plans, you can ensure you receive the right coverage at the right price to help you confidently manage your healthcare expenses.
Additional insurance companies no longer offer Medicare plans
In recent years, several insurance providers have withdrawn from the Medicare sector. Among the most prominent organizations that have done so are the following.
Get help finding Medicare plans in your area
Suppose you're looking to save money and secure better healthcare coverage. In that case, it's time to consider your Medicare Supplement options. By comparing rates now, you can take advantage of lower costs and enhanced coverage.
Our team is here to help guide you through the selection process and explore the various options. With our expert guidance, you can feel confident in your plan choice.
Rest assured that you receive the right coverage to meet your healthcare needs and financial goals. Don't miss the opportunity to maximize your Medicare coverage and save money. Contact us today to get started.