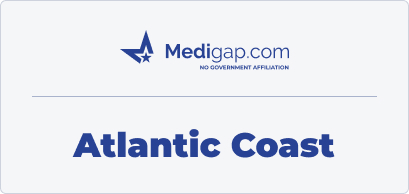 The Atlantic Coast Life Insurance Company was founded in 1925. The company grew in the Southeast by starting with a network of individual agents and working through funeral homes. Today, the company has over 34 state licenses. ACL provides families nationwide with Annuity Products, Life Insurance, and Medicare Supplement Policies.
American Coast Insurance Company is a reputable provider of life insurance policies that help protect families and their assets in the event of an unexpected tragedy.
With over 50 years of experience, the company has been committed to offering a range of insurance products. Their product offering caters to the unique needs of individuals and families across the United States.
American Coast Life Insurance Company takes pride in its customer-centric approach, striving to deliver quality customer service and tailored solutions.
Whether it's term life insurance, whole life insurance, or other insurance products, American Coast Life Insurance Company aims to provide their customers peace of mind and security through comprehensive insurance policies.
Atlantic Coast Life Insurance Company: Discontinued Medicare Supplement
Atlantic Coast Life Insurance Company has been a trusted provider of Medicare Supplement plans for many years. However, the company recently discontinued offering Medicare Supplement plans.
While this may come as disappointing news to some policyholders, Atlantic Coast Life remains committed to providing quality insurance products that meet the unique needs of its customers.
The company continues to offer other insurance products, such as life insurance and annuities, in addition to its other existing insurance offerings.
Despite the changes, Atlantic Coast Life Insurance Company remains dedicated to delivering outstanding customer service and providing its customers with the protection they need.
When did they discontinue Medicare Supplement plans?
In early 2023 Atlantic Coast Life announced they would discontinue selling Medicare Supplement Plans on February 15, 2023.
Grandfathered in: Can current enrollees keep their plans?
Suppose you are a current Atlantic Coast Life Medicare Supplement plan enrollee. You may wonder if you can keep your plan since they discontinued Medigap offerings.
The good news is that if you are already have an Atlantic Coast Life Medicare Supplement plan, you can keep your coverage.
This means that you can continue to enjoy your plan's benefits, including coverage for deductibles, copayments, and coinsurance, as long as you continue to pay your premiums on time.
However, it's important to remember that while you can keep your plan, it may not be available for new enrollees, and future benefits or rates may change.
Medicare insurance carrier options
Various insurance providers extend Medigap policies to supplement the coverage provided by Original Medicare. Notable companies in this sector include Allstate, Anthem BCBS, Colonial Penn, Lumico, and United American.
Review each company's various plans, benefits, and pricing must be reviewed to determine the most suitable choice for individual needs and resources.
When selecting a Medicare Supplement plan, it is prudent to consider regional factors, as some companies may have a more considerable influence in certain areas. Ultimately, the best plan for you will depend on your healthcare needs and preferences.
Additional insurance companies no longer offer Medicare plans
In recent years, several insurance firms have chosen to withdraw from the Medicare marketplace. Prominent institutions that have taken this course of action encompass the subsequent establishments.
Get help finding Medicare plans in your area
It's time to maximize your Medicare coverage and compare Medicare Supplement rates. Making a change in your plan could provide you with substantial savings.
With all the options available, you should identify the plan that best meets your healthcare needs and budget. Take advantage of the opportunity to receive better coverage at a lower cost. Allow us to help you compare rates and select the plan that's ideal for you.