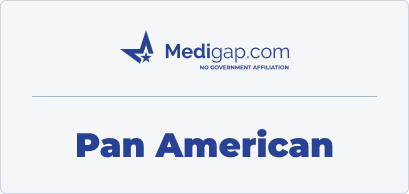 Pan American Life Insurance Company serves individuals and families in the United States and people from Central and South America. Since 1911 Pan American has maintained quality insurance products, including Medicare.
Pan American Life Insurance Group is headquartered in Salt Lake City, Utah. They offer Medicare products in 27 States and additional insurance products in 47 U.S. States. Sometimes, insurance carriers discontinue their Medigap plans, leaving enrollees in a bind. We'll review Pan American and their decision to discontinue Medicare Supplement insurance coverage.
Pan American: Discontinued Medicare Supplement coverage:
Pan American Life Insurance Company is a Louisiana-based insurance company providing coverage for over 100 years. They offer a variety of insurance products, including Medicare Supplement plans.
However, in recent years, Pan American has discontinued Medigap plans. This decision has its current enrollees wondering what options they have.
When did Pan American discontinue Medicare Supplement plans?
Pan American discontinued its Medigap plans in 2020. The company cited changes in the healthcare industry as the reason for the decision. Since then, they have focused on other insurance products, such as life insurance, travel insurance, and accident insurance.
Grandfathered in: Can current Pan American enrollees keep their plans?
You are grandfathered in if you enrolled in an active Medigap plan with Pan American before discontinuing Medigap coverage.
This means you can keep your plan if you continue paying your premiums. If you switch to a new Medicare insurance company, you can't return to your Pan American Medicare Supplement plan.
What states did they offer Medicare plans in?
Pan American offered Medicare Supplement plans in several states:
Medicare insurance carrier options:
If you were previously enrolled in a Medicare Supplement plan with Pan American and need to find a new insurance carrier, you have several options.
Many insurance companies offer Medicare Supplement plans, including USAA, SBLI USA, ACE Property and Casualty, and Philadelphia American.
Additional insurance companies no longer offer Medicare plans
Over the past few years, several insurance companies have disengaged from the Medicare market. Notable entities that have made this decision include the following organizations.
Get help finding Medicare plans in your area:
If you need help finding a new Medicare Supplement plan, we can help. Fill out our online request form or give us a call.
You can view rates online and be connected to a licensed insurance agent specializing in Medicare.