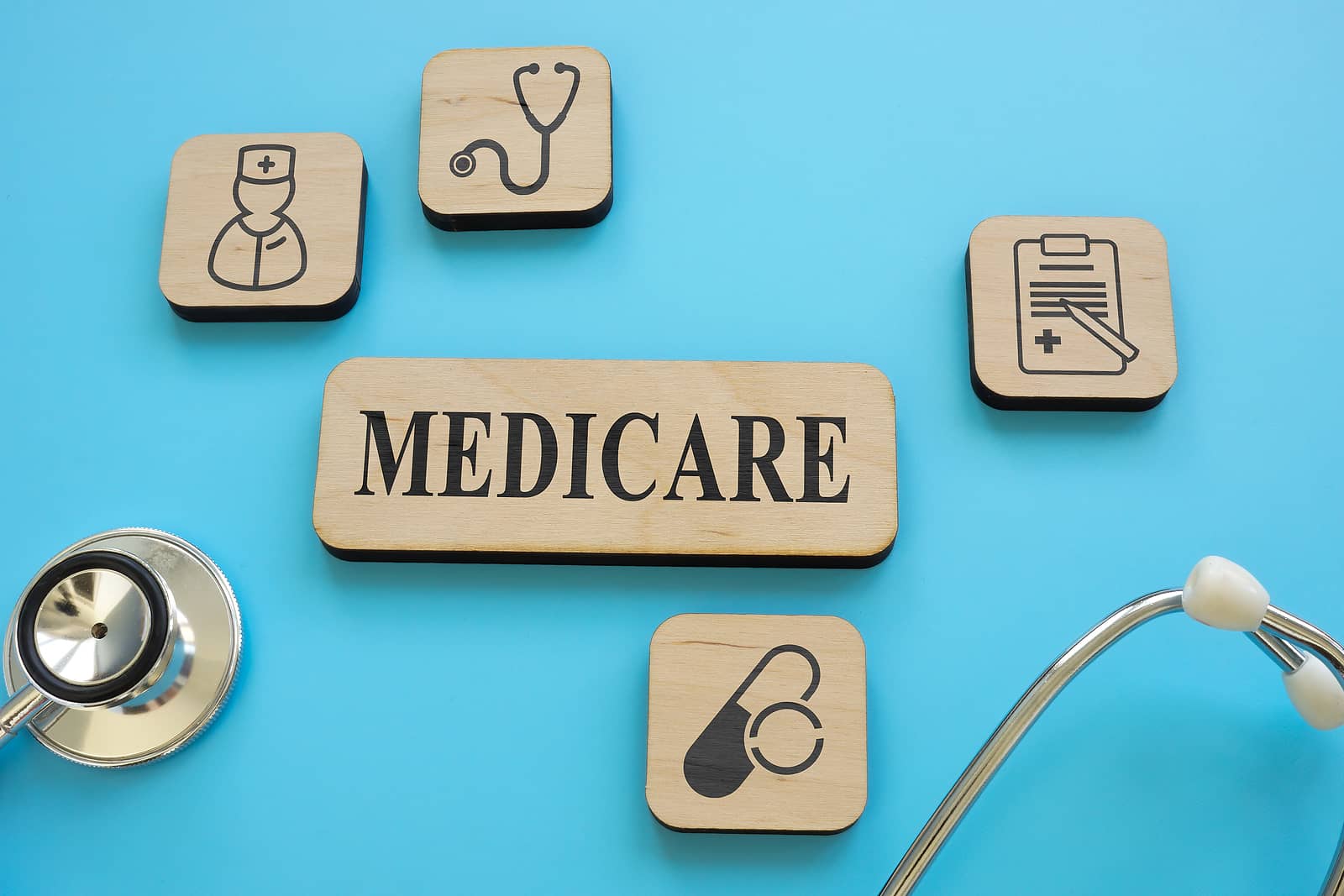 There are many Medicare coverage options when looking for the right Medicare Supplement. Since all the plans are standardized, it truly comes down to price and the quality of the insurance company. Today we'll discuss the top Medicare Supplement companies for 2024.
Top 10 Medicare Supplement Companies
The Centers for Medicare & Medicaid Services regulate Medigap coverage and health insurance companies. Plans must include the same coverage so it's easier to determine which coverage is best for your situation.
These private insurance companies must follow the same rules and procedures. There are a few key items when looking for the best Medicare Supplement plan. Financial strength affects how well to company performs and provides claims and pricing.
Some health insurance companies include premium discounts for spouses or anyone else in the household.
Humana
AARP
USAA
Colonial Penn
Philadelphia American
Cigna HealthSpring
UnitedHealthcare
Mutual of Omaha
Aetna
State Farm
Below, we'll cover the top 10 Medicare Supplement companies for 2024 and give pricing for a few states on the top three Medigap plans.
The pricing below is based on a single zip code per state for a female aged 65. Prices could vary depending on your location, age, and other factors.
Wisconsin, Massachusetts, and Minnesota don't follow the Medicare standardization rules, so prices aren't shown for those three states.
Wisconsin Medigap plans start with a base plan and you choose riders to enhance your coverage. Massachusetts Medicare Supplement plans have three options, the Core plan, Supp 1, or the Supp 1A. While Minnesota Medicare Supplement insurance has options that include a basic plan you can add riders to enhance or prebuilt plans.
#1 Humana
Humana is a wonderful choice for a Medicare Supplement carrier with an AM Best financial rating of A- excellent. They have easier underwriting than some other insurance carriers, as well as good customer service. Humana offers its Medigap plans through one of four subsidiaries depending on the state.
The subsidies offered are Humana Achieve, Humana Value, Humana Traditional (MIPPA), and Humana Healthy Living (HHL).
Except for Humana Achieve, which provides a 12% household, all of Humana's other companies provide a 5% premium discount in most states. Enrollees can save an additional $2 off the monthly premium by electing electronic funds transfer as their payment method.
#2 AARP
AARP endorses UnitedHealthcare. To enroll in a Medicare Supplement insurance policy with UHC, you must also be a member of AARP. These plans are offered nationwide and will provide you with a fitness membership in most areas.
Founded in 1958 to advocate for individuals over 50, AARP provides benefits through discounts, financial well-being, and healthcare resources.
They also provide a voice to help meet our seniors' needs. AARP Medicare Supplement plans were awarded an A+ rating from Standard & Poors.
#3 USAA
USAA was founded in 1922 to provide high-level products and excellent customer services to US Armed Forces members and their families.
Their policyholder raves on reviews about their customer service and how quickly they pay their claims. AM Best has presented USAA with the highest financial strength rating possible.
They offer plans in 45 states and Washington, DC. They have a fantastic mobile app and provide discounts through USAA Perks. Enrolling in a USAA plan will require you to be active or retired military or family.
#4 Colonial Penn
Colonial Penn Life Insurance Company is part of the Bankers Life group. They're known for their innovative Plan F and issue age policies in many states, while most insurance carriers use attained-age ratings. Medicare Supplement plans offered by Colonial Penn were given a financial strength rating of A- by A.M best.
While Colonial Penn may have premiums on the higher side, it's not unusual for members to enroll and stay with them. Their excellent customer service is the driving force behind their success despite higher premiums than many competitors. Colonial Penn is a great choice for Medicare beneficiaries looking for high customer service.
#5 Philadelphia American
Medigap plans through Philadelphia American have very competitive rates and less strict underwriting. They are a subsidy of New Era Life Insurance Company. They have a good financial strength rating of B++ and offer a 12-month rate lock for new Medicare beneficiaries.
Philadelphia American provides access to all Medicare plans except for Plan K and Plan L. They have personable customer service and lower-than-average rate increases. They offer a 5% to 6% household discount in most states.
#6 Cigna-HealthSpring
As far as longevity goes, it's hard to beat Cigna. Their roots go back to 1743 as ING. Cigna's Medicare Supplement coverage is provided through its subsidiaries.
This includes Loyal American, American Life Insurance Company, Cigna Health and Life Insurance Company, and Cigna National Health Insurance Company. They boost low premiums nationwide and provide fitness benefits in their Medigap offerings.
With over 300 years of insurance experience, Cigna maintains an AM Best financial strength rating of A. Their online portal, MyCigna, makes accessing all the benefits and plan information easy.
Cigna is a premier company with conservative rate increases and potential premium discounts for household members.
#7 UnitedHealthcare
As mentioned above, AARP endorses and uses UnitedHealthcare for its Medicare Supplement options. All AARP-branded Medicare Supplement plans are UnitedHealthcare Medigap insurance. UnitedHealthcare is the largest Medicare provider in the nation.
All UHC Plans have a branded wellness and fitness program, Renew & Active. UHC is one of the few Medicare Insurance carriers that doesn't rotate subsidies in and out of areas allowing them more control of their rates.
They have some of the easiest underwriting requirements of any Medicare Supplement provider and use the community rating system in most states.
#8 Mutual Of Omaha
As one of the pioneers of the Medicare Supplement program, Mutual Of Omaha is a great company. They offer competitive rates and fantastic customer care and have conservative rate increases.
In addition, they are a mutual company, meaning that profits go back into the company to keep rates low.
In many states, Mutual Of Omaha offers a household discount. They also provide an Eye Med vision discount plan at no additional cost and a fitness membership through Mutually well as additional benefits.
Mutual Of Omaha has always maintained a high rating from A.M. Best and pays its claims quickly.
#9 Aetna
Aetna is another great company with very competitive Medicare Supplement rates. CVS health owes them, making them part of one of the largest healthcare companies. They offer Medicare Supplements nationwide through their subsidiaries.
Most Aetna plans offer generous household discounts for multiple Medicare Supplement policies in the home.
With some subsidies, the discounts are applied if they live with anyone over 18. Aetna Medicare Supplement products include a fitness membership through Global Fit.
#10 State Farm
Regarding auto and homeowner insurance State Farm is a household name. Many people don't realize that they also provide Medicare Supplement Insurance.
You don't have to be a State Farm auto client to enroll in their supplement. Their rates are competitive in the areas that offer Medicare Supplement insurance plans.
State Farm has a solid financial strength rating of A+ and has been in business for over 100 years. They provide plans in all states except Connecticut, Massachusetts, New Jersey, New York, and Rhode Island. Their reviews about claims processing and customer service are stellar.
FAQs
What health insurance company handles the most Medicare Supplements?
There are ten Medigap plan options, with two high deductible versions of Plan F and Plan G. Most carriers don't offer all of these plans. Humana and UnitedHealthcare are notable carriers that provide access to all ten Supplement plans.
Why choose one Medicare Supplement company over the other?
When reviewing between Medicare Supplement companies, the plan letter isn't usually part of the equation because they are all required by law to include the same coverage. When choosing an insurance company, there are only a few factors to consider. Customer service, price, and financial stability are three factors to consider.
What is the best Medicare Supplement insurance provider?
There is no best Medicare Supplement insurance provider because everyone has different needs, wants, and plans. UnitedHealthcare is one of the largest providers of Medicare Supplement insurance. USAA has the highest financial rating, and Aetna has some of the most competitive rates.
What is the most affordable Medicare Supplement plan across carriers?
Plan N is the most affordable plan option available. It offers a great mix of affordable premiums and comprehensive coverage. Once you meet the Medicare Part B deductible, you're responsible for fixed copays when using Plan N for doctor or emergency room visits and Part B excess charges.
What are some smaller insurance companies that provide Medicare Supplement plans?
Some individuals prefer a smaller company as opposed to a large one. Some examples of quality small Medicare insurance companies include the following:
How to Shop the Top Medicare Supplement Companies
Making the right decision for your Medicare Supplement insurance company depends on your preferences. Look for reviews on customer service and rate increases.
Once you know, the Medigap policy is the right plan for you; it's down to the price and quality of the insurance carrier.
Our licensed insurance agents can help review these items and provide comparisons so you can decide on your health care insurance. Give us a call, or fill out our online request form.
Related Content: