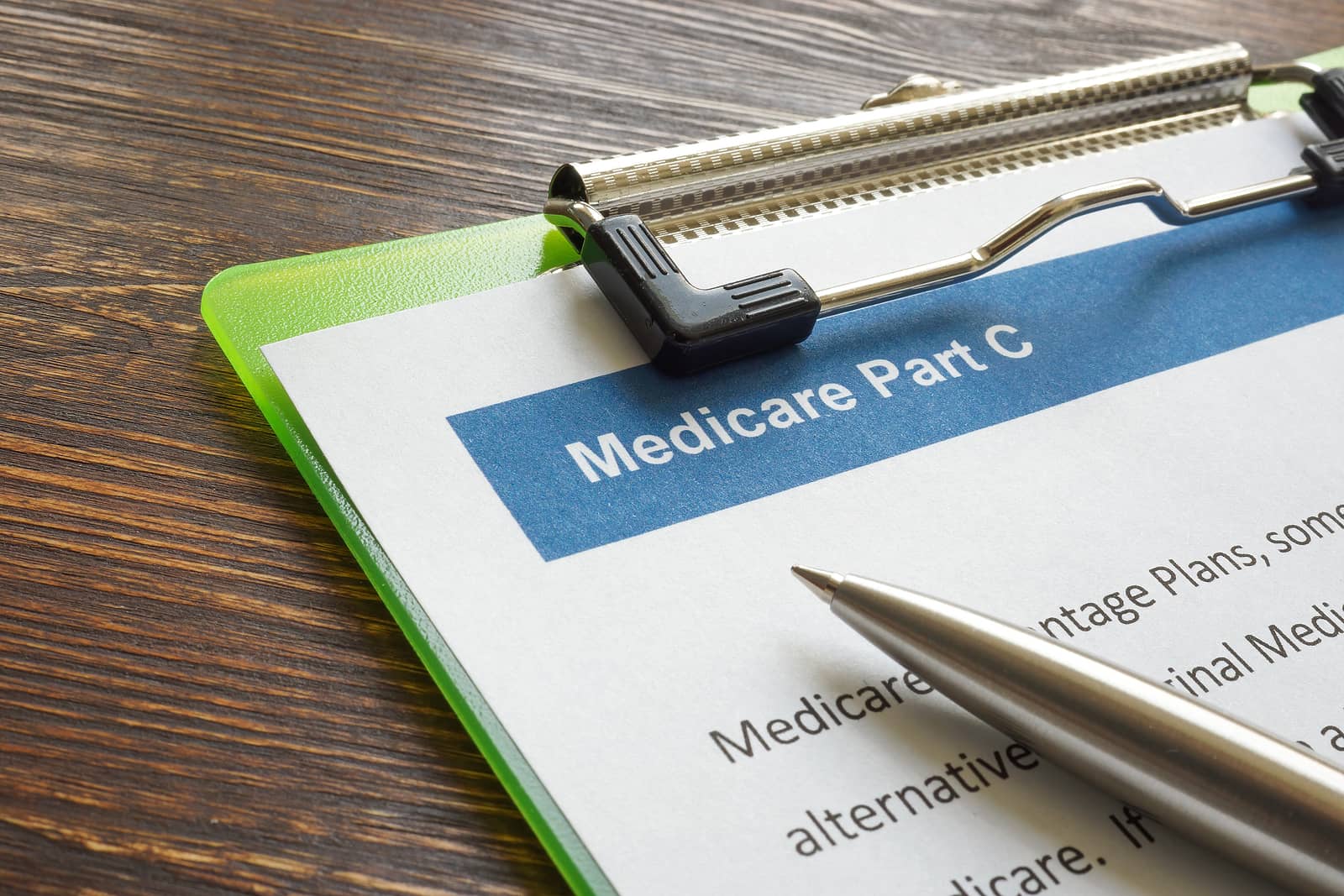 The top Medicare Advantage Part C plan for beneficiaries is the policy that provides each person with the most value. Every man or woman wants their insurance to cover their doctors, have affordable costs, and offer quality benefits.
Generally, the more you pay in premiums, the less you pay when you use the insurance. Medicare Advantage bundles your benefits together and still boasts a low monthly premium.
Which Medicare Advantage plan will work best for you? Let's take a look!
Best Medicare Advantage plans in 2024
Since Medicare Advantage can change by county, there are over 700 Part C contracts in the United States. So, instead of choosing 5 out of so many options, we will look at the companies that provide quality Part C plans yearly.
The top 5 Medicare Advantage plans are offered by:
Aetna
Cigna
Humana
Kaiser Permanente
UnitedHealthcare
#1 Aetna
Regarding high-quality Part C plans, Aetna is a solid choice. These Medicare Advantage plans have an average of 4 stars. While most plans are HMOs, Aetna has an expansive provider network.
Aetna has A+ ratings from the Better Business Bureau (BBB). Most Aetna Part C options cover vision, dental, fitness memberships, and hearing.
For those who travel, Aetna "Explorer" plans are available in select states; these plans allow you to get in-network benefits from any Aetna facility or doctor in the United States. Also, Aetna Medicare Advantage plans cover you worldwide in an emergency room or urgent care center.
Another great reason to consider Aetna Medicare Advantage is the Apple watch integration via the Attain app by Aetna. In the app, you can track your health, set fitness goals, and earn rewards.
#2 Cigna
Medicare Advantage plans through Cigna are available in 26 states and Washington DC Most of the Part C options through Cigna are HMOs, but the company does have PPO plans. More than 75% of the Medicare Advantage plans offered by Cigna have a $0 monthly premium.
Like most Part C plans, there is coverage for over-the-counter benefits, fitness programs, dental, vision, and hearing. Cigna also provides Medication Therapy Management.
Cigna might be the best plan for you if your doctor is in-network, your drug costs are lower than other plans, and you live in the service area.
#3 Humana
Most Humana Medicare Advantage plans have a 4-star rating on the Centers for Medicare & Medicaid Services website, and the BBB gives them an A+ rating. This company is a leader in the insurance industry. Humana is available in all 50 states, offering Part C plans in over 80% of counties.
Humana waives MDLIVE telehealth costs due to the pandemic. It's an example of how Humana goes above and beyond.
#4 Kaiser Permanente
Concerning consistent 5-star Medicare ratings, Kaiser Permanente takes the cake. Unfortunately, these policies are only available in eight states.
If you don't live in the service area for a Kaiser plan, you're not eligible to enroll. Kaiser only offers HMO plans, so you must stay in the Kaiser network to benefit from coverage.
Kaiser covers emergency and urgent care worldwide for those who like to travel. You can pay a small monthly fee to add vision, dental, or hearing benefits to your Part C Kaiser policy.
#5 UnitedHealthcare
The most popular Medicare Advantage plans are with UnitedHealthcare. Beneficiaries find UHC appealing because there is a good balance between quality coverage, affordable costs, the largest provider network of all companies, several plan options, and the ability to add additional benefits.
Many plan contracts with UHC have ratings of 4 stars. Nearly all plans have a $0 copay for telehealth and annual home health visits for those needing a house call.
Best Medicare Advantage plan FAQs
How do I find a Medicare Advantage plan in my area?
Medicare Advantage plans vary depending on the area, and finding a Medicare Advantage plan is simple. Please fill out the online request form below or give us a call. We can provide access to review all the programs in your area.
Which Medicare Advantage plan has the highest ratings?
Kaiser Permanente might have consistent 5-star ratings, but these plans have strict networks and limited availability. Next up would be UnitedHealthcare; more beneficiaries have a Part C policy through UnitedHealthcare than any other Medicare Advantage carrier.
What is the best company for Medicare Advantage?
Humana has so many options nationwide for a low cost; this company is undoubtedly one of the best. But your best Part C plan could be with a different carrier.
Which Part C Plan has the best dental insurance?
Routine dental insurance is available through many Medicare Advantage plans. Still, UnitedHealthcare might make the most sense if you want more comprehensive dental coverage added to your plan. Humana could be an affordable alternative if you're open-minded about having two separate policies, Medicare Advantage, and dental.
How to Enroll in the Best Medicare Advantage Plan
Enrolling in a Part C plan is simple, but finding the right policy can take time and effort. When you have a short discussion with our licensed Medicare agents about what you look for in a policy, they can help you identify the coverage that will make sense.
Comparing plans and asking our agents questions is helpful and complimentary, so there isn't a reason not to. Call us today or fill out an online rate form for the best plans in your area.