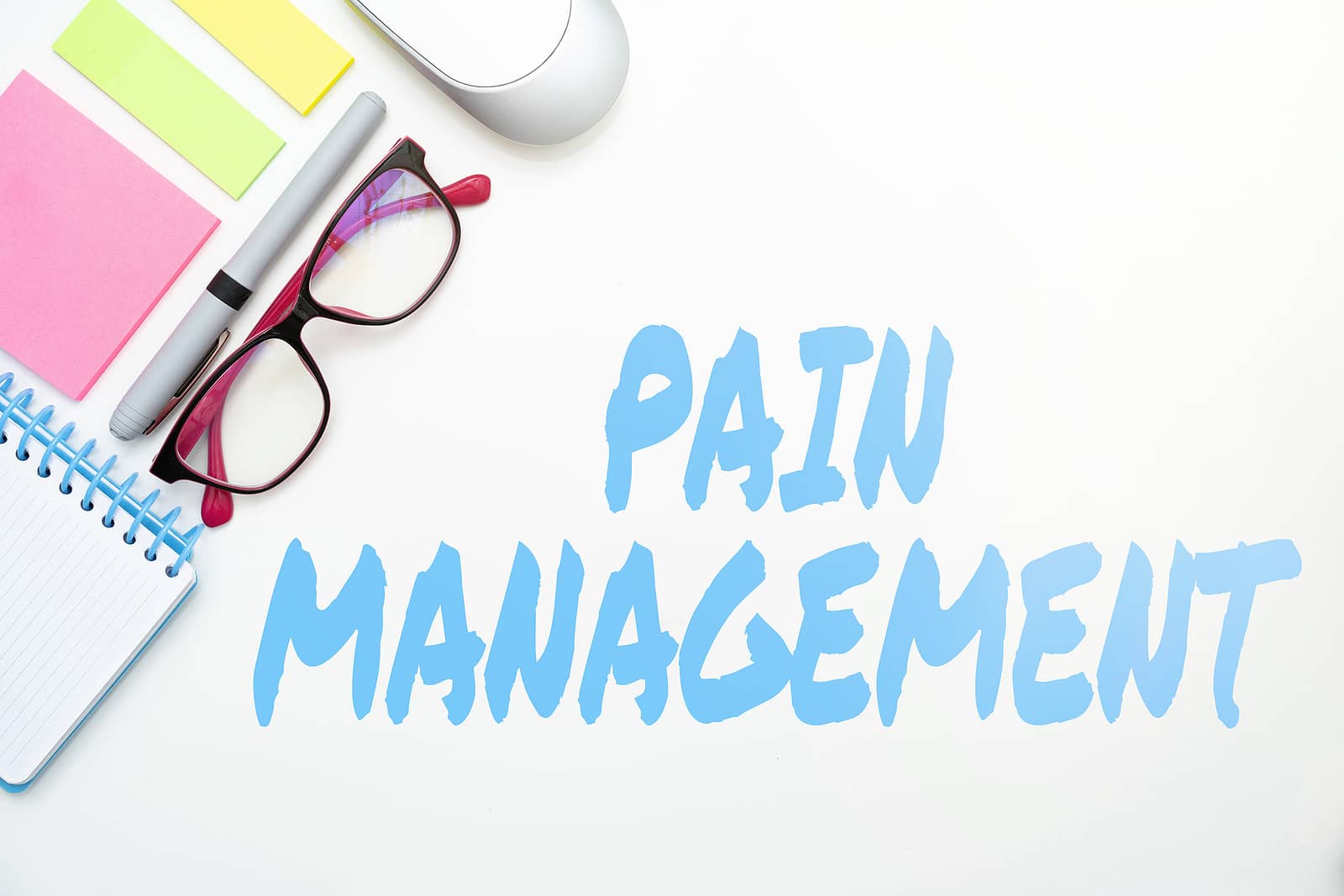 Pain Management is required for many Medicare beneficiaries, with over 70% suffering from high-impact chronic pain that limits their activities. Among conditions that require pain management, lower back pain is one of the major health conditions that disable Medicare beneficiaries. Below, we'll discuss Medicare options for pain management insurance.
Does Medicare cover pain management?
Original Medicare consists of Medicare Parts A and B. Medicare Part A will cover pain management for inpatient hospitals, skilled nursing facilities, and hospice services.
Medicare Part B covers outpatient and medical pain treatment and management services. Treatment options covered by Medicare Part B include prescription medications administered in a doctor's office and treatments performed in an outpatient setting.
Medicare Supplement coverage for pain management
While Medicare does cover pain management, there could be significant costs associated with treatment. Medicare Supplement plans help cover the costs left over by Medicare and keeps therapy for pain management more affordable.
Medicare Supplement health insurance plans (Medigap) are private insurance purchased along with Original Medicare.
These Medigap plans require an additional premium besides your Medicare Part B. Medigap plans don't include prescription drug coverage or any extra benefits.
They only have medical insurance for items and services covered under Medicare Part A and B. Since they are secondary to Medicare, no network restrictions, and referrals aren't required.
Medicare Part D prescription drug coverage for pain management
Medicare Part D prescription drug coverage has a monthly premium and provides medication coverage for drugs on their plan formulary. These stand-alone drug plans can work with Original Medicare or Medicare Supplement plans.
Pain management Drugs filled at a retail pharmacy fall under Medicare Part D.
Medicare Advantage coverage for pain management
A Medicare Advantage plan is the other direction you can choose for your Medicare health care. Private insurance companies with contracts with the Centers for Medicare & Medicaid Services administer these Part C plans.
They combine the coverage from Medicare Parts A, B, and in most cases, your prescription drug plan into a simple all-in-one health plan.
They're required to cover the same services and coverages of Original Medicare but can provide additional plan extras and coverages.
Most Medicare Advantage plans are network-based and require referrals and authorizations. Medicare Advantage plans must cover at least the same level of coverage for pain management services as Original Medicare.
Types of pain management
Your healthcare provider can recommend many types of pain management services. Depending on the therapy and your Medicare coverage, your costs and services could vary.
Acupuncture
Recently, Medicare has started to cover acupuncture. Medicare Part B covers up to 12 visits in 90 days for low back pain. Studies have shown that lower back pain can be decreased significantly by acupuncture.
Alcohol misuse screening and counseling
Alcoholism can lead to many health complications, including increased chronic pain. Medicare annually offers coverage for one screening and four counseling sessions under Part B.
Chiropractor
Chiropractic care is proven to relieve lower back pain. Medicare Part B covers chiropractic care for correcting subluxation through manual manipulation of the spine only.
Depression screening
Similar to alcoholism, depression can increase chronic pain. It becomes a vicious circle since chronic pain has proven to increase and cause depression and worsen mental health. Medicare Part B will cover depression screenings annually.
Behavioral health integration services
Your healthcare provider may offer the Psychiatric Collaborative Care Model (PCCM). Medicare may pay to help cover behavioral health conditions such as anxiety and depression.
The PCCM is a group of integrated behavioral services that create care management support like:
Counseling
Medication support
Care planning for behavioral health conditions
Ongoing assessment of behavioral health conditions
The additional related treatments recommended by your healthcare provider
Medication
One of the most common treatments for chronic pain is medications. Depending on the severity of the pain, your healthcare provider may recommend over-the-counter (OTC) prescription medications.
Part D will cover your prescriptions from a retail pharmacy. In contrast, Part B will cover drugs administered at the physician's office, such as steroid injections.
Medicare doesn't cover over-the-counter medications. However, some Medicare Advantage plans provide Flex Cards for OTC drugs.
Prescription Opioids, antidepressants, and seizure medications are commonly recommended and covered by Medicare Part D. Popular opioids used for treatment include hydrocodone, fentanyl, morphine, codeine, and oxycodone.
Medication therapy management (MTM)
When beneficiaries with complex health needs take medications for chronic pain relief, they will need medication therapy management. The goal of an MTM is to manage costs and ensure the pain medications are working as intended.
Occupational therapy (OT)
Occupational therapy uses a therapist to determine what limitations are caused by chronic pain. The therapist can help Medicare beneficiaries by recommending durable medical equipment and action plans to manage their pain.
Physical therapy (PT)
Chronic pain can have many causes. Physical therapy helps to increase strength and flexibility or improve posture. Medicare Part B provides coverage for both physical and occupational therapy.
Medicare costs for pain management
Pain management costs will vary depending on Medicare Coverage. Below we'll discuss the expected costs for pain management for the different Medicare health insurance options.
Original Medicare costs for pain management
Original Medicare refers to Medicare Part A and Medicare Part B. You're responsible for a sizeable recurring deductible for Part A when admitted to the hospital.
Once you pay the deductible, your first 60 days as an inpatient in a hospital will have no charge. After 60 days, there are additional costs. The first 20 days of skilled nursing care cost $0, with an additional daily cost from days 21-100.
Medicare Part B has a small annual deductible of $233. Once the beneficiary pays their Part B deductible is responsible for a 20% coinsurance and applicable excess charges.
Medicare Supplement costs for pain management
If you choose a Medicare Supplement plan, you'll have ten Medigap options. Your coverage will depend on your selected program. Most beneficiaries enroll in Plans F, G, or N. Medicare Supplement plans help offset the costs of deductibles, coinsurance, copays, and excess charges related to Original Medicare.
Medicare Part D costs for pain management
Prescription drug plans must follow a standard model outlined by the Centers for Medicare & Medicaid Services. Their coverage must be as good or better as the standard model, which consists of four phases.
Deductible: Up to $505
Initial Coverage: 25% of the cost of the prescription
Coverage Gap (Donut Hole): 25% cost of the prescription
Catastrophic Coverage: 5% of the cost of the prescription
Medicare Advantage costs for pain management
Medicare Advantage plans will set their terms and conditions for pricing. Many have premiums as low as $0, but you'll pay fixed copays for most services. Some services will require a 20% coinsurance payment until you reach the maximum out-of-pocket of the plan. Medicare Advantage drug coverage will follow the same rules as Medicare Part B.
FAQs
What treatments are not covered by Medicare?
Medicare doesn't cover massage therapy or experimental treatments. For pain management therapies to be covered, they must be approved by the FDA, performed at a Medicare-approved facility, and approved by Medicare Part A or B.
What is the preferred treatment plan for chronic pain?
There is no preferred treatment for chronic pain. More than 70% of beneficiaries are affected by high-impact pain, and everyone has different causes and levels of pain. Your healthcare provider can help identify the cause and recommend the best treatments and health services for your needs.
What is the coverage for chiropractic care?
Medicare covers chiropractic care for the subluxation of the spine only. Subluxation of the spine is when the spinal joints fail to move correctly, with the contact between the joints still intact.
Does Medicare cover medical marijuana for pain management?
Many individuals nationwide have started to turn to medical marijuana as an alternative therapy for pain management. Many of these individuals use it instead of opioid medications. Currently, Medicare doesn't cover medical marijuana.
What is the estimated average monthly cost of Medicare?
Most Medicare beneficiaries will receive Medicare Part A without a premium. In addition, most beneficiaries will also pay a monthly Medicare Part B premium of $174.70. In addition to your premiums, you can expect to pay 20% for covered services and up to a 15% excess charge.
Medicare Part D drug plans cost about $31.50 per month, while Medicare Advantage plans average just under $18.
Medicare Supplements are the most comprehensive coverage. However, they are the most expensive. You should expect a Medigap plan to have a monthly premium ranging between $80 and $300.
How much does pain management cost on average?
Treatment costs for pain management vary depending on the health insurance coverage and the severity of the condition. On average, milder short-term pain can be as little as $5 to $25 per month for treatment costs, while treatment for severe chronic and long-term pain can be more than $25,000 per year for surgical procedures.
Excluding prescription drugs, coverage through a Medicare Supplement or Medicare Advantage plan will help cover the costs significantly better than Original Medicare alone.
What does Medicare cover for chronic pain?
Medicare-approved pain management options for chronic pain can include the following:
Alcohol misuse screening and counseling
Medication
Medication therapy management (MTM)
Occupational therapy
Physical therapy
What is the maximum out-of-pocket expense for a Medicare recipient?
Individuals with only Original Medicare have no cap on what they can spend. The price will continue to accrue in perpetuity. Medicare Advantage plans have a maximum out-of-pocket ranging between $900 and $11,000, depending on your chosen program and coverage.
What are the benefits of Medicare?
Medicare covers your hospital and medical insurance. With Original Medicare, acquiring referrals or additional authorizations for specialists or treatments is unnecessary.
Is pain management affected by the Medicare 8-Minute rule?
The Medicare 8-Minute rule applies to therapy services. Both physical and occupational therapy are forms pf pain management. Therefore the 8-Minute rule will apply.
Finding Medicare coverage for pain management
Pain management can be one of the most expensive items regarding Medicare coverage. Having the right pain management insurance for your individual needs is essential. Our licensed insurance agents specialize in Medicare and can help you evaluate the programs available to you.
Once you've finished the evaluation process, we can make the enrollment process quick, simple, and effective. Give us a call or fill out our online quote form. We're here to make this process as painless as possible.
Related Content