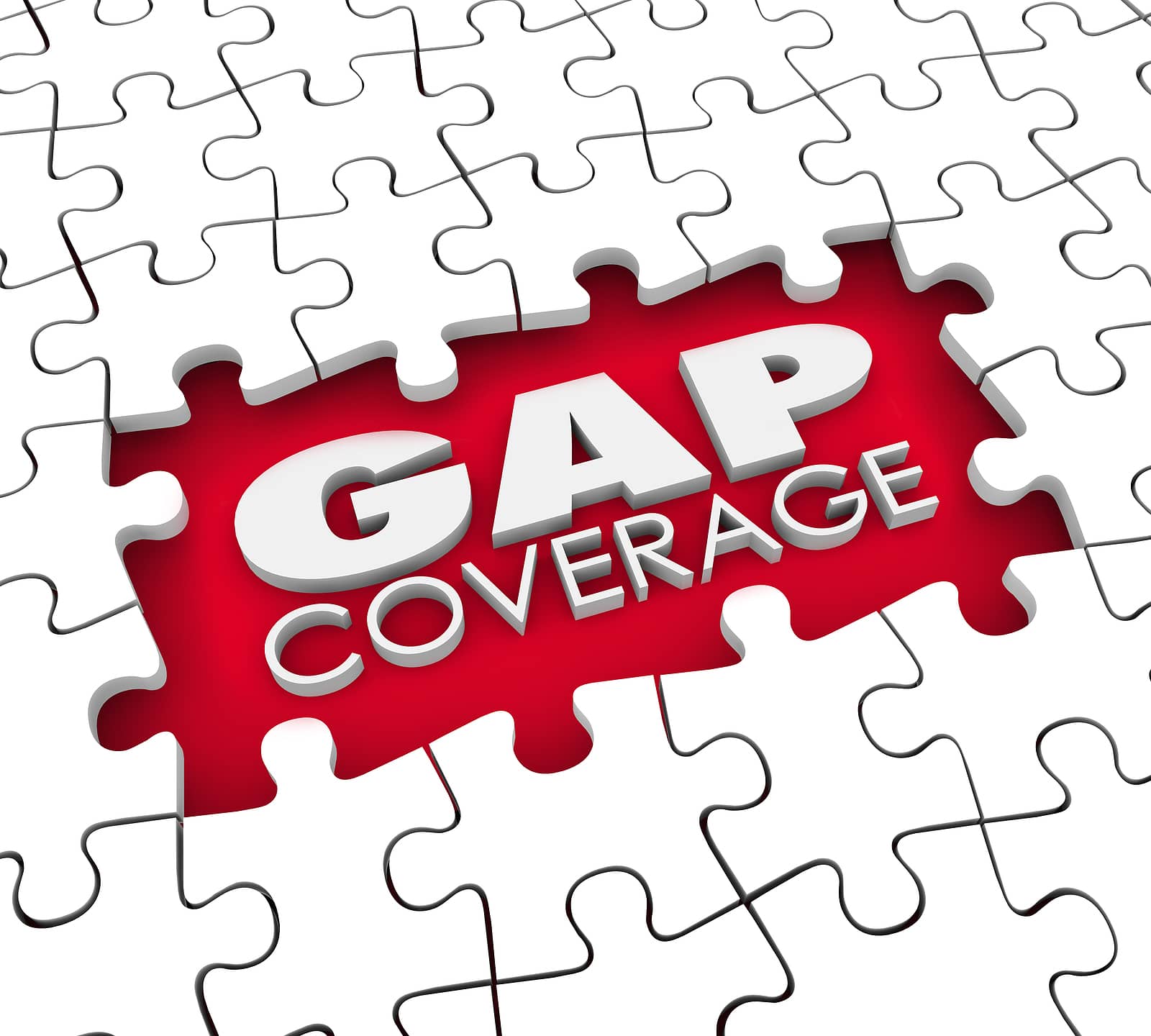 The coverage gap is also known as the donut hole for Part D prescriptions. Most Medicare plans have a coverage gap, but sometimes in select areas, plans are available that cover more than the standard amount. If you find a plan that includes gap coverage, it's likely to have a higher monthly premium.
What is gap coverage?
Gap coverage is insurance that covers more than the standard amount of your medications. This type of coverage isn't available in all areas.
The coverage gap isn't going to affect everyone. You're most likely to enter the gap if you have many medications or several high-cost medications like brand-name or specialty-tier drugs.
To reach the gap, you and your drug policy must spend a specific amount of money on covered drugs. You're in the coverage gap When you and your insurance company spend $4,660 on covered drugs.
What are my costs in the coverage gap?
Once you reach $4,660 in total spending on your covered drugs, you're responsible for a certain percentage of the costs. You'll pay no more than 25% of the drug cost when you enter the coverage gap.
With brand-name medications, almost the total price of the drug counts towards getting you out of the coverage gap.
Generic medications costs work differently than brand-name medications. You pay the amount that gets you out of the donut hole.
Your yearly deductible, coinsurance, and copays count toward the coverage gap. Your discount on brand names in the gap and what you pay for generics will count.
The things that don't apply include the premium, pharmacy dispensing fee, and costs for drugs not covered.
What plans provide gap coverage?
A Part D drug plan or Part C Medicare Advantage plan may include gap coverage, though these plans aren't available everywhere and may have a higher premium. Plans are available by location, if you don't live in the service area, you're not eligible for that policy.
Online you can compare the total annual cost of your medications with all the plans in your area to find your most affordable option. You can even see if you're expected to hit the gap based on your prescriptions, your pharmacy, and the available policy.
If you're unsure how to compare plans or want an expert opinion, working with an insurance agent is a great way to discover the most cost-effective plan for you.
Is the Medicare coverage gap going away?
While the coverage gap has closed, it doesn't mean it disappears. After the Initial Coverage Period, people with Medicare will pay more of their drug costs.
The best way to avoid the donut hole is to keep the cost of prescription drugs low, use generics when possible, or, if you have a lower income, consider applying for extra help.
Otherwise, to get out of the gap, total qualified spending on medication would need to reach $6,350. Once you reach that amount, you've reached the catastrophic coverage phase.
However, new provisions in the Inflation Reduction Act of 2022 will cap the amount you can spend annually beginning in 2025.
Which plan covers my medications at the lowest cost?
There is not one specific plan that suits everyone's needs. Most of the time, spouses will find they have different plan needs. Perhaps you have a brand-name medication that fewer plans cover, or maybe there is a plan option that allows you to avoid the donut hole.
If you hit the Donut Hole and need help paying for expensive prescription drugs, you can use a discount prescription card or maybe try Mark Cuban's Cost Plus pharmacy.
How to get help with the Medicare coverage gap
Each plan is slightly different, giving you options for coverage. We understand those options can seem overwhelming, so we help people like you find the most compatible policy.
Give us a call today, and we can identify the coverage that makes the most sense for you and your needs. Or fill out our online rate comparison form to see the plan options in your area now.