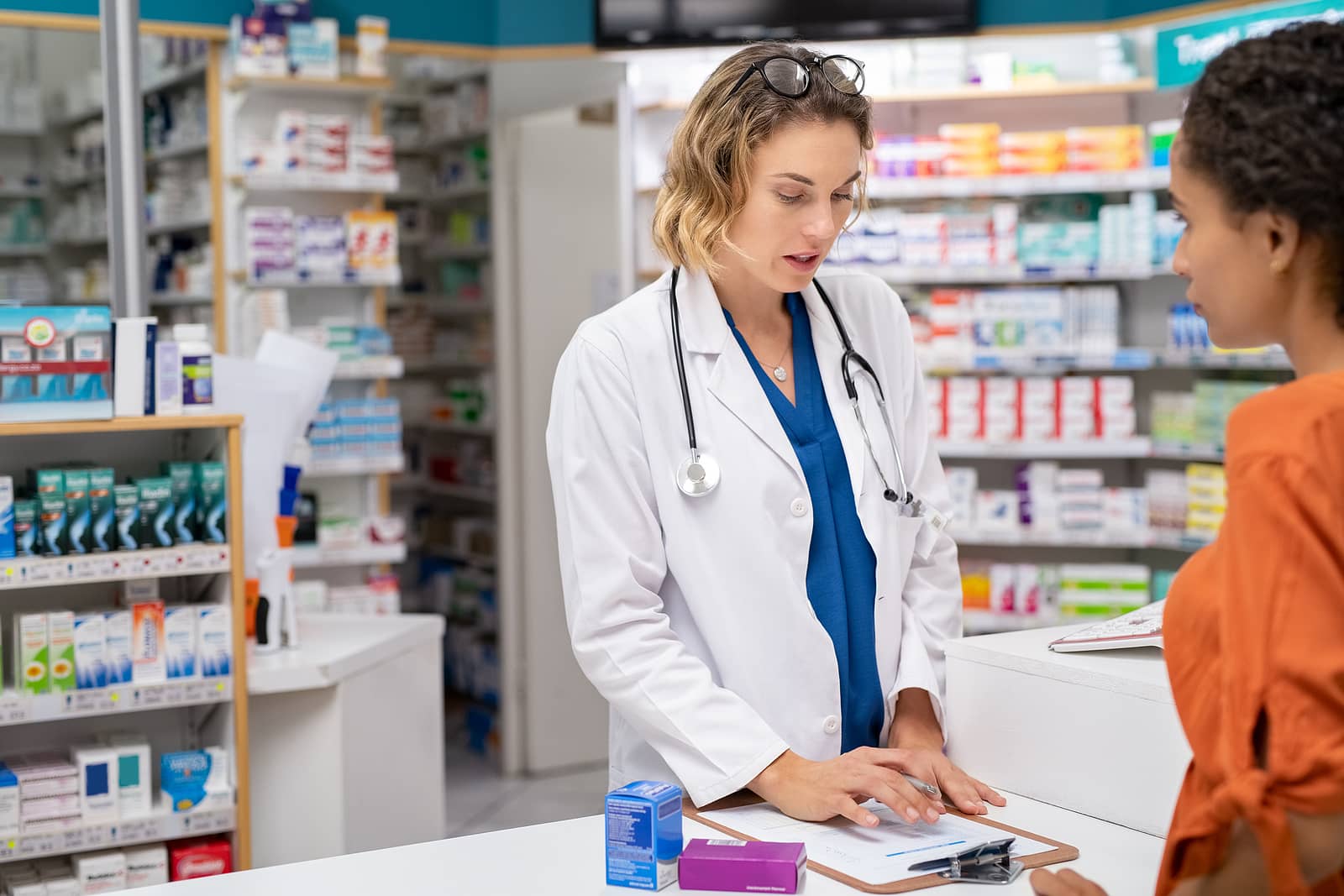 Finding an excellent Medicare Part D prescription drug plan (PDP) can be challenging, especially when you want something with high star ratings, a lower premium, and excellent coverage. Well, we're here to help you compare your options.
You probably want to know which PDP is best. What is the lowest monthly Part D plan premium? Or how to find a Part D policy. Keep reading to have all your questions answered.
Which Medicare Part D plan is best-rated?
The best Part D drug plan depends on which medications you take, and it's best to look at the overall annual cost of each program to identify the most financially sensible option for you.
Enhancing benefits can mean a lower deductible or no deductible. Also, enhanced plans could include a higher initial coverage limit than basic benefit options.
For example, those who take insulin can pay a higher monthly premium in exchange for lower copayments.
16 Part D plans are available nationwide, and premiums range from $6 to $99 monthly. The national PDP average cost is $31.50.
Who has the cheapest Medicare Part D plan?
Many people get hung up on the monthly costs. Still, you'll learn there is more than premiums regarding insurance. We're going to list the top Part D plans by the price, but — when choosing a policy — consider the amount of coverage you need, not just how much it costs.
SilverScript SmartRx
The SilverScript SmartRx is the lowest premium Part D option, with an average monthly cost of $5.92. But this policy still boasts 3.5 stars.
There is a deductible of $505 for the year on all tiers except Tier 1 preferred generics and $10 insulins for select insulins at preferred pharmacies.
WellCare Value Script
The Wellcare Value Script is a 3.5-star plan that costs only around $12 monthly. Some areas will see this policy at lower or higher prices.
On this policy tier 1 and tier 2 generic medications will cost $0 at preferred pharmacies. Also, there is a deductible of $505 for the year for tier 3, 4, and 5 medications.
Humana Walmart Value Rx Plan
The Humana Walmart Value Rx Plan is a low-cost, 4-star Part D option. This plan has an average weighted premium of $22.70 monthly.
With this policy, generic medications will likely cost between $1-$4. If you choose this plan, the deductible is $505 for the year on tiers 3, 4, and 5.
WellCare Classic
Another 3.5-star, affordable option is the Wellcare Classic PDP. The cost of this policy is around $31.80 each month. Like other policies, you can expect the price to vary depending on your location slightly.
Generic medications usually cost between $0-$10, and the deductible will be $505 for the year.
Which Part D plans have higher ratings?
Finding the right balance of cost and benefits can seem overwhelming. Medicare.gov allows you to see plans in your area based on their star ratings.
The plans below have four stars and premiums close to the national average.
AARP MedicareRx Walgreens
When you're only taking a few medications, maybe some brand names, having good insurance becomes more important than having cheap insurance. UnitedHealthcare has an excellent all-around, 4-star plan available.
The average monthly weighted premium is about $28.20 monthly for this plan. With a slightly higher premium, you get a deductible of around $350 annually that excludes tier 1 preferred generics.
Humana Basic Rx Plan
Another 4-star plan to consider is the Humana Basic Rx Plan. The policy averages between $19.70 to $45 monthly, depending on the state. In some places, it could be up to $65.
There is a $505 annual deductible, and generics cost $0-$2. This policy could be a good option if you use one of the following pharmacies: Walmart, Sam's Club, Publix, Kroger, or Costco
AARP MedicareRx Saver Plus
This policy is a 4-star plan option. This policy's average weighted monthly premium is about $40, but it can range in price. Some areas may see this plan costing about $65 monthly.
The deductible is $505. For copayments, preferred generics are $1 and $6 for other generics.
Which Part D plans have enhanced benefits?
Plans with higher premiums generally come with more benefits. For those that need specialty tier medication or take several brand-name medications, these high costing premium plans could be a money saver.
Plans with enhanced benefits are likely to have a small or no deductible. Below are some higher premium plan options that provide more coverage than some lower premium options.
Cigna Extra Rx
On average, the Cigna Extra Rx plan is a 3.5-star Part D plan that costs about $70 a month. This policy only has a $100 deductible for tier 4 and tier 5 medications.
There is coverage during the donut hole for generic medications with this policy. Generics cost between $4-$20.
Wellcare Medicare Rx Value Plus PDP
The Wellcare Medicare Rx Value Plus PDP has 3.5 stars and averages about $72 a month. This plan has a $0 deductible, which is why you pay more in premiums.
With this policy, generics cost $0-$20.
AARP MedicareRx Preferred
The AARP MedicareRx Preferred plan has one of the highest monthly premiums, costing over $100 in most areas. This 3.5-star plan has a $0 deductible, and there is some basic generic medication coverage during the donut hole.
Generic medications cost between $7-$20.
The members of this plan have given it a rating of 3.5 stars. There's no doubt it's worth it. But this much coverage isn't going to be suitable for everyone.
FAQs
Whats the better Part D drug plan, SilverScript or Aetna?
The best health plan for you is the plan that covers your individual prescriptions and needs best. It's really not a is this better than that situation because everyone's medication needs are different.
What's the best Medicare prescription drug plan for 2024?
The cheapest is SilverScript. However, this may not be the best for you. To find the best plan for you, speak with a licensed agent specializing in Medicare. They can evaluate your medications and match them up with the plan that covers you best.
What is the cheapest Part D plan?
If you're concerned solely with the lowest monthly premium, Silverscript offers the lowest premiums on average of around $6 per month.
Are all Medicare Part D plans the same?
All Medicare Part D plans must cover various drugs that Medicare recipients take. However, as outlined above, the costs and overall extended benefits can vary by individual plan.
What is the deductible for Part D?
The standard deductible is $505 for a Part D plan, but individual companies can set it lower in exchange for a higher monthly premium.
How to Find the Best Part D Prescription Drug Plan
Finding the best policy for yourself can feel overwhelming. Working with a licensed insurance agent can give you peace of mind because they will input your medication online to identify the options that save you the most money.
Our Medicare experts consider your pharmacy, your eligibility for Extra Help, and much more. Since we work with multiple companies, we can focus on having Medicare Supplement insurance that benefits you.
Call us today to see which Part D plan is best for you. Or you can fill out our online rate form to connect with the best plans in your area.