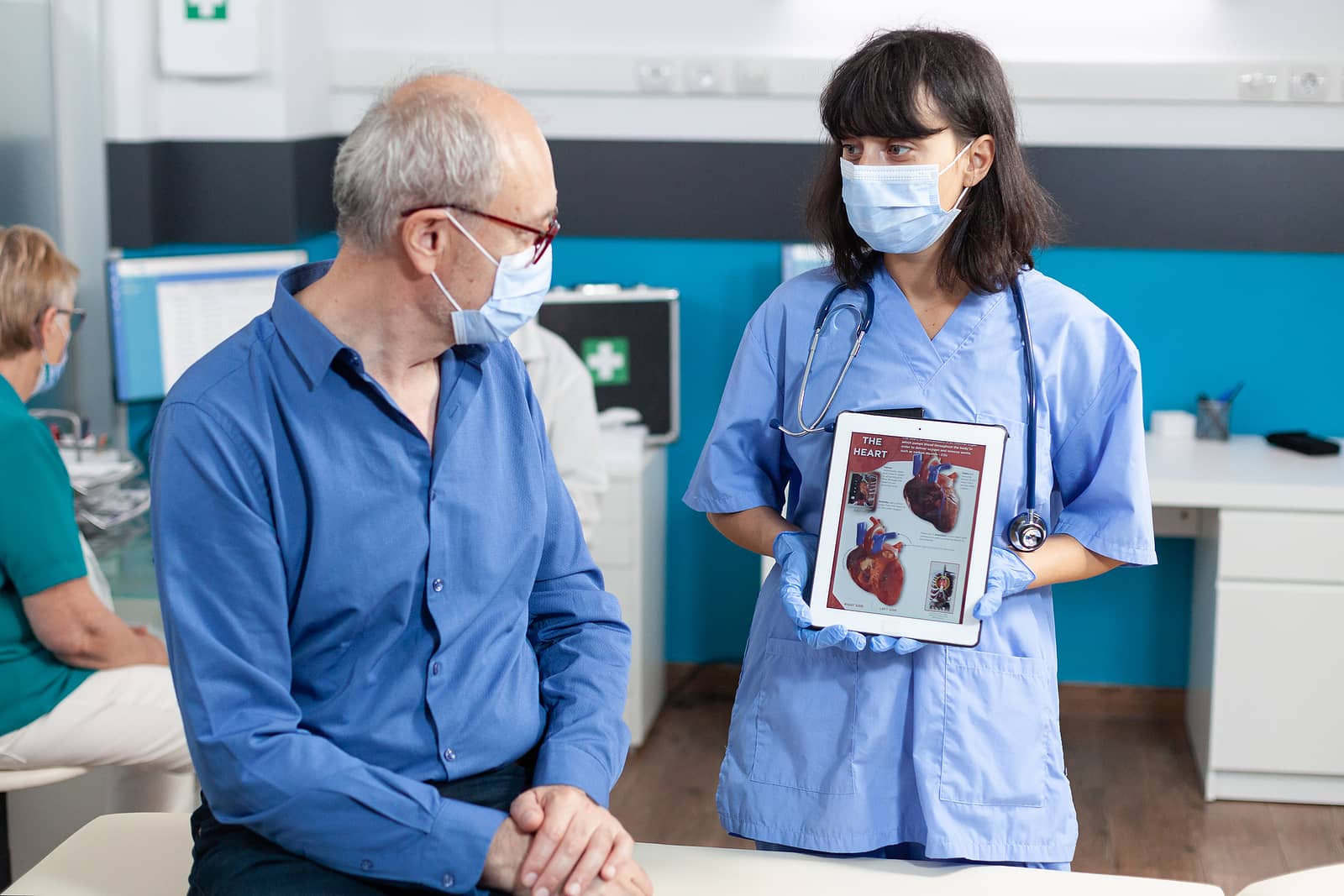 Medicare coverage for organ transplants can be a little confusing. We'll discuss how Medicare covers organ transplants and the requirements for a procedure to receive coverage. We'll also discuss how Medigap and Medicare Advantage plans cover transplants.
Generally, Medicare covers organ transplants if they are "life-saving." For Medicare to cover a transplant, the procedure must meet the requirements set forth by Medicare. Similarly, Medigap and Medicare Advantage plans will generally only cover organ transplants if they are to save the patient's life. You also must get a transplant at a Medicare-approved facility.
Medicare Part A coverage for organ transplants
Medicare Part A covers heart, lung, kidney, pancreas, intestine, and liver organ transplants in certain conditions.
Part A pays for necessary tests, labs, and exams if administered in an inpatient setting.
Part A can cover immunosuppressive drugs, follow-up care, and procurement of organs and stem cell transplants in certain situations.
Medicare Part B coverage for organ transplants
You're responsible for the Part B deductible for transplant services covered under Part B and 20% of the Medicare-approved amount for doctor's services and Medicare-approved drugs at the medical facilities.
Medicare Part D prescription drug coverage covers immunosuppressive drugs if Part B doesn't cover them.
Medicare Supplement coverage for organ transplants
Medigap plans will cover your portion of the costs. The Medigap plan letter you use will determine what you pay.
Medigap plans must cover anything Medicare covers. This means as long as Medicare approves your transplant, your Medigap will help pay your portion of the cost.
Medicare Advantage coverage for organ transplants
Medicare Advantage Plans must provide any service that Original Medicare covers, including organ transplants. However, checking with your specific plan to see the requirements is essential.
If you're considering joining a Medicare Advantage Plan and are on a transplant waiting list, or you think you might need a transplant, you should check with the plan before you join.
You should ensure your healthcare providers and hospitals are in-network with the plan. It's wise to check the plan's coverage rules for prior authorization.
Does Medicare pay for kidney transplants?
Kidney transplants are very common organ transplants. Medicare Part A coverage includes the below services in an inpatient setting:
In case of problems from the surgery, additional inpatient hospital care for your donor
Blood
Kidney registry fee
Laboratory tests to evaluate your medical condition, and the state of potential kidney donors
The cost of health care for your kidney donor
Costs of finding a kidney for your transplant surgery
Medicare Part B coverage for the following transplant services in an outpatient setting.
Blood
Doctor costs related to the kidney transplant
Doctors' services for your kidney donor while in the hospital
Transplant or immunosuppressive drugs for a limited time after you leave the hospital following a transplant
Kidney transplant drugs
Suppose you're eligible for Medicare because of End-Stage Renal Disease and meet the following requirements. In that case, Part B will pay for your transplant medications.
You already received Part A benefits when you received a transplant and had it done at a Medicare-approved institution.
After your Part B enrollment, it will only cover your transplant medications. There won't be any retroactive coverage.
Medicare coverage for heart transplants
Suppose you meet the medical requirements for heart transplant surgery. In that case, Medicare may cover some of the costs for tests and procedures related to the surgery.
This includes the deductible, copayments, and/or coinsurance amounts you may have to pay. Under certain conditions, Part B generally covers immunosuppressive drugs after a heart transplant surgery.
Medicare Part B may pay for a comprehensive cardiac rehabilitation program after a heart transplant. However, you may need to pay a copayment or coinsurance amount.
Medicare generally covers the cost of any medically necessary counseling and support services your doctor recommends.
This can include smoking cessation therapy, as long as an approved provider gives them.
Medicare Part D prescription drug coverage usually covers the medications needed for heart transplant surgery.
Medicare coverage for liver transplants
Part A helps pay for some of the costs of liver transplants, but some conditions must be met. The liver transplant must occur in a Medicare-certified hospital for Part A to help pay for it. Medicare Part B also helps pay for some physician services and other medically necessary outpatient services related to liver transplants.
Suppose your condition meets Medicare's criteria for liver transplant coverage. Still, you have not yet paid your full deductible for Medicare Part A. You must pay that amount before Medicare covers its portion of your hospital charges.
The Medicare Part B deductible can also apply.
You'll pay a portion for your liver transplant before Medicare begins to pay its part. Usually, Medicare pays 80% of the cost for doctor services and tests certified by Medicare.
Medicare typically covers pre- and post-operative services for a liver transplant. This includes any required tests, labs, or medications before the surgery.
Procurement of the liver from a live or deceased donor and follow-up care after your surgery also receive coverage.
Medicare coverage for lung transplants
Medicare Part A helps cover lung transplant costs in a Medicare-approved hospital. Part B covers the doctor's services necessary for the transplant, like office visits.
Lung transplant coverage includes necessary laboratory tests, exams, follow-up care, and immunosuppressive drugs under certain conditions.
Medicare coverage for pancreas transplants
Medicare will cover a pancreas transplant if you have End-Stage Renal Disease and need the transplant. The transplant has to occur at the same time as a kidney transplant or after the completion of a kidney transplant.
Sometimes, if you don't need a kidney transplant, Medicare may still cover your pancreas transplant.
Medicare coverage for stem cell transplant
Most stem cell therapies are experimental, meaning the government has not yet tested and approved them. This also means that Medicare won't pay for it.
A few exceptions exist, but Medicare usually doesn't cover stem cell therapies.
Medicare-approved stem cell therapies include hematopoietic and Autologous stem cell transplantation.
Hematopoietic stem cell transplantation is covered for severe combined immunodeficiency disease, myelodysplastic syndromes, Wiskott-Aldrich syndrome, and leukemia.
Autologous stem cell transplantation is covered for resistant non-Hodgkin's lymphomas, advanced Hodgkin's disease, recurrent neuroblastoma, and acute leukemia when in remission.
For Medicare to approve coverage for stem cells, the type of therapy must be approved by the FDA and be medically necessary. This means that the treatment must be shown to help reduce pain, reverse symptoms or prevent symptoms from worsening for people with a qualifying medical condition.
This is usually proven by providing documentation that shows all other treatment options have been tried and unsuccessful.
Need help finding a Medicare plan to cover transplants
Regardless of needing an organ transplant or wanting more comprehensive coverage while on Medicare, it's worth exploring a Supplemental Medicare plan. These types of plans can fill the gaps in your Medicare coverage and are also known as "Medigap."
Our licensed insurance agents can help you understand your choices and find the right coverage for your situation. Their knowledge and desire to assist you're both vast.
So to talk to an agent, give us a call today. Or simply fill out our online request form to get the best rates in your area.
Related Content