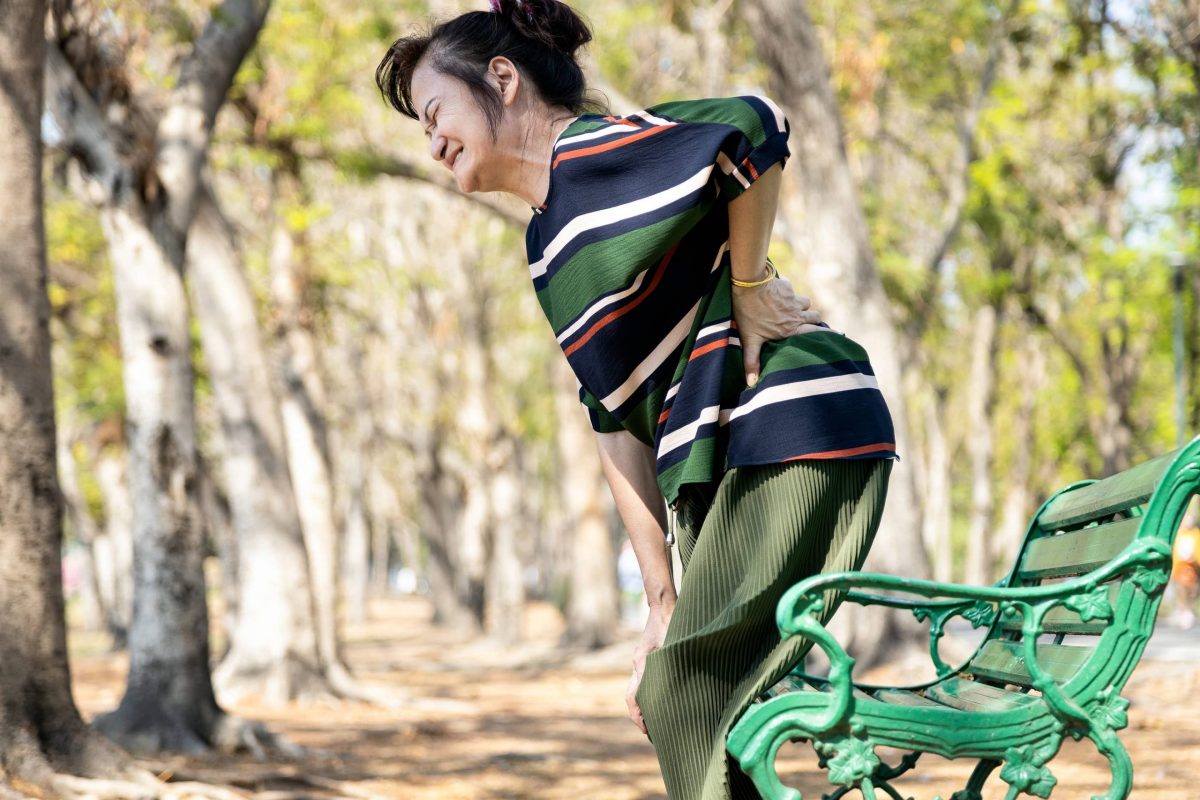 Chronic back pain is a problem for many Americans, young and old. However, the older you get, the more unbearable the pain can become. Unfortunately, for many, there isn't an excellent resolution to find the pain relief they need. Medicare back pain coverage includes several different therapy and treatment options.
Original Medicare covers several chronic low back pain treatments under Medicare Part B. Once you have met the Part B deductible, you'll generally be responsible for a 20% coinsurance and any excess charges.
Table of contents
Medicare coverage for lower back pain
Medicare covers diagnosis and treatment for lower back pain. To diagnose your lower back pain, your healthcare provider will perform a physical exam and ask questions about your symptoms. An exam to determine the cause of your pain, blood, and urine tests may be required to test for genetic markers for medical conditions and kidney stones.
They may also recommend imagining to see if you have any broken bones or problems with your spinal components. Medicare Part B will cover these diagnostics.
CT scans
CT scans use X-rays to produce 3D images of your bones and soft tissues. A computer CT scan will provide a clear picture of the diagnosed area.
Electromyography
EMG tests check nerves and muscles for nerve damage that can cause tingling and numbness in your legs. This numbness is also called neuropathy.
MRIs
MRIs use magnetic and radio waves to create pictures of bones, tendons, muscles, and other soft tissues.
Spine X-rays
Spine X-rays use radiation to produce images of bones.
Back pain treatment options
Regarding treatment for lower back pain, Medicare covers a few options.
Acupuncture
Acupuncture uses fine needles inserted through the skin at specific points to cure disease or relieve pain. Coverage requires the use of a Medicare-approved licensed acupuncturist.
Chiropractic adjustments
Chiropractic adjustments manipulate the joints in your body. Doing so can realign your spine and relieve chronic lower back pain. Medicare covers these subluxation adjustments with just a licensed chiropractor who participates with Medicare.
Steroid injection
Your physician will inject steroids directly into the problem area helps to relieve pain and inflammation. These are common pain management treatments.
Medications
Pain management medications are one of the most common treatments for back pain. The most commonly used pain medications are muscle relaxers to help with back spasms and nonsteroidal anti-inflammatory drugs to relieve pain.
Physical therapy
Your healthcare provider may recommend physical therapy to strengthen muscles and increase flexibility. Strengthening your muscles helps with spinal support while being more flexible will decrease the risk of further injury.
Surgery
For severe back pain, surgery is sometimes required to repair the condition. There are numerous surgical options for chronic lower back pain and many minimally invasive techniques.
These treatments are covered under Medicare Part B. Depending on the treatment or condition, your healthcare provider may need a determination. There will also be limitations for specific treatments.
For Example, Medicare covers 12 acupuncture treatments within 90 days for chronic low back pain. Your healthcare provider could recommend eight additional visits if the improvement is occurring. The maximum coverage for acupuncture is 20 visits in 12 months.
Medicare Supplement coverage for lower back pain
Medicare Supplement plans will help pay your portion of the cost left from covered Medicare lower back pain treatments. These plans are secondary coverage provided by private insurance companies. They are standardized and regulated by the Centers for Medicare & Medicaid Services.
Medicare Advantage coverage for lower back pain
Medicare Advantage plans must provide coverage for the same treatments as Original Medicare. In addition, there could be additional benefits that can help cover additional treatments for lower back pain.
FAQs
Does Medicare cover epidural steroid injections?
Medicare will cover epidural steroid injections if they are medically necessary. Most orthopedic surgeons suggest three or fewer injections a year.
How many epidurals does Medicare allow in a year?
You can report a maximum of four epidural injection sessions for a specific anatomic region within a 12-month rolling period, irrespective of the number of levels treated.
Does Medicare pay for back pain?
Yes! There are several Medicare-approved treatments for back pain. Some of the treatments include chiropractic, acupuncture, and physical therapy.
Does Medicare cover sciatica treatment?
Yes, sciatica treatment is covered by Medicare Part B. This treatment includes lumbar epidural steroid injections.
Is there a limit to how many physical therapy sessions Medicare will cover?
There is no longer a limit on the number of outpatient physical therapy sessions you can have in one year.
What is the Medicare Part D prescription coverage for medications for back pain?
If you're receiving medications from a pharmacy, they're covered by your Medicare Part D prescription drug plan. The price will vary depending on your drug and your chosen insurance plan. If you're taking opioids, there will be restrictions on your Medications.
What is the Medicare copay?
There is no copay for Medicare Part B services. Once you have met the Part B deductible, you will pay a 20% coinsurance of the Medicare-approved amount.
Does Medicare cover physical therapy for back pain?
Medicare covers physical therapy under Medicare Part B
Does Medicare cover MRIs to diagnose back pain?
Yes! Medicare Part B covers MRIs as a diagnostic test to determine what's causing your back pain.
Getting help with Medicare coverage for chronic lower back pain
As you can see, Medicare has quite a few potential costs. That's why many Medicare beneficiaries enroll in some kind of supplemental Medicare health insurance coverage like a Medicare Supplement or a Medicare Advantage plan. These additional plan options will help offset the costs left by Original Medicare.
Let our licensed specialist guide you through the options available in your area. They'll start by asking questions about your needs and wants and then provide you with all your options. Finally, they can assist with making the enrollment process quick and painless.
For additional information, call us today for help, or you can fill out our online request form.
Related Content