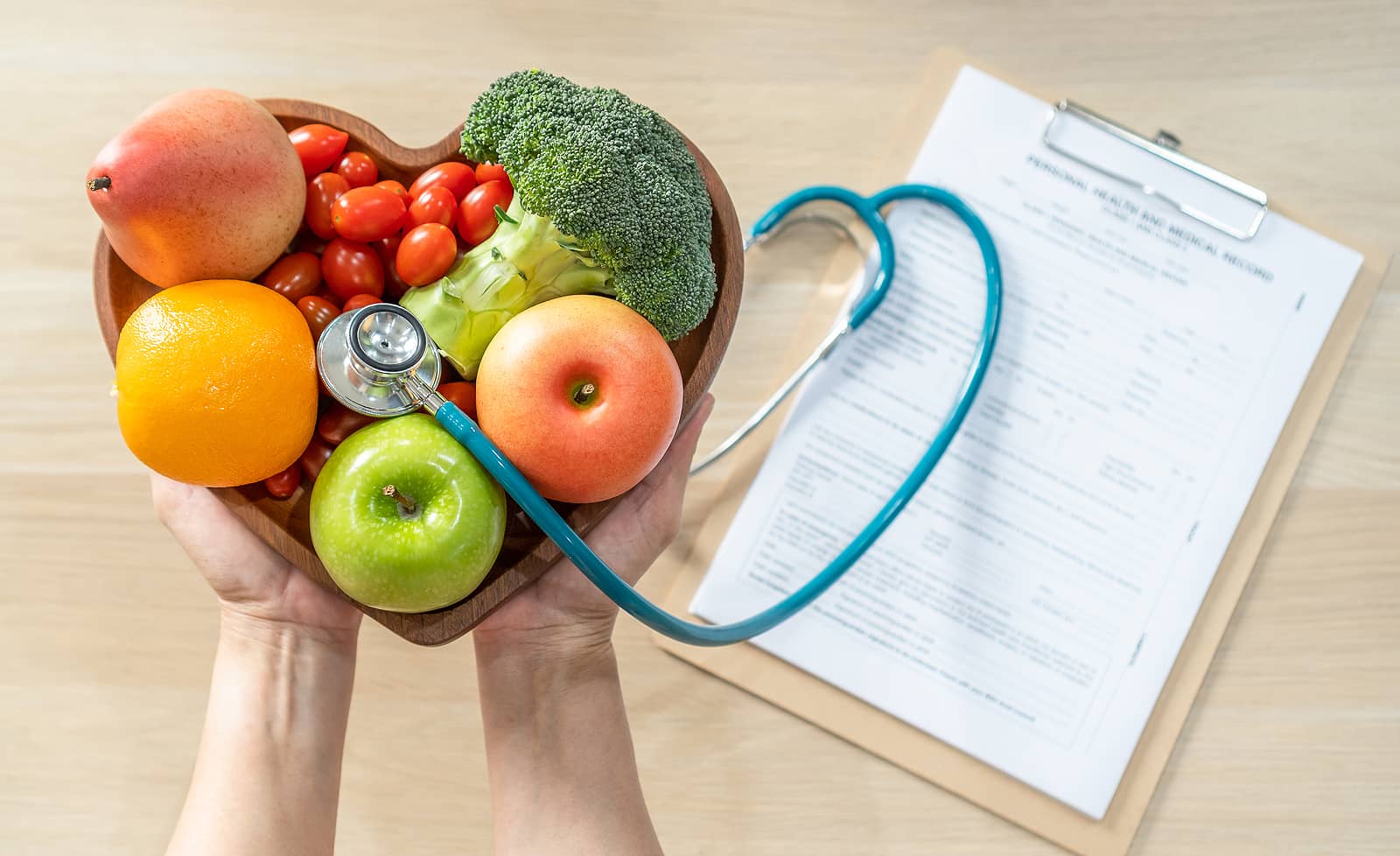 Medicare will cover Medical Nutrition Therapy services for those with a qualifying disease. There is a limit to the number of visits you get each year for nutrition services. In this context, we'll discuss helpful information about medical nutrition therapy (MNT), dietician services, nutrition counseling, and more.
Medicare coverage for medical nutrition therapy?
Coverage for Medical Nutrition Therapy is covered for individuals with diabetes or kidney disease or those who have had a kidney transplant in the last 36 months.
Medicare may cover the following:
Initial nutrition and lifestyle assessment
Individual or group nutritional therapy services
Follow-up visits to check on your progress
Help with managing your diet when it affects your diabetes
Will Medicare cover a nutritionist?
Part B will cover a nutritionist or dietitian if your primary doctor decides it's medically necessary. talk to your doctor about your options.
Cost of nutrition therapy with Medicare
These services are considered preventive services under Part B. The deductible and coinsurance don't apply, so you pay nothing for these services.
If your doctor recommends you get Medical Nutrition Therapy more than Medicare covers, you will be responsible for the cost. Be sure to ask questions about the services your doctor recommends and how your coverage works with those services.
Medicare coverage for enteral nutrition supplies and equipment
Medicare Part B provides coverage for obesity screenings and behavioral counseling to support individuals with a BMI of 30 or higher in weight loss efforts emphasizing nutrition and fitness.
Such counseling services are eligible for coverage if delivered in a primary care setting so that the patient's personalized care plan is appropriately aligned with other medical treatments.
Does Medicare cover nutrition counseling?
Medicare Part B will cover Medical Nutrition Therapy (MNT) at 100% for those with kidney disease, who have had a kidney transplant in the last 36 months, or who have diabetes.
You'll need a referral from your doctor. In the first year, Medicare will cover 3-hours of Medical Nutrition Therapy. After that, Medicare covers 2 hours each year.
The nutrition specialist or registered dietician must accept the "Medicare assignment."
Medicare coverage of nutrition therapy for obesity?
If you have a BMI of 30 or higher, you're considered medically obese, and Part B will cover obesity screenings and behavioral counseling. But to qualify for nutrition counseling, you need at least one comorbidity, such as diabetes or kidney disease.
Medical Nutrition Therapy services can help you manage diabetes and your weight.
Medicare Advantage coverage of medical nutrition therapy?
Medicare Advantage plans must cover at least the same as Medicare, and you can expect the part C plan will cover Medical Nutrition Therapy. See a nutrition specialist in your plan's network will make the most sense, and you may need a referral.
Part C plans sometimes include Silver Sneakers or other additional benefits. Talk to your insurance company about the coverage you have.
Will Medicare cover a dietician?
Medicare will only cover a registered dietitian or nutrition professional that meets specific requirements and can provide medical nutrition therapy services. Your primary care physician will refer you.
For those living in a rural area, a registered dietitian or another nutrition professional in a different location could provide telehealth Medical Nutrition Therapy.
FAQs
Does Medicare cover Ensure?
Ensure drinks aren't covered by Medicare even if they're the patient's main source of caloric intake. These drinks won't have coverage, you'll pay for these yourself.
Will Medicare cover a nutritionist for pre-diabetics?
You need a diabetic diagnosis and a referral from your doctor to receive Medical Nutrition Therapy services through Medicare.
Will Medicare cover a nutritionist for weight loss?
Medicare won't cover a nutritionist if the only reason is for weight loss. but if you're diabetic and get a referral from your physician, Medicare could cover the cost of a registered dietician.
Is medical nutritional therapy part of dialysis care?
Yes, MNT is part of dialysis care. If you're getting dialysis in a dialysis facility, Medicare will cover you as part of your overall care.
Find a Medicare plan that fits your needs
Medigap insurance covers the gaps in Medicare. Depending on the policy you select, there could be few out-of-pocket costs. Instead of worrying about paying deductibles, coinsurances, and copayments, you can focus on the premium.
To learn more about your Medigap options, talk to one of our expert licensed insurance agents. Our agents will help you find the most suitable policy for your personal needs.
So give us a call today. Or fill out our easy online rate form to get the best rates in your area now.
Related Content