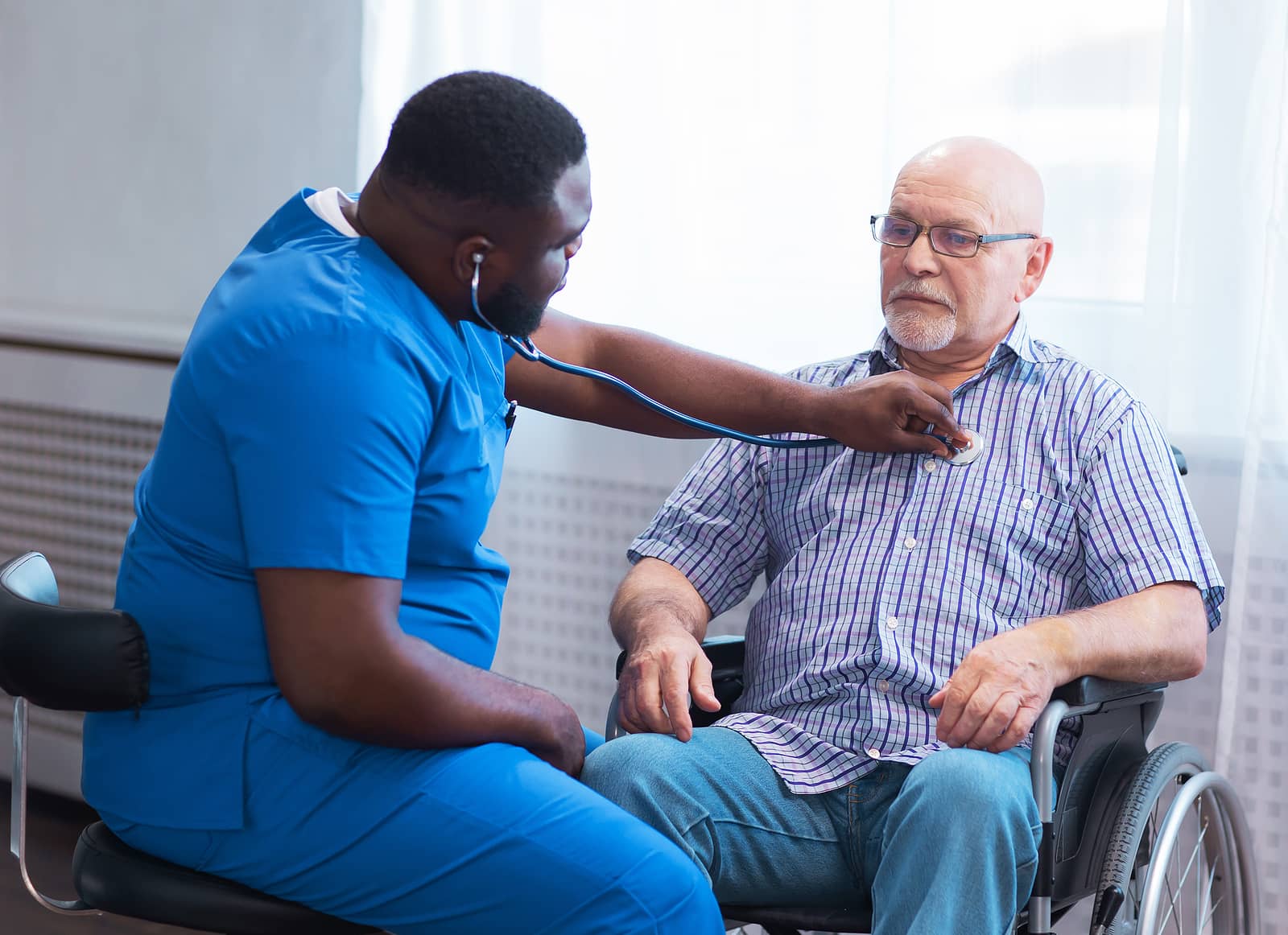 Unfortunately, most Americans suffer from some form of chronic illness. Per the Centers for Disease Control and Prevention (CDC), 6 out of 10 Americans have at least one chronic condition. And on top of that, 4 out of 10 American adults suffer from two or more chronic conditions.
So what exactly is a chronic condition? Furthermore, does Medicare cover these conditions? Today we'll dive into how Medicare offers comprehensive coverage for chronic care management. We'll examine eligibility factors, how much you can expect to pay out-of-pocket, and much more.
What Is A Chronic Condition?
Chronic health conditions are health conditions that occur for at least a year. These conditions generally have some effect on your daily life. The Centers for Medicare and Medicaid Services (CMS) provides optimum health care for chronic patients. The Centers for Medicare & Medicaid Services has formed the Chronic Care Management (CCM) program to help provide top-notch care for Medicare beneficiaries.
Chronic Care Management is instrumental in relieving symptoms, monitoring your health, and getting you into recovery. Chronic conditions come in variations of health issues, which are far more common than you may think. You may live with at least one of these conditions, if not more.
Examples of Chronic Conditions
Chronic Care Management services can cover a variety of chronic health conditions. Some of the most prevalent chronic diseases among Americans include:
Chronic Care Management Care Plan – What Exactly Is It?
Those living with chronic conditions can relate to the struggle of maintaining life along with a chronic illness. You generally deal with many doctors' office visits, medications, and more. Add that chaos to caring for your family, yourself, home, and work, which can result in additional stress. That's precisely where a CCM plan comes in handy!
Beneficiaries with two or more chronic illnesses at risk for extreme health decline or death will qualify for this plan. With the help of your doctor, you will create an encompassed plan to address your condition and keep you heading toward better health. Chronic Care Management plans typically consist of the following:
A generalized list of your health issues
Medications you're prescribed
Specific treatment goals you want to reach
Community services you may require
All doctors who treat you
Any treatments you may need
The comprehensive plan is beneficial to your healthcare provider. Your provider can manage your prescriptions and your healthcare amongst different providers and can also set up coordination between clinics, pharmacies, and hospitals. Your provider can also help manage community services that may help provide transportation for your doctor's appointments.
The CCM plan's goal is to personalize and dedicate time and attention to the details of your health that you may be unable to juggle. Your doctor can review your plan by phone, email, or face-to-face. You'll also have access to doctors at all days and hours of the week, just in case of emergencies.
What Kind of Doctors Can Help With Comprehensive Care Plans?
Several types of healthcare professionals can provide the CCM program. Doctors are the most popular but are not the only ones who can help you. Below are additional medical professionals who can help monitor your care plan.
Nurse Practitioners
Physician Assistants
Certified Nurse Midwives
Clinical Nurse Specialists
Knowing that you may only use one medical professional at a time to assist with your care plan is vital.
Who Qualifies for Medicare Chronic Care Management
Your doctor will best determine if you're eligible for a CCM plan. To qualify, you must:
Be diagnosed with two or more chronic conditions
Be at risk of severe functional decline, decomposition, or even death
Be expected to have another 12 months or more until you pass away
To ensure your management plan is covered under Medicare, you must use a provider who accepts Medicare.
Enrollment Into A Medicare Chronic Care Management Program
Once you enroll in Medicare Part B, you can enroll in Medicare's CCM services. You can also enroll in a CCM if you join a Medicare Advantage plan. However, if you only carry Part A coverage, you won't be able to enroll in a Medicare CCM plan. Remember that to qualify, you must meet all eligibility requirements.
How Much Will Medicare Pay For Chronic Care Management?
Medicare Part B covers CCMs. Once you meet your annual deductible of $226, Medicare will cover 80 percent of the expense of your CCM plan. You'll then be responsible for coinsurance of 20 percent. Remember that Part B also carries a monthly premium of $164.90 for most beneficiaries. Of course, your costs may vary depending on your Medicare coverage type.
Will Medicare Advantage plans Cover Chronic Care Management?
Medicare Advantage policies cover everything that Parts A and B cover. Yes, that includes CCM plans as well. You'll want to call your specific plan to determine your out-of-pocket costs for your CCM plan. Prices will vary depending on plans and carriers.
Do Medicare Supplement Policies Cover Chronic Care Management Plans?
Original Medicare doesn't only cover Medicare's CCM plans, but Medigap policies too. Medicare Supplement plans can't only cover the costs associated with your CCM but anything that Medicare won't typically cover. So, if you have copays for your doctor's appointments, your Medigap plan can help pay for those copays. Medigap plans will vary in price depending on your specific policy.
The Difference Between Chronic Care Management And A Care Plan
Chronic Care Management plans are comprehensive plans that break down all your health details. A CCM plan encompasses other physicians, medications, goals, and community services. Care plans are nowhere near as detailed. Care plans are basic information that your doctor uses to cover what treatments you need for your specific health condition.
FAQs
Having many questions when navigating your health care and insurance coverage is expected. We've gathered some of the most common questions from Medicare beneficiaries regarding CCM plans.
What Are Some Examples Of Chronic Care Management?
CCM plans consist of many different things. The most common examples of CCM plans are patient health education and medication management. Your doctor will help keep track of all prescriptions you take. Your doctor can also provide helpful tips and education regarding your specific health conditions.
What is Principal Care Management?
Principal Care Management is for beneficiaries with only one chronic condition. It also helps by picking up the missing pieces that CCM may not cover for beneficiaries with two or more conditions.
How Do I Get Chronic Care Management?
First, you'll need to enroll in Medicare Part B. Then, your doctor will need to make sure you qualify. You must have at least two chronic health care conditions. You must also be at risk of drastic health decline or death. Finally, you'll need to be estimated to have at least 12 months to live.
Get Help Finding A Plan That Can Help With The Costs Of Your CCM Plan
Medigap policies are an excellent way to help lessen the financial burden of aging. Medicare supplemental coverage may be the solution if you live with two or more chronic conditions and need help covering your medical bills. We're here to answer all questions you may have.
We're also here to help shop for the best plans at the best rates. Call us today, or complete our online form. Let us price compare for you!
Related Content