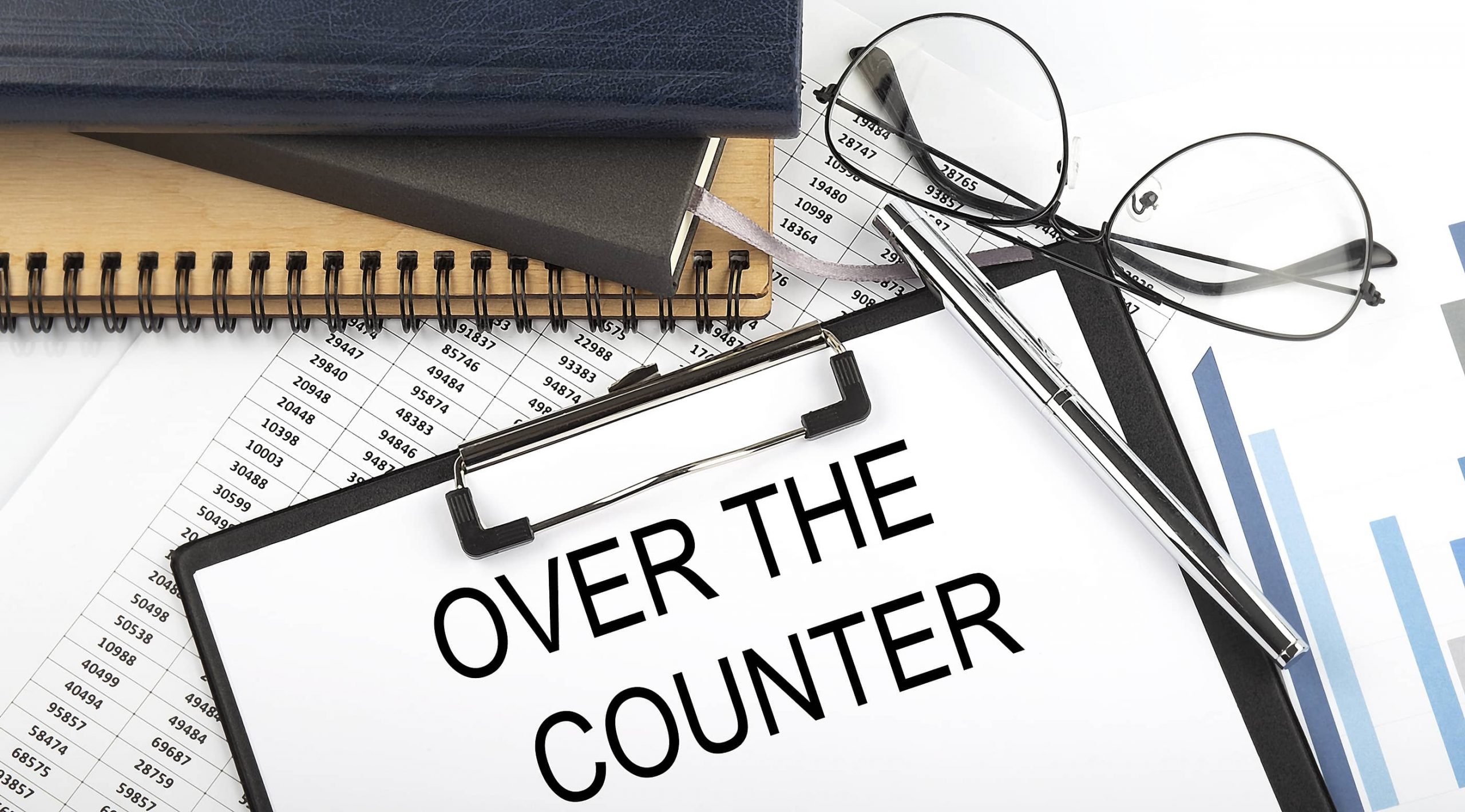 Medicare Advantage plans offer many additional plan extras. One of the most popular is over-the-counter benefits. This unique benefit allows Medicare beneficiaries to purchase everyday items such as aspirin, compression socks, toothpaste, and more.
As all additional benefits Medicare Part C programs provide, the OTC allowance may not be available in all areas. In addition, the allowance amount provided and the way the benefit works could be different.
Medicare Advantage over-the-counter benefits
The over-the-counter benefit gives a monthly or quarterly allowance for qualified OTC items. These amounts vary dramatically, so it's best to look through the plan materials to see how much the OTC benefit is each month or quarter.
Most health insurance companies require you to use their mail order, and some companies have begun allowing you to use the benefit at specific stores.
How do I get over-the-counter benefits?
These over-the-counter benefits are only available through Medicare Advantage health plans. To enroll in an MAPD with an OTC benefit, you must have active Medicare Parts A & B and live in the plan's service area.
The over-the-counter benefits included with HMO or special needs plans(SNP) usually contain a higher allowance. Some PPO plans have the benefit. However, the benefit amount may be lower.
To qualify for a Medicare Advantage plan, you must live in the service area and maintain an active Medicare Part A and Part B. People with Medicaid can be eligible for an SNP plan.
These special needs programs have enhanced benefits, and Medicare helps cover the cost-sharing. The beneficiary is responsible for copays, coinsurance, and deductibles.
Using the over-the-counter benefits
Many carriers require Medicare beneficiaries to use an order form for their OTC products. To make an order, you can call member services using the number on the back of your member ID card, mail your order form, or order online through the member portal.
Some carriers, such as AARP UnitedHealthcare and Wellcare, allow their plan members to use their OTC card for eligible items at participating locations such as Walgreens, CVS, Walmart, and Rite Aid.
Most carriers provide home delivery through their mail-order pharmacy. Each carrier has its own specific rules, so review your plan materials to see where you can use your OTC benefits.
A few things to know about your OTC benefits
The OTC allowance can either be a monthly or a quarterly benefit period. It's important to remember these two things.
The benefit doesn't carry over. If you don't use your total benefit allowance before the end of the period, you will lose the unspent amount.
Don't throw away your card once you've used the benefit. The cards have the allowance reloaded once the next benefit period begins.
Many seniors use these benefits to ensure they have necessities like toothpaste and toothbrushes. When living on a fixed income with rising costs, the OTC benefit can help stretch your retirement dollars.
What products are available to purchase with my over-the-counter benefit?
You can use the over-the-counter benefit to pick up select healthcare-related items that don't require a prescription.
Adult Care
Allergy
Cetirizine
Loratidine
Fluticasone
Cold Remedies
Cough and cold medicine
Thermometers
Nasal strips
Nasal sprays
Digestive Health
Stool softeners
Gas relief
Heartburn relief
Fiber Supplements
Ear and Eye Care
lens wipes
earwax removal items
eve wash
contact solution
Feminine Care
Maxi pads
Tampons
urinary tract relief tablets
First Aid Supplies
Calamine lotion
Bandaids
First aid kits
Epsom salts
Foot Care
Antifungal cream
Insoles
Foot powder
Home diagnostics
Alcohol prep swabs
Glucose tablets
Blood Pressure Monitor
Home Health Care
Suction grab bar
Raised toilet seat
Quad Cane
Miscellaneous
Digital body scale
Hearing aid batteries
Nicotine replacement
Nicotine patch
Nicotine gum
Oral Care
Toothpaste
Floss picks
Denture Adhesive
Toothbrush
Pain Relievers
Acemetophen
Naproxin
Ibuprofen
Heating Pad
Cold packs
Personal Care
Sunburn gel
Acne treatment
Hand Sanitizer
Disposable razor
Vitamins and Minerals
Vitamin E
Folic Acid
Fish Oil
You can find a complete list of covered health-related items in the order form provided in your plan materials.
FAQs
Does Medicare have over-the-counter benefits?
Original Medicare doesn't include an OTC benefit. These benefits are only available through Medicare Advantage plans.
What are OTC benefits?
Some Medicare Advantage programs offer additional plan extras. An OTC benefit falls under additional plan benefits. The Over-the-counter allowance allows Medicare beneficiaries to purchase certain health-related items that are considered over-the-counter.
Some items available include pain relievers, toothpaste, compression socks, and more. Check your plan's evidence of coverage for additional details about the OTC allowance offered by your program.
How much is the over-the-counter benefit?
Since this is a benefit offered through Medicare Advantage, these amounts could vary. Benefits could range as low as $10 a month, and some plans provide an allowance of more than $130.
Do Medicare Part D prescription drug plans have an OTC allowance?
The over-the-counter benefit is not available through Part D plans. With a Medicare Advantage plan, these benefits are only available as a plan extra.
What pharmacies can I use for my over-the-counter benefit to purchase items?
Different insurance companies have different pharmacies that participate in their program. Many will only allow you to use their online pharmacy. However, some carriers will allow you to use the benefit at retail locations.
Participating pharmacies will vary depending on your Medicare Advantage company. Some participating pharmacies include:
CVS
Family Dollar
Rite Aid
Kroger
Publix
Walgreens
Target
Walmart
Dollar General
Check your plan materials to find out which locations are available to you.
What part of Medicare covers OTC medications?
Medicare doesn't cover over-the-counter medications. Suppose you enroll in a Medicare Advantage program. In that case, you can find a plan that offers an OTC benefit for purchasing these items.
How much can a person spend?
The OTC allowance will vary depending on the Medicare Advantage plan and company you choose. Every Medicare Advantage plan will offer a different amount. Review your evidence of coverage for the details of your OTC benefit.
How does a person get an over-the-counter benefit?
To enroll in a plan that offers an OTC allowance, you must have active Medicare Parts A and B and live in the service area of a program that provides an over-the-counter benefit.
What is the difference between an OTC medication and a prescription medication?
Over-the-counter medications cure minor ailments like colds, aches, and pains. Prescription medications treat major health issues.
What are some over-the-counter medications?
Most covered over-the-counter medications that will be covered through your plans OTC benefits will be generics. Some examples include:
Cetirizine
Loratadine
Fluticasone
Esomeprazole
Omeprazole
Ibuprofen
Acetaminophen
Naproxen
Aspirin
How to activate the OTC drug card?
Your plan materials will include instructions on activating and using your OTC benefit card. Contact the member services department of your Medicare Advantage plan for further assistance by calling the number on the back of your member ID card.
How to check the OTC card balance?
To check the balance of your OTC allowance, simply call the number on the back of your OTC card, or check the member portal on your plan's website. Remember to use the entire balance of each benefit period, as any unused funds will not roll over to the new benefit period.
Help Finding a Plan with OTC Benefits
The Medicare Advantage OTC benefit is very popular. With so many options available, sometimes you can get caught up on the extra and miss important details for your coverage. To see what plans are available in your area, you can use the plan finder tool on Medicare.gov.
Related Content