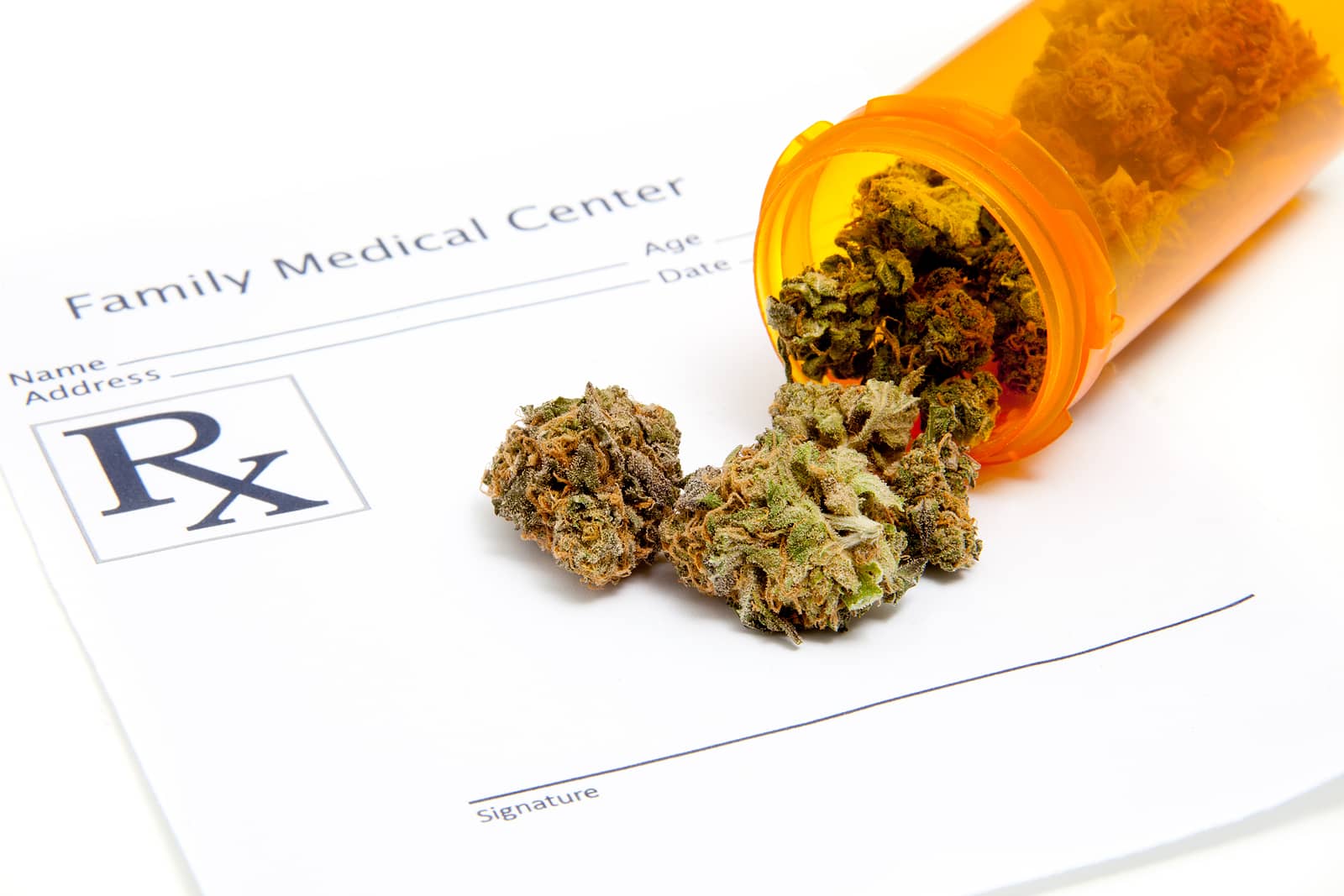 If you've recently become a medical marijuana patient, you may wonder if Medicare will help cover some of your dispensary costs. Unfortunately, Medicare won't cover a marijuana prescription. But there may be instances when Part C or Part D could help with cannabinoid-based medications.
While Medicare won't cover your medical marijuana prescription, some discounts may be available to help lower the cost.
Does Medicare cover medical marijuana?
Medicare doesn't cover medical marijuana. Generally, Medicare doesn't cover alternative therapies. Since marijuana isn't legal federally and Medicare is a federal program, there isn't a way they could cover this medication.
Insurance companies don't have discounted or pre-negotiated rates with dispensaries as they do at pharmacies. Many dispensaries offer loyalty points; the more you buy from them, the more you save on your next purchase.
Does Medicare pay for medical marijuana?
Medicare won't pay for any portion of your medical marijuana, but senior discounts are available at many dispensaries. Also, some places offer a compassionate care discount for people with severe disabilities.
Why doesn't Medicare cover medical marijuana?
Since the Food and Drug Administration (FDA) hasn't approved Marijuana and it's illegal in most states, Medicare won't cover the medication. Many states don't recognize cannabis as having medicinal properties until it's legalized on the federal scale, so no type of insurance will cover you in the dispensaries.
While coverage for your THC inhalation may not be approved, cannabinoid-based medications that the FDA approves may have coverage.
Will my Part C Medicare Advantage plan cover medical marijuana?
Currently, Part C plans don't cover medicinal marijuana. These plans only need to be as good as Medicare, so if Medicare starts covering medical marijuana, then Part C plans will too.
Until then, the only time Part C would cover a marijuana medication would be an FDA-approved cannabinoid medication covered under the Part D portion of your Medicare Advantage plan. You need to consult your plan to determine if the policy covers this type of medication and what steps you need to take, such as prior authorization.
Will Part D prescription drug plans cover medical cannabis?
Your Medicare Part D plan could cover medications like Epidolex or Dronabinol because they are FDA approved. You need to consult your Part D plan to understand whether your cannabinoid medication will have coverage.
Other FDA-approved cannabinoid medications include Marinol, Cesamet, and Syndros. There may be more on the market as the medical marijuana industry continues to grow.
Is Cbd oil covered by Medicare?
Epidolex is the only CBD medication the FDA has approved. Other than that, there is no coverage for CBD oil. Some dispensaries offer quality CBD products and you may be able to apply the senior discount to your CBD order.
Contact your local dispensary for deals on CBD oil.
Do dispensaries accept Medicare insurance?
While dispensaries don't accept Medicare as a form of payment, there are senior discount days at almost every dispensary. You can look online or call your local dispensaries to see which option could save you the most money.
Of course, quality is important, too, so be sure the savings are worth it. In some places, "ground flower" sells for less than "whole flower." "Ground flower" is cannabis ground up into a finer form, ready to be packed.
Buying "ground flower" is beneficial to those with arthritis or people that don't want the hassle of a grinder but want the benefit of ingesting THC through inhalation. In this case, you save time and money.
So, while dispensaries don't accept Medicare, some places offer discounts, bulk sales, loyalty points, and lower overall prices. You may want to try a few places to find the best option.
Is there Medicare coverage for alternative therapies?
Medicare Advantage plans may cover alternative therapies like acupuncture, chiropractic care, nutritional care, and gym memberships. But Medicare won't cover these types of services.
These programs may not be available with all types of plans, or the plans that offer these benefits might not be in your service area. Be sure to consult an insurance expert when changing your policy.
How to find Medicare insurance for medical marijuana patients
If you have a medical marijuana card, you should sign up for Medigap during your Open Enrollment Period to avoid underwriting. Insurance companies may charge you more each month. Depending on what the medication is treating, getting coverage could be more challenging when going through underwriting.
For those that do need to go through underwriting, it's highly suggested that you talk with a Medicare Insurance Specialist. This is so you can be matched with the company most likely to approve your policy.
Our licensed insurance agents can help you find the best Medicare insurance policy. Give us a call at the number above or fill out an online rate comparison form for the best rates in your area.
Related Content