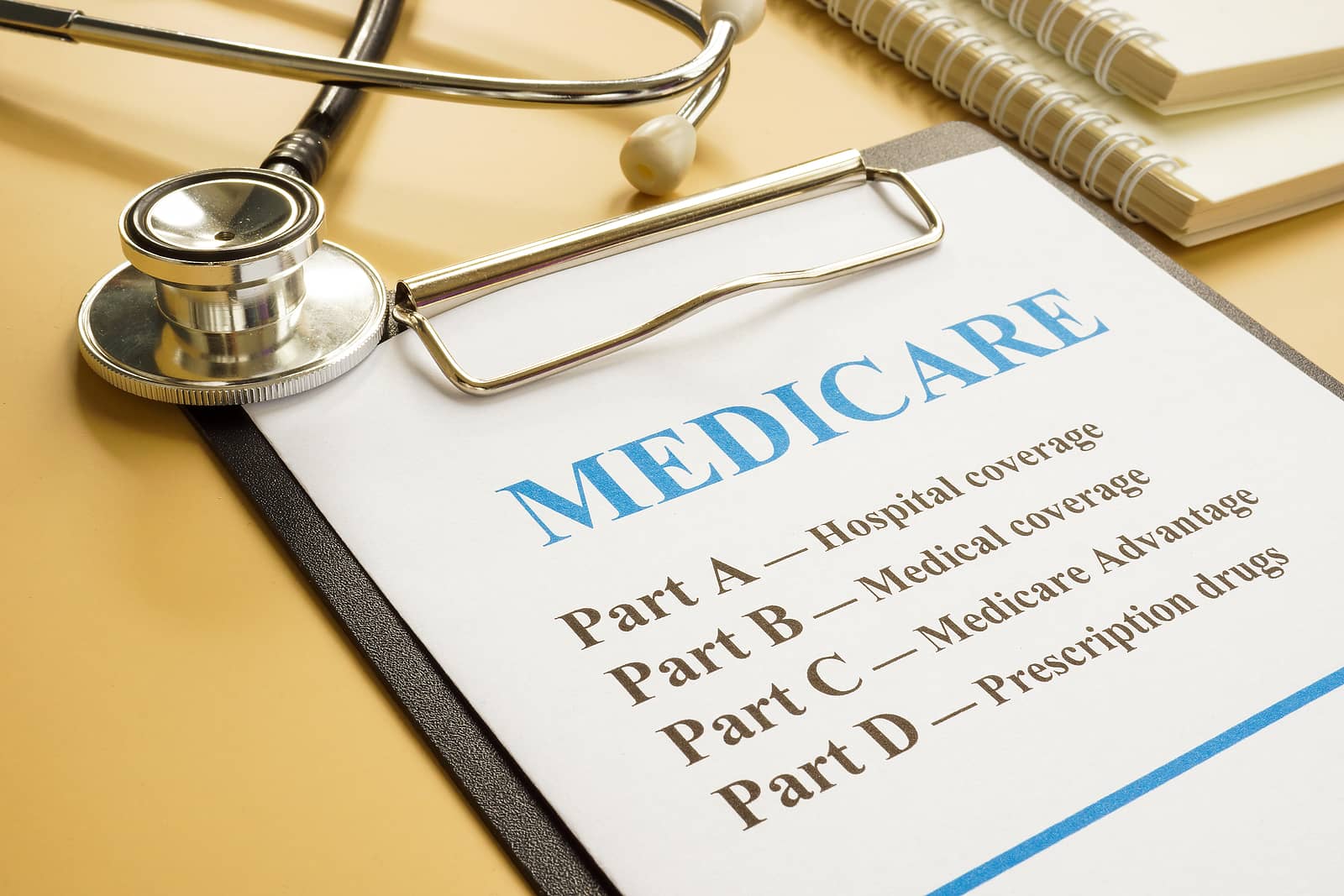 As you are approaching 65, there are a lot of concerns, questions, and items that are on your mind. Among the decisions are whether to retire or continue to work.
In this article, we'll discuss the process of enrolling in Medicare. Some people will have automatic enrollment, while others need to enroll manually. And there are timeframes to consider that we'll go over.
Applying for Medicare
Medicare will begin automatically for some beneficiaries, and others must apply. We'll cover the different situations so you understand which will apply to your situation. You can enroll in Medicare online, in person at your local Social Security office, or in some cases, over the phone.
Retiring from Employment and applying for Social Security Benefits
This is the most common situation. You've been employed with group coverage, are turning 65, and plan to retire. In this case, you'll apply online on the Social Security Administration website. You can apply for both Medicare and retirement benefits at the same time. You can apply online if you are getting Medicare for the U.S. Railroad Retirement Board.
You should start this process three months before your 65th birthday. This is because it takes time to process the application and for your Medicare to show up in the system.
Turning 65 but Continue to Work
This situation is becoming more common every year. With the full retirement age being 67, more Americans are working past 65. In this case, you should review Medicare options vs. your group employer coverage to see which works best for you. In many cases, starting Medicare provides better coverage and a lower price.
You can apply for Medicare only through the Social Security website as well. If you plan to leave coverage at age 65, the best time to apply for Medicare will be three months before you turn 65.
Sometimes there is a need to stay on the group coverage and delay Medicare. If your group coverage is considered creditable coverage, you can do so without worrying about a penalty. If this is your situation, It's recommended that you apply for benefits three months before you plan to end your drug coverage.
Under 65 with a Qualifying Disability
There are a few ways you can start receiving Medicare benefits if you are under 65.
If you're receiving Social Security Disability (SSDI) benefits, you'll automatically enroll in Medicare at the start of the 25th month.
If you're diagnosed with ALS (Amyotrophic Lateral Sclerosis or Lou Gehrig's disease). Your Medicare starts automatically the month that your SSDI benefits begin.
You can qualify for Medicare three months after beginning regular dialysis if you're diagnosed with end-stage renal disease (ESRD). Enrollment is not automatic, and you'll need to apply for Medicare.
Enrollment Periods
Medicare enrollment must occur during enrollment periods. There are three enrollment periods related to Medicare Part A and Medicare Part B. You may be subject to a late enrollment penalty if you don't enroll when you first become eligible.
Initial Enrollment Period
You're in your Initial Enrollment Period when you're just starting Medicare. Your IEP lasts for seven months. It begins three months before your 65th birthday and continues for three months after your birthday month.
General Enrollment Period
The General Enrollment Period is used for people that missed their Initial Enrollment Period and don't qualify for a Special Enrollment Period. The GEP runs from January 1 to March 31 annually. When you enroll in the GEP, your Medicare coverage starts on July 1 of the same year.
Special Enrollment Period
Special enrollment periods are designated for certain life situations. To qualify for a SEP, you must have current creditable coverage through your or your spouse's employer. In this case, you'll have an eight-month window to start your Medicare once your coverage ends.
When Will I Receive My Medicare Card?
If you're in a situation where you are getting your Medicare automatically, You should receive your Medicare card approximately three months before your Medicare begins. If you are in a situation where you have to apply for Medicare, It will typically take two to four weeks for your card to arrive in the mail.
You can access your information sooner through your profile on ssa.gov.
Medicare Costs
Medicare does have costs associated with it. Most Medicare beneficiaries will have lower costs because they have worked and paid into the system for ten years or 40 quarters. These beneficiaries will have premium-free Medicare Part A and pay the standard Medicare Part B premium.
The standard Part B premium is $174.70. You may qualify if you are married and your spouse meets the requirements.
You can buy it if you or your spouse didn't meet the work requirements for premium-free Part A. How many quarters you worked will determine if you'll pay $278 or $505 monthly for Medicare Part A.
Medicare drug coverage through Medicare Part D averages between $30 and $40 monthly. There are adjustments for beneficiaries with higher incomes. This is called an Income Related Monthly Adjustment Amount, and it applies to Medicare Part B and Medicare Part D.
Medicare Costs When Using Coverage
When using your Medicare medical insurance, there are costs associated with services. Medicare Part A is your hospital insurance and inpatient coverage. It has a large deductible for each inpatient occurrence. You'll pay an additional per-day copay if you're admitted to the hospital for more than 60 days or to a skilled nursing facility for more than 20 days.
Medicare Part B coverage includes office visits, diagnostic tests, and outpatient medical services. Part B has a small annual deductible; once that's met, there are additional costs.
Medicare will pay 80% of the Medicare-approved amount, leaving you with 20% and any excess charges. Many beneficiaries choose a supplemental Medicare plan to offset or cover portions of their out-of-pocket cost share.
Medicare Coverage Options
When you enroll in Medicare, you have a few options or paths to choose for health plans. You can stay with Original Medicare, which is Medicare Part A and Part B. From there. You can add a Part D drug plan and a Medicare Supplement.
Medicare Supplements
Medicare Supplements are additional insurance plans that work together as secondary coverage for your Original Medicare. These plans have different plan levels identified by letters. Your plan determines how much the plan pays your Medicare cost share.
These Medigap plans will have the same coverage regardless of your chosen insurance carrier. You can use them at any healthcare provider nationwide that accepts Medicare.
Medicare Part C and Medicare Part D plans have cost schedules that are plan specific. They are both administered by private insurance companies contracted with Medicare to provide the coverage.
Part D
Medicare Part D plans are stand-alone prescription drug plans that you'd use to pick up drugs from a pharmacy. All plans are required to be as good or better than the standard model set forth by the Centers for Medicare & Medicaid Services.
Medicare Advantage
Medicare Part C is also called Medicare Advantage. This health coverage option combines your Medicare Part A and Part B benefits into one easy-to-use plan. They are required to cover anything that Original Medicare covers.
In addition to covering everything Medicare does, they typically include your Medicare prescription drug coverage and additional benefits not covered by Original Medicare.
FAQs
When should you start applying for Medicare?
You should start the application process for Medicare three months before your Medicare effective date. If you start at age 65, you should start the process three months before you turn 65.
If you start late due to continuing employment coverage, you should apply three months before the employer coverage ends.
Is it better to apply for Medicare online or in person?
For most people, applying online is a quick and easy process. Some people still prefer to apply in person.
What is the best way to apply for Medicare?
Most people prefer to apply online for convenience and time savings.
What is the difference between Medicare Part A and Medicare Part B?
Medicare Part A covers your inpatient, hospital, and skilled nursing services. Medicare Part B covers outpatient services such as doctor office visits, medical services, diagnostic tests, and durable medical equipment.
What are some of the benefits of Medicare?
The benefits of Medicare include all medically necessary services. It allows you to see any nationwide doctor accepting Medicare, which is about 97% of all healthcare providers. If you need to see a specialist, getting a referral is not required.
What is the cost of Medicare?
For most Americans, you'll enjoy premium-free Medicare Part A. The Medicare Part B standard premium is $174.70.
Does Medicare cover dental?
In general, Original Medicare doesn't cover dental services. You can get these services through a standalone dental plan or a Medicare Advantage plan.
Help Enrolling in a Supplemental Medicare Plan
It can be overwhelming when you're beginning the Medicare journey. You start getting tons of information in the mail and calls about different insurances and do not know where to start. Let our licensed insurance agents be your resource for accurate Medicare information.
We specialize in Medicare, so when speaking to one of our agents, you can rest easy knowing you have an expert on the phone. The best part is the use of our agents is free to you!
For assistance with Medicare questions or products, give us a call today. Or fill out our online rate form, and we'll connect you with the best rates in your area.
Related Content