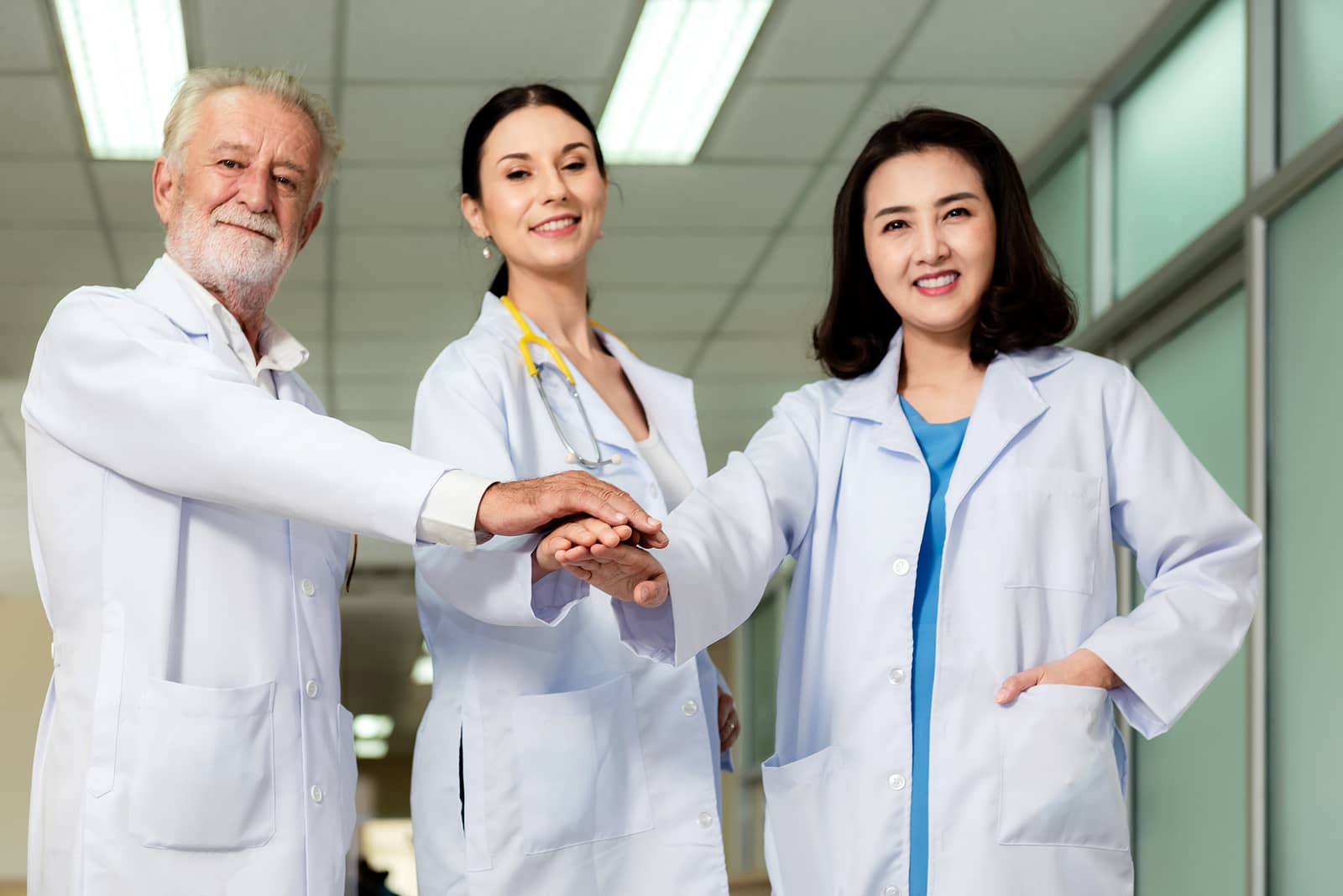 Medicare is usually the primary payer, except in certain situations. Understanding how Medicare coordinates health benefits with other types of coverage is essential because, depending on your additional insurance, Medicare may be a secondary payer.
In the content below, we'll discuss the difference between primary and secondary, explain the coordination of Medicare benefits with other types of insurance, and answer common questions relating to this topic.
Is Medicare considered a primary or secondary payer?
When you only have Original Medicare, you can be sure that Medicare is the primary payer. In insurance, a primary payer is a company or policy that pays first. A secondary payer pays after the primary payer has paid.
Medicare can step back and become a secondary payer when other insurance types come into play. Next, we'll review the coordination of benefits to different kinds of insurance with Medicare.
Original Medicare coverage with other types of insurance plans
Mostly, you'll have Medicare primary insurance. However, there are cases when Medicare is secondary. Depending on your additional insurance, Medicare may not coordinate benefits.
Original Medicare coverage with Medicare Supplement insurance
Medicare Supplement insurance is always secondary to Medicare. Once Medicare pays its portion of the medical claim, the Medigap insurance company pays its portion.
Medigap plans range from letters A-N and don't require you to follow a network of health care providers. Most people find this insurance keeps medical costs the lowest.
Original Medicare coverage with Medicare Advantage plans
Medicare doesn't coordinate benefits with a Medicare Advantage plan. Instead of Medicare paying your medical claims, the Part C plan oversees your medical bills.
Advantage plans must be at least as good as Medicare. Most of these options go beyond Medicare, offering coverage for health care services such as dental, vision, hearing, and more.
Instead of paying the Part A or Part B deductibles or coinsurances with the Part C plan, you'll mostly have copayments. Although, depending on the plan, a deductible or coinsurance may apply.
Some Medicare Advantage plans are Health Maintenance Organizations or HMOs. These plans require you to see doctors in a specific network to use your coverage.
One benefit to having a Part C plan over Original Medicare is the Maximum Out of Pocket cost limit. Whatever the Max limit is, that's the most you can spend out of your pocket on covered services for the year. Though, most people don't reach that limit.
Original Medicare coverage with Medicare Part D prescription drug plans
Medicare doesn't cover medications your doctor prescribes to take home, so you'll need a Part D drug plan. Medicare is the primary payer for your health care, and the drug plan covers your medications as the primary payer. Since both policies cover different things, they don't conflict.
How Medicare works with COBRA coverage
Medicare is always going to be primary to COBRA insurance. Those entitled to Medicare after signing up for COBRA will lose their COBRA benefits in exchange for Medicare benefits.
A spouse or dependent children may continue the COBRA coverage for up to 36 months since you become Medicare eligible.
Typically, COBRA isn't creditable coverage. You'll want to enroll in Medicare Part A, Part B, and Part D to ensure you have the correct insurance as soon as you're eligible. Most people will find Medicare is much more affordable than COBRA.
How Medicare works with former employer retiree coverage
When you retire, any retiree coverage will be secondary to Medicare. Unless the large group health plan has 100 or more employees, in that case, the employer plan will pay first.
It's best to talk to the benefits administrator in your HR department. They can better explain how your former employer's retiree coverage pays.
How Medicare works with current employer coverage
Those with small employer coverage (fewer than 20 employees) will keep Medicare as the primary insurance. You must complete enrollment in Medicare Part B, or the employer may not pay their portion.
However, Medicare is secondary if you have large employer group health insurance (more than 20 employees).
Some Medicare beneficiaries will find that group coverage is cheaper. For others, Medicare can save them money.
In these cases, you may be able to delay Part B in this case. However, in most cases, Original Medicare costs less and provides better primary coverage.
Those under age 65, on disability Medicare, and with large employer coverage (more than 100 employees) will have Medicare as secondary insurance.
Suppose you were recently diagnosed with End-Stage Renal Disease (ESRD) and meet the following conditions. In that case, Medicare will be the secondary payer.
Have employer group coverage
Medicare-eligible for less than 30 months
Also, suppose you have a successful kidney transplant. In that case, your eligibility for Medicare ends after 36 months unless you're eligible due to age or disability status.
How Medicare works with a spouse's employer plan
Generally, an employer group plan is secondary to Medicare. Although, the benefits administrator at the office providing benefits can tell you how the coordination of benefits works with their plans.
How Medicare Works with Workers' Compensation Claims
Workers' compensation will be the primary insurance if you're injured. Medicare will act as secondary insurance if the care relates to your work injury. Medicare is primary if the care you receive isn't related to your workers' comp claim.
How Medicare works with TRICARE
TRICARE requires you to pay your Medicare Part B premium to remain enrolled in the program. Medicare is the primary insurance, and TRICARE for Life works as wraparound coverage.
How Medicare works with Veterans Affairs (VA) benefits
Medicare doesn't coordinate benefits with the Veterans Association. When you go to VA facilities, your veterans' benefits will pay; when you go to civilian facilities, Medicare will pay.
Many veterans choose Medicare Advantage plans or Medigap insurance to cover their care at civilian doctors or hospitals.
How Medicare works for active duty military personnel
You can delay Medicare Part B enrollment without being penalized when you're active duty military. You'll qualify for a Special Enrollment Period whenever you leave active duty.
If you qualify for TRICARE and are on active duty, then TRICARE is primary, and Medicare is secondary. Until you retire, then Medicare becomes primary.
How Medicare works with Federal Employee Health Benefits (FEHB)
Non-military federal employees may qualify for FEHB. If you continue to work when you become eligible for Medicare, the FEHB plan is primary. Once you retire, you can keep the FEHB coverage, but Medicare will be primary.
How Medicare works with Medicaid
Medicare is the primary payer when you're dual eligible or eligible for both Medicare and Medicaid. Medicaid services are paid after Medicare pays.
FAQs
Is Marketplace coverage primary or secondary?
Marketplace insurance doesn't coordinate benefits with Medicare. Enrolling in that coverage is better than the Marketplace if you're eligible for the Medicare program.
How do I know if my health insurance coverage is a primary or secondary payer?
Primary insurance pays your medical claims first, and secondary insurance pays the claims after the primary coverage.
Is Federal Black Lung Program insurance primary or secondary?
Medicare beneficiaries covered under the Federal Black Lung Program will have secondary Medicare coverage.
What is the Medicare Secondary Payer Act?
In the 1980s, Congress passed legislation making Medicare the secondary insurer for specific plans to lower Medicare costs.
How to get help enrolling in secondary Medicare insurance
Medicare doesn't cover everything; the insurance can leave you with high out-of-pocket costs. Experts recommend enrolling in some additional insurance. To find the best plan options for your Medicare, call one of our licensed insurance agents at the phone number above.
We can answer your questions, teach you about Medicare, and walk you through enrollment. You can also fill out an online quote comparison form to see the plan options available in your area now.
Related Content