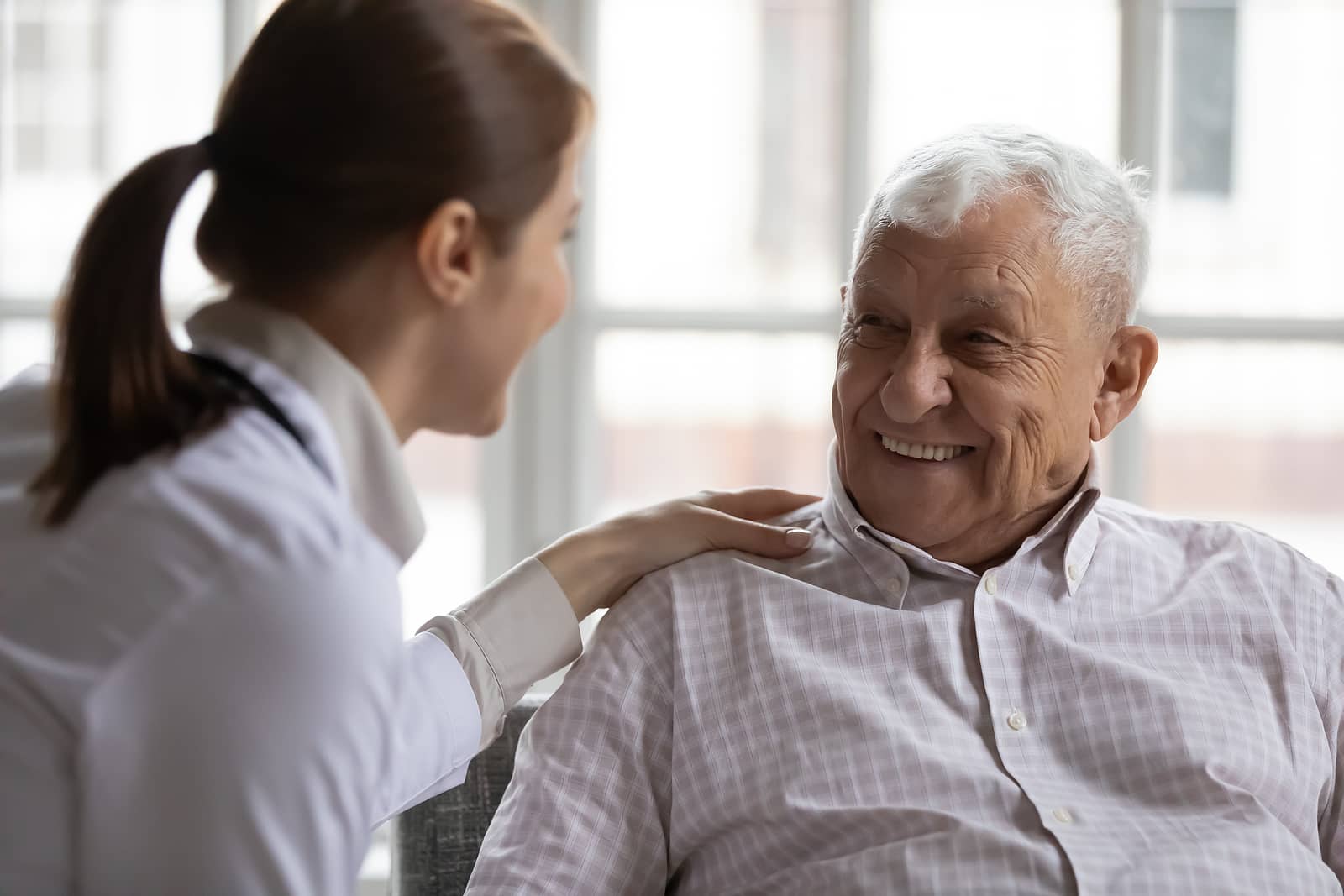 You might think that any treatment, drug, or medical device your doctor recommends for you would be deemed a medical necessity to Medicare — but you may be surprised to learn how often that isn't the case.
A lot goes into determining what is and isn't medically necessary. But it's an important distinction because the difference between necessary and unnecessary could cost you thousands of dollars if you aren't careful.
What Does Medicare Deem Medically Necessary?
Medically necessary services and treatments are those which are required to either diagnose or treat a specific ailment. But even then, it isn't always cut and dry. Many moving parts are involved that determine whether or not your care is medically necessary. Some of those factors include:
Whether your doctor says it's necessary or not
State and federal laws
Your insurance provider's standards (if you have a private plan, like Medicare Advantage)
If it meets "all medical standards" according to Medicare (if you have Original Medicare)
If you're receiving your treatment from an in-network provider or a provider that accepts Medicare assignment
Below are some examples of what generally passes a medical necessity check (but not always 100% of the time):
Even if the care you need checks off most of the boxes mentioned above, there's still no guarantee that you'll get it covered. Furthermore, if you require the same type of treatment multiple times in short succession (such as X-rays), your Medicare plan might only cover the first round, and you'd be responsible for all of the other costs completely out of pocket.
Part B particularly states on Medicare's website that it will cover medically necessary services. Part A doesn't explicitly state the same thing, but some of the services from the above list are services covered by Part A.
What To Do If Medicare Denies Your Medically Necessary Treatment
Getting a claim rejected can be frustrating for many beneficiaries, and understandably so. That's why Medicare legally requires you to send a Summary Notice if denied. Thankfully, you will have 120 days from receiving your notice to file an appeal. Contact your local CMS office for more information about the appeals process if your treatment gets denied.
So we've already gone over what Medicare will likely approve treatments — but what about the other side of that coin? Are there certain claims that are more likely to get rejected than approved? For better or worse, yes. Some examples of these include:
Routine eye exams
Dental care
Cosmetic surgery
Over-the-counter medication
Long term care
Excessive hospital stays
Weight loss medications
Keep in mind that these are just examples. Whether the care you need is accepted as medically necessary is determined on a case-by-case basis, so your experience may vary.
Medicare Advantage and Medically Necessary Treatments/Supplies
Most of the information pertains to Original Medicare (Medicare Parts A and B). But Medicare Advantage works a little differently. Medicare Advantage policies are issued by private companies, which gives them more discretion to deny claims on certain treatments or supplies.
Suppose your Advantage plan has extra coverage, such as vision or dental. In that case, you may be able to get medical treatment covered, which would normally be deemed "unnecessary," like eye exams or regular teeth cleanings.
But suppose your treatment concerns the bare minimum medical benefits legally mandated by Medicare. In that case, your Medicare Advantage provider has to follow the same rules which Original Medicare does as far as accepting or rejecting claims.
Furthermore, most Medicare Advantage plans restrict your care to the doctors and facilities within a specific medical network. If you try to get care from someone or somewhere outside that medical network, you will likely have to cover the costs yourself.
There may be exceptions — such as requiring care from outside your network because nobody inside your medical network can give you the treatment you need — but these are rare.
Medicare Advantage, Out-of-Pocket Costs, and Claim Denials
You can double-check two ways to see if you will receive coverage from your plan for a medical procedure. One is to ask your insurance provider for an Advance Coverage decision. This may involve evaluating the treatment you need, the provider you're getting it from, and whether or not you have to go out of network for it.
Another way to check your costs is to ask your doctor for an Advance Beneficiary Notice of Noncoverage. This letter will likely explain why Medicare won't cover the services and the out-of-pocket costs you will be responsible for should you choose to go forward.
If Medicare denies your claim, the appeals process will likely be very different than Original Medicare. Each Medicare Advantage company is free to set up its own rules, which could be very different from how the appeals process is with Medicare.
You should be proactive and communicate with your provider regarding treatment you or your doctor think Medicare won't cover. This may save you the trouble of filing an appeal later on.
FAQs
Can a nurse practitioner write a letter of medical necessity?
While a nurse practitioner or any other medical professional can compose the letter, the document will not be valid to Medicare unless it carries a physician's endorsement.
What are common reasons Medicare may deny a procedure or service?
There are a few reasons. Medicare won't pay for experimental procedures. They can also deny a procedure or service if its requirement is too frequent. Another common reason for denial is a Medicare determination that the service is not necessary for the patient's condition.
Is a prescription a letter of medical necessity?
The answer here is yes and no. It is yes because the inclusion of a prescription may be what justifies its necessity to Medicare. But the answer can also be no if — for example — you have a known health condition (such as high blood pressure) and the medication in question is already on Medicare's approval list.
Getting Coverage For Your Medical Needs
As this article has outlined, there are many things that Medicare will flat out deny or reside in a gray area on whether they will or won't. That's why adding a Medicare Supplemental plan could protect your health and keep money in your pocket.
You can get Medigap coverage that blankets all of your healthcare needs for a small monthly premium. We have licensed insurance agents who are extremely knowledgeable and friendly — they can answer all your questions and help fit you with the best plan.
Talking to our agents is complimentary, so give us a call today. Or you can fill out our simple online rate form and get the best rates for plans in your area.
Related Content