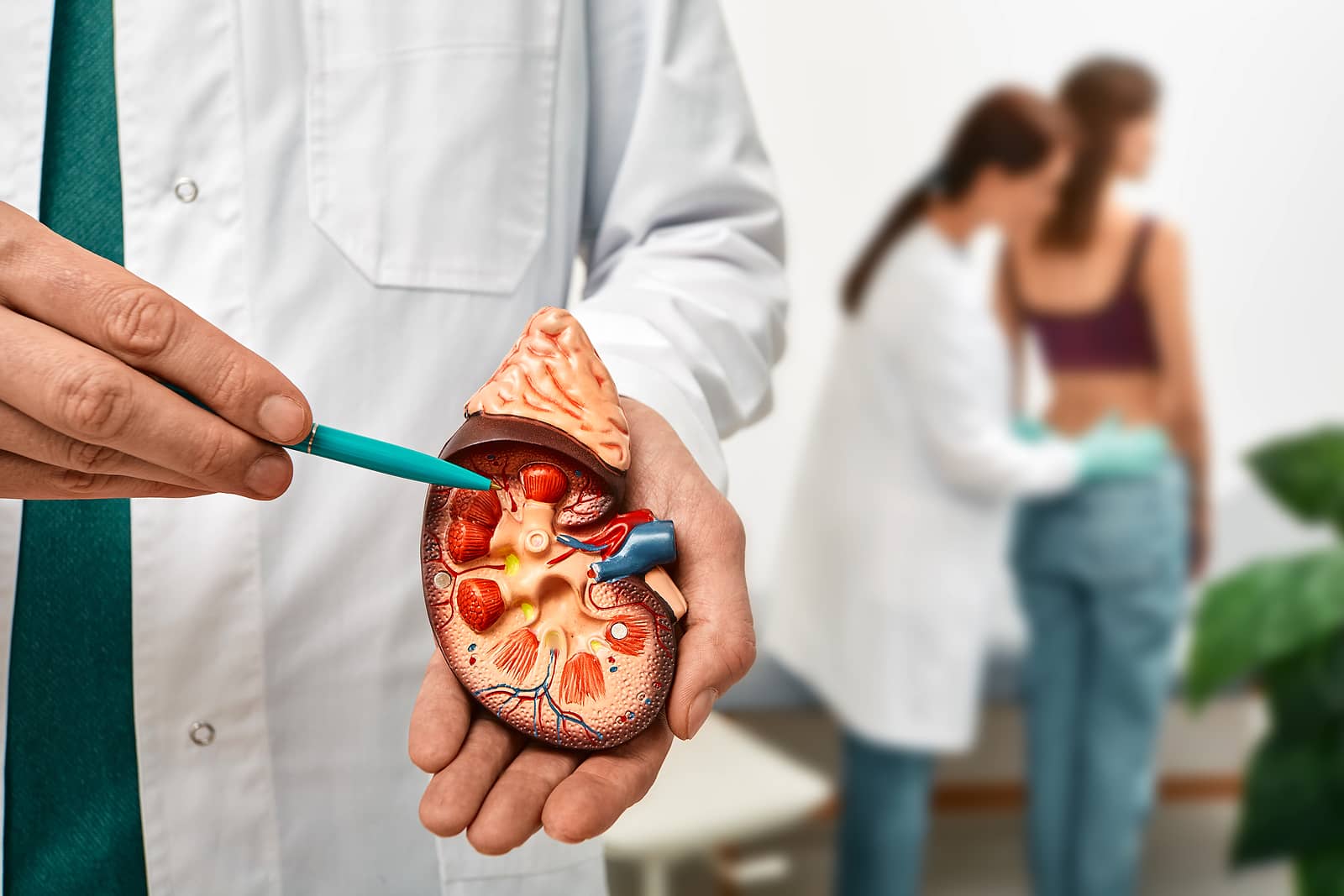 As you age, a handful of serious diseases can make medical coverage expensive. End-Stage Renal Disease (ESRD) is one of those. But as long as you manage the disease properly, you can live a long and relatively high quality of life, even with less-than-optimal kidney health. Below, we'll detail how Medicare recipients can get the most out of their health benefits, even with ESRD.
Medicare coverage end-stage renal disease
Yes, the good news is that you can enroll in Medicare even with a pre-existing condition like ESRD. And there's better news on top of that: you don't have to wait until you turn 65 to enroll. Because ESRD is such a serious condition that is hard to get care for, any citizen under the age of 65 can enroll as long as they meet the following criteria:
A doctor has diagnosed you with ESRD, and you require regular dialysis or a kidney transplant and you:
Have a sufficient work history to qualify for Social Security Disability Insurance, or
Are the child or spouse of someone who has a sufficient work history to qualify for Social Security Disability Insurance
When does Medicare start for ESRD?
Unfortunately, there is a little grace period between your official diagnosis and the day your Medicare benefits go into full effect. It all depends on the month in which you start your dialysis treatment.
Count forward three months from that month, and the first day of the fourth month is when your benefits become accessible.
There is an exception. If you require a kidney transplant, and the soonest appointment you can get falls within that three-month grace period, it's likely that Medicare will pay for the costs even though the grace period hasn't ended yet.
Enrolling in Medicare Part C or Medicare Supplement insurance with ESRD
Thanks to recent changes in Medicare laws, you can enroll in Medicare Part C (Medicare Advantage) if you have ESRD. And you won't have to deal with any difficult or unfortunate restrictions.
Medicare Advantage plans with the nickname special-needs plans can help you receive care at a more affordable cost. These special needs plans are designed with a specific medical network of doctors and facilities specializing in ESRD and offering the best care at the best price.
Enrolling in Medicare Supplement insurance is a little trickier. However, if you try to enroll in a Medigap policy outside of a specific time frame, you will be subject to medical underwriting.
Medical underwriting is when an insurance company finds out the general state of your health and decides whether to charge you more for your insurance policy or refuse coverage outright.
This can make a Medigap policy prohibitively expensive for someone with ESRD. But you can avoid medical underwriting if you enroll in a Medigap supplement during any of these two time periods:
During your Medigap Open Enrollment Period
As soon as you get guaranteed issue rights
Remember that some state-specific rules determine how easy or difficult it will be for you to enroll in a Medigap supplement before age 65 if you have ESRD.
To determine eligibility, it's a good idea to contact your local Centers for Medicare & Medicaid Services office and ask them about state restrictions for early enrollment in Medicare Supplement Insurance.
ESRD, Medicare, Marketplace insurance, and employer coverage
Medicare is by no means required for people with ESRD, especially if you think your current coverage — whether employer coverage or health insurance obtained through the Health Insurance Marketplace — is adequate to meet your needs. But it's probably better to enroll sooner rather than later.
If you rely on employer coverage, they will cover your kidney-related medical treatment for the first 30 months (2.5 years). After that, your Medicare and Social Security benefits will kick in, and Medicare will be your primary insurance payer.
In some cases, though, you may be able to also retain your employer coverage as a secondary payer for services and drugs which Medicare won't cover.
Marketplace coverage, on the other hand, is a little bit trickier. Once your doctor informs you that your kidneys are failing, you have a decision. You can choose to keep your Marketplace coverage for as long as you are eligible, but you cannot have Marketplace coverage and Medicare simultaneously.
It's one or the other. And the longer you maintain Marketplace coverage, the more vulnerable you will face late enrollment penalties if you forget to enroll in Medicare promptly.
FAQs
What is the minimum work history required to qualify for SSDI?
A general rule of thumb is that if you have at least 20 work credits — and if a good portion of those has been turned in the last ten years — your ESRD should be enough to qualify you for disability status.
But depending on your age, the onset of your disease, and multiple other factors, your experience may vary. It's a good idea to contact your local Social Security Administration office and speak directly to a representative for more specific information regarding your case.
Is Medicare available for younger people with end-stage renal disease?
Yes. Although there are a few requirements, those with ESRD can get Medicare coverage before their 65th birthday.
How to get Medicare coverage for end-stage renal disease
End-Stage Renal Disease is a huge challenge — even more difficult if you have concerns about how you'll pay for your care. That's where Medicare Advantage or even a Medicare Supplemental plan can help.
Whether you're looking for additional features of Original Medicare through a Part C plan or want to fill in the gaps with Medigap, our licensed insurance agents are here. Their knowledge and desire to connect you with the best plan can greatly assist.
Our agents' time is free for you, so give us a call today. Or take some time to fill out our online rate form to get paired up with the best plans in your area.