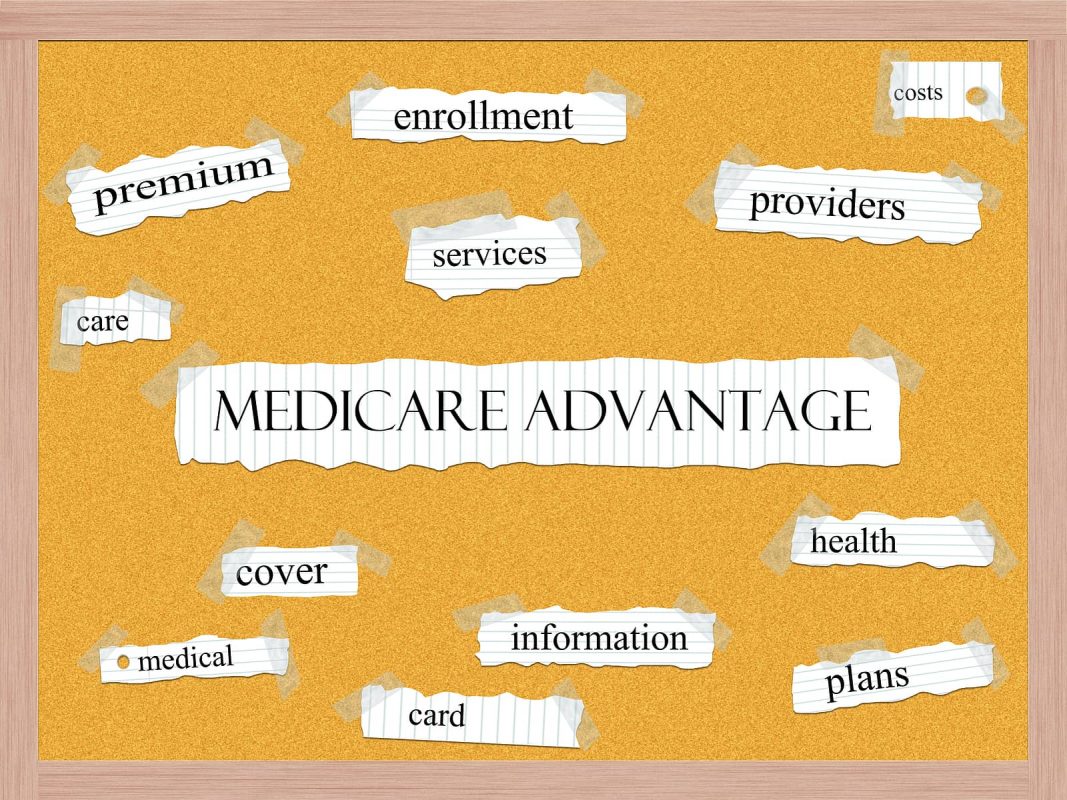 Medicare Advantage plans provide beneficiaries with an all-in-one coverage package with additional benefits not included with Original Medicare. These plans offer several advantages, including lower out-of-pocket costs, supplemental coverage for services not covered by Original Medicare, and additional benefits like vision, dental, and hearing coverage. However, there are some potential Medicare Advantage nightmares to consider.
Advantages and Disadvantages of Medicare Part C Plans
Medicare Advantage plans may have more benefits and lower costs than some traditional Medicare coverage. They may require beneficiaries to use specific providers within their network. Additionally, they are only sometimes available in rural areas, and beneficiaries may have to pay more for out-of-network services.
Ultimately, it's essential for prospective beneficiaries to carefully weigh the advantages and disadvantages of Medicare Advantage plans before making a decision. Private health insurers collaborate with the Centers for Medicare & Medicaid Services to grant access to and manage Medicare Advantage health plans.
Pros of a Medicare Advantage Plan
Medicare Advantage plans are becoming increasingly popular among Medicare beneficiaries. The main reason is that they are less expensive and provide additional benefits than other supplemental Medicare insurance coverage. These plans combine Medicare Part A, Part B, and in most cases, Part D into an all-in-one plan that's simple to use and navigate.
Low to no premium in many areas
Can include drug coverage
Maximum Out-Of-Pocket
Most have prescription drug coverage
No medical underwriting
Additional benefits can include the following:
Cons of a Medicare Advantage Plan
While all the items listed above may sound great, these plans aren't all roses. An extensive list of cons comes with these plan extras and benefits offered through Medicare Advantage.
You must continue to pay your Medicare Part B premium
Most plans require referrals to visit specialists
Approval and authorizations for items and services

A Non-Medical plan administrator reviews and either approves or denies these approvals

Limited networks on most plans
Prior Authorization may be required before procedures occur

Denials could result regarding specific services, especially if there is a less expensive alternative.

Higher costs or no coverage for out-of-pocket costs
Annual Contract

You can't just leave the plan if it's not working for you
What Are the Biggest Complaints about Medicare Advantage Plans?
Common criticisms of Medicare Advantage plans include limited provider networks and rising prescription drug costs. Beneficiaries have also had difficulty with the lack of out-of-network coverage, which can be especially concerning for those who travel frequently.
Additionally, some beneficiaries need help understanding the complex plan options and finding the coverage that best fits their needs. Lastly, plans can change yearly. This forces beneficiaries to reevaluate their coverage each year and possibly switch plans if their current one is no longer adequate.
In addition, the dental, vision, and hearing coverage is difficult to navigate, and many need help finding providers that accept the plans. Although these complaints exist, Medicare Advantage plans remain an attractive option for many.
Next, we'll dive into a little more detail about these complaints.
Restrictive Networks
Medicare Advantage plans are network based. They will be organized as a Health Maintenance Organization (HMO) or Preferred Provider Organization (PPO). Despite both of these options being network-based, there are some differences.
HMO plans require you to select a primary care physician that manages your healthcare. This healthcare provider will be your starting point for all medical services. To visit a specialist, they must provide you with an approved referral before seeing the specialist for the appointment to be covered by the insurance. You must receive all healthcare from an in-network provider except for emergency cases.
PPO plans give more freedom regarding the choice of doctors. There isn't typically a need for a referral, and you can seek care from any provider that contracts with Medicare. However, services rendered from an out-of-network provider will generally be at a higher cost share. There also could be cases where a healthcare provider could require payment upfront. If this occurs, you'd need to submit a claim for reimbursement to the health insurance company.
These restrictive networks can cause nightmares for Medicare Advantage enrollees when they need a procedure or service done quickly.
Coverage While Traveling
As mentioned above, these plans are network based. Suppose you enrolled in a PPO plan. In this case, you can freely see doctors in or out of the network when traveling. For enrollees of an HMO plan, you're only covered for an emergency situation when out of network.
However, this would not include follow-up appointments or tests after the emergency stabilizes. Emergency coverage out of the service area is one of the most misunderstood processes with beneficiaries enrolled in an HMO plan.
Dental Coverage Issues
The most significant complaint year over year is dental coverage. Original Medicare doesn't provide coverage for dental unless it's medically necessary due to a medical condition. MA plans can provide coverage for dental, but many only cover preventative services. However, there are quite a few that provide comprehensive dental coverage.
The problem comes when it's time to use the dental benefit. It can be challenging to find a dentist that takes the coverage. In addition, just because the dentist accepts the plan doesn't mean they can perform the service you want. Finding a provider can be a nightmare for Medicare Advantage enrollees.
FAQs
What are the disadvantages of Medicare Advantage plans?
There are several disadvantages of Medicare Advantage plans. Some of these include:
Being locked into the plan for the year and being unable to change outside of a valid enrollment period
Doctors can leave the network at any time
Cumbersome referrals and authorizations
What do people not like about the Medicare Advantage plans?
The biggest complaint with Medicare Advantage plans is the access to providers. This provider concern is more prevalent with individuals living in rural areas and with dental coverage. This limited access also includes the need for referrals and prior authorizations from the insurance company before a procedure is covered.
Why are Medicare Advantage plans being pushed so hard?
For agents, they are easier to convince someone to complete the enrollment due to having little to no additional monthly premium and plan extras not included under Medicare. In addition, many beneficiaries are on fixed incomes and plan with low to no premiums, and the additional plan extras are very enticing.
Are Medicare Advantage plans too good to be true?
No. Many Medicare beneficiaries enroll in MA plans, and they love them. However, unless you have Medicaid, don't expect to get every plan extra you hear about in TV commercials or advertisements. Programs will include some benefits, but not all are available on every plan.
Are people happy with Medicare Advantage?
Some people are delighted with their Medicare Advantage plans. They have low to no deductibles on most services and predictable copays. Many enjoy not having to purchase a separate Medicare Part D drug plan.
What are some of the risks of Medicare Advantage plans?
Most of the risks that advantage enrollees have revolves around restrictions and authorizations. If you're out of the service area, you may have nightmares with your Medicare Advantage plan even though you may feel it was an emergency situation.
Additional risks include:
Doctors leaving the network mid-year
Requirement of a less-expensive procedure that the physician recommends initially
Being stuck in a plan that doesn't meet your needs for the year
What's the difference between a Medicare Advantage plan and a Medigap policy?
Medigap plans are additional insurance you purchase to supplement the traditional Medicare program. These Medicare Supplement plan benefits help pay for costs left over by Medicare. Some expenses these plans can cover include hospital stays, skilled nursing, Medicare Part B coinsurance for outpatient services, Medicare Part A Co-pays, and deductibles.
Medicare Advantage plans take over your Medicare benefits and provide a complete program with low premiums for your medical care.
Need Help Finding Out if Medicare Advantage Will Work for You?
Medicare Advantage insurance plans can be an excellent solution for specific beneficiaries. Let our licensed agents work with you to help identify your needs. Working with a health insurance broker can provide insight and help lessen surprises with your coverage.
For assistance, simply fill out our online request form or give us a call at the number above. We love to help Medicare beneficiaries understand their options and ensure they have the right coverage for their needs.
Related Content