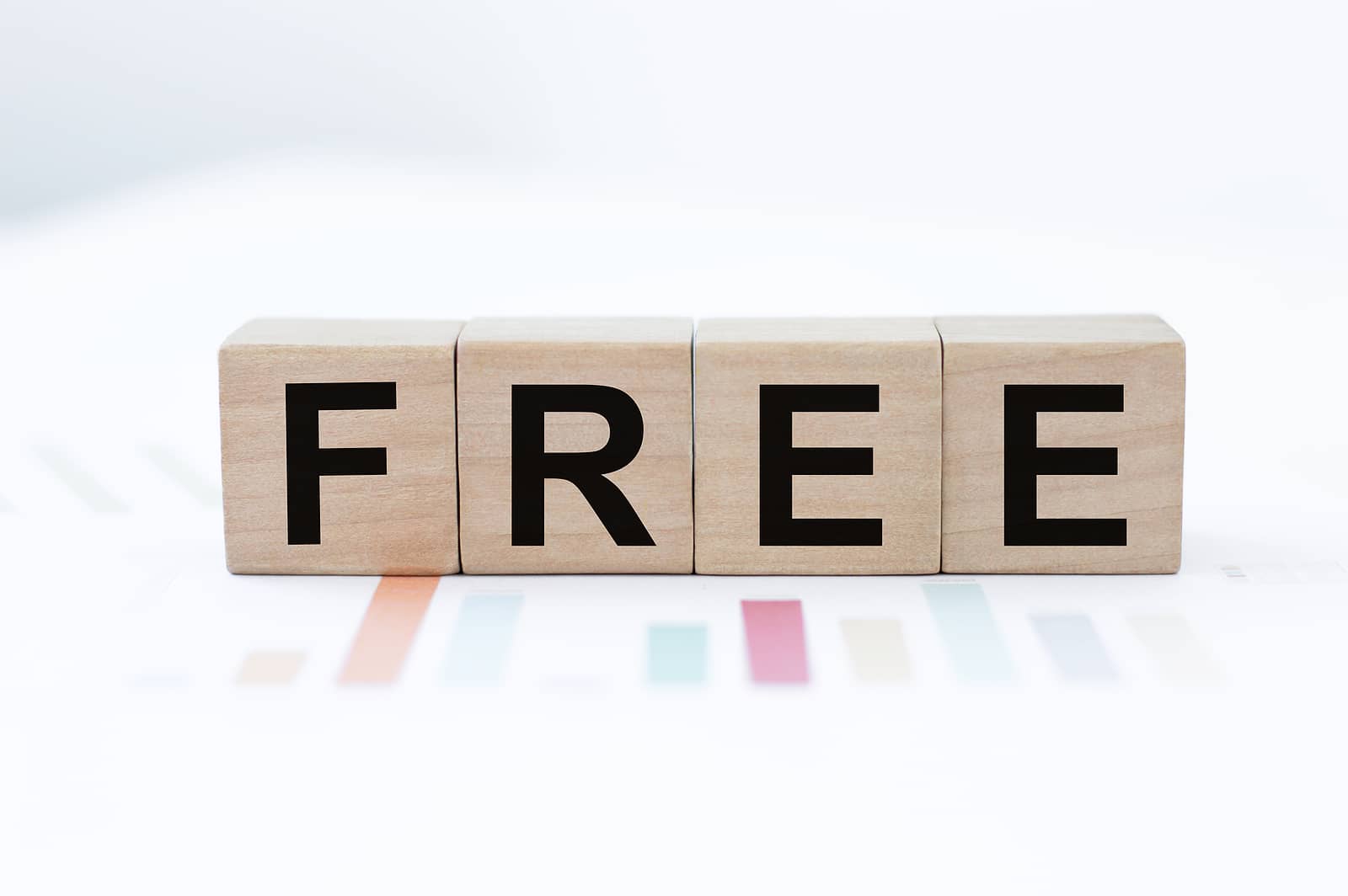 Nowadays, we here free thrown out and used all the time. It's hard to turn on the TV and not hear people arguing about free healthcare, free college, etc. The more you educate yourself on a topic, the more you learn that "free" isn't truly free. This also applies to Medicare Advantage plans. They are not free. The money to pay for it has to come from somewhere.
Medicare Advantage Plans are Not Free
To understand the concept, we first need to understand what a Medicare Advantage plan is. A Medicare Advantage plan is another way to receive your Medicare benefits. Most Medicare Part C plans are network-based Preferred Provider Organizations (PPO) or Health Maintenance Organizations (HMO).
Enrollees will need to seek services in the plan's network in these plans. Depending on the plan, they'll be susceptible to higher costs or no coverage if they go out of network.
Instead of using the Original Medicare program, you enroll in an all-in-one plan that encompasses all of your Original Medicare benefits. These plans will usually include your drug coverage. Medicare Advantage plans generally contain additional benefits not covered by Original Medicare.
These plans are usually annual contracts, starting on January 1 and ending on December 31. This start date applies unless you start Medicare after January 1 or have a Special Enrollment Period that allows you to change during the year.
Your Premium is Zero, But Not Your Out-of-Pocket Costs
While many Medicare Advantage plans have a $0 premium, they are not free. You must still pay your Medicare Part B premium. In some areas, Medicare Advantage plans can lower your Part B premium.
You'll pay co-pays or coinsurance for doctor's visits or have medical services. It's not common, but some plans have deductibles on medical services. In many cases, you have co-pays and deductibles for your prescription drugs.
These plans will have a maximum out-of-pocket (MOOP). The MOOP will limit the medical costs you would be responsible for annually.
Extra Measures to Keep You Healthy and Their Costs Down
Carriers will offer disease management and preventative care programs to help their members maintain their health. The healthier you are, the less the healthcare costs are.
You'll usually schedule more appointments, and they closely monitor your health. They focus on keeping you healthy, determining conditions you may be prone to, and trying to prevent them from occurring.
Because their primary focus is keeping you healthy, many have incentives to encourage healthy living. This includes healthy food cards you can use to purchase healthy meals, gym memberships, and other incentives and rewards programs.
In addition, companies usually enter a contract with a network of doctors and hospitals. When your insurance company contracts with a network, you pay less to see doctors and hospitals in the network.
It also means that going out-of-network will cost more if you are covered. You always have coverage in an emergency.
Why doesn't everyone choose this path for Medicare?
Everyone's healthcare needs are different. Imagine that you have a medical condition like cancer that is very expensive to treat. You turn 65 and start Medicare. You need a plan that will allow you to predict your out-of-pocket costs.
Cancer treatments are expensive, so being on Original Medicare and purchasing a Medigap with a fixed monthly payment may be your best option. Enrolling in a Medicare Supplement plan lets you know your monthly costs and budget.
It also allows you to see any nationwide doctor accepting Medicare without a referral. Speaking with a licensed insurance broker is wise due to needs being different. A broker will help provide you with the proper information and explain your options.
Can I get Free Medicare Coverage?
If you are low-income, there are Medicare Savings Programs that will help cover some or all of your Medicare costs. These programs range from lowering your drug costs and premiums to paying for your Medicare Part B premium and, at times, covering your portions of co-pays, deductibles, and coinsurance.
Are Medicare Advantage plans the Same as Medicare Supplements?
A Medicare Advantage health plan does not supplement Medicare's hospital insurance and outpatient coverage. Supplements to Medicare are called Medicare Supplements or Medigap plans.
These plans are additional insurances that have premiums. Original Medicare is your primary coverage; these plans help fill the gaps. Medicare Supplement plans don't include drug coverage. If you choose this path, you must take a Part D Medicare prescription drug plan to receive drug coverage.
How does the Medicare Advantage carrier get paid?
For each Medicare beneficiary that elects to enroll in a Medicare Advantage plan, Medicare allocates the estimated costs that the beneficiary would cost them over the year. Medicare pays the carrier a monthly fee to take on your risk. Therefore, the Medicare Advantage carrier pays instead of Medicare.
Because they receive their money this way, it's in their best interest to keep you healthy with preventative plans and procedures.
FAQs
How do $0 premium Medicare Advantage plans work?
Medicare Advantage plans take over your healthcare from Original Medicare. Since these private insurance companies take over the risks of your healthcare administration, Medicare pays them. These plans use those funds to determine their benefits and costs. This results in some insurance plans offering a $0 premium for their PPO and HMO plans. Many of the top Medicare Advantage companies offer these plans.
Is there such a thing as free Medicare?
No! Regardless of the plan you enroll with, Medicare is not free. There are costs that you're responsible for paying your Medicare Part B premiums. The only exception is if you qualify for a Medicare Savings Program or other assistance that helps pay your premiums.
Are Medicare Advantage plans real?
Yes, Medicare Advantage plans are Part C of Medicare. These plans take over your Medicare Part A and Medicare Part B coverage. These plans often include your Medicare Part D prescription drug coverage.
What is the biggest disadvantage of Medicare Advantage?
The most significant disadvantage of Medicare Advantage plans is the cumbersome networks and authorizations. These plans use a nonmedical plan administrator to determine which items will be approved or denied.
What is the difference between Medicare Advantage and Medicare Supplement?
Comparing Medicare Supplement insurance and Medicare Advantage plans is like comparing apples to oranges. These are not at all similar. Medicare Supplement medical insurance is a secondary plan to Original Medicare. They work with Medicare Parts A and B to cover your cost share and only cover items and services covered under Original Medicare.
A Medicare Advantage plan takes over from Original Medicare and administers your healthcare instead. These Medicare plans must cover the same Medicare-approved benefits as Medicare Part A and Part B, can have additional benefits not covered under Medicare, and can include drug coverage.
What is the average monthly premium for Medicare Advantage plans?
Medicare Advantage prices will vary quite a bit depending on where you live and your chosen plan. While it's true that there is premium-free Medicare Advantage health insurance, the average cost nationwide is just under $40 per month.
What are the benefits of Medicare Advantage?
Medicare Part C plans must include all of the Medicare-covered benefits offered by Medicare Parts A and B. They must have a maximum out-of-pocket limit to cap spending on medical expenses. In addition, these Medicare plan options can include prescription drug coverage and extra benefits that aren't available through Original Medicare.
Some benefits include extras such as a Part B give back, gym memberships, transportation to and from health care providers, over-the-counter benefits, flex cards, and more. Of course, not all plan extras are available on all plans.
How to compare free Medicare Advantage plans
We will be glad to assist you with any questions you may have. Our licensed agents can determine in which plans you qualify. They can even help guide you through getting assistance if you are low-income. Give us a call, or fill out our online request form. We will reach out to you to help.