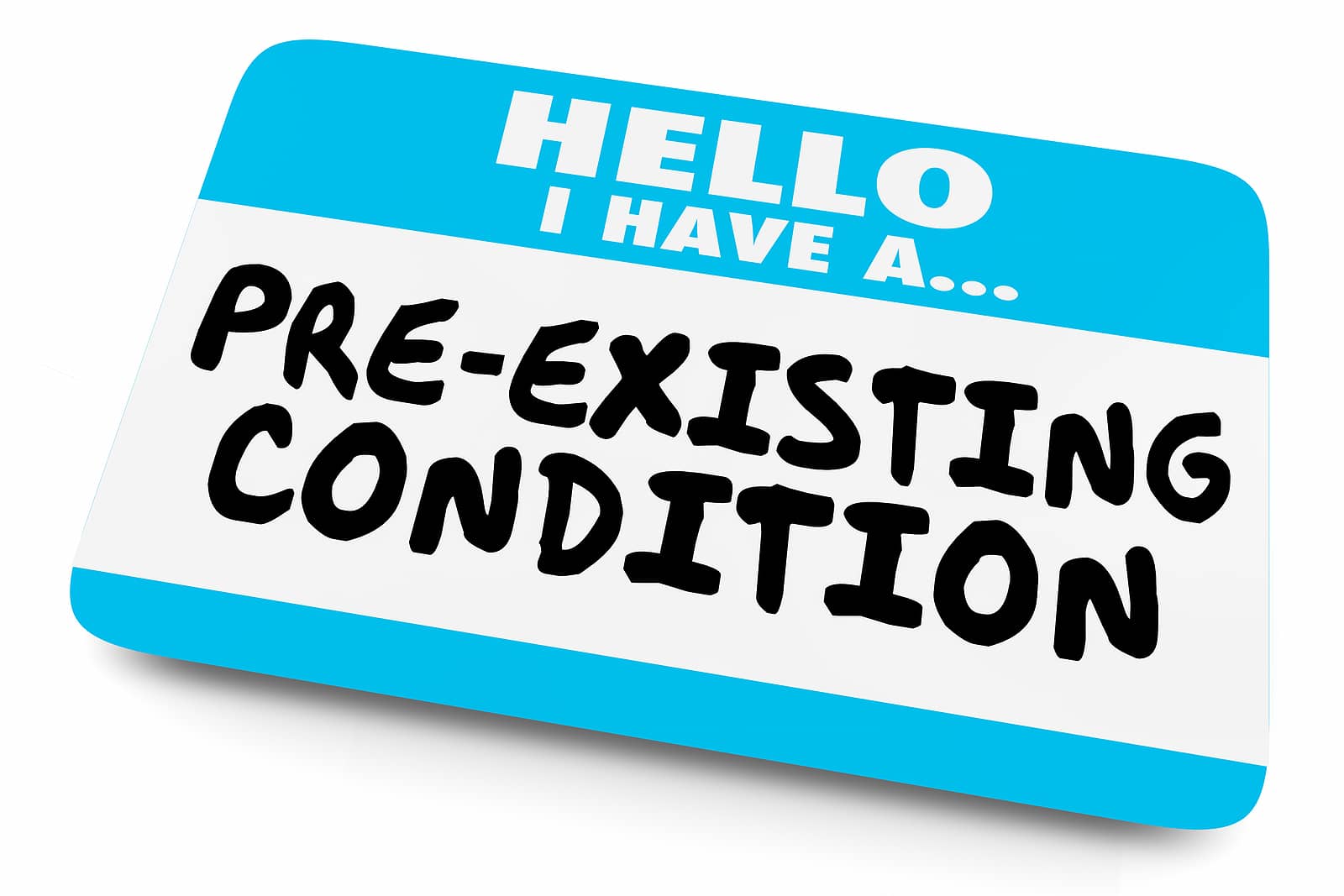 Pre-Existing conditions won't prevent you from getting Original Medicare, but they can impact Medigap eligibility. If you have Medicare or an Advantage plan, you have coverage for Medicare benefits, no matter your pre-existing conditions.
Here are the details on how Medicare and Medicare programs work with pre-existing conditions.
Does Original Medicare Cover Pre-Existing Health Conditions?
Your Medicare eligibility isn't affected by previous health conditions. Part A and Part B are available to anyone 65+ or those younger than 65 with a chronic disability.
Because of the Affordable Care Act, there are no extra costs for Medicare if you have a pre-existing condition. The ACA prevents Medicare from denying you because of previous health issues.
Pre-existing conditions are severe illnesses and chronic conditions. These include diabetes, asthma, cancer, epilepsy, heart disease, and more.
Does Medicare Have a Waiting Period for Pre-Existing Conditions?
Original Medicare does not have a waiting period for pre-existing conditions. However, Medigap plans can delay benefits for up to six months, and this period is known as the Medicare Supplement waiting period.
What is the Medigap Waiting Period?
The Medigap waiting period means your plan chooses not to cover its portion of payments relating to the previous health issues. After six months, the program will cover care relating to the pre-existing condition.
It's important to note that top Medigap plans will cover medical costs for new health issues during the waiting period. Also, you may not be subjected to a waiting period if you have creditable coverage. Talking with an agent can help you understand your eligibility.
Do Medicare Advantage plans Cover Pre-Existing Conditions?
Medicare Advantage plans do cover pre-existing health conditions. Those with previous health issues may want to consider Medicare Advantage Special Needs Plans.
These plans have benefits customized to meet the needs of people with specific conditions, diseases, or characteristics.
For example, some areas offer Special Needs Plans for those with:
Autoimmune disorders
Cancer
Chronic Mental Health
Stroke
Heart Disease
Lung Disorders
Diabetes
These plans may not be available in all zip codes. Working with an agent representing the top carriers in your area allows you to compare all your options in one conversation.
Can you Get Medicare Advantage with ESRD?
Medicare now allows those with End-Stage Renal Disease (ESRD) to enroll in a Medicare Advantage plan during the Annual Enrollment Period.
If there is a Special Needs Plan: ESRD, you should consider enrolling in that option since it's designed for people with that disease.
Beneficiaries new to Medicare should consider applying for Medigap while eligible for the Open Enrollment Period to avoid underwriting. Also, a comprehensive plan like Plan F or Plan G could save money and provide predictable healthcare expenses.
Do Medicare Supplement Plans Cover Pre-Existing Conditions?
Medigap plans can cover people with pre-existing conditions, but premiums tend to coincide with chronic health issues.
If you have a pre-existing condition before age 65, consider signing up for a Medigap plan when you become eligible for Medicare. You can enroll in a Medigap plan without underwriting during the Open Enrollment Period.
Avoiding underwriting means you're guaranteed Medigap insurance at the most affordable premium rates.
Medigap insurance companies can deny your coverage if you have previous health conditions. In many cases, your condition must be severe, chronic, or uncontrolled to be denied Medigap coverage.
Most of the time, if your non-serious condition is managed, you'll pay a higher premium.
Can I Change from a Medicare Advantage Plan to a Medigap Plan with Pre-Existing Conditions?
Yes, you can change from a Medicare Advantage Plan to a Medigap plan even if you have previous health issues. Depending on your eligibility, you may not need to go through underwriting, like if you qualify for a Special Enrollment Period.
For example, if you've had your Medicare Advantage Plan for 12 months or less and enrolled in that plan when you were first eligible for Part B, you're in the "trial right" period.
The trial right period means you qualify for a Medigap plan without underwriting; it's a guaranteed issue right. So, if you have pre-existing health issues, this is an excellent time to switch to Medigap.
Outside of a Special Enrollment Period and the Open Enrollment Period, it's likely that you'll have to apply for coverage and go through underwriting. An insurance agent can help you identify the company most likely to approve your application, saving you time.
How to Find a Medicare Supplement When You Have Pre-Existing Conditions
More than half of the population has previous health issues, so finding a Medicare policy to accommodate them is simple. With the help of one of our licensed Medicare agents, you can compare plans in your area over the phone.
Call us at the number above to get the coverage you need. Or fill out a rate form to see and compare your rates online.
Related Content