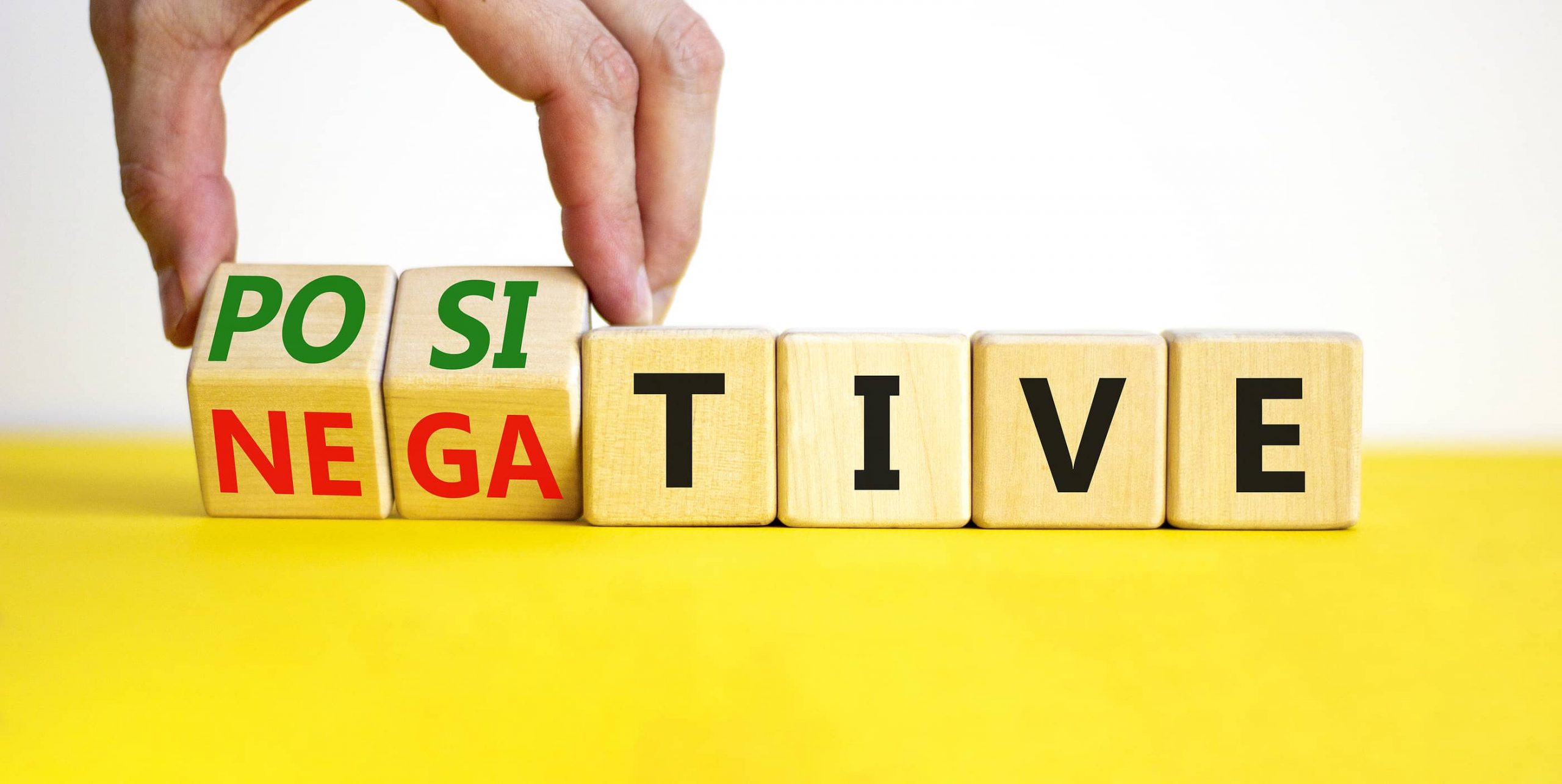 Medicare comes in different shapes and sizes to fit the needs of everyone. However, not all plans are the same. Some high higher premiums and more comprehensive coverage, while others allow for lower premiums and additional plan extras. I'm sure everyone has heard of the additional plan benefits of Medicare Part C Medicare Advantage plans. Below, we're going to discuss the negatives.
The disadvantage of a Medicare Advantage plan
Before we discuss the negatives, let's explain a Medicare Advantage plan and how it works. These Medicare Part C plans are another way to get your Medicare Part A and Part B benefits.
They combine the Original Medicare benefits into one program that's easy to use and are required to cap what you can spend on medical costs with an out-of-pocket maximum.
The top private insurance companies contracted with the Centers for Medicare & Medicaid Services are in charge or operating Part C plans for the Medicare program. The cost-sharing in Medicare Advantage plans will differ according to where you live and which plan you choose.
In addition to covering all Medicare Part A and Part B benefits, they can include Part D prescription drug coverage. Most Medicare Advantage plans provide additional benefits that Medicare doesn't. Now that we understand what a Medicare Advantage is let's jump into the negatives.
Restrictive networks
Most Medicare Advantage plans are network-based, meaning that healthcare providers and facilities must accept the plan for you to be covered.
Some Part C plans allow for out-of-network coverage, but there are some potential issues with those as well. Medicare Advantage plans are either HMO, PPO, or PFFS style plans.
Another point to note is that your doctors are not tied to the same annual contract you are. Thus they could drop out of the plan network during the year, leaving you to find a new doctor.
Different types of Medicare Advantage plans
Medicare Advantage plans costs and benefits can vary wildly depending on your location and plan. Next, we'll discuss the different Medicare Advantage plan options.
Health Maintenance Organization (HMO)
This Medicare Advantage plan (MA) style is the most common and most restrictive. HMO plans center around a primary care physician (PCP) that manages your healthcare. All medical decisions go through the PCP.
They must submit and approve referrals and authorizations for all health care services, including doctor visits with a specialist or medical procedures.
You only have coverage at in-network providers when you're on an HMO plan. Going out-of-network is only permitted for an emergency. Other than that, You're responsible for all costs out-of-network.
Health Maintenance Organization – Point of Service (HMO-POS)
This MA plan is an HMO option that provides coverage for select benefits out of the network. HMO-POS health insurance plans' out-of-network coverage isn't standardized and can differ from plan to plan. Refer to the plan materials to know which services can be used out of the network.
Preferred Provider Organization (PPO)
PPO health plans allow for coverage both in and out-of-network. You can expect to pay less when seeking covered services in the provider network. You'll have higher out-of-pocket costs when seeking medical care with out-of-network providers.
Many Medicare beneficiaries don't realize that sometimes you'll pay for the entire visit for out-of-network medical care, then have to submit the bill to the insurance company for reimbursement. The out-of-pocket limit for out-of-network services is substantially higher as well.
Private Fee For Service (PFFS)
PFFS Medicare Advantage plans work similarly to PPO plans. PFFS plans come in a few variations. With PFFS Medicare coverage, beneficiaries can visit any provider nationwide that takes Medicare.
Still, the provider must agree to the terms and conditions of the plan before they're seen. While this may not seem difficult, it must be done before every visit.
Your healthcare provider may accept the terms today and not for your next appointment. With the PFFS plan, it's possible you have to pay the total amount upfront and submit it to the insurance company for reimbursement. PFFS plans are the only Medicare Advantage option that allows you to enroll in both a MA and a stand-alone Part D plan.
Special Needs Plans (SNP)
Beneficiaries with special needs such as chronic health conditions, low-income individuals, or those living in an institutionalized setting have access to these SNP plans. The majority of these SNPs are HMO plans.
These medical insurance options provide benefits packages specially created to help beneficiaries with these special needs and will include prescription drug coverage.
High Out-of-Pocket Maximum
Earlier, we mentioned that Medicare Advantage plans are required to cap your medical costs, unlike Original Medicare, which has no limit on what you can spend.
And while some areas have plans with relatively low maximum out-of-pocket limits, other programs can have the cap set at more than $10,000 for out-of-pocket expenses.
Locked in
Medicare Advantage plans are locked in for a year for most beneficiaries. Changes can only be made during the annual enrollment period (AEP) or Medicare Advantage open enrollment period (MAOEP). Outside of these periods, most beneficiaries can't change their plans.
These are some exceptions called special enrollment periods (SEP). This can present an issue since these plans are network based. Your doctor could leave the plan network midyear, or you could have a new prescription added that your plan doesn't cover.
Neither of these scenarios will qualify beneficiaries with a SEP to change plans, meaning you'll have to deal with the changes until you get to the next enrollment period.
Referrals and authorizations
Medicare Advantage plans get paid by Medicare for each person they enroll, and these funds are used to handle your healthcare. This is why MA plans have a plan administrator to ensure funds are being used properly. However, this can cause a few headaches.
This plan administrator is usually not medical personnel, but all authorizations must be approved. With Medicare Advantage coverage options, your doctors will constantly send over authorization requests before they can perform the treatment. In addition, for HMO-style plans, which are the majority, you'll need a referral from your PCP for most specialists and treatments.
Medicare plan options
Now that we've covered all the bad stuff let's shift gears and discuss whether any of the above concerns are deal breakers and consider options. Remember that all coverage options have pros and cons, and the best plan for you may not be the same as your neighbor or friend.
Original Medicare
When you are on Original Medicare, your skilled nursing, inpatient hospital insurance, and outpatient medical insurance are provided by Medicare Part A and Part B.
Most beneficiaries will have Part A without a premium based on the Medicare taxes paid by a spouse or themselves. The Medicare Part B premium is paid monthly, usually as a Social Security deduction. Remember that Original Medicare doesn't include prescriptions. Medicare coverage for Medicare is obtained through a Part D prescription drug plan.
Medicare has no cap on out-of-pocket costs, and you're subject to deductibles, copays, coinsurance, and excess charges. Original Medicare doesn't require approvals, referrals, and having to stay in-network for coverage. However, since there isn't a cap on what you can pay, the out-of-pocket expenses can get out of hand.
Medicare Supplement insurance
Some beneficiaries will elect to enroll in Medicare Supplement (Medigap) Plans To help cover the costs left from Original Medicare. These insurance policies help offset the out-of-pocket costs of Medicare. Enrollees will pay a monthly premium for their Medigap policy and purchase a Medicare Part D plan for drug coverage.
Medigap plans supplement Original Medicare, so you don't have to deal with restrictive networks, referrals, or authorizations. If the healthcare provider takes Medicare, you can use them. The most significant benefit of a Medicare Supplement is the comprehensive coverage.
When enrolled in a Medicare Supplement insurance plan, there are very few out-of-pocket costs for most Plan letters. Medigap plans are also standardized, meaning the coverage is identical for every insurance company.
There are ten Medicare Supplement insurance policies to select from, ranging from Plan A to Plan F. However, most Medicare beneficiaries choose from Plan F, Plan G, or Plan N.
Costs of Medicare Advantage plans vs. Medicare Supplement policies
That answer isn't cut and dry—several factors factor into what you pay. Medicare Supplements are easier to gauge how much you'll pay for the year. Still, a Medicare Advantage may often be less if you don't go to the doctor.
On most Medicare Advantage plans, you have little to no premium versus a monthly premium of more than $100 plus a separate drug plan premium for Medigap plans.
One way to calculate this is to add your annual Medicare Supplement premium and prescription drug plan premium. Then compare that amount to your Medicare Advantage plans.
Doing this will compare a worst-case scenario on Medicare Advantage with Medicare Supplement. In some areas, such as Tampa, Florida, your Part C maximum out-of-pocket can be less than $2000, while most Medicare Supplements will exceed that on premium payments.
Gaps in Medicare Advantage plans
Since these Medicare Advantage plans are on the same coverage level as Original Medicare, there are some cost or coverage gaps. While most benefits have a fixed copay, some services will have a 20% cost share on most plans.
This includes items and services such as durable medical equipment (DME), chemotherapy, and medications administered in a physician's office. While you have a maximum cap on your plan, it can still be expensive. Many MA enrollees will elect to add a cancer or critical illness plan to help offset these costs.
Another concern about Medicare Advantage gaps is Inpatient Hospital copays. Some of these plans have per-day copays of over $300 for five or more days. These costs can be offset by a hospital indemnity plan that will pay you for each day you're in the hospital.
At the end of the day, your situation and needs should be the determining factor in the coverage you choose.
Medicare Advantage pros and cons
Medicare Advantage plans have many pros and a few cons.
Pros:
Limit medical costs
Additional benefits not provided by Medicare
Fixed copays for most benefits
Can include drug coverage
Low to no additional monthly premium
Cons:
Restrictive Networks
Out-of-pocket costs could be high
Can only make changes at certain times of the year
Endless referrals and authorizations
FAQs
Why Medicare Advantage plans are bad?
Medicare Advantage plans have more hoops to jump through for services and procedures to be covered. In addition, the plan administrator that approves the decision for referrals and authorizations are typically not a medical professional.
Can I drop my Medicare Advantage plan and go back to my Original Medicare?
Yes, but you can't at any time. You must have a valid enrollment period to drop or change Medicare Advantage coverage.
Is Medicare Advantage too good to be true?
No, They have low premiums due to being funded by the Medicare taxes you've already paid. There are plenty of benefits included with a Medicare Advantage plan. Some areas have more robust plans than others. Review with a licensed insurance agent to see if a MA plan suits your situation.
Do Medicare Advantage plans pay 100 %?
No! Medicare Advantage plans are on the same coverage level as Original Medicare. The program will have its own set of out-of-pocket costs.
What is the difference between Medicare Advantage plans and Original Medicare?
Original Medicare only covers items that are considered medically necessary. Medicare Advantage plans cover the same benefits as traditional Medicare. Still, they can offer additional benefits and prescription drug coverage in one program.
These plan extras can include the following:
Dental
Vision
Hearing
Over-the-counter allowance
How much does a Medicare Advantage plan cost?
In some areas, Medicare Advantage plans have no additional premium. The national average cost of a Medicare Part C plan is under $40.
Finding the right Medicare coverage for you
While there are a few different paths you can choose, there is no right or wrong direction. Everyone's needs are different. Let our licensed insurance brokers assist you with finding the option suited to your needs. We specialize in Medicare and can help at every turn.
Call us at the number above, or fill out our online request form. We're looking forward to making your Medicare experience simple and stress-free.
Related Content