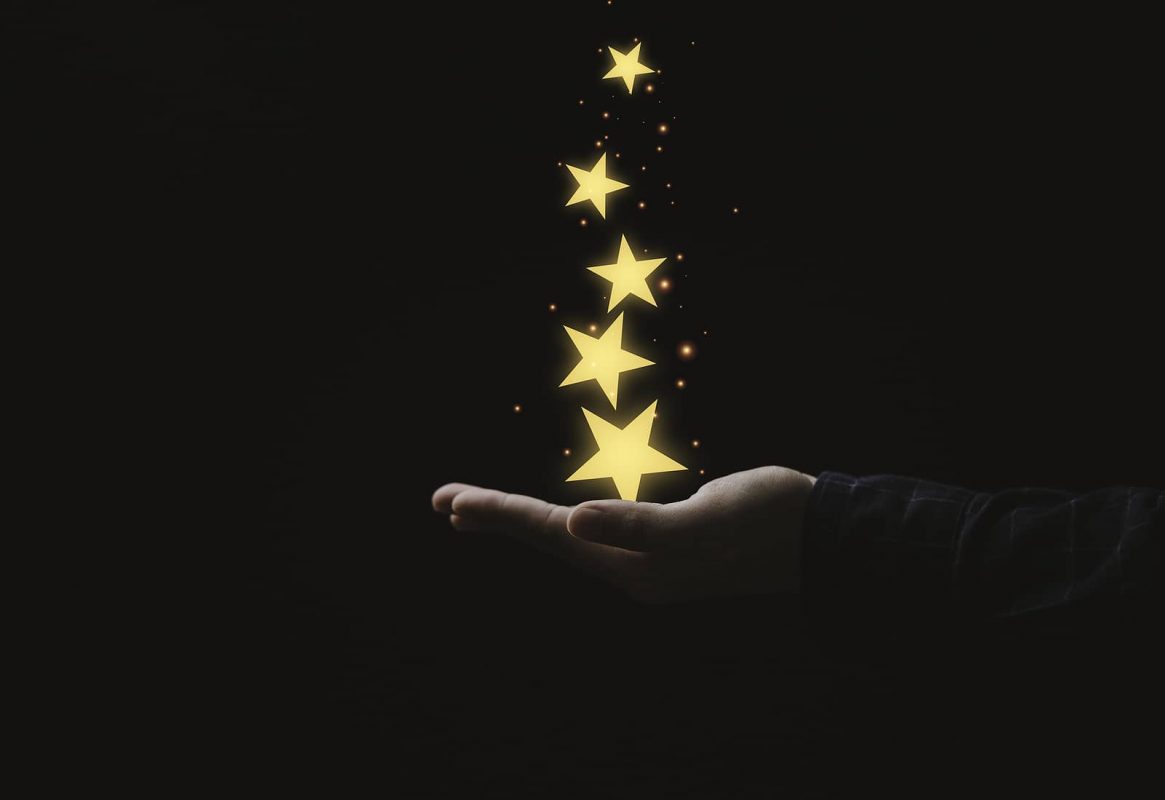 As 2024 quickly approaches, those eligible for Medicare need to know their options for health care coverage. With many plans available, deciding the best can take time and effort. This article will explore five-star Medicare Advantage plans for 2024. We will discuss the benefits, coverage, costs, and other essential factors when selecting a 5-Star plan. By the end of this post, you should have a better understanding of your options and be able to make an informed decision on which program is best for you.
5-Star Medicare Advantage plans
A 5-Star Medicare Advantage plan is a plan that has been rated five stars by the Centers for Medicare and Medicaid Services (CMS). This rating is for providing quality health care and customer service. The rating system is based on various factors, such as customer service, care coordination, preventive maintenance, and drug coverage.
These plans provide additional benefits not available with Original Medicare, such as vision and dental coverage, prescription drug coverage, and access to additional health and wellness programs.
Moreover, these plans often offer a network of lower-cost providers and services, meaning the cost of care is usually lower than with Original Medicare. Therefore, 5-Star Medicare Advantage plans provide a high-quality healthcare option for Medicare-eligible people looking for an all-in-one healthcare solution.
How does Medicare determine 5-Star ratings?
Medicare 5-Star ratings are determined through a comprehensive evaluation system based on data from surveys, health and safety inspections, quality of care, and staffing information. Ratings are assigned to facilities on a scale of 1 to 5, with 5 being the highest score.
To qualify for a 5-star rating, a facility must meet quality standards set by the Centers for Medicare and Medicaid Services and additional criteria based on the types of services provided. The Centers for Medicare & Medicaid Services surveys hospitals, nursing homes, and home health agencies on multiple quality and performance measures.
The results are used to calculate the star rating for each facility. Additionally, facility inspections may be conducted to ensure adherence to safety and health standards and other regulations. Medicare 5-Star ratings are updated semi-annually and provide a valuable tool for consumers to evaluate their options and make informed decisions.
What insurance companies offer 5-Star Medicare Advantage plans
While not every insurance company has a 5-star Part C plan, several companies provide health insurance coverage with the highest Medicare star ratings. Surprisingly, Some of the largest Medicare plan sponsors, Aetna and Wellcare (Centene), didn't receive a single 5-Star rating.
Insurance Companies with 5-Star rated plans include:
Alignment Health Plan
Baylor Scott & White Health Plan
Blue Cross & Blue Shield of Rhode Island
Blue Plus
BlueCross BlueShield of Tennessee
Care N' Care Insurance Company of North Carolina
CDPHP Medicare Advantage
Devoted Health
Essence Healthcare
Excellus Health Plan, Inc
HealthPartners
HealthSun Health Plans, Inc.
Independence Blue Cross
Independent Health
KelseyCare Advantage
Martin's Point Generations Advantage
MVP Health Care
Network Health Medicare Advantage Plans
Optimum HealthCare, Inc.
Peoples Health
Priority Health Medicare
Quartz Medicare Advantage
SelectHealth
Sharp Health Plan
SummaCare Medicare Advantage Plans
Tufts Health Plan
UPMC for Life
VIVA Medicare
What do 5-Star Medicare Advantage plans cover?
Five-star Medicare Advantage plans are an excellent option for individuals seeking to maximize their healthcare coverage. These plans provide extensive coverage and benefits beyond those of Original Medicare.
Five-Star plans typically cover additional services not covered by Original Medicare, such as vision, hearing, and dental care and prescription drugs. In addition, these plans offer coverage for emergency and urgent care, hospitalization, and home health services.
They may also include coverage for preventative care, wellness visits, and other services to help keep you healthy. Five-Star plans also offer additional benefits such as health education programs and access to nationwide networks of providers. With all these benefits, Five-Star Medicare Advantage plans are an excellent choice for those seeking comprehensive coverage.
Cost and additional benefits of 5-Star plans
Five-star plans are an excellent option for those seeking healthcare coverage. These plans offer a higher level of coverage than traditional plans, with more comprehensive benefits, such as lower co-pays, more generous coverage, and more options for care. The cost of these plans can vary, depending on the provider.
However, the additional benefits of five-star plans often make them a more attractive option. These benefits include access to specialized care and services, such as preventive care and access to specialists, as well as potential savings on prescription drugs.
Many five-star plans offer additional perks, such as free or discounted gym memberships, over-the-counter allowances, and other services. Five-star plans can be an excellent choice for those looking for a higher level of coverage.
5-Star Special Enrollment Period
The 5-Star Special Enrollment Period (SEP) is when individuals can enroll in a 5-Star Medicare Advantage plan. During this period, individuals may also switch their existing Medicare Advantage or Part D plan without waiting for the standard Annual Enrollment Period.
The 5-Star SEP is available to individuals living in an area with a 5-star rated plan. The 5-Star SEP allows individuals to change to a 5-Star plan once a year between December 8 and November 30.
How popular are 5-Star Medicare Advantage plans
Medicare Advantage plans with 5-star ratings have seen strong popularity in the areas where they are offered. This year, 22% of policyholders have enrolled in a 5-star Medicare Advantage plan with prescription drug coverage, compared to the 11% of overall Medicare Advantage contracts rated at 5 stars.
What states have 5-star Medicare Advantage plans?
Several states have available Medicare Advantage plans with a 5-Star rating. However, since programs are area specific, you may live in a state that has the 5-Star plan. Still, you may not be available as it could be in another county. Below is a list of all the states and US territories with a 5-Star Medicare Advantage plan.
FAQs
How many 5-star Medicare Advantage plans are there?
The number of available 5-Star plans decreased to 57 in 2024. This is a reduction of 17 throughout the US. The Centers for Medicare & Medicaid Services changed its methodology for its star ratings. They removed the COVID-19 guardrail or disaster provision that allowed plans 4-Star or above to maintain their rating.
What does a 5-star plan mean in Medicare?
A 5-star plan indicates that a program has earned high ratings in quality and performance. Areas reviewed include customer service, coordination of care, prevention, health promotion, and the overall health of its members. A 5-star plan is the highest quality plan available in Medicare. It provides a comprehensive package of benefits and services to meet the needs of its members.
What is the total monthly premium for a Medicare Advantage plan rated 5 stars and has a $0 deductible?
The majority of 5-star plans have a $0 premium. Product offerings and benefits may vary depending on plan availability for where you live and your health insurance plan.
Are All 5-Star Medicare Advantage plans HMOs?
While most 5-Star Medicare Advantage plans are HMOs, they're not exclusively HMO plans. They can be Special Needs Plans (SNPs), Preferred Provider Organizations (PPOs), Private-Fee-For-Service (PFFS), or HMO-POS plans.
Get help finding a 5-Star Medicare Advantage plan in your area
A Medicare Advantage health plan with a 5-Star quality rating is an excellent choice for your healthcare. Our licensed agents specialize in helping Medicare beneficiaries understand and enroll in plan options that enhance their Medicare coverage.
Give us a call or fill out our online request form to find Medicare Advantage plans in your area. We're looking forward to making Medicare easy and painless.