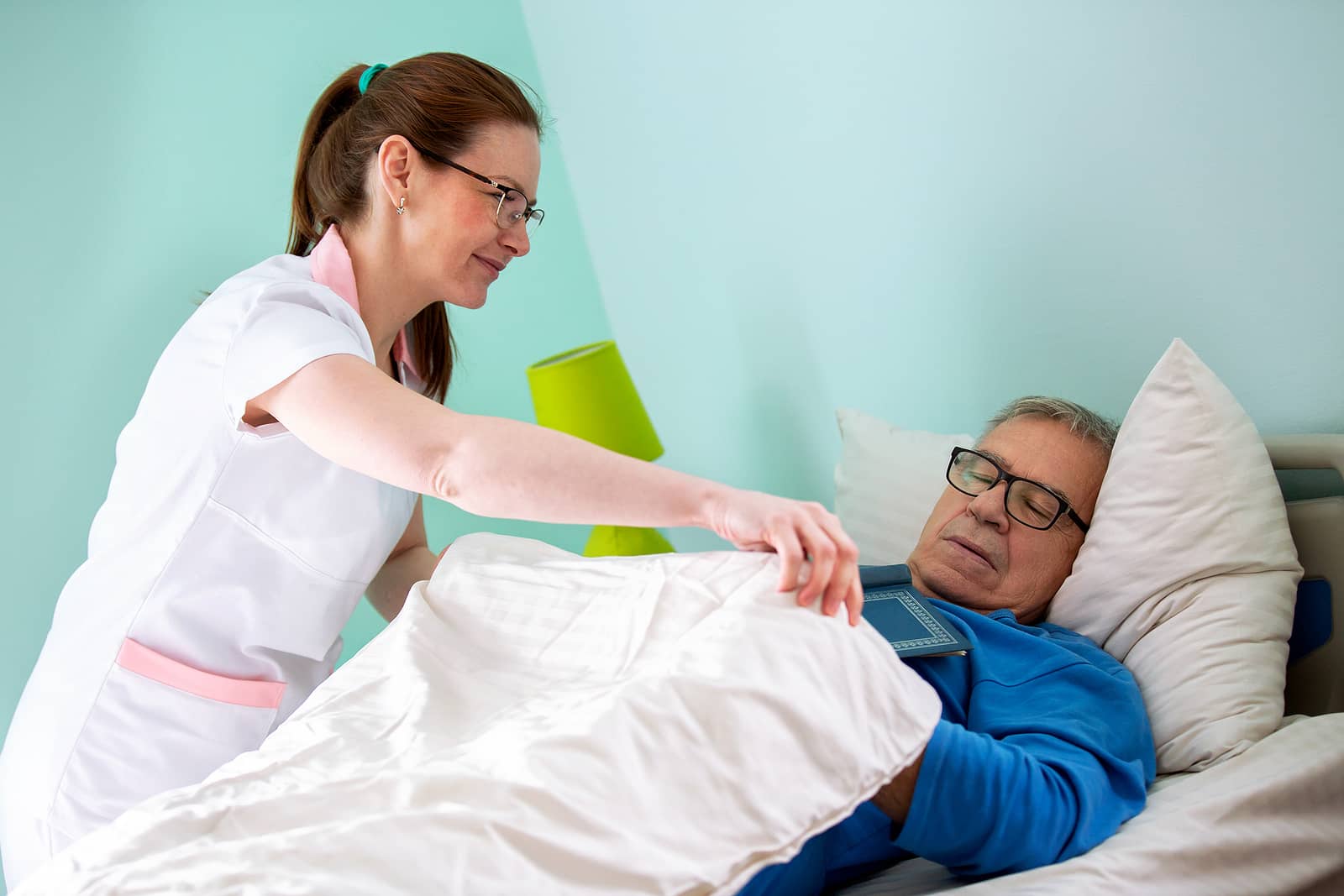 The Medicare program provides fantastic coverage options for Medicare beneficiaries. However, many are surprised when they discover that it doesn't cover everything. Below we'll review five items or services that Medicare doesn't cover. As we go through, we'll explain how you can secure coverage for items and services not included by Medicare.
5 Services Not Covered By Medicare
As mentioned above, Medicare doesn't cover everything. Original Medicare only covers items and services that are considered medically necessary.
For example, Medicare Part A covers Inpatient hospital stays, hospital services, and skilled nursing facilities but not nursing home custodial services.
Likewise, Medicare Part B covers outpatient medical services, healthcare provider visits, and durable medical equipment but not dental, vision, or hearing coverage.
Medicare excludes more than five items and services, but today we'll discuss the five most significant.
#1 Routine Dental Coverage
Medicare covers dental services considered medically necessary. However, that doesn't include much. Original Medicare coverage excludes routine dental care.
Services that maintain oral health, such as cleanings, X-rays, and extractions, aren't covered. Coverage for routine dental, including dentures and, in some cases, dental implants, can be obtained through a Medicare Advantage plan or stand-alone dental health insurance.
There are many benefits to routine dental care and checkup, including early detection of medical conditions. Still, Medicare doesn't consider it medically necessary.
#2 Routine Vision Coverage
While Medicare will cover services performed by an Ophthalmologist for medical conditions such as glaucoma and cataract surgery, coverage for eye exams, contact lenses, and eyeglasses is generally not covered.
There are a few exceptions. Suppose you're seeking coverage for routine vision services. In that case, you'll need a vision program or Medicare Advantage plan that offers a vision benefit.
#3 Custodial Care Services
Medicare coverage includes medical services in long-term care facilities, assisted living facilities, nursing homes, home care, and hospice care.
However, Medicare doesn't have coverage for personal and custodial care isn't covered by Medicare. Personal and custodial care includes activities of daily living such as personal hygiene, bathroom needs, and feeding.
Additional items related to these facilities and care types that aren't covered include homemaker services, room, and boarding costs.
#4 Routine Hearing Coverage
Hearing coverage isn't medically necessary but dramatically impacts the quality of life for Medicare beneficiaries. As with vision coverage, if it's for a medical condition and medically necessary, Medicare benefits may cover hearing services.
However, this is the exception, not the standard practice. Original Medicare doesn't provide hearing aids and exam coverage, but many Medicare Advantage plans offer hearing benefits.
#5 Alternative Medicine
Recently Medicare has begun to cover acupuncture as an approved treatment for lower back pain. But other forms of alternative medicine are not covered. Alternative medicine includes experimental treatments and chiropractic services, except for subluxation of the spine.
Additional items and services not covered by Medicare
While Medicare health services exclude the items and benefits listed above, other notable exclusions include certain preventive services like routine foot care or cosmetic surgery.
Medicare Advantage plans

may cover excluded services

Some of the excluded benefits may have some coverage offered by specific Medicare health plans. Medicare Part C combines Medicare benefits into one program called Medicare Advantage. These insurance plans must cover all items and services afforded by Medicare Part A and Part B.

Still, they can include additional plan extras not covered by Medicare. These plan extras can help cover some of the Medicare-excluded items listed above. Medicare Advantage plans cover not only medical care, but most include prescription drug coverage.
Additional items and services not included by Medicare Coverage
We listed the top five items and services not covered by Medicare. However, this doesn't mean that there aren't others. Some additional services that Medicare doesn't cover are included below.
Hyperbaric oxygen treatment
Generally, Medicare won't cover hyperbaric oxygen treatment, but some exceptions exist. At an increased atmospheric pressure, hyperbaric oxygen therapy chambers provide an environment where lung oxygenation is significantly augmented above normal air pressure.
This enhanced oxygenation capacity can be harnessed to combat pathogenic microorganisms and facilitate the release of growth factors and stem cells, promoting healing.
The body's tissues must be properly supplied with oxygen to function properly. When an injury occurs, an even larger amount of oxygen is necessary for the tissue to heal. Through hyperbaric oxygen therapy, an individual's bloodstream can carry more oxygen. As these treatments continue, the elevated oxygen levels temporarily restore the tissue to normal oxygen levels, even after the therapy.
Medicare Part B may provide coverage for hyperbaric oxygen therapy if administered in a chamber. The patient must be affected by the following conditions:
Actinomycosis
Acute Carbon Monoxide Intoxication
Acute Peripheral Arterial Insufficiency
Acute Traumatic Peripheral Ischemia
Chronic Refractory Osteomyelitis
Cyanide Poisoning
Decompression Illness
Diabetic Wounds of the Lower Extremities in Type 1 or Type 2 Diabetes Patients
Gas Embolism
Gas Gangrene
Osteoradionecrosis
Preparation and Preservation of Compromised Skin Grafts
Progressive Necrotizing Infections
Soft Tissue Radionecrosis
Massage therapy
Massage therapy is a manual manipulation technique of body tissues such as muscles, tendons, and ligaments. A massage therapist will use their hands, fingers, elbows, forearms, and feet and can also employ oils, lotions, and hot stones in their procedures.
This practice enables the individual to experience a sense of relaxation, resulting in reduced stress and anxiety, relaxed muscles, injury recovery, alleviation of muscle pain, and temporary respite from physical ailments.
Cosmetic surgery
Cosmetic surgery is an area of medicine dedicated to improving physical appearance by means of surgical and medical methods. It can be applied to any head, neck, and body region. Since the treated areas are usually functional but do not have an attractive aspect, cosmetic surgery is an elective procedure.
Concierge care
Concierge medicine provides members with tailored, accessible care and convenience. This type of healthcare also goes by concierge care, boutique medicine, retainer-based medicine, platinum practice, and direct primary care.
When you join, you pay a flat monthly fee for unlimited office and telehealth visits, direct access to your doctor without extra fees, and your doctor's direct phone line for medical questions. Furthermore, if you experience a major health issue, your doctor will help coordinate specialist referrals or hospital care.
Through concierge medicine, you are free from insurance and corporate health system interference, allowing you to enjoy the direct relationship between doctor and patient.
FAQs
Does Medicare cover Botox?
Medicare covers botox for conditions like migraines, and the FDA has approved Botox injections for specific health conditions. There isn't any coverage for Botox for cosmetic services.
Will Medicare pay for eyeglasses after cataract surgery?
Medicare Part B covers cataract surgery and will provide one pair of corrective lenses and a standard frame after surgery to repair cataracts. Medicare will only cover eyeglasses for cataracts from Medicare-approved suppliers.
Will Medicare cover my podiatrist?
Medicare will cover podiatry services considered medically necessary. However, Medicare does exclude some preventive services for podiatry.
Does Medicare cover dental implants?
Medicare doesn't include dental work. However, some Medicare Advantage plans will include dental coverage. Most Medicare Advantage plans won't pay for dental implants. However, in some areas, a few insurance companies, such as Aetna, have Part C programs that include implant coverage.
Can I get hearing aids through Medicare?
Medicare doesn't cover hearing aids, batteries, or hearing exams. You can receive hearing benefits through many Medicare Advantage plans.
Medicare Part C plans can provide coverage for hearing exams and an annual allowance to purchase hearing aids. You can even use the Medicare Advantage plan's over-the-counter benefits to buy batteries for your hearing aids.
Getting Coverage for Items and Services Not Covered by Medicare
Indeed, Medicare doesn't include everything. However, you can find coverage for many excluded items through a Medicare Advantage plan. We can help review the programs available in your area, check your medications and doctors to ensure the programs fit your needs, and help with enrollment. For help, simply fill out our online request form or call us.
Related Content