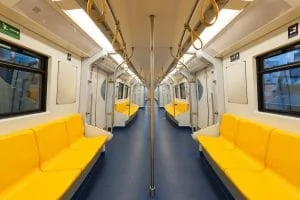 With older age comes less mobility and in some cases, physical disability. It can become more difficult for seniors to travel to and from home without the risk of serious injury, especially when they rely on driving as a means of transportation. Fortunately, there are numerous ways for seniors to travel around town without having to rely on a car. This makes it easier than ever for seniors to visit the doctor's office, the supermarket, the library, or a family member's home without worrying about how they're going to get there. The inability to drive should be no reason for seniors to be stuck at home. The following transportation services offer safe, affordable options for the elderly to continue life as normal when they can no longer drive.
Types of Available Transportation Services
Understanding and utilizing available transportation services can pose a challenge considering the multitude of options. Services can fall under one of four distinct categories, making it easier for seniors to find what works best for them.
Public transportation services

offer low-cost options to all residents of a local community. Riders travel by buses or trains that operate on a fixed schedule and travel a fixed route.

Private transportation services

are operated by private companies that offer pay-per-ride services from paid drivers.

Volunteer transportation services

are free-to-inexpensive rides offered exclusively to the elderly and disabled.

Paratransit transportation services

offer additional accommodation for those who cannot travel on regular public transportation.
Public Transportation
Public transportation is best for seniors in good health who decide they no longer feel comfortable driving. It is affordable and can promote a sense of social independence in seniors, as they can comfortably travel without assistance or a personal driver. Public transportation includes bus and rail systems with fixed routes, designated stops, and daily schedules. Riders are required to pay a low fee, usually less than $4, when they ride.
Seniors who rely on walkers or wheelchairs can use most public transit systems, as every public bus is required by law to have a wheelchair lift and designated seating. Similarly, all public trains are required to have at least one wheelchair-accessible railcar. It's important that seniors who use wheelchairs research beforehand which stops and stations have elevators. Those with limited mobility should also consider possible limitations of public transit – including the walk to and from the stop/station, flights of stairs, and crowds during rush hour.
Paratransit
Public transit companies are required by law to provide complementary services to the elderly and disabled. This service, called Paratransit, is for those who need additional accommodation in their travels, so the service utilizes wheelchair accessible vans instead of buses and trains. Rides can cost up to twice the price of a standard public transport ticket. Paratransit operates similar to regular service in that it travels through similar routes, works on a fixed schedule, and requires riders to meet the driver at a designated "bus stop."
The Americans with Disabilities Act (ADA) imposed the requirement of paratransit services across all states and cities with public transportation. Those interested in using the service must first apply and be found eligible. Age or disability alone are not qualifying factors, so applicants must demonstrate an inability to travel by bus or train without assistance due to a mental or physical impairment. Region-specific applications can be found online and information on eligibility requirements can be found here.
Private Transportation
Private transportation services are offered by private companies who hire drivers to pick up and drop off passengers at their desired destination. Taxis can be hailed directly from the street and can be requested via phone. Ride-hailing companies such as Uber and Lyft provide transportation by car that can be booked and paid for via websites or mobile apps. In an effort to expand accessibility efforts, riders in some regions can request assistance with wheelchairs and/or assistance getting in and out of the vehicle. Assisted living facilities also offer private transportation for seniors to travel within their communities.
Medical Services
Medicaid programs offer non-emergency medical transportation services (NEMT) that cover the cost of travel to and from medical appointments. This is exclusively for healthcare needs and requires riders to schedule appointments in advance. Eligibility requirements vary state to state, but eligible riders generally demonstrate a need for coverage based on low-income, an inability to drive, and/or a physical impairment. Typically, private vehicles and wheelchair-accessible vans are provided by local businesses, but a growing number of Medicaid programs are beginning to cover Uber and Lyft rides. Seniors with private insurance who are interested in this type of service should contact their provider for information on similar services and coverage.
Volunteer and Non-Profit Transportation
Seniors can often find transportation services from local volunteer driver programs. As the name implies, these programs are not mandated by the state and are instead generous acts of service offered by individuals, local businesses, churches, and non-profit organizations. Rides are generally free or inexpensive, running between $0 to $10. Any charges are considered donations to help cover the costs of gas or necessary car repairs. Most volunteer rides need to be scheduled in advance, so they typically do not offer emergency transportation services. Volunteer transport programs are independent and region-based, so seniors will need to contact their local program for specific information on how to sign up, how to schedule rides, and what charges, if any, may apply. Find a volunteer driver program in your state here.
The Independent Transportation Network of America (ITNAmerica) is a nonprofit transportation service network for seniors and the visually-impaired. With trusted transportation partners all across the country, ITNAmerica provides rides for seniors above 60. The network charges an annual membership fee between $50 to $80 depending on the number of riders. Drivers provide assistance with bags and medical equipment as well as assistance for seniors who may have difficulty getting in and out of the vehicle. Riders are also given the option to schedule rides in advance or share rides with other seniors in their area. ITNAmerica has additionally created Rides in Sight, a nationwide database that can find transportation services for those with specific needs such as a wheelchair accessible vehicle or out-of-state travel.