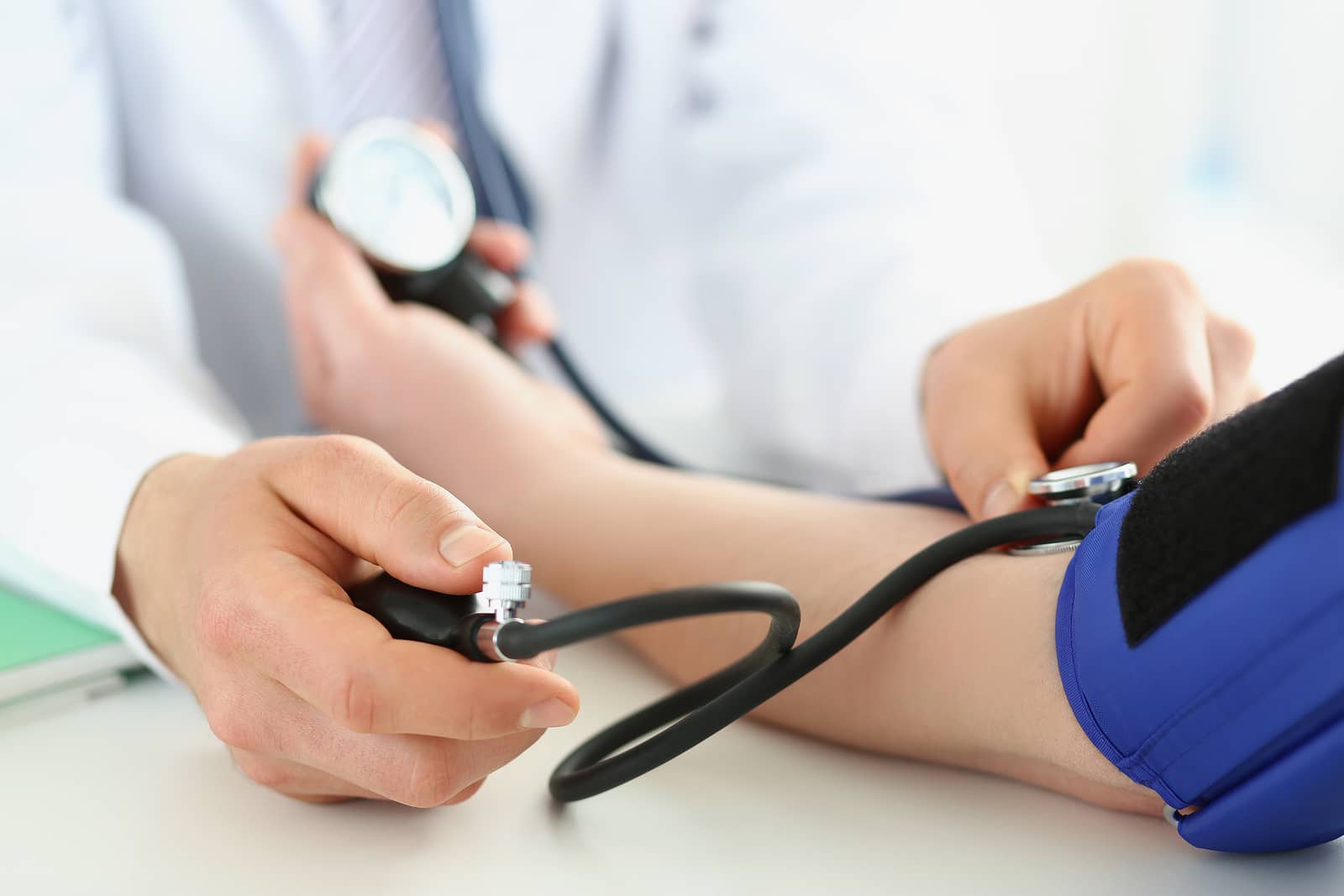 Preventive services and screenings are essential with Medicare because it helps your primary care doctor better understand potential risk factors. Since these services encourage Medicare beneficiaries to manage health care better, there is no cost for this visit.
Although, a healthcare provider may choose to run additional tests that have either a cost-sharing with Medicare or no Medicare coverage.
The content below will discuss everything you need about Medicare coverage for preventive services and screenings. Also, we can do an in-depth analysis of specific services you can expect and those you may pay for out-of-pocket.
Does Medicare Pay for Preventative Services?
Original Medicare, specifically Medicare Part B, will cover most screening tests. Preventive visits happen during your first year, "Welcome to Medicare," or during the "Annual Wellness Visit."
You can expect your doctor to review your Body Mass Index (BMI) and family history and discuss high-risk factors. A physical exam isn't considered screening and doesn't have coverage.
If diagnostic tests are necessary, your doctor will give you a referral to see a specialist or for lab work. A deductible, coinsurance, or copayment may occur when you receive diagnostic care or further testing. Part A will cover inpatient services, and Part B will cover outpatient visits.
What screenings are considered preventive?
Screenings that are preventive care services include tests a doctor performs to check your health status to prevent or detect diseases before they become a significant problem. Preventive care includes cancer screenings, shots, counseling services, and BMI.
After asking questions and reviewing your information, your doctor will determine the tests that should take place. For example, if you tell your doctor you use nicotine, they'll likely suggest cessation counseling. Or, if you're obese, your doctor may recommend testing for high cholesterol or high blood pressure.
Is there a Medicare preventive care screening service checklist?
The Centers for Medicare Services made a preventive care checklist to help beneficiaries stay updated with screening appointments. Although doing every screening annually is unnecessary, some tests won't apply to you.
Your doctor can provide you with a written plan of the screenings and services you may need that are beneficial for you. This checklist can help you understand which tests you need now, which tests you need in the future, and which tests you may never need.
What is on the Medicare preventive service checklist?
The Medicare Preventive Service checklist includes many different things, some of which you may qualify for now or in the future. If you think you are eligible for a test, talk to your doctor about your eligibility.
Medicare covers many necessary preventive services at no cost, including:
Abdominal aortic aneurysm screening
Alcohol misuse screening and counseling
Behavioral therapy
Cardiovascular disease screenings
Cervical cancer screenings
Colorectal cancer screenings

Multi-target stool DNA testing
Screening barium enemas
Fecal occult blood test screening
Flexible sigmoidoscopies

Diabetes screening
Diabetes self-management training
Glaucoma screening
Hepatitis B Virus (HBV) infection screening
Hepatitis C screening tests
HIV screening
Lung cancer screening
Medical Nutrition Therapy Services
Obesity screening and counseling
Prostate cancer screening
Sexually transmitted infections screening and counseling
Shots:

COVID-19 vaccines
Flu shot
Glaucoma shots
Hepatitis B shots
Pneumococcal shots

Tobacco use cessation counseling
Vaginal cancer screening
"Welcome to Medicare" preventive visit
Yearly "Annual Wellness Visit"
What do preventive services include?
Above is a general list of the preventive services Medicare can cover. Some services have eligibility requirements, and other screenings, such as Body Mass Index measurements, are standard for everyone.
Abdominal aortic aneurysm screening
Those at risk are eligible for a one-time abdominal aortic aneurysm ultrasound. You'll need a referral from your doctor.
Alcohol misuse screening and counseling
Your doctor will do an annual alcohol misuse screening during your appointment. If the doctor determines you're misusing alcohol, you qualify for up to four brief counseling sessions each year. You don't need to show signs or symptoms to be eligible for screening.
Behavioral therapy
Body Mass Index (BMI) screenings and behavioral therapy counseling can help you lose weight when you're obese. To qualify as obese, you need a BMI of 30 or more.
Bone density or bone mass measurements
If you're at risk for osteoporosis or broken bones, you can get tests like this once every 24 months. Although, you may qualify for more frequent screenings if your doctor prescribes them.
Cardiovascular disease screenings
You'll have a yearly cardiovascular disease risk reduction visit with your Primary Care Provider. Then every five years, your doctor can request blood work to test your cholesterol, lipid, and triglyceride levels.
Cervical cancer screenings
A pelvic exam and a Pap test can check for cervical and vaginal cancer every 24 months or every 12 months for high-risk women.
Colorectal cancer screenings:
Several types of colorectal cancer screenings are available for those over age 50. Some of these tests do have cost sharing.
Multi-target stool DNA testing
Medicare beneficiaries between the ages of 50-85 may be eligible for an at-home multi-target stool DNA test once every three years. There may be conditions necessary for you to qualify for this test. Talk to your doctor about your eligibility.
Screening barium enemas
For those over age 50 and considered high-risk, a barium enema is covered once every 24 months.
Colonoscopy screening
Those that are high risk may qualify for a colonoscopy every 24 months.
Fecal occult blood test screening
For those over age 50, the fecal occult blood test can occur every 12 months.
Flexible sigmoidoscopies
Those over age 50 and considered high risk will qualify for a flexible sigmoidoscopy once every 48 months.
Depression screening
A depression screening is standard and occurs once per year when you visit the primary healthcare provider.
Diabetes screening
Those that have specific risk factors will receive testing for diabetes.
Diabetes self-management training
Eligible beneficiaries can get up to 10 hours during the first year of training. After the first year, Medicare covers up to two hours of extra training each following year.
Glaucoma screening
High-risk people are eligible for glaucoma screening once every 12 months. A licensed eye doctor must perform or supervise the service.
Hepatitis B Virus (HBV) infection screening
Medicare covers HBV infection screenings if you're high-risk or pregnant.
Hepatitis C screening tests
Your Primary Care Provider will order this test if you were born between 1945 and 1965, had a blood transfusion before 1992, or were considered high risk due to using federally prohibited injectable substances.
Also, if Medicare considers you high-risk, you may qualify for annual screenings.
HIV screening
High-risk individuals can receive an HIV screening once every 12 months.
Lung cancer screening
Your doctor may do an annual screening and Low-Dose Computed Tomography (LDCT, or Low-Dose CT) chest scan. There may be conditions to meet to qualify for this screening. Talk to your doctor about your eligibility.
Mammogram screening
A mammogram screening takes place every 12 months for women over the age of 40. The screening checks for breast cancer. If you're high risk, a breast examination may occur once every 24 months for all women or once every 12 months.
Medical Nutrition Therapy services
Those with diabetes, chronic renal disease, or kidney transplants in the last three years may qualify for Medical Nutrition Therapy. You're eligible for three hours of therapy for your first year and two hours every year after that. Also, you'll need a referral to see a registered dietician or another qualified specialist.
Obesity screening and counseling
Those with a BMI of 30 or higher can qualify for obesity screenings and behavioral counseling to assist with weight loss by focusing on exercise and diet. This service must occur in a primary care setting or with another qualified practitioner in the doctor's office for Medicare to cover.
Prostate cancer screening
For all men over 50, a digital rectal exam and Prostate Specific Antigen (PSA) test occur every 12 months. The Part B deductible and coinsurance apply to this test. However, the PSA has no cost to you as long as the doctor accepts the Medicare assignment.
Sexually transmitted infections screening and counseling
Those with an increased risk for chlamydia, gonorrhea, syphilis, or Hepatitis B can receive sexually transmitted infection screenings every 12 months.
Shots
Medicare covers most vaccines and shots that are medically necessary. Generally, a shot given to you at the doctor's office will have coverage through Medicare Part B. However, some shots may have coverage through a Part D prescription drug plan, so be sure to enroll in coverage as soon as you're eligible.
COVID-19 vaccines
Medicare will cover the COVID-19 vaccines and booster shots. If you got the COVID-19 vaccine, you could get a booster shot at least five months after you complete your second dose. Unless you got the Johnson and Johnson COVID-19 vaccine, you could get a booster shot at least two months after your first shot.
Flu shot
The flu shot is at no cost to you. It's available once per flu season when administered by your primary care provider.
Hepatitis B shots
The Hepatitis B shot is available to Medicare beneficiaries that are medium or high-risk.
Pneumococcal shots
The pneumococcal shot is at no cost to you. It's a vaccine that helps prevent diseases such as pneumonia.
Tobacco use cessation counseling
For those that use tobacco, you'll qualify for two smoking cessation counseling attempts annually. Each counseling session includes four face-to-face sessions with your healthcare provider, for a total of eight sessions.
"Welcome to Medicare" preventive visit
Within the first 12 months of enrolling in Part B, you're eligible for a one-time Welcome to Medicare preventive visit.
Yearly "Annual Wellness Visit"
You'll meet with your doctor annually to discuss your current health, risk factors, and course of action for any necessary treatments. Talk to your doctor to schedule your appointment.
FAQs
What services are not considered preventive?
If your service treats or manages an existing condition, it's not a preventive service. These services can include lab tests, ongoing care, and physical exams. Your doctor or Medicare.gov can tell you about medical coverage for services you need, preventive or not.
What is the difference between preventive and diagnostic?
Preventive testing and counseling prevent health issues that can arise based on health risk factors. Whereas diagnostic testing confirms significant health issues and determines the best treatment route. Treatment isn't considered preventive either since it's an already discovered illness.
Do the Centers for Medicare require preventive visits?
No, Medicare doesn't require you to participate in a preventive visit. However, the visit is at no cost and can help you determine any high-risk factors.
Do Medicare Advantage plans cover preventive services?
Yes, Medicare Advantage plans cover preventive services just like Original Medicare. In some cases, Part C plans cover more than traditional Medicare by providing benefits such as gym memberships or grocery benefits.
For more information on your policy, look at your summary of benefits. Each policy is different, and plans change yearly during the Annual Enrollment Period.
Are any oral Covid-19 treatments covered as preventive services?
At this time, all new oral medications to treat Covid-19 are considered experimental. Since they don't have FDA approval, they aren't covered by Medicare. The closest oral covid treatment is Paxlovid. It's expected to be commercialized by mid-2023.
How Medigap Can Help After The Preventive Visit
Preventive visits are an excellent way to stay on top of your health care. Adding a Medicare Supplement plan will give you peace of mind by providing you with a cushion of financial support regarding your medical needs. Medigap medical insurance can cover the deductibles and coinsurances of Medicare, giving you predictable costs.
To find the best Medigap insurance nearby, call us today. Our licensed insurance agents can help you discover the best health insurance for Medicare beneficiaries.
Or you can fill out an online rate comparison form to get in touch with the best Medigap plan options available in your area.