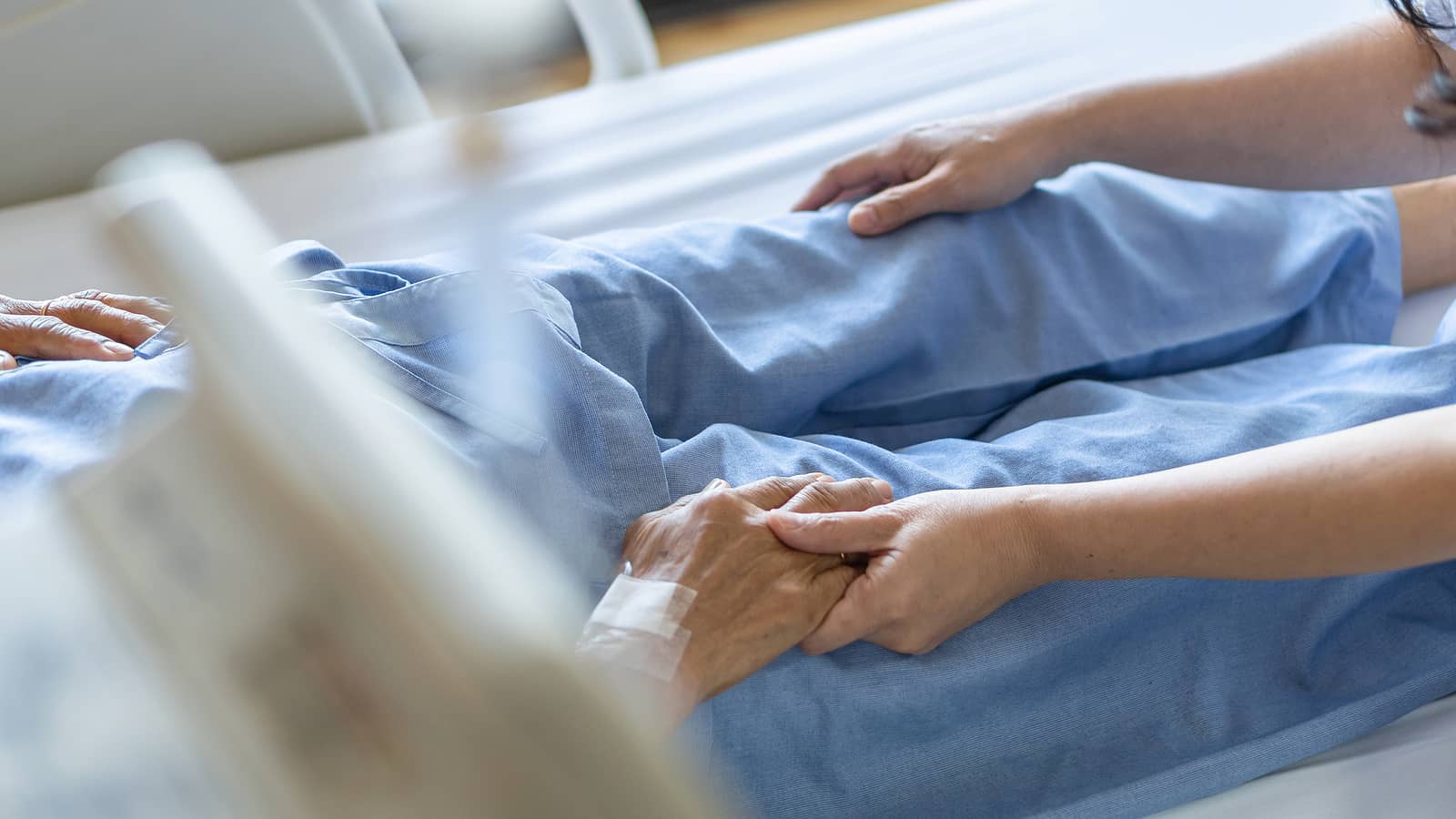 Hospice care isn't something people like thinking about, but the focus of hospice is a patient's quality of life at the end of life. Medicare hospice includes a core team that provides terminally ill patients medical, psychological, and spiritual support. Below we'll discuss everything you need about Medicare and hospice benefits.
Medicare-approved hospice services
The hospice team will work with you to create a care plan tailored to your terminal illness and related conditions.
Services may include any or all of these:
Physician services
Short-term respite care
Short-term inpatient care
Social worker services
Grief counseling for you and your family
Hospice aide and homemaker services
Prescription drugs for symptom control and pain relief
Medicare-approved hospice providers must offer four levels of care
Medicare-approved hospice providers offer four levels of care.
These include the following:
Hospice care at home: routine visits from the hospice care team
Continuous hospice care: 24/7 Hospice care to handle symptoms and keep you from needing hospitalizations
Inpatient hospice care: hospice provides care in a hospice care facility until the patient can return home.
Respite care: care in an inpatient facility to give the primary caregivers a break. This helps keep caretakers from burning out and allows them to provide more efficient care.
Your Medicare hospice team
Hospice care usually takes place in the home so the patient can live out the rest of his or her life around family and loved ones. When care in the house is impossible, hospice administers inpatient care at a Medicare-approved hospice facility, hospital, or skilled nursing center.
The Medicare hospice team can include nurses, doctors, volunteers, home healthcare aides, and counselors. It must be a Medicare-approved hospice organization for Medicare to pay for the services. Typically there will be a doctor or nurse on call 24 hours per day, seven days per week.
When to join a Medicare hospice program
Suppose the healthcare provider gives a terminal projection. In that case, you can decide when you feel hospice care is appropriate instead of continuing to treat the condition. You would then choose which Medicare hospice program you would like to join.
A doctor approved by Medicare must say that you have an illness or disease with a life expectancy of six months or less. If your condition goes into remission, you have the right to return to your former Medicare treatment & leave the Medicare hospice program.
Hospice care costs under the Medicare program
Hospice benefits fall under Part A. Once you start hospice, you do not pay anything for hospice care. However, there are other out-of-pocket costs that you can incur from services or items received during hospice care. This includes prescription drugs & respite care.
Any prescription drugs to help with pain and symptom management will have a $5 copay. Suppose you need to go into the hospital for respite care. In that case, you may be responsible for 5% of the Medicare-approved amount.
Other factors determining costs are insurance, how your doctor charges, and where you get the service completed. Speak with your healthcare provider to determine precisely what you'll pay.
Services Medicare won't cover once your hospice benefits start
Treatment to cure your terminal illness
Since you've chosen to start hospice care, treatment to cure your terminal illness will no longer be covered. You have the right to choose to get treatment for your terminal illness and stop hospice care anytime.
Prescription medications to cure your illness
Prescription drugs to treat your health condition or illness will no longer be covered once you become a hospice patient. As stated above, the only medications you'll receive coverage including drugs for symptom control or pain relief.
Care received by a provider outside the hospice medical team
When you choose a hospice provider, you must receive care from someone assigned by them. Hospice doesn't cover you if you have care from someone outside your selected hospice program.
Transportation by ambulance
Ambulance rides during inpatient and outpatient hospital care are omitted unless your hospice team arranges it or it's unrelated to your terminal illness.
Room and board
Medicare doesn't cover room and board in your home, nursing home, or hospice inpatient facility. If your hospice team arranges it for a short-term basis, it will be covered, and you will have a small co-insurance to pay.
FAQs
What are the four levels of care for hospice?
The four hospice care levels include hospice care at home, continuous hospice care, inpatient hospice care, and respite care.
Is hospice care excluded from a Medicare Advantage plan?
Even if you are enrolled in a Medicare Advantage plan, hospice care coverage will always fall under your Original Medicare benefits.
What is the Medicare hospice copayment?
Patients receiving respite care will be responsible for 5% of the Medicare-approved cost for an inpatient stay. Medicare will cover the remaining 95%. Medigap plans can help cover out-of-pocket costs associated with hospice such as this type.
What is the maximum number of inpatient days for hospice care?
Medicare beneficiaries are entitled to hospice care for two 90-day periods, followed by an unlimited number of 60-day benefit periods. Each period must be certified by a physician who certifies that the beneficiary has less than six months of life expectancy.
What is the maximum time that Medicare covers hospice care?
There is no maximum time that Medicare will cover hospice care. As long as physicians recertify that you're terminally ill past the initial six-month life expectancy, you'll still receive coverage under Medicare for your hospice care services.
Does long does Medicare pay for hospice?
As stated above, Medicare grants patients two 90-day benefit periods initially. But after that, it gives continuous 60-day benefit periods.
Does Medicare cover 24-hour hospice care?
Yes, Medicare will cover 24-hour hospice care if it's medically necessary.
How to get help covering hospice costs under Medicare
You must understand your coverage options if you're considering hospice care for a loved one. Medicare will cover most hospice costs. However, other supplemental programs can help families pay for out-of-pocket costs associated with hospice care.
Our team can help you find the best coverage for your needs and connect you with the resources you need to provide quality care for you or your loved one. Have questions about supplemental Medigap coverage for hospice care? Contact us today for more information. Give us a call or complete our online rate comparison form now.