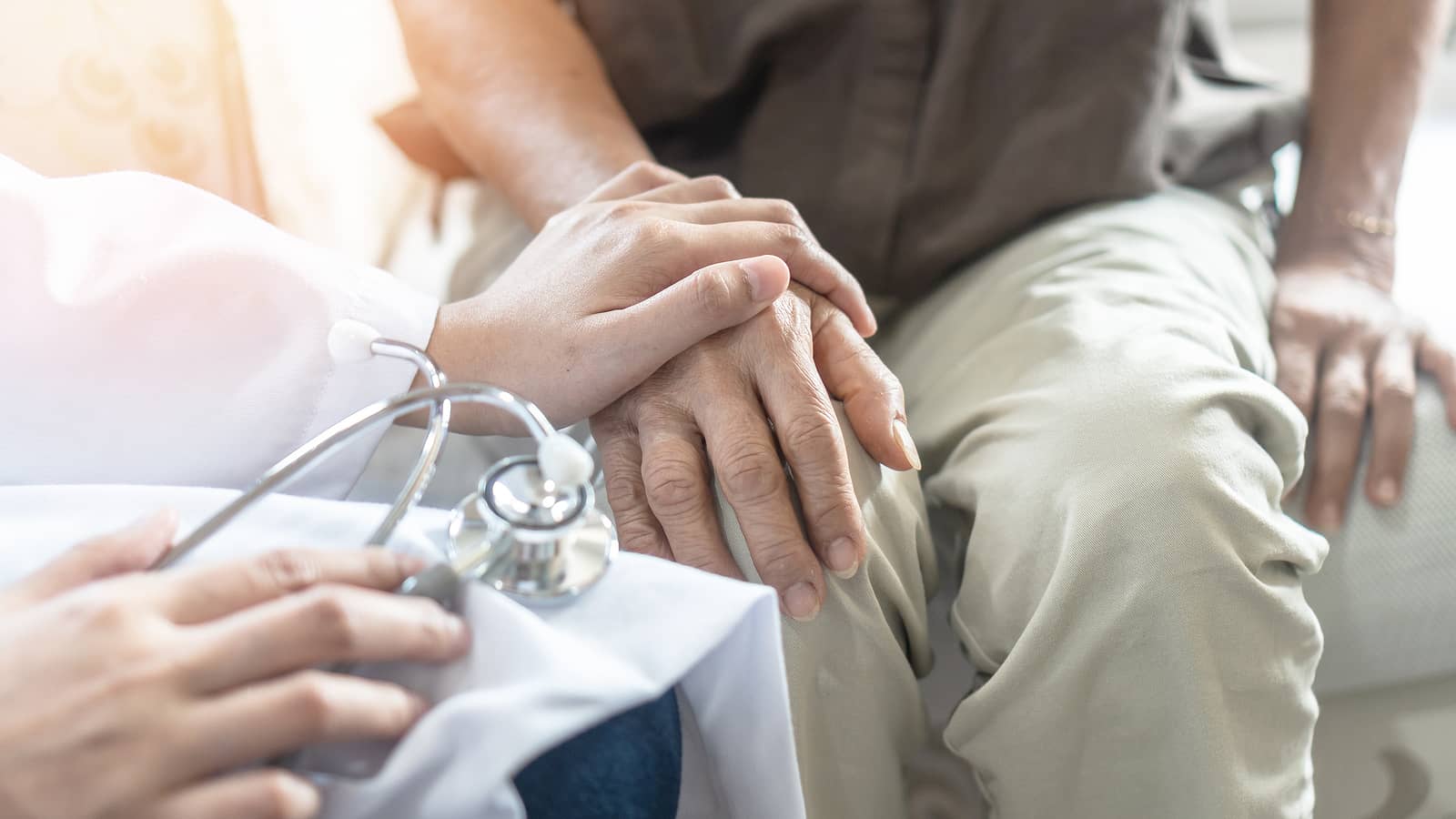 Suppose you suspect you or a loved one might develop Alzheimer's disease. In that case, it can be an extremely stressful situation. It's also a costly disease and some costs that Medicare won't cover.
Below, we will discuss what your Medicare benefits will cover and what they won't. This knowledge should help make it easier for you to plan accordingly.
Medicare coverage for Alzheimer's disease
The good news is that Medicare will cover some of the expenses associated with both your diagnosis and treatment of Alzheimer's. Depending on the healthcare service required, Alzheimer's coverage falls under Medicare Part A, Medicare Part B, or Medicare Part D.
As far as Original Medicare goes, you can expect each part to offer the following cost-saving benefits:
Part A — Short-term stays in a hospital, a skilled nursing facility, a nursing home, at-home care, hospice care
Part B — diagnostic testing; certain experimental Alzheimer's drugs (if you are involved in a clinical trial); help with care planning
Part D – reduced costs for Medicare-approved prescription drugs (drug access varies by plan)
Unfortunately, there aren't any Medicare benefits that'll help pay for long-term nursing home care. But if you apply for Medicaid and get approved, it will also help pay for some but not all of your nursing home costs.
Medicare Advantage plan coverage for Alzheimer's disease?
The good news is that Medicare Advantage plans must provide as many benefits as you would get under Original Medicare. These Medicare Part C plans may provide additional benefits not included under Original Medicare.
But the benefits you access will vary from plan to plan because private health insurance providers sell these plans. They can set their own rules if they abide by the federal government's mandated requirements.
Medicare Advantage Special Needs plans
Depending on where you live, you may be eligible for a Medicare Advantage Special Needs Plan (SNP). These low-cost Medicare Supplement plans provide beneficiaries with specialized care if they have a qualifying disability. Medicare Advantage plans help to keep health care costs as low as possible for chronic, debilitating diseases.
If you have been diagnosed with Alzheimer's, switching to a Medicare Advantage SNP could help you save money on your medical bills during your final years.
Medicare Supplement coverage for Alzheimer's disease
Medicare Supplement Insurance (Medigap) plans don't specifically cover medical care associated with Alzheimer's disease. They cover the gaps in your Original Medicare coverage, which would otherwise leave you paying thousands of dollars in out-of-pocket expenses. And all they ask in return is a nominal monthly insurance premium.
There are ten plans in total, standardized across all 50 states. Some plans offer more benefits, but the more comprehensive your program, the more expensive the monthly premium. Our Medigap plans page has more details on what each plan covers. There is also a helpful chart showing which plans provide benefits that will help lower the cost of medical care associated with Alzheimer's disease.
What Alzheimer's medications does Medicare Part D cover?
That largely depends on your Medicare Part D provider and what prescription drug coverage they offer on their formulary. Most will allow you to search the formulary online to see whether or not your Alzheimer's medications are covered. If they aren't covered or are too expensive, you can search for a Medicare Part D drug plan. You can switch to that plan during the Annual Enrollment Period.
Medicare coverage for Alzheimer's testing?
Suppose you think you are experiencing symptoms of cognitive impairment and would like to get tested. In that case, Medicare will cover most of the costs. Suppose these evaluations are performed in an outpatient setting, and your healthcare providers confirm that the tests are medically necessary.
In that case, they will Medicare Part B will cover the service. You will be responsible for paying your annual Part B deductible and 20% coinsurance for the Medicare-approved cost of these tests.
Alzheimer's cognitive assessment and care plan services?
When visiting your healthcare provider, whether for a routine checkup or a yearly wellness visit, they may perform a cognitive assessment to detect any signs of dementia or Alzheimer's disease.
Medicare Part B covers a dedicated appointment for your regular doctor or a specialist to further analyze your cognitive health, verify a diagnosis such as dementia or Alzheimer's, and develop a suitable treatment plan.
Cognitive impairment may manifest as difficulty retaining information, learning new concepts, concentrating, handling finances, or making decisions. Other conditions like depression, anxiety, and delirium can also lead to confusion, so it is important to understand the root cause of any symptoms.
During a cognitive assessment, your physician may administer an examination, discuss your medical background, and review your prescriptions. Once the assessment is complete, they can devise a treatment plan to help treat and monitor your expressions, refer you to an expert as required, and elucidate on the many community resources at your disposal.
Community resources include rehabilitation services, adult day health programs, and support groups. Be sure to talk with your doctor about whether or not Medicare will cover the screening before you end up with a surprise bill.
Does Medicare pay for nursing homes for Alzheimer's?
Unfortunately, Medicare does not pay for permanent residence in a nursing home for beneficiaries with Alzheimer's. But they will pay for inpatient dementia care under the following circumstances:
The first 100 days of inpatient care per benefit period. (you will have to spend 60 consecutive days out of inpatient care to end the previous benefit period and start a new one)
Hospice care for beneficiaries who have six months or less to live.
Outside of these circumstances, the Centers for Medicare and Medicaid Services recommends using a combination of Medicaid and personal resources for long-term care in a nursing home equipped explicitly for dementia patients.
FAQs
Does Medicare pay for Alzheimer's patients?
Medicare pays for diagnostic testing, doctor visits, medical planning, prescription drugs (under Medicare Part D), temporary inpatient care, and hospice care for patients with Alzheimer's. Unfortunately, it does not pay for long-term nursing home care.
Does Medicare cover care planning for Alzheimer's patients?
Care planning is covered if it's part of your regular wellness visit. Suppose you have to make a separate appointment because you are concerned about Alzheimer's and want to update your advanced care plan. In that case, you may have to pay a little extra — but it shouldn't cost more than a regular unscheduled doctor's appointment.
What benefits are available for people living with Alzheimer's?
People living with Alzheimer's can get discounted prescription drugs, temporary nursing home care, Skilled Nursing Facilities, hospice care, diagnostic testing, and assistance with medical planning through Medicare.
Does Medicare take care of dementia patients?
Regarding dementia, Medicare beneficiaries are eligible for many of the same benefits that Alzheimer's patients are.
Does Medicare cover PET scans for Alzheimer's?
Suppose your doctor insists that the test is medically necessary. It should be covered under Medicare Part B if you get it in an outpatient setting.
Who qualifies for the new Alzheimer's drug?
Suppose you're referring to the drug Aduhelm (or similar monoclonal antibody treatments). The Centers for Medicare & Medicaid Services approved coverage in April 2022 for Alzheimer's patients involved in a clinical trial of the drug.
Once the FDA has determined it works, the Centers for Medicare & Medicaid Services will re-evaluate and likely expand that coverage to all Alzheimer's patients.
What are the best ways to help Alzheimer's patients?
Establishing a daily routine, being patient, and showing compassion are the three most effective ways to help somebody with Alzheimer's manage their symptoms more effectively. Unfortunately, Alzheimer's is a progressive disease that only worsens with time.
What is the cost of Medicare coverage for Alzheimer's?
Medicare costs associated with Alzheimer's care include:
Medicare Part A and Part B deductibles
20% Medicare Part B coinsurance costs, including infusion drugs
Medicare Part A coinsurance fees for extended hospital stays
Prescription drug deductible
Monthly premium
Costs under Medicare Part D
Skilled nursing care
Home health care
Part A and Part B copayments
Inpatient hospital care
What is the cost of Alzheimer's care?
That depends on many different factors. But when symptoms become severe enough that a patient needs to move to an assisted living facility, costs could range from $56,000 to $112,000 per year. And it will vary depending on where you live.
What is the difference between Alzheimer's and dementia?
There are important distinctions. Alzheimer's is a specific type of dementia. Still, dementia can be an umbrella term for many illnesses with similar symptoms. Furthermore, Alzheimer's is a disease that causes cognitive decline, and cognitive decline is synonymous with dementia. So I'll timers can cause dementia, but it isn't the only cause, and dementia can happen outside of an Alzheimer's diagnosis.
What are the benefits for people with Alzheimer's?
Aside from the Medicare benefits we discussed in detail, you can apply for Medicaid. Medicaid will help with a significant portion of your out-of-pocket costs, especially in long-term nursing home care.
Getting help with Medicare coverage for Alzheimer's
If you need help finding Supplemental Medicare coverage for a family member with Alzheimer's, we can help.
Our licensed insurance agents can lay out all the options for you. Their time and effort are free to you, and they are experts in the industry.
Call us today or fill out our online request form to get the best rates on Medigap plans in your area.