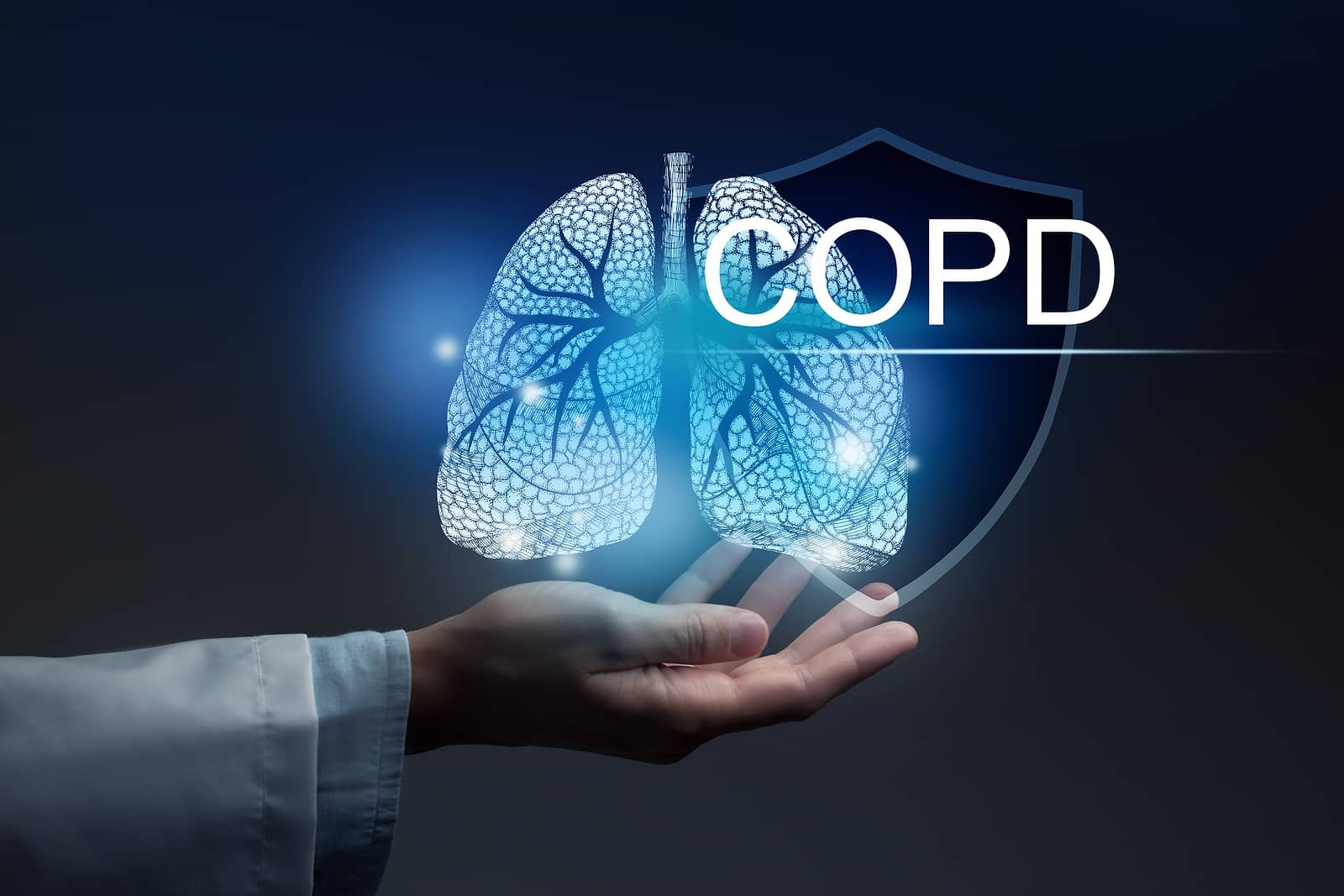 COPD is a chronic respiratory disorder that affects more than 14 million Americans. Fortunately, Medicare coverage for COPD is available for people with this crippling condition. These treatments can help suppress the symptoms and improve the quality of life of those suffering from this health condition.
Medicare coverage for chronic obstructive pulmonary disease treatments (COPD)
Medicare offers coverage for chronic obstructive pulmonary disease (COPD) treatments and services. Treatments may include pulmonary rehabilitation, oxygen therapy, home health care, and more, depending on the severity of the beneficiary's COPD.
Medicare also covers preventive services that can help reduce the risk of COPD exacerbations, such as smoking cessation counseling and flu and pneumonia vaccines. Beneficiaries may be able to access additional coverage for treatment and services related to COPD, depending on their state of residence or other factors. If you have COPD and Medicare, you must speak with your doctor or healthcare provider to determine what treatments and services Medicare covers in your area.
Prescription medications
Medicine for COPD may include bronchodilators and inhaled steroids, which open the airway to help you breathe easier. Bronchodilators are inhaled medicines that relax the muscles around the airways, allowing air to move more freely.
Inhaled steroids are anti-inflammatory medications that reduce irritation and swelling of the airways, allowing for easier breathing. Consequently, both types of medication can be used together to create a comprehensive treatment plan for COPD patients.
Taking these medications as a physician prescribes is important to ensure maximum effectiveness and avoid potential adverse effects. In addition to medication, lifestyle changes such as quitting smoking and avoiding exposure to pollutants can also help manage COPD symptoms.
Bronchodilators
Bronchodilators are a pharmaceutical used to treat and reduce signs of chronic obstructive pulmonary disease (COPD), such as wheezing, labored breathing, and chest tightness. They're essential to COPD management and are commonly prescribed to those suffering from the condition.
Inhaled steroids
Inhaled corticosteroids are typically the preferred treatment method for COPD. This allows most of the medication to be delivered directly into the lungs, which is where it is most effective. Furthermore, inhaled steroids reduce the risk of systemic side effects that are often associated with oral corticosteroids. Inhalation can be achieved through the use of an inhaler or a nebulizer.
Pulmonary rehabilitation
Pulmonary rehabilitation is a comprehensive program of education and exercise designed to enhance knowledge of the lungs and associated health conditions. Participants gain the skills to exercise with less breathlessness while developing greater physical strength.
This rehab uses a collaborative atmosphere where individuals with similar conditions can provide and receive peer support.
Regularly attending pulmonary rehabilitation classes can lead to better management of chronic lung disease, increased physical fitness, and improved quality of life by allowing individuals to engage in activities they enjoy with their loved ones. Additionally, pulmonary rehabilitation is likely to reduce the need for hospital visits.
Oxygen therapy
Oxygen therapy is a frequent treatment for COPD as it increases the amount of oxygen delivered to the lungs and bloodstream. Clinical studies have determined that individuals with COPD who receive oxygen therapy may experience improved life expectancy and enhanced quality of life.2
Medicare covers people aged 65 and over or under 65 with certain medical conditions. There are four parts to Medicare. Different parts of Medicare provide coverage for COPD treatments.
Part A coverage
Medicare Part A covers hospital and inpatient services. Most COPD treatments occur in an outpatient setting. When admitted to the hospital, Medicare Part A administers the required treatment.
Part B coverage
Coverage for doctor visits, outpatient medical services, laboratory testing, and durable medical equipment is provided by Medicare Part B. While It pays 80% of the Medicare-approved amount after you meet your annual Part B deductible, this will leave you with the remaining 20% and any applicable excess charges.
COPD treatments covered under Medicare Part B include pulmonary rehabilitation and oxygen. If used with a nebulizer, inhaled steroids and bronchodilators can fall under Part B coverage.
Medicare Advantage coverage
Medicare Part C is another way to take advantage of your Medicare benefits. This coverage is an all-in-one plan that combines your Medicare Part A and Part B benefits in an easy-to-use option.
In addition, these Medicare Advantage plans include drug coverage and extra benefits that Original Medicare doesn't cover. These plans can help limit the amount a Medicare beneficiary is responsible for paying for the year.
In addition, these plans have fixed copays for most services. It makes it more predictable than using only the Original Medicare Program alone.
Medicare Part D coverage
Medicare Part D covers drugs you pick up from the pharmacy. However, you can get prescription drug coverage from either a stand-alone Medicare Part D plan or a Medicare Advantage plan that includes drug coverage.
Any prescription drugs or inhalers filled at a retail pharmacy to treat COPD fall under Medicare Part D coverage. It's essential to verify your prescriptions are on the plan's formulary.
Medicare Supplement coverage
Medicare Supplement insurance plans are often called Medigap. These plans are secondary coverage for Original Medicare that helps pay all or part of your cost share for Medicare.
In most cases, you'll have to qualify to enroll in a Medicare Supplement plan medically. If you aren't in your Medigap Open Enrollment Period or have a guaranteed issue right, your COPD will cause a denial of coverage for almost every Medicare Supplement policy.
FAQs
Does Medicare Part B cover COPD inhalers?
No, inhalers are prescription medications that Medicare prescription drug plans cover. You can get them through a stand-alone Medicare Part D prescription drug plan or a Medicare Advantage plan with prescription coverage. You should choose the drug coverage after verifying that the formulary matches your prescriptions.
Does COPD fall under a disability?
COPD can be a disability. The Americans with Disabilities Act classifies a disability as a substantially limiting impairment.
What is the average Medicare Part B fee for COPD?
Once you meet your annual Part B deductible, you can expect to pay 20% of the service, procedure, or equipment cost if you only have Original Medicare. Consider a Medicare Supplement or Medicare Advantage plan to offset some of the expenses you could be responsible for.
How does Medicare cover COPD?
Most of your services and procedures for COPD fall under Medicare Part B. Prescriptions you fill at the pharmacy will be covered by your Medicare Part D prescription drug coverage.
Does Medicare cover oxygen for COPD?
Yes! Medicare coverage for oxygen under Medicare Part B.
What COPD inhalers does Medicare cover?
Medicare will cover Metered-dose inhalers (MDIs) and dry powder inhalers (DPIs). Some covered inhalers are ProAir, Accuneb, Proventil, and Ventolin. The inhalers covered under your plan could differ. Check your plan's formulary before enrolling to ensure proper coverage for your needs.
How to find Medicare coverage for COPD
Medicare has several types of supplemental Medicare plan types, but which path is correct for you? Let our licensed insurance agents assist you throughout the process.
We can verify your doctors and prescription drugs are on the plan. Educate you on the different choices and even help make the enrollment process simple.
For assistance, simply fill out our online request form or call us. Our licensed experts specialize in all aspects of Medicare and can help you no matter the situation.
Related Content