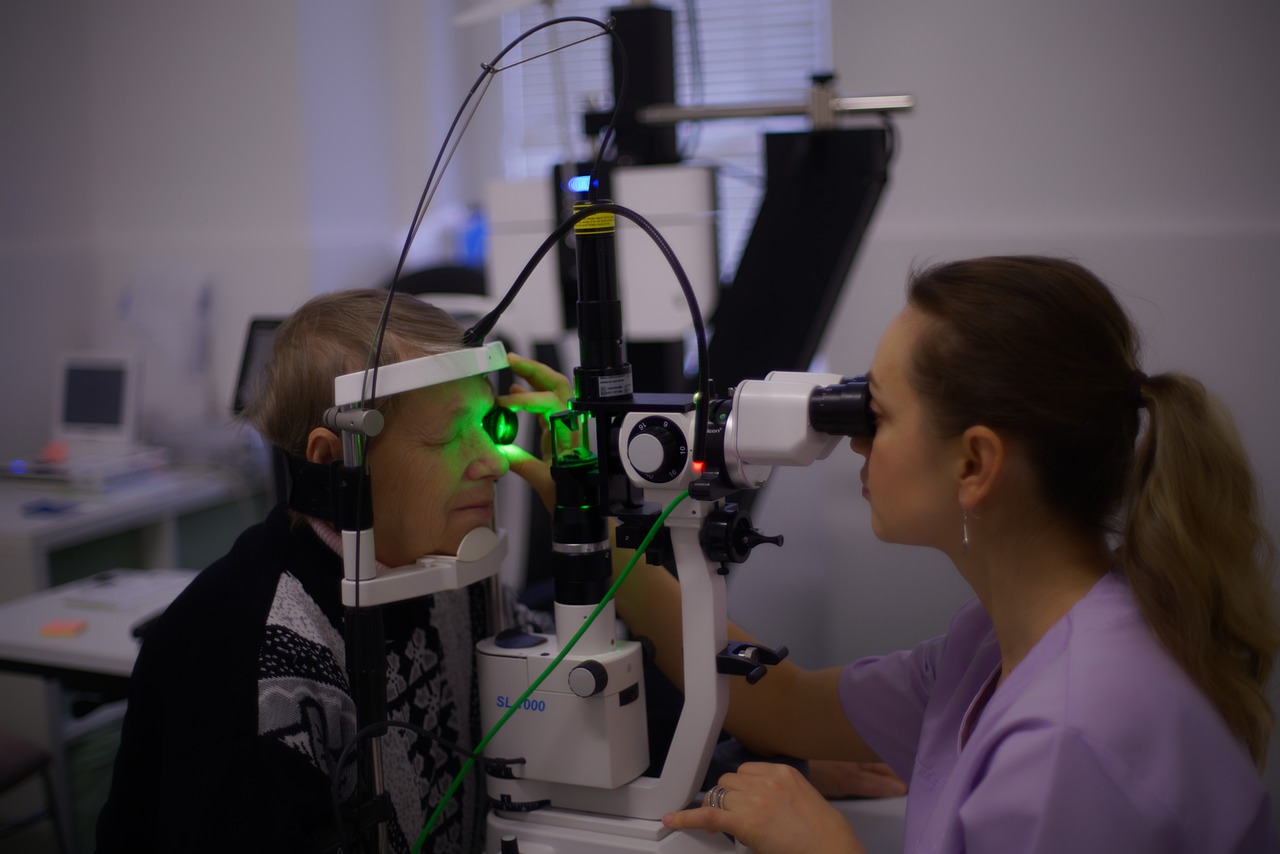 Does Medicare cover cataract surgery? You may have noticed your vision becoming hazy or blurry, and you're likely wondering what your options are. Fortunately, Medicare can help! Many Medicare plans cover cataracts and other costly procedures to improve your vision.
Medicare assists with cataracts and provides coverage for common vision ailments such as glaucoma, diabetic retinopathy, and macular degeneration.
As you explore which plan may be best for you to get help with a Medicare plan to cover cataracts, make sure to note the various levels of coverage available so you can make an informed decision on how best to meet your healthcare needs.
Cataract surgery: what are cataracts?
Cataracts cause the eyes to become cloudy and can lead to decreased vision and even blindness if left untreated. The good news is that Medicare covers cataract surgery.
If you suffer from this condition, it's important to understand how the coverage works and if you meet all the necessary criteria.
With early diagnosis and proper management, lots of people can enjoy improved vision or even restore their complete sight.
Symptoms of cataracts
It's important to know the symptoms associated with cataract formation, as early detection is key in combating the effects of this eye disorder. One common sign of a cataract is blurry vision.
Further signs include double or multiple vision, dulled colors, halos around lights, increased sensitivity to glare, difficulty seeing at night, fading or yellowing of colors, and frequent changes in corrective lens prescriptions.
If you're noticing any of these symptoms, contact your ophthalmologist for further testing and to determine whether Medicare coverage for cataract surgery would be available.
Types of cataracts
Did you know that cataracts can come in all shapes and sizes? They may be found in the back or front of your eye, affecting the nucleus, cortex, or entire lens.
Sometimes, a person may even have more than one type of cataract at a time. Does Medicare cover cataract surgery to help with treating these types of cataracts?
Age-related cataracts
The development of a cataract is commonly due to natural changes in the eye's lens over time. The risk of developing age-related cataracts may be heightened by certain factors, such as:
Cigarette smoking
Excessive alcohol consumption
Family history of cataracts
Prior glaucoma surgery
Steroid use
Severe ocular trauma can irreparably damage the lens and potentially generate a cataract. This cataract could manifest shortly after the injury, or the effects may become evident years later.
Radiation cataracts
UV radiation and radiation therapy for cancer can cause cataracts to develop.
Pediatric cataracts
Cataracts are rare in children and can be hereditary or arise from pregnancy, illness, or trauma complications. If cataracts are large enough to impact vision, it is important to take action to prevent any further vision issues from arising.
When cataracts are small and don't affect vision, the eye doctor can monitor them and take action if any changes occur.
Treating cataracts with surgery
Cataracts can be treated by surgery, which provides the most significant improvement in sight and visual ability.
While not all patients require surgery to treat their cataracts, it is often a successful treatment option.
This procedure works by removing the cloudy lens in your eye and replacing it with an artificial intraocular lens. A qualified ophthalmologist can guide you through this decision.
Medicare requirements for cataract surgery
With Medicare, you can use coverage for diagnosing and removing cataracts. However, checking whether your preferred doctor accepts Medicare coverage is important.
Generally speaking, if you are enrolled in Original Medicare or a private Medicare insurance plan, you have coverage for cataract surgery.
It's always best to research and have an open conversation with your medical provider about any additional charges before the procedure is done.
Cataract surgery with Medicare Supplement plans
With Medicare Supplement plans, the cost of cataract surgery can be covered at 100%. This will depend on the Medigap plan letter selected.
With the most popular Medicare Supplement plans, you can expect to pay little to nothing for cataract surgery.
Cataract surgery with Medicare Advantage plans
Medicare Advantage plans cover cataract surgery. Unlike Original Medicare, where you're responsible for 20%, a Medicare Advantage plan typically has a fixed copay for cataract surgery.
It also can provide additional coverage for vision services at a doctor's office, as well as a variety of other services. Check with your plan provider to see if this additional coverage is available.
Additionally, while Medicare covers most cataract surgeries, specific procedures may be considered cosmetic and will not be covered by Original Medicare or a Medicare Advantage plan.
Medicare coverage for glasses after cataract surgery
Does Medicare cover glasses after cataract surgery? The answer is yes! Medicare Part B will cover the cost of glasses or contact lenses to correct vision issues arising from cataract surgery.
Medicare Part A and Part B pay for most of the costs associated with removing a cataract and inserting an intraocular lens, making this vision care option affordable for many people thanks to its coverage.
Although Medicare does not typically cover the cost of frames or lenses used for cosmetic reasons, you may be eligible if your eye doctor prescribes them for a necessary vision correction.
FAQs
Is cataract surgery covered by Medicare?
Yes! Cataract surgery is considered a medically necessary condition, and therefore Medicare will cover surgery to correct cataracts. Typically this surgery is covered by Medicare Part B.
How does Medicare cover cataract surgery in ?
Original Medicare will pay 80% of the Medicare-approved amount for cataract surgery.
Beneficiaries with a Medicare Supplement plan will pay little to nothing out of pocket for cataract surgery.
In contrast, most Medicare Advantage plans will pay a fixed copay. You can find out how much your plan copay is by reviewing your plan's summary of benefits.
Does Medicare require prior authorization for cataract surgery?
Generally, Medicare will not ask for pre-authorization of cataract surgery that's medically necessary.
However, certain cases may necessitate Medicare pre-authorization for cataract surgery, such as when the procedure is for aesthetic reasons.
Does Medicare pay for your first set of glasses after cataract surgery?
Part B may assist with the cost of corrective lenses following cataract surgery involving the implantation of an intraocular lens; this may consist of one pair of eyeglasses with standard frames or one set of contact lenses.
What part of cataract surgery does Medicare coverage not include?
Original Medicare usually covers standard intraocular lenses in cataract surgery. However, it generally does not cover upgraded lenses.
Should you require specialized lenses inserted in your eyes, you may be liable for the extra expense.
Get help finding a Medicare plan to cover cataracts
If you have cataracts, you're not alone. In fact, by age 80, more than half of all Americans will develop cataracts.
Medicare covers different aspects of treatment for cataracts, and we can help ensure you get the coverage you need.
With so many plans and options, it can be hard to keep everything straight – but that's what we're here for.
Our team is ready to answer any questions about your Medicare plan and how it applies to treating your cataracts.
Give us a call or fill out our online rate form today for more information on ensuring your coverage includes cataract surgery.