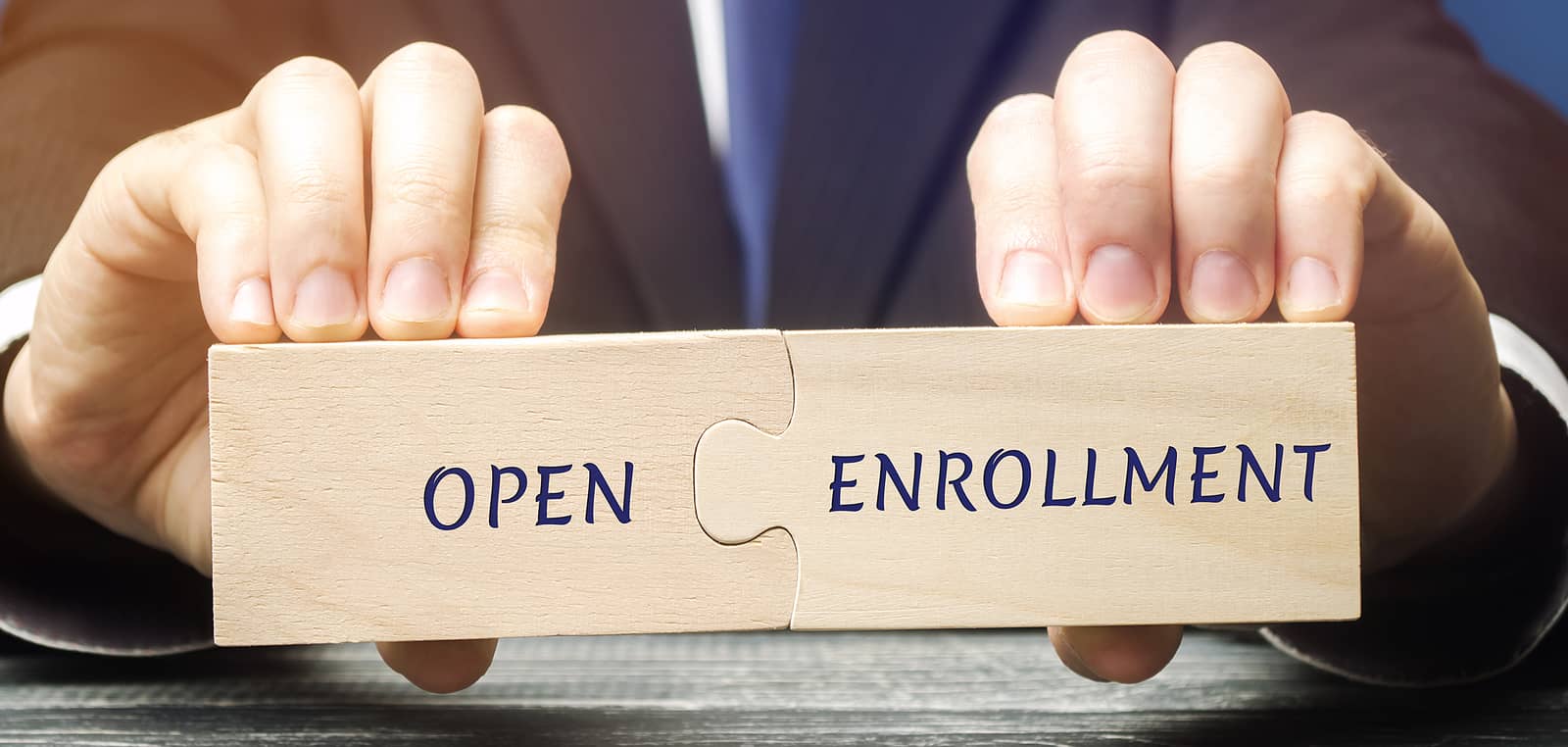 Fall is in the air, and as temperatures throughout the nation cool, Medicare season is fast approaching. Medicare's AEP is when Medicare beneficiaries can make changes in their Medicare coverage. Below we'll discuss the AEP, how it works, and what beneficiaries need to do to prepare.
Medicare AEP Enrollment Guide for 2023
Every year from October 15th to December 7th, Medicare beneficiaries can review and make changes to their Medicare coverage.
Coverages affected by AEP are Medicare Advantage and Prescription drug coverage. During this enrollment period, beneficiaries can enroll or disenroll in either Medicare Advantage or Part D prescription drug plans.
Medicare beneficiaries can make as many changes as they want during the AEP. Still, the last enrollment will be the one that takes effect. Any changes made during AEP will begin on January 1st of the following year.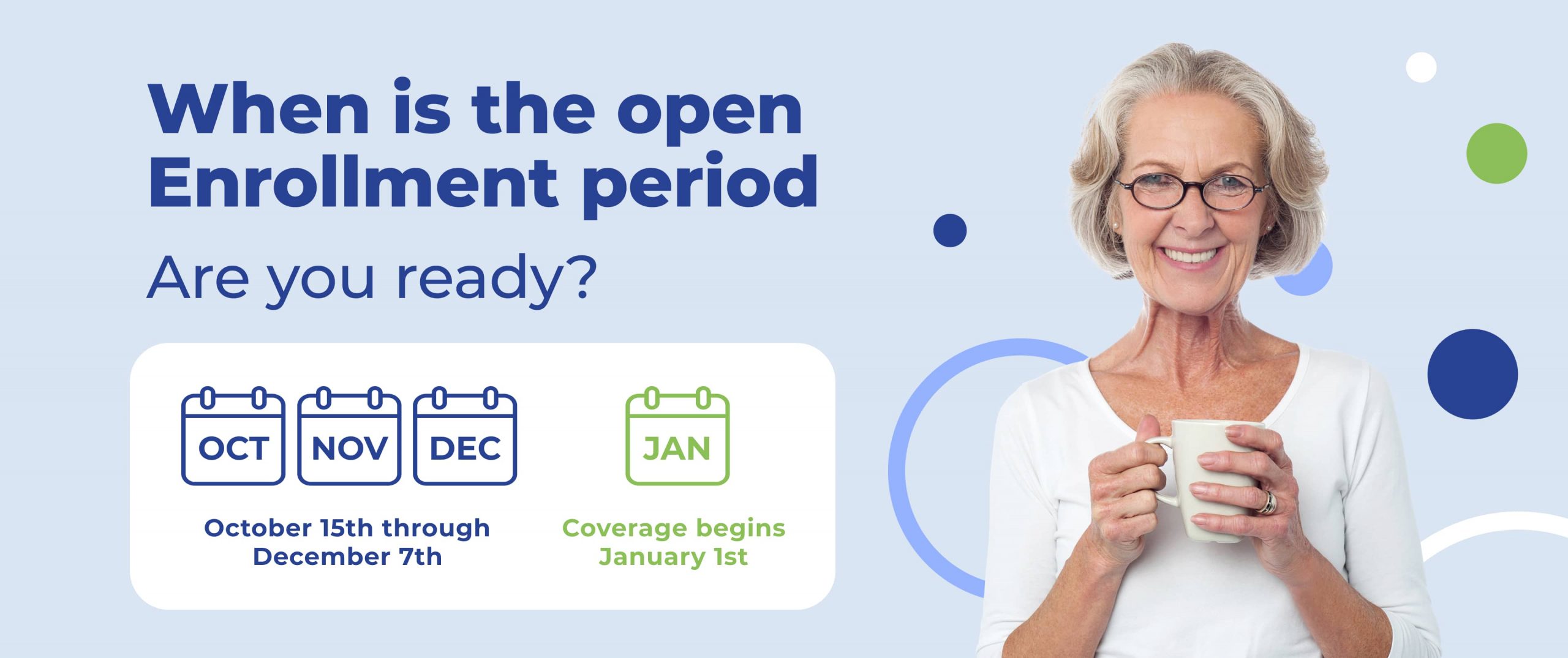 Original Medicare and the Medicare AEP
Beneficiaries with Medicare Part A and Medicare Part B only can elect to enroll in a stand-alone Part D coverage or a Medicare Advantage plan.
It's important to know that if a beneficiary doesn't have creditable prescription drug coverage, they could have a late-enrollment penalty. This will be accessed once they start a Medicare plan that includes drug coverage.
Medicare Advantage and Medicare AEP
Individuals currently on Medicare Advantage plans can use this period to review their current plan changes and check other options in their area.
They can choose to stay on their plan, enroll in another Medicare Advantage Plan, or return to their Original Medicare and enroll in a Medicare prescription drug plan.
Medicare Prescription Drug Coverage and Medicare AEP
Some Beneficiaries have either a Medicare Supplement or Original Medicare and a Part D drug plan. Individuals in this situation can review and change their drug plan, or they could change to another drug plan.
In addition, if they choose, they could enroll in a Medicare Advantage plan and drop their Medicare Supplement plan.
How does Medicare AEP impact Medicare Supplement Plans?
Medicare Supplement insurance isn't part of Medicare. These health coverage options are additional insurance you purchase to supplement or cover costs left over by Medicare Part A and B.
Changing Medicare Supplement health coverage can be done anytime if you're healthy enough to pass medical underwriting.
Since these plans are additional coverage, you can expect to pay an additional monthly premium. These Medicare health plans must offer the same coverage regardless of location and which insurance company you choose.
Medicare Supplement insurance doesn't have an annual election period since you can change it anytime. However, they do have an open enrollment period.
The Medicare Supplement OEP begins when your Medicare Part B starts or you turn 65 and continues for six months.
If you want to review and change plans outside of open enrollment, you should expect to go through medical questions.
Changing Medigap plans without underwriting is possible if your state has special open enrollment or guarantee issue rules. Seven guaranteed issue situations allow you to enroll in specific plans without medical qualification.
Preparing for the Medicare AEP
You'll get an annual notice of change from your insurance company. This will outline any changes affecting your current plan as of January 1. Take your time reviewing these details. Doing so will allow you to see changes in benefits, costs, drug formularies, and more.
Review your current healthcare providers to verify they'll still accept the plan.
Review your current prescription drugs to ensure the plan still covers them.
Once you've gathered this information, the best practice is to contact a licensed insurance agent. They can review all the plans in your service area and check to ensure your drugs and doctors are covered. Then they can compare benefits and plan extras to find the new plan that meets your individual needs.
Additional Medicare Advantage and Part D Enrollment Periods
The most well-known enrollment period is the Medicare AEP. However, additional enrollment periods allow you to start, change, or drop your Medicare Advantage or Part D coverage. Below we'll briefly describe the different times you can make changes.
Initial Enrollment Period: IEP occurs when your Medicare first starts. You have a 7-month window to select your plan. Once your program starts, the election period is considered over.
Initial Coverage Election Period: ICEP is for beneficiaries that have delayed their Part B of Medicare. They have three months before their Medicare Part B start date to enroll in a plan.
Special Enrollment Period: SEP is an enrollment that revolves around certain life events, such as moving out of your plans service area. There are also SEPS that allow beneficiaries with the Extra Help or a Medicare Savings Program to change plans quarterly.
Medicare Advantage Open Enrollment Period: The MAOEP is specific to beneficiaries enrolled in a Medicare Advantage Plan. Individuals can drop or change their coverage through the Medicare Part C plan during this period. They can even return to their Original Medicare and enroll in a Medicare Part D prescription drug plan. The MAOEP begins January 1 and ends March 31. Plan changes during this open enrollment period will start on the first day of the month following the enrollment.
FAQs
Can you have more than one Medicare Supplement Open Enrollment Period?
There are only a few situations where you can have more than one OEP in your lifetime. One example will be if you start Medicare before you turn 65.
In this case, you would have a second OEP beginning the month of your 65th birthday. There are some cases when a beneficiary will drop their Medicare Part B. An example would be returning to the workforce and enrolling in the creditable group coverage.
If this occurs, when they start their Part B for the second time, they will get an additional OEP.
What's the difference between AEP and the Medicare Advantage Open Enrollment Period?
The Medicare AEP allows any beneficiaries to make a change, while the MAOEP is only for individuals currently enrolled in a Medicare Advantage Program.
Another notable difference is during AEP; the new plan won't start until January 1. In the MAOEP, your new plan coverage will begin on the 1st of the month following the enrollment.
Can I start to enroll in a Medicare Supplement during the AEP?
You can enroll in a Medicare Supplement at any time. However, having both a Medigap and Medicare Advantage plan isn't legal.
So if you enrolled in a Medicare Advantage plan, you'd need to wait until AEP to enroll in a supplement plan so the Medicare Advantage plan could be canceled. Many beneficiaries misunderstand when they can make changes to their Medicare Supplement plan.
Can I enroll in a Medicare Advantage plan during the General Enrollment Period?
No, the GEP is designed explicitly for Original Medicare. If you missed your enrollment window for Medicare, you could enroll in Part A or B during the GEP.
The GEP starts on January 1 and continues until March 31. Your Medicare coverage will begin on July 1 of the same year.
How do I know if I qualify for a Special Enrollment Period?
The Special Enrollment period allows you to change your Medicare Part C or Part D coverage outside the annual enrollment windows.
Medicare has a list of special enrollment periods that you can review to see if you fall into one of those situations. Conversely, you could speak with a licensed insurance broker to see if you qualify.
What if I made a change during the Medicare AEP and feel like I made a mistake?
The good news is that if you enrolled in another Medicare Advantage program during AEP, the MAOEP begins shortly after AEP ends. This will allow you to look at options or return to your previous plan.
What are the benefits of changing to another Medicare Advantage plan?
While you may not necessarily have to change yearly, you could miss out on better coverage or additional plan extras. Every year the plans will change. If you don't at least review your options, you could be missing out on better benefits or lower costs.
How to Get Help Choosing a Plan During the Medicare AEP
When it comes to Medicare plan options, there are many enrollment periods to decipher.
A licensed insurance broker can assist you in preparing and finding the coverage that best suits your needs. We have agents that specialize in Medicare and can help with every step along the way.
For help, simply fill out our online request form, or call us today to receive the best rates in your area.