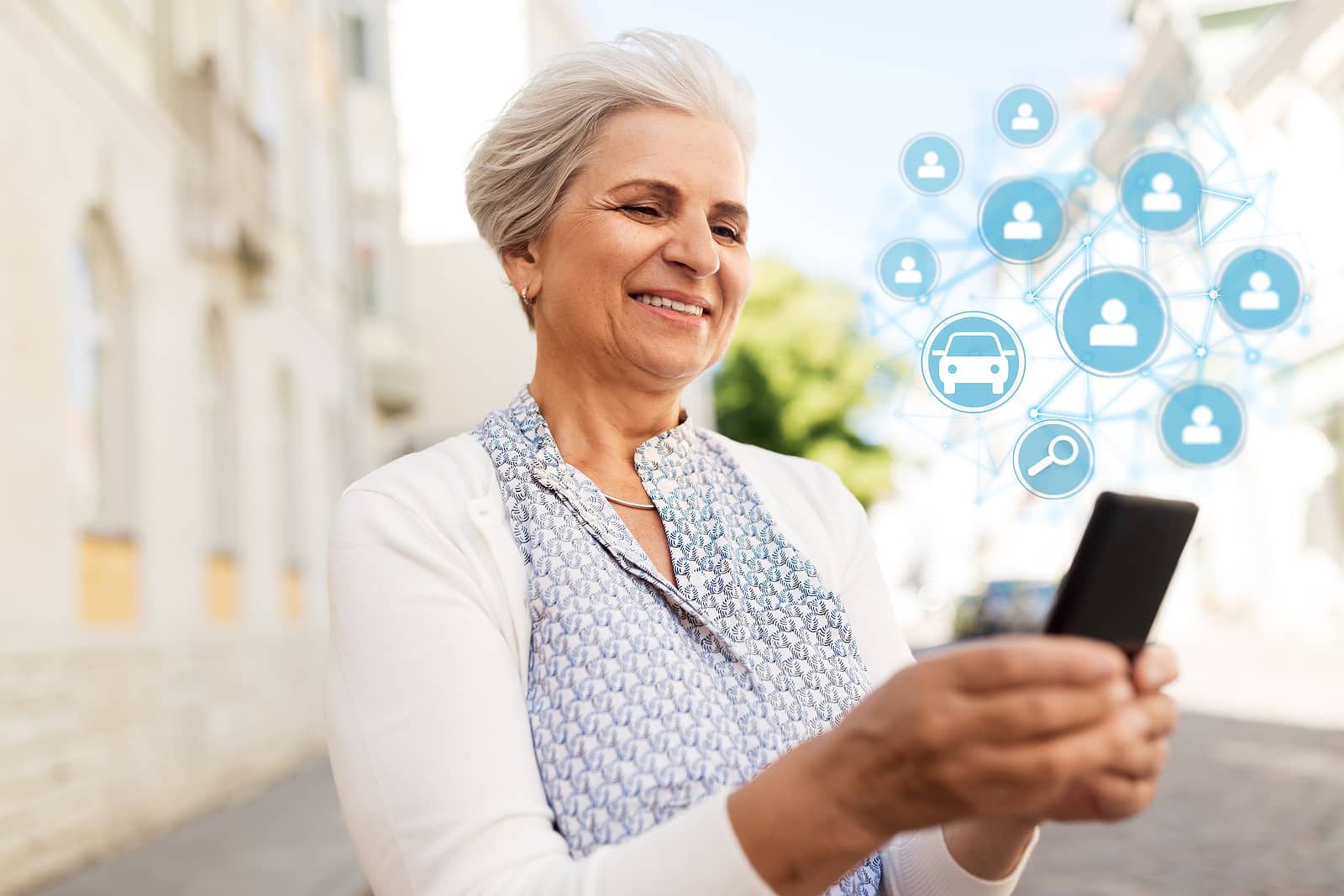 It's almost inevitable that you will require medical transportation as you age. But did you know some of that is easily covered by Medicare? It's true! But it's not the default, and you may not be eligible under certain circumstances.
Below, we'll go into more detail about which medical transportation services are and are not covered by your Medicare health insurance benefits.
Medical transportation services under Medicare
If you are in the middle of an urgent health crisis resulting in inpatient hospitalization, those costs are easily paid for by Medicare Part A.
Transportation services covered under Medicare Part A
Remember that you will have to pay your $1,632 Medicare Part A deductible for each benefit period. This deductible will go towards paying for the health care costs of ambulance services should you require ground transportation to get to the nearest emergency department.
Transportation services covered under Medicare Part B
This next bit of news may surprise some, but Medicare Part B will also pay for medical transportation services. Even if it is not an emergency — but you and your doctor can prove that it is still medically necessary — you could get your transportation if any of the following apply to you:
You're seeking medically necessary outpatient treatment at a hospital
You need outpatient treatment at a critical-access hospital
If you need transportation coverage to a skilled nursing facility
If you require airplane/helicopter transportation from one facility to another
These healthcare costs are a little more straightforward. All you have to pay is your annual $240 Medicare Part B deductible (if you haven't already paid) and 20% of the Medicare-approved amount of your transportation costs.
States where you could pay out of pocket for medical transportation under Medicare
Beneficiaries who reside in certain states may have to pay for their transportation costs out of pocket if:
You require non-emergency ambulance services for three or more round trips within a 10-day window
You require non-emergency medical transportation (NEMT) more than once a week for three weeks or more
These states/territories include:
New Jersey
Pennsylvania
South Carolina
Maryland
Delaware
District of Columbia
North Carolina
Virginia
West Virginia
Arkansas
Colorado
Louisiana
Mississippi
New Mexico
Oklahoma
Texas
Alabama
California
Georgia
Guam
Hawaii
Nevada
Tennessee
Medical transportation services covered under Medicare Advantage
Depending on your type of Medicare Advantage plan, you could face the same costs for non-emergency ambulance transportation with Original Medicare. Or, you may have access to other, less expensive options. Medicare.gov has more information should you require it.
Does Medicare cover Uber or Lyft rideshare services?
Some Medicare Advantage plans are available now let you take advantage of Lyft or Uber. You can use these rideshare services for doctor's appointments or outpatient facilities where they administer physical therapy, for example.
For obvious legal reasons, it's not a good idea to call a ride-sharing service if you think you are having a medical emergency. But suppose you're seeking non-emergency care at an outpatient facility for medical appointments. In that case, this could be a cheaper and much more convenient option than what you might be able to get with Original Medicare.
Medical transportation services covered under Medigap
Out of the ten standardized Medicare supplement insurance plans available to Medicare beneficiaries, none of them have specific benefits for medical transportation.
However, all of them will cover the 20% coinsurance cost of any medically necessary but non-emergency transportation you require. Just be sure to read the fine print on plans K and L. Plan K only covers 50% of your car insurance costs, while Plan L will cover slightly more at 75%.
FAQs
Does Medicare cover transportation?
Yes, Medicare will cover medical transportation services under Part A. Under certain circumstances, Medicare Part B covers the costs of transportation benefits as well, but you will need to check to make sure.
How much does Medicare pay for medicare transport?
You'll have 100% coverage under Part A minus the benefit period deductible. You'll have 80% coverage under Part B minus the annual deductible. If you have a Medigap plan, the remaining 20% will be covered. If you have a Medicare Advantage plan, you'll need to reach out to the carrier directly to find out how much you'll have to pay out of pocket for transportation services.
What are the two types of Medicare transportation services offered?
The two types of Medicare transportation services offered are emergency and non-emergency transportation services. In order to take advantage, these must be medically necessary services.
Does Medicare cover transportation for dialysis?
Medicare will only cover transportation options for dialysis at a medical facility if it's determined that driving yourself would be potentially harmful to your health. End-Stage Renal Disease sufferers usually require dialysis to stay alive.
How to get help with coverage for medical transportation services under Medicare
Calling for help can be scary and confusing if you need emergency or non-emergency medical transportation (NEMT) but aren't sure whether it's an emergency.
Wouldn't it be nice to have some peace of mind knowing that your specific Medicare plan has you covered no matter what? That's what we specialize in.
Call us today to help you determine which Medicare plans and services will help protect you from taking on an unexpected amount of medical debt due to medical transportation costs. You can also complete our online rate form to get rates now.
Related Content