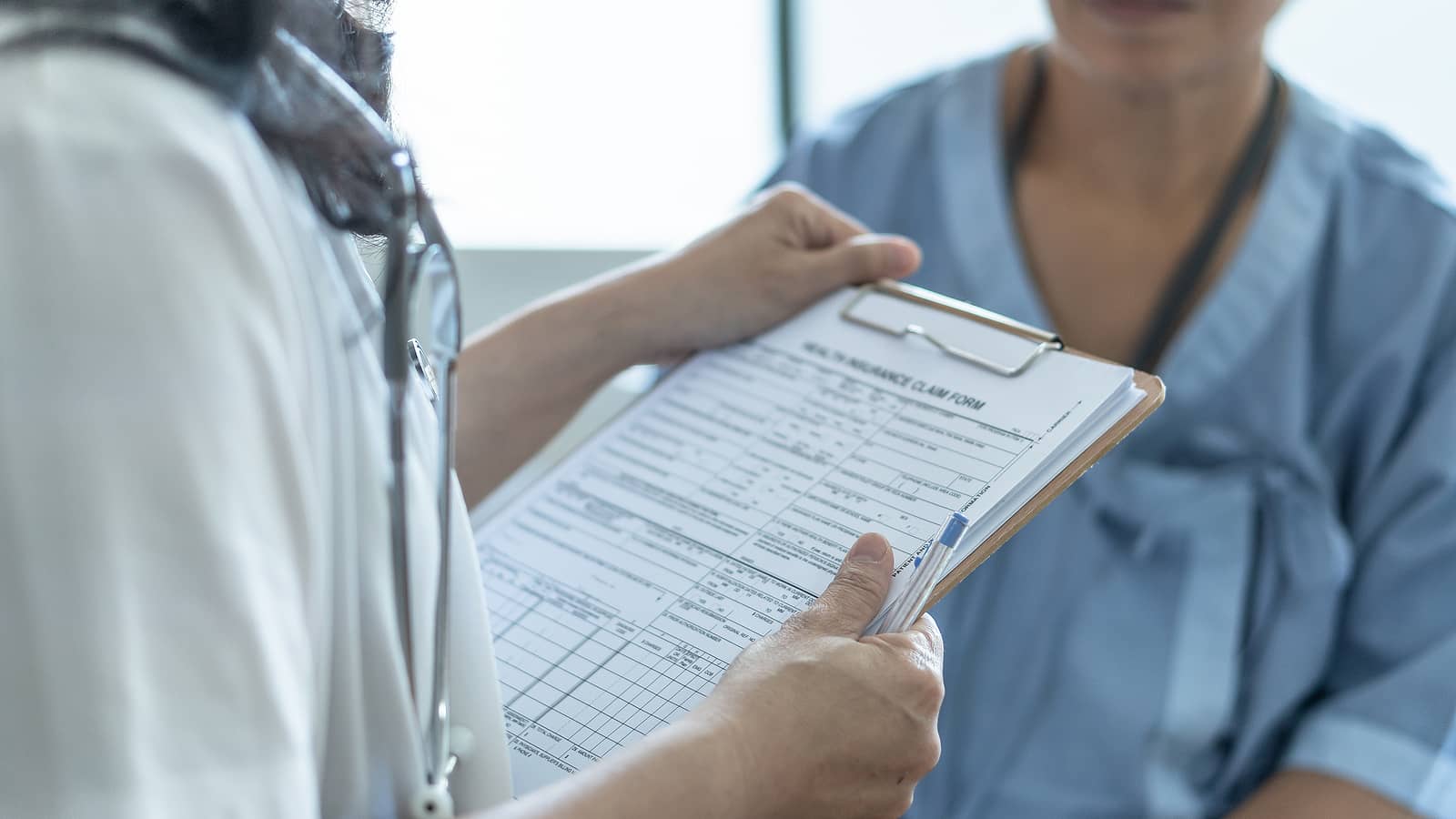 Medicare — the federally funded health insurance program for those 65 and older — differs greatly from health insurance available through the Health Insurance Marketplace. Also known as "Obamacare," nearly one-fourth of Americans with Marketplace coverage will become eligible to enroll in Medicare this year.
But should retirees switch from Marketplace coverage to Medicare right away? We'll go over some of the more specific differences between the two so that you can make the best and most affordable decision for your healthcare needs.
What is Medicare?
Medicare is a federally funded health insurance program designed to keep beneficiaries who have worked hard all their life and paid taxes into the system healthy and happy during their golden years.
But paying for your health care costs as you get older can be expensive, which is where Medicare comes in to help cover most of those costs. This fairly comprehensive coverage provides medical benefits for:
When Can Beneficiaries Enroll In Medicare?
There are several instances where enrollment can take place in Medicare:
Initial Enrollment Period
Enrollment in Medicare starts with the Initial Enrollment Period (IEP). Your IEP is a 7-month enrollment window that starts the first of the month, three months before your 65th birthday and ends the last day of the month, three months after your 65th birthday.
So if you turn 65 in the month of June, your IEP starts on March 1st and ends on September 30th of that year. Enrolling as soon as you're eligible is important to avoid late enrollment penalties.
Open Enrollment Period
Next is the Open Enrollment Period (OEP). The OEP happens every year between October 15th and December 7th. If you decide to enroll in or change your current Medicare Plan, your coverage will take effect on January 1st of the next year.
You have many options during this period, so it's best to talk with an expert about your medical needs and which types of Medicare plans will suit you best before you change your plan during the OEP.
Special Enrollment Period
There are also Special Enrollment Periods (SEPs) for Medicare recipients who qualify. These enrollment periods are generally reserved for those who have extenuating circumstances that may leave them uninsured during the time between enrollment periods.
Losing creditable coverage from your employer, for example, is something that would qualify you for a SEP. But there are many more circumstances under which you could qualify. If you think you might be eligible for a SEP, be sure to contact your local CMS office for more information.
Additional Enrollment Periods
There are additional enrollment periods for Medicare plans like Medicare Advantage, Medigap supplements, and Medicare Part D prescription drug coverage. But the specific enrollment dates which apply to you will vary based on what sort of plan you have now and which changes you would like to make to that plan.
That's why it's good to reach out for expert advice before you make any major changes to the healthcare coverage you have now.
What Is Marketplace Health Insurance?
Today, the Health Insurance Marketplace was brought into being thanks to the passage of the Affordable Care Act (ACA), also known informally as Obamacare.
The ACA created the Health Insurance Marketplace to connect uninsured Americans with private insurance providers, giving them a basic minimum level of coverage at a discounted price based on their income. Some of the basic tenets of Marketplace coverage include:
Guaranteed issue rights. You cannot be discriminated against based on pre-existing conditions or rejected for coverage, no matter what your health status
Any insurance policy you purchase through the Marketplace must offer you the 10 Essential Health Benefits mandated by the ACA law
The different types of insurance policies exist in different metal tiers: bronze, silver, gold, and platinum. The lower the tier, the more you share costs with your insurance company – but your monthly premium will also be much lower. There's also catastrophic coverage for people who cannot afford a bronze plan
You may be eligible to receive hundreds of dollars in federal subsidies to pay your monthly premiums, making many Marketplace plans highly affordable or even free for certain qualifying individuals and families
Because these subsidies are income-based, you must file taxes during each year that you carry Marketplace coverage or face severe penalties
When Can You Enroll In Obamacare?
The Health Insurance Marketplace has only been around since 2013, so it's still in its political infancy. Different administrations have shortened and elongated the Annual Enrollment Period for Marketplace coverage based on various circumstances.
Usually, the Open Enrollment window for people who want Marketplace coverage starts November 1st and ends December 15th. But the Open Enrollment for 2022 extended this deadline to January 15th due to the Covid pandemic. It's a good idea to check each year to see if there are any changes to the Marketplace Open Enrollment Period.
Suppose you miss an important deadline but later experience an extenuating life circumstance that may make you eligible to enroll in different coverage. In that case, a SEP may be available for you. If you think you are eligible for a Marketplace SEP, contact a representative via HealthCare.gov to inquire about your eligibility.
Carrying Marketplace Coverage And Medicare At The Same Time
You can continue your Marketplace coverage even if you currently qualify for Medicare. But for most beneficiaries, delaying enrollment in Medicare is a very bad idea, even if your current Marketplace plan is highly affordable. There are several very important reasons for this:
Late Enrollment Penalties
Marketplace insurance, although highly comprehensive, does not count as creditable coverage (like employer health coverage, for example) and, therefore, will not protect you from being penalized with lifelong late enrollment penalties once you do enroll in Medicare. And the longer you wait to enroll, the more expensive these penalties will be.
Loss Of Marketplace Subsidies
When you qualify for premium-free Medicare Part A, you will lose your Marketplace subsidies the following month. This means your monthly premiums will become hundreds of dollars more expensive — and for most recipients, it is much more cost-effective to switch to Medicare.
Some beneficiaries who do not qualify for premium-free Medicare Part A (who have not worked at least 40 quarters in their lifetime) may find a Marketplace plan more affordable.
Recipients receiving SSI payments who qualify for automatic enrollment during their IEP must proactively cancel their Marketplace coverage or face paying hundreds of dollars in Marketplace premiums for what is essentially unnecessarily redundant and inferior coverage. Your Marketplace coverage will not cancel automatically for you.
Fraud Warning
Once you become eligible for premium-free Part A, it's illegal for anyone to sell you a Marketplace plan. If you are within your Medicare IEP and someone tries to sell you Marketplace health insurance coverage, contact your local CMS office immediately and report them.
FAQS
Is Medicare a Marketplace plan?
No. Medicare is completely separate from Marketplace insurance.
Can I stay on Obamacare instead of Medicare?
Yes, you absolutely can. However, if you're eligible for Medicare and remain on Obamacare, you face penalties if you don't sign up during your Medicare Initial Enrollment Period.
Are Marketplace plans creditable coverage?
The reason is that Marketplace plans aren't held to the same coverage standards as Medicare. Therefore, it does not have to be as good.
How To Make The Best Decision For Your Healthcare Coverage
Regardless of whether you prefer Medicare or Marketplace insurance, there will be some gaps in your healthcare coverage. That's why seeking out Medicare Supplemental plans can give you peace of mind that you have full coverage.
Our licensed insurance agents can help you with a Medigap plan or Medicare Advantage by reviewing your options and answering any questions about this aspect. Our agents' time is free for you, so there's no reason not to take advantage of it!
Call us today, or simply fill out our easy and fast online rate form to get rates in your area.