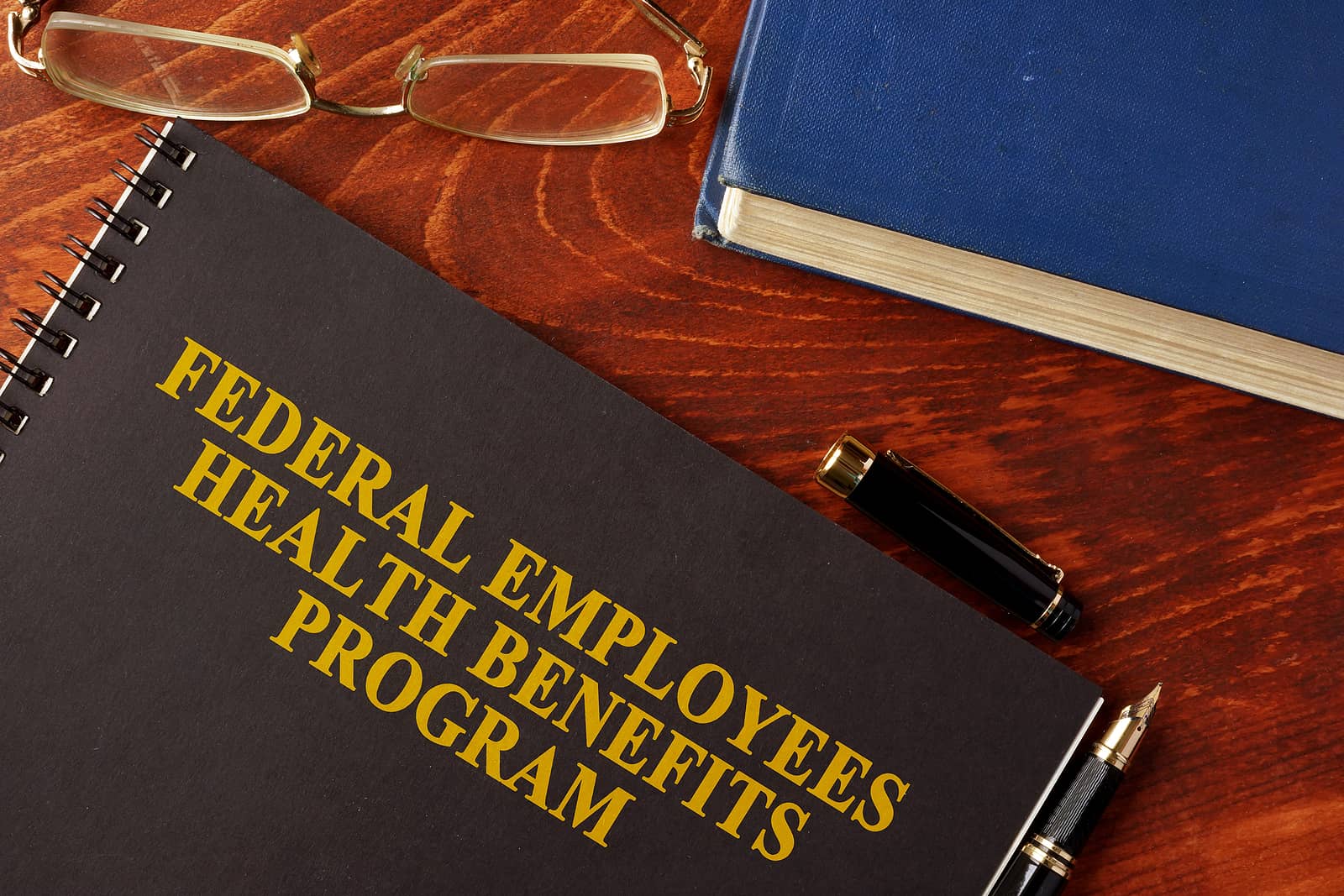 Active or retired federal employees can have Federal Employee Health Benefits (FEHB) and Medicare. If you have or plan to have both, you may wonder how your coverage works. FEHB plans to coordinate benefits through a Health Maintenance Organization (HMO) or Fee-for-Service (PPO).
You can take several health insurance routes if you qualify for Federal Employee Health Benefits when you retire, and you'll learn about all your options below.
How Does FEHB Coverage Work with Medicare?
There are several options if you're eligible for both Medicare and FEHB. Depending on your situation, you may want more or less coverage.
The following options exist when Eligible for FEHB and Medicare:
Choose ONLY FEHB benefits
When you choose only FEHB benefits, you'll still have great coverage. There isn't a penalty for Medicare because FEHB is considered creditable employer coverage.
Suspend FEHB to enroll in Medicare
To suspend your FEHB, you'll need to contact your retirement office. You may choose to sign up for a Medicare Advantage plan. If you suspend your FEHB, you might not be able to sign back up until the next Open Season unless you qualify for a Special Enrollment Period.
Sign Up for BOTH Medicare and FEHB
Those that need more insurance due to costly conditions may find having both is a money-saver. This isn't the case for everyone, though.
When is the FEHB Re-Enrollment Period?
If you suspend your FEHB to sign up for a Medicare plan, you can get back on your FEHB plan during Open Season which is November 8 through December 13. When you change back, during Open Season, the plan becomes effective the first day of January.
Be sure to notify your Medicare insurance carrier that you're returning to your FEHB coverage.
Can Federal Employees have both FEHB and Medicare?
Federal employees can have both FEHB and Medicare, which would benefit someone with ongoing or costly health conditions.
Do Federal Retirees have to Take Medicare?
No, those that qualify for Federal Employee Health Benefits don't have to sign up for Medicare. Federal plans often cover things like your medications, dental, vision, and healthcare all in one plan.
You'll want to consider your individual situation when deciding on your coverage.
What's The Difference Between FEHB and Medicare?
Just because you can have Medicare and FEHB coverage doesn't mean you need it. Mostly, these two plans cover the same types of care. FEHB does tend to have slightly more comprehensive benefits, such as dental, vision and foreign travel emergency care rolled into one policy.
The benefit to having both is the result of no out-of-pocket costs since this could be beneficial if you have severe or complicated health issues. Or if you're willing to pay the premiums to support that type of first-dollar coverage.
Consider if paying for Medicare is worth the money the program would save you on your healthcare. If you won't be saving money by having both, why have both?
FAQs
Should I enroll in Part A if I have FEHB?
Even though Part A is free, enrollment in the program will prevent you from being able to contribute to a Health Savings Account (HSA). So, if you plan on having an HSA, enrolling in Part A wouldn't be beneficial.
There is no penalty for enrolling in Part A late; if you're unsure, there is no consequence to a decision change.
Is Medicare primary or is FEHB?
If you're still employed as an active federal employee, the FEHB plan will pay your benefits first. Otherwise, if you're retired, Medicare will pay benefits first.
Is FEHB creditable coverage for Part B?
Yes, FEHB coverage is considered creditable coverage under Medicare's rules. FEHB benefits meet Medicare standards for Part B and Part D. So, there isn't going to be a late enrollment penalty if you decide to join the program later.
Medicare Supplemental Plans Can Enhance Your Coverage
If you have an FEHB plan and Medicare, chances are you have pretty good health coverage overall. But it's still not 100 percent coverage if being fully covered interests you, a Medicare Supplemental plan can be an amazing asset for a small monthly premium.
We have experienced, licensed insurance agents who know Medigap in and out. So they can discuss the various plans available to you and share their knowledge of the Medicare industry with you.
Give them a free call with no obligation today. Or if you'd prefer, fill out our convenient online rate form to receive the best plans in your area.