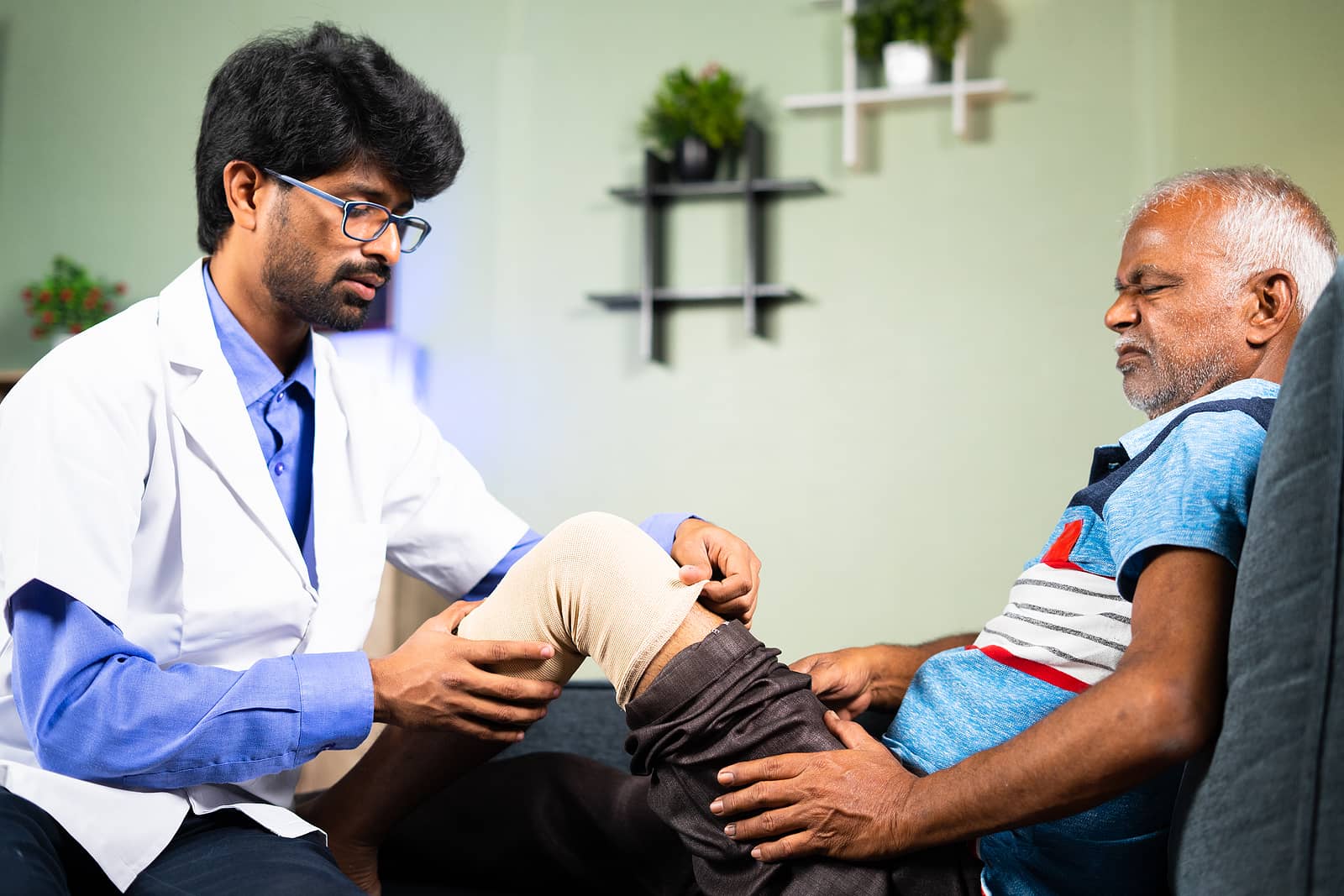 If you have problems with your neck, shoulder, back, knees, or ankles, chances are you'll need an orthotic brace. But will your Medicare cover this for you?
Orthotic devices are devices applied to the body to support, align, or improve the movement of joints, spine, or limbs. The good thing is that Medicare covers them if they are deemed medically necessary. Read on to learn more.
Does Medicare cover orthotic braces?
Yes and no, the brace and function will determine if Medicare covers it. For any brace to be covered, it must be considered medically necessary.
Podiatrists, medical doctors, chiropractors, and physical therapists use these braces on the body. There are numerous orthoses; the most commonly used are casts, foot inserts, and splints.
Medicare coverage for neck braces
Neck braces include cervical collars or other neck-supporting devices. Medicare will not cover a neck brace unless it is medically necessary.
Medicare coverage for shoulder braces
The shoulder is a common body area to get sprains or strains covered by Medicare under the durable medical equipment (DME) benefit. Like any other external support device, a shoulder brace cannot be placed on top of existing wound dressings or equipment external to the body.
Does Medicare cover back braces?
Medicare will cover back braces if the patient suffers from kyphosis, scoliosis, or severe spinal curvature.
Why Medicare covers back braces
Medicare covers back braces because it prolongs the patient's life. The severity of the condition gives them pain that can't be treated without surgeries or procedures that could reduce their overall quality.
Back braces can be prescribed to improve back pain and function caused by numerous diseases, such as degenerative disk disease or spondylolisthesis.
Most patients will find relief with alternative physical therapy or surgery treatments. Medicare will cover the back brace if you have just been diagnosed with degenerative disk disease or spondylolisthesis, and your doctor recommends wearing it.
Medicare coverage for lumbar back braces
Lumbar back braces are sometimes covered by Medicare when recommended by a doctor. The coverage is provided for up to two years. This helps the patient get used to wearing the brace, and it can be renewed after that point if needed.
Medicare coverage for wrist braces
Medicare covers wrist braces if they are medically necessary to treat a medical condition. For example, Medicare will cover wrists braces if the doctor has diagnosed carpal tunnel syndrome.
Suppose you have Carpal Tunnel Syndrome, and your doctor recommends wearing a brace at night or during the day while you are up and active. In that case, it is considered medically necessary by Medicare standards.
If your doctor advises that wearing the brace will relieve pain, fix the problem, or reduce permanent damage, it's also covered.
Wrist braces can be covered if Medicare approves them as durable medical equipment (DME).
Medicare coverage for knee braces
Medicare doesn't typically cover knee braces because wearing them has no proven medical benefits. Many insurance companies do not cover knee braces unless they have instructions from a doctor.
The doctor must state that the patient must wear the knee brace or the knee brace is needed to function correctly.
When knee braces are covered under Medicare, patients need a brace on their other limbs to stand and walk correctly.
Knee braces can help correct alignment issues in people with conditions like arthritis. If they are medically necessary, then Medicare will cover them. The amount that Medicare covers varies based on your plan's allowance for this equipment.
Suppose you are interested in getting a knee brace covered by Medicare. In that case, it's best to talk with their insurance provider about what kind of documentation they need from your doctor for them to authorize the purchase of the equipment for you.
Your plan may cover a knee brace as an alternative to knee replacement surgery.
Medicare-approved knee braces
There are four types of orthopedic braces approved for Medicare. The devices must help maintain stability, reduce pain, and allow the beneficiary to attend to normal functions of their daily life.
Functional knee braces
This type of brace is applied only after an injury has occurred. Functional knee braces use pressure on the joint to keep it from moving beyond a certain point.
A functional knee brace will improve stability, relieve pain, and improve performance.
Rehabilitative knee braces
The goal of rehabilitation braces is to get the patient back on their feet. Since these patients are impaired, it is less likely to participate in physical therapy.
However, this specific type of brace is still more than possible.
Rehabilitative knee braces not only reduce pain but also improve function. These devices can increase strength and range of motion by supporting weak joints.
Prophylactic knee braces
Prophylactic knee braces are most common for athletes or those at high risk for injury. Still, they are suitable for anyone and most commonly treat ligament injuries.
Unloader (or off-loader) knee brace
Unloader or off-loader knee braces lower pain by relieving stress from the knee. The pressure caused by arthritis could affect another leg part if not treated.
Ankle braces
Medicare coverage for ankle braces will pay for ankle braces, guards, stabilizers, stays straps, and heel cushions.
Foot braces
Medicare Part B covers foot braces to treat deformities, including hallux valgus and hammertoe.
There is also a Medicare cap on total yearly benefits that beneficiaries may receive: $1,000 annually with a lifetime limit of $2,500 (not deductible).
This maximum does not include Orthotics/Inserts covered by Medicare Part A.
How can I get help with the cost of my brace?
Unfortunately, Medicare doesn't cover everything 100%. To get help with your portion of the Medicare cost-sharing, you can enroll in a Medicare Supplement Plan or a Medicare Advantage Plan.
Medicare supplements have monthly premiums but cover at a higher level. Medicare Advantage has little to no premiums and includes additional benefits not covered by Medicare.
Our licensed insurance agents can help you with Medicare Supplement coverage or a Medicare Advantage plan. Their knowledge and understanding will give you a leg up when purchasing this coverage.
Give us a call today, or fill out our online request form to get the best rates and plans in your area.