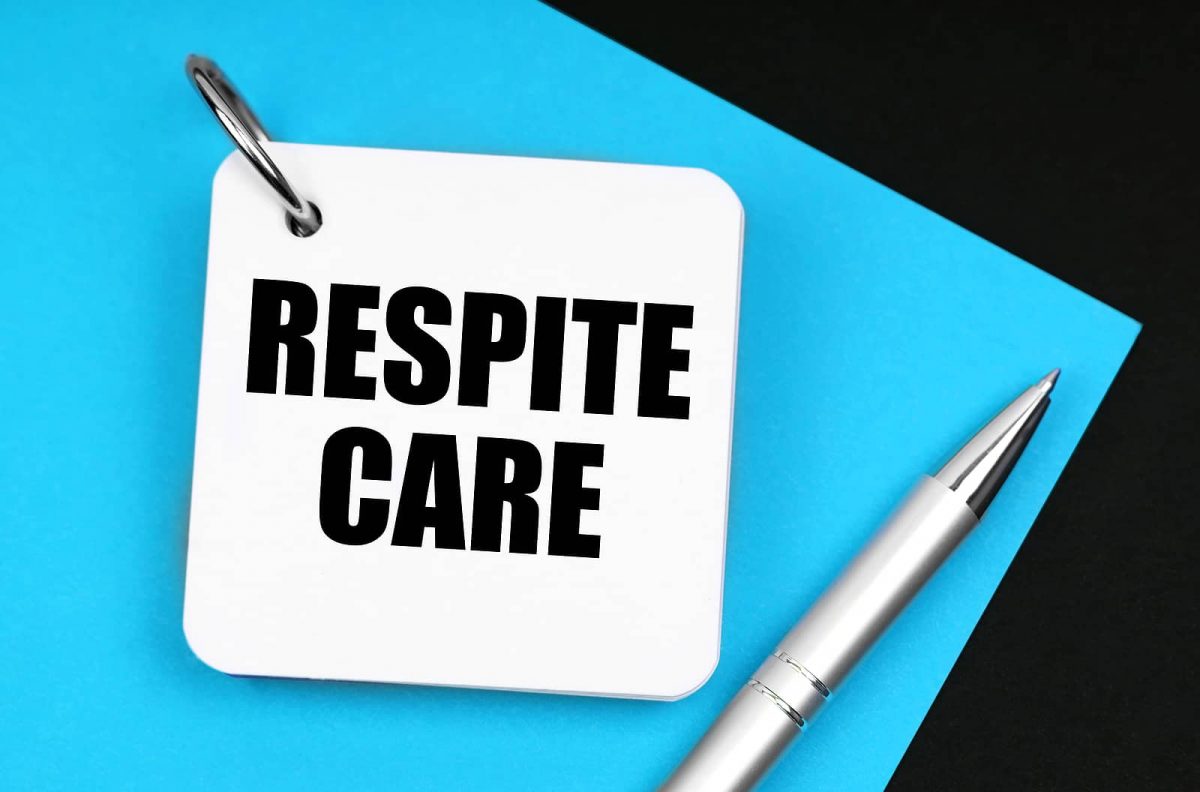 Respite care is an excellent source of short-term care provided to older adults in their last days so that their primary caregiver can get some much-needed rest. Many times, there are situations in which you may be the only one providing care for your loved one, and the time, the work, and the care you provide can take a toll on you physically, mentally, and emotionally.
Fortunately, the Medicare program does provide coverage for respite care. Below we'll jump into how a Medicare plan works with respite and how you and your loved one can finally get a well-deserved short-term break.
Does Medicare Cover Respite Care In Florida?
Original Medicare (Part A and B) covers most respite care expenses in Florida. Coverage is good for up to five consecutive days of care in a skilled nursing facility (SNF) or five days in a hospital when receiving hospice care. To qualify for respite care in Florida, specific criteria must be met.
You may need to pay five percent of the expenses related to respite care coverage. Medicare Supplement and Medicare Advantage plans may come in handy to save you the most money possible.
What Are Some Of The Benefits Of Respite Care?
Respite care offers a plethora of benefits for you and your loved ones. Not only does it provide exceptional care for the loved one you care for, but it also provides you with many benefits. Respite care allows you, the caregiver, to focus on yourself and relieve yourself of burnout.
Whether it's your needs needing to be tended to or unique hobbies you don't get much time to enjoy, respite care can provide much-needed breathing time. Another benefit of respite care is that the patient can spend time with someone other than you.
Sometimes a change of pace, a new face, and a new space can bring peace to a terminally ill patient. Providing love and care at all times for another person is difficult for the caregiver and the patient. Respite care may help ease tension or resentment between the caregiver and the patient.
Providing care is hard work, and bitterness can quickly build up. Like parenting, a break can sometimes do wonders for the primary caregiver. Whether it's a chance to go shopping and grab a coffee, a quick nap, or even a short vacation, it may just be the break you need to return to your loved one refreshed and ready to provide more loving care.
What Types Of Respite Care Are Available?
Respite care can take place in a specialized facility or a home. Below we'll look at the different types and weigh the pros and cons of each.
In-Home Care
In-home care occurs in the beneficiary or caregiver's home. A professional will visit the patient in a home, often making the patient far more comfortable. The professional caregiver typically spends several hours to a full day with the patient.
In-home respite care only provides one professional caregiver, so this may not be the best option for patients who require help from multiple respite care providers, such as those who need to be lifted out of beds and chairs. You can always request a second professional to join the visit, but it will likely cost double.
Adult Daycare
An adult daycare center is equipped and designed for adults. Daycare centers are utilized daily and offer medical services and nutritional and social situations for adults who need short-term care.
During this time, the primary caregiver can run errands, take breaks, and do anything else they want to accomplish during the day.
Unfortunately, caregivers generally have to provide transportation to and from the facility and face limited hours since most centers have particular hours in which they're open.
Respite Care Centers
Respite facilities are exactly what they sound like. They're the most structured facilities designed exclusively for respite care.
These centers allow primary caregivers to leave their loved ones with trained professionals during the day and even overnight. A respite care facility can provide both short-term and long-term care.
The centers are typically far more structured with nursing and health care. While it's a good option for many, it may not be the best for you and your loved one if being away from your loved one for extended periods is a negative factor in your search for respite care.
The Difference Between Respite Care And In-Home Care
Respite care and in-home care have stark contrasts. While some forms of respite care may include in-home care, it's not the same. Respite care allows caregivers to break from constant, round-the-clock care of their ill or disabled loved one.
Respite care is a short-term solution, with Medicare covering five days of respite care. This Respite care allows caregivers to go on vacation or just out and about for a short break. In-home care is designed for families who prefer a home health care worker to come to the home for their loved ones instead of placing them in a skilled nursing facility.
In-home care helps families who don't have the medical training to ultimately care for their loved one independently, without qualified professionals helping during the days and nights.
The Definition Of Palliative Care
Palliative care is a form of health care for patients with severe disabilities or illnesses. Palliative care helps to provide comfort and relief of symptoms.
Doctors, specialists, and nursing staff regularly work with the patient. This form of care generally works with the patient's regular health care treatments. Some of the most common forms of palliative care include:
Health care services
Social work services
Physical therapy
How Long Will Medicare Cover Palliative Care?
Palliative care is a form of particular health care for patients who are terminally ill. Medicare Part A and Part B cover palliative care for beneficiaries. For Medicare to cover this care, beneficiaries must first qualify for hospice care through Part A benefits.
The requirement is a life expectancy of fewer than six months. If the beneficiary doesn't pass away within six months, palliative care is extended as long as hospice care in a hospice facility is necessary.
FAQs
Still, have questions about respite care? We've got the answers!
What Is An Example Of A Time You Need A Respite?
Severe illnesses and disabilities can take a toll on the patient and those closest to the patient. Beneficiaries who could benefit from respite care may suffer from severe brain injury, stroke, dementia, blindness, or cancer. Respite care may be the perfect solution for caregivers to get a little "me time" for themselves.
How Many Days Of Respite Care Does Medicare Cover?
Medicare covers up to five continuous days of respite care.
What Is The Purpose Of A Respite Care Benefit In A LTC Policy?
Long-term care health policies help cover a wide variety of care in a facility or your home. Long-term care policies cover many benefits of respite care, including:
Temporary home health aide
Nursing homes
Adult daycare centers
Get Help With Medicare Coverage For Respite Care
When caring for someone you love in their last days, you'll likely feel a wide range of emotions. Having proper health coverage shouldn't affect the stress you likely already feel. And while Medicare covers a significant portion of respite care services, you'll probably still have plenty of out-of-pocket costs.
Let our team of dedicated professionals find a Medicare Supplement plan to help ease the financial burdens you're likely facing. Call our team or complete a free online quote today so that you can save for tomorrow.
Related Content