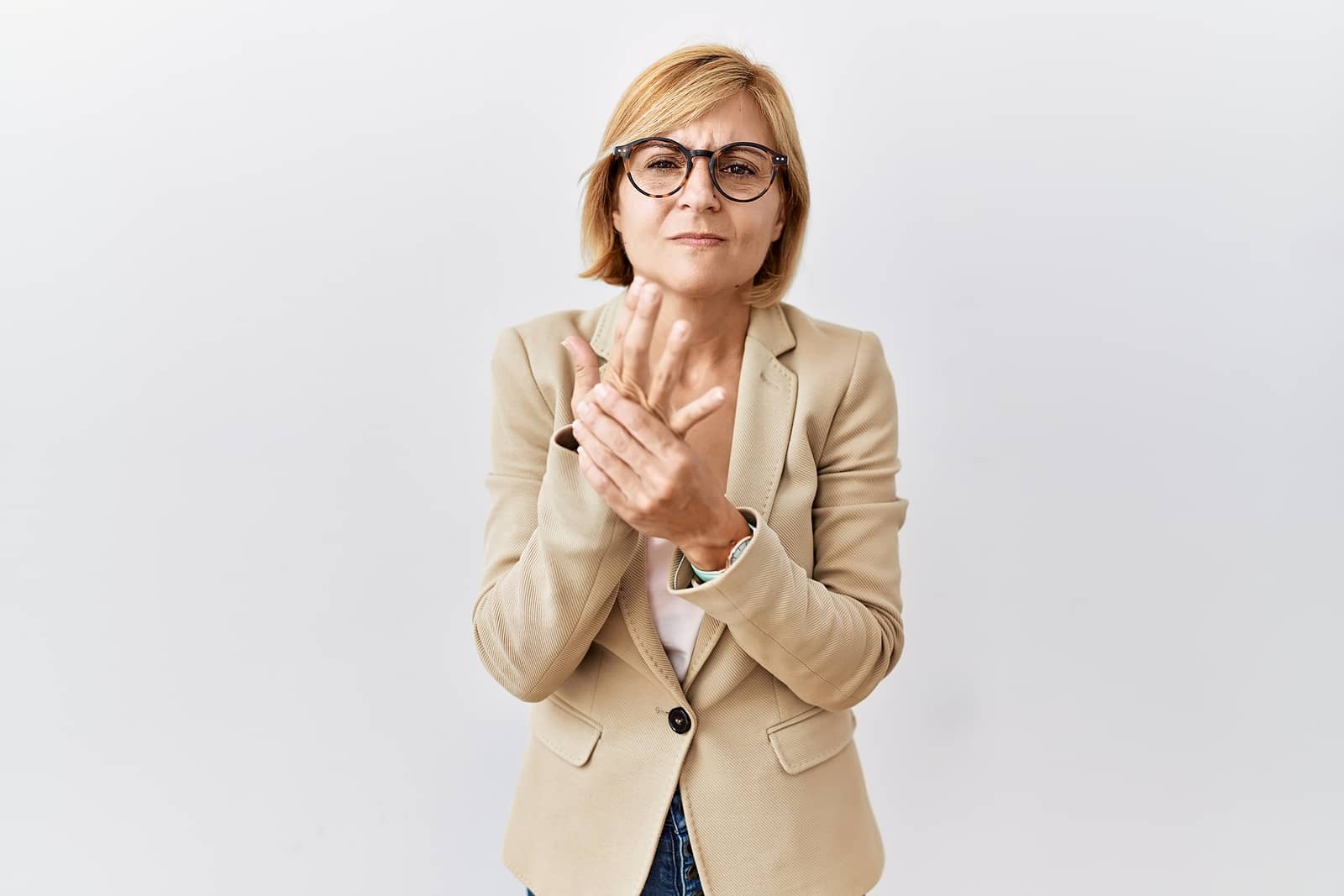 Rheumatoid Arthritis is a crippling condition that many Medicare beneficiaries face. RA affects the joints and your immune system. Fortunately, the Medicare program covers a variety of treatments to help individuals suffering from RA.
We'll look at how Medicare and the different supplemental Medicare options cover treatments for RA.
Medicare Covered Treatments for Rheumatoid Arthritis
Several treatments help slow the progression of damage caused by rheumatoid arthritis. Since RA is not a curable disorder, getting treatment quickly and following your rheumatologist's directions is vital to help keep it under control.
Medications
The most common treatment for rheumatoid arthritis is prescription medications. Some come from prescription drugs you pick up from the pharmacy, while other treatments occur in the doctor's office.
Two prescriptions are used to treat RA non-steroidal anti-inflammatory drugs, NSAIDs, and disease-modifying antirheumatic drugs or DMARDs. They can come in a biological drug form or non-biologic.
Common medications for RA include:
Etanercept
Abatacept
Enbrel
Methotrexate
Infliximab
Orencia
Joint Replacement
While the majority of treatment for RA uses DMARDS, a joint replacement might be necessary if the condition wasn't caught quickly enough or progressed too far. A joint replacement will typically happen when a joint shows damage past the point of disability.
Physical Therapy
Since rest affects the condition negatively, causing more pain and stiffness, physical therapy can be an essential aspect of treatment. Physical therapy as a treatment for RA takes place often and on an ongoing basis.
Different parts of Medicare cover physical therapy, and the costs can vary depending on how you receive your Medicare benefits.
How much does Rheumatoid Arthritis Treatment Cost on Medicare?
Original Medicare consists of Medicare Part A and Medicare Part B. Different parts of Medicare cover the treatment of rheumatoid arthritis.
Medicare Part A
Part A covers your inpatient hospital, hospital stays, and rehab services. Medicare Part A has a large recurring deductible. Once your hospital stay reaches 60 days, you're liable for a per-day copay each day. For skilled nursing services, you're per-day copay begins on day 21 and goes through day 100.
Treatments covered under Medicare Part A are joint replacement surgery and physical therapy performed in an inpatient setting.
Medicare Part B
Part B covers doctor office visits, outpatient services and procedures, Medications administered in a healthcare facility, and durable medical equipment. Part B has a small annual deductible. Once that's met, Medicare pays 80% of the Medicare-approved amount.
That leaves you with cost-sharing of 20% coinsurance and up to a 15% excess charge. RA treatments covered by Part B are office visits, outpatient physical therapy, outpatient surgery, and your biologic DMARDs. These injectable drugs are administered in the rheumatologist's office.
Medicare Supplement Coverage for Rheumatoid Arthritis
Medicare Supplement insurance helps pay your portion of the out-of-pocket costs left over by Original Medicare and goes hand in hand with Medicare. Medigap plans will cover your copays, coinsurance, and deductibles. However, The coverage will vary depending on the plan letter you choose.
They're also called Medigap insurance plans since a Medicare Supplement's primary function is to cover the cost gaps in Medicare. They are standardized and regulated by the Centers for Medicare and Medicaid Services, meaning the coverage must be the same regardless of the insurance company in which you choose to enroll.
Since these plans cover the gaps in Original Medicare, they don't offer prescription coverage for drugs filled at a pharmacy. However, they will help cover the cost of biologic DMARDs administered in the doctor's office.
Medicare Part D Coverage for Rheumatoid Arthritis
Medicare Part D prescription drug coverage is for scripts you fill at the pharmacy. These prescription drug plans must provide coverage at least as good as the Medicare standard model. These plans are administered by private insurance companies and regulated by CMS.
Since companies cover drugs differently, reviewing your plan's formulary is essential to ensure you choose a plan that fits your prescription needs.
Medicare Advantage Coverage for Rheumatoid Arthritis
Medicare Advantage plans are required to cover the same benefits as Original Medicare. These plans typically include prescription drug coverage and additional benefits not provided by Orginal Medicare, like dental and vision. Instead of paying the 20% and other costs associated with Original Medicare, you'll follow the plan's fee schedule.
Typically Medicare Advantage plans, or Medicare Part C, have fixed copays for most services and a maximum out-of-pocket to limit the amount you can spend throughout the year.
FAQs
Does Medicare cover rheumatoid arthritis?
Medicare covers a variety of treatments for rheumatoid arthritis. The therapy and supplemental Medicare plan you choose will determine the costs. Medigap Plans help cover your costs left over by Original Medicare and can significantly lower your costs.
Can I get money for rheumatoid arthritis?
Several patient assistance programs are available to individuals diagnosed with rheumatoid arthritis. Most of the available RA programs help offset the costs of treatment and medications for low-income individuals.
Does Medicare cover physical therapy for rheumatoid arthritis?
Medicare Part B covers physical therapy is included for those that are diagnosed with RA. There is no limit on the number of physical therapy appointments under Medicare.
Is rheumatoid arthritis a disability?
As rheumatoid arthritis progresses, it can cause you to become disabled. Speak with your rheumatologist to find out how to slow the disease's progression.
Does Medicare pay for joint injections?
Yes! Typically, Medicare Part B covers the injection since this procedure will occur in a doctor's office.
What is the cost of Medicare for rheumatoid arthritis?
The costs of RA treatments can vary under Medicare. Your choice of treatment and how you receive your Medicare coverage determine the cost. For most treatments, you can expect to pay 20% of the cost of your treatment.
Does Medicare cover arthritis drugs?
Yes, Medicare covers prescriptions for rheumatoid arthritis. Medicare Part B will cover prescription drugs administered at the doctor's office. In contrast, Medicare Part D covers your medicines from the pharmacy.
What does Medicare cover for rheumatoid arthritis?
Medicare covers a variety of treatments for RA. Some of the treatments include:
Medications
Physical Therapy
Joint Replacement
What is the difference between rheumatoid arthritis and osteoarthritis?
Osteoarthritis happens when the smooth cartilage in your joints wears out, causing pain and swelling. RA is an auto-immune disorder that causes the immune system to work incorrectly and attack the body instead. RA attacks the membrane that surrounds the joints.
Getting help with Medicare coverage for Rheumatoid Arthritis
RA is a chronic condition that can be difficult to live with, and the costs for treatment on Original Medicare can be costly. Many Medicare beneficiaries enroll in a supplemental insurance program such as a Medicare Supplement policy or Medicare Advantage plan to help lower the cost of treatment.
We will check your drugs and healthcare providers to see which plans cover them. Our insurance agents will educate you on your options and help make the enrollment process smooth.
Call us today or fill out our online request form to receive the best rates in your area.