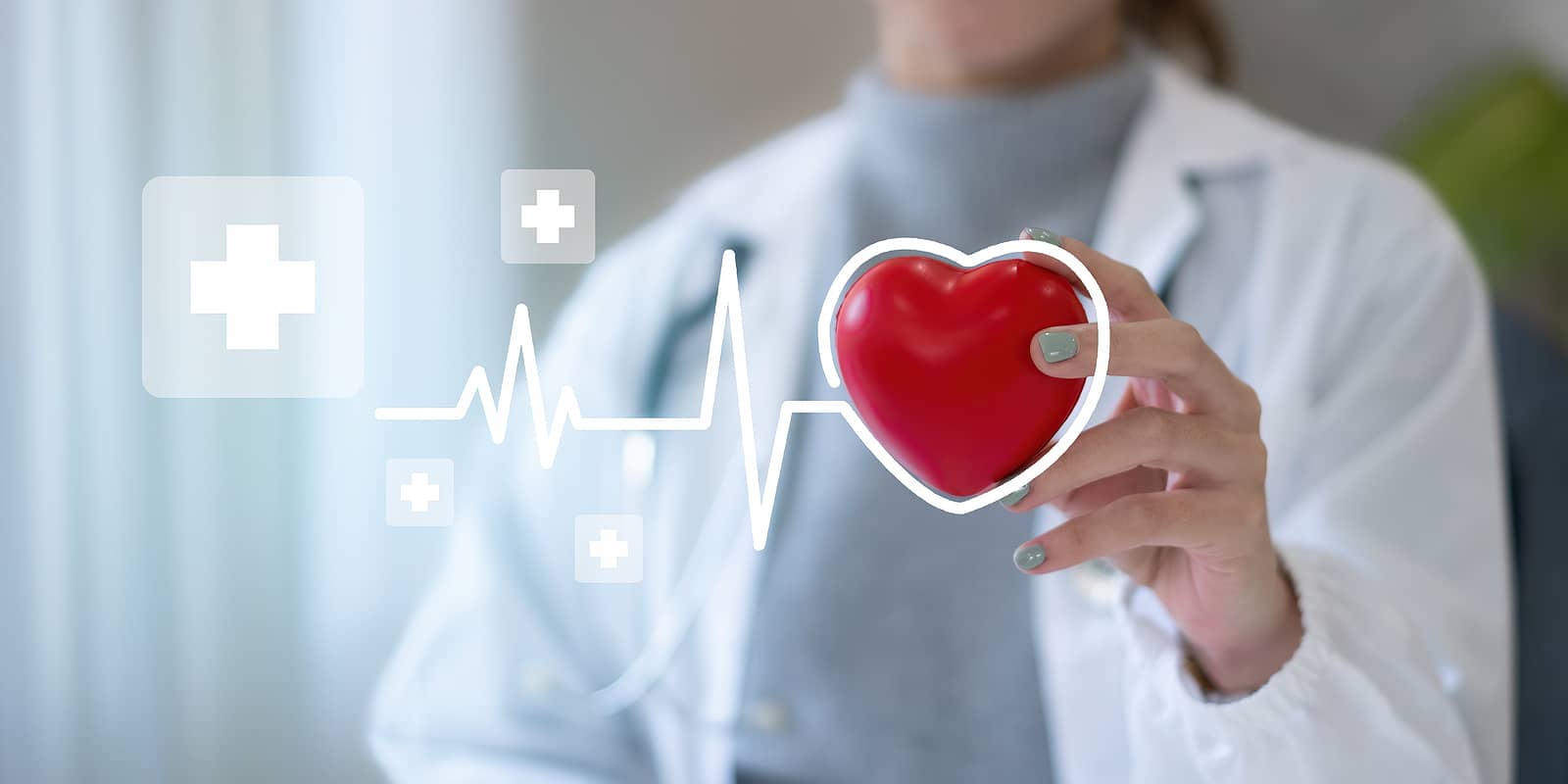 If you need open heart surgery, you may be curious to know if Medicare will cover the procedure. Sometimes, you may need a double, triple, or quadruple bypass surgery. All these surgeries are lifesaving procedures, so it makes sense that Medicare coverage is available.
Keep reading to understand better how Medicare covers heart bypass surgeries and care relating to heart surgery.
Medicare Coverage for open heart surgery
The American Medical Association states that a heart bypass surgery costs over $123,000. If there are complications, the costs could be close to double. If you're on the Medicare program, you won't pay this entire portion, but it will still cost a pretty penny.
Medicare will cover heart bypass surgery since the procedure is considered medically necessary in almost all cases. Since these are all lifesaving procedures, you would also have coverage for double, triple, or quadruple bypass surgery.
You can even expect Medicare to cover cardiac rehabilitation after your surgery. Medicare will even cover minimally invasive heart disease treatments like cardiac catheterization. So, if you need a heart procedure, Medicare will likely help you cover some of the costs.
How much does open heart surgery cost with medicare?
The average cost of heart bypass surgery is over $100,000, but Medicare will cover a large portion. Now, even if Medicare covers 80% and there are no excess charges, you could still be responsible for a large bill.
Inpatient procedures will cost you the Part A deductible and 20% coinsurance unless you have additional coverage. Outpatient procedures will cost the Part B deductible and 20% coinsurance when you only have Medicare.
You may pay over $20,000 for your heart bypass if you only have Medicare. Signing up for extra insurance can save you quite a bit of money.
Understanding Medicare coverage costs for open heart surgery
To understand how much of the bill you'll be responsible you must understand the basics of Medicare and its options.
Medicare Part A
Medicare Part A covers inpatient and hospital insurance. With Part A, you'll pay a per-occurrence deductible of $1,632. You'll be responsible for a per-day copay if your hospital stay is more than 60 days.
Medicare Part B
Medicare Part B covers outpatient and medical services and is an 80/20 plan with no caps. This means that, for the most part, you'll be responsible for 20% of the cost of the bill, and Medicare pays 80%.
The actual amount could vary depending on whether the procedure is inpatient or outpatient and where it's performed. Part B has an annual deductible of $240, and potential excess charges of up to 15%
For Medicare beneficiaries enrolled in Medicare Advantage plans, you can expect a fixed plan copay for most services, with a cap on how much you can spend in any given year.
If you choose a Medicare Supplement, Your cost will be minimal for the most common plans. You could have little to $0 out of pocket.
Medicare Advantage costs for open heart surgery
They administer your health care when you're on a Medicare Advantage plan. In most cases, Inpatient Surgery will have a fixed copay. If it isn't, you will have a coinsurance amount that you'll pay until you hit your plan's maximum out-of-pocket.
Medicare Advantage plan coverage varies significantly based on your chosen plan and where you live. Refer to your summary of benefits for your plan's inpatient surgery costs.
Medicare Supplement costs for heart surgery
Medicare Supplement plans help cover the costs you're responsible for in Original Medicare. Open heart surgery is typically covered under Medicare Part A.
The majority of Medigap plans cover your portion of Part A costs. Most beneficiaries will have $0 out-of-pocket costs for inpatient surgery.
Will Part D cover the medications I need after heart surgery?
Enrolling in a Part D plan means you'll have coverage for medications you take at home. You'll need to check the plan formulary to know if specific medications have coverage and the cost of medications needed after having a Medicare-covered open heart surgery.
Some medications require prior authorization or step therapy. There may also be quantity limits on medications, especially for pain meds. Conversations with your doctor can help you understand your treatment plan.
Conditions treated by open heart surgery
Several different heart surgeries are considered open-heart surgery. Poor diet and high cholesterol are a few things that can increase the need for surgical repair. The following conditions can all lead to open-heart surgery:
Arrhythmias including atrial fibrillation
Congenital heart defects, like an atrial septal defect or hypoplastic left heart syndrome
Coronary artery disease
Heart failure
Heart Valve Disease
Thoracic aortic aneurysm
Procedures that take place during heart surgery
When it comes to the heart, specific procedures require direct access to the heart and the blood vessels surrounding it.
Several procedures can take place during the surgery. Some of the procedures are listed below:
Aneurysm repair
Congenital heart defect repairs
Bypass Surgery
Heart Transplant
Heart valve replacement or repair
Left Ventricular assist device
There are times when pacemakers or cardiac defibrillators are installed during open-heart surgery or another procedure.
Preparing for open heart surgery
Your healthcare provider will give you instructions on what you need to do as you get to your surgery. Most of the recommendations are regarding medications, food, drinking, alcohol, and tobacco.
You may need to stop taking certain medications a week or two before the surgery. Blood thinners, such as aspirin or warfarin, are the most common medications that are stopped before surgery. Other common medications that are halted are drugs that can increase the risk of bleeding.
For what you consume, you will be more than likely asked to fast or not eat or drink before the surgery. It's much safer to administer anesthesia when there is nothing in the stomach.
Smoking and alcohol can slow the process of post-surgical healing. This can also increase the risk of other complications.
During open heart surgery
Open heart surgeries are not simple—some last more than six hours. Generally, your surgeon will make a 6 to 8-inch incision down the middle of the chest. Then they saw the breastbone and spread your ribcage.
Once your surgeon has access, and if you have an on-pump surgery, you'll be connected to the heart-lung bypass machine. They will then repair your heart and restore the blood flow.
Finally, they will disconnect the bypass machine and close your chest.
What to expect after heart surgery
Depending on the procedure, you could stay in the ICU, then when you're ready, be moved to a regular hospital room. After surgery, you could experience the following side effects.
Appetite loss
Constipation
Insomnia
Memory Problems
Muscle Pain in the chest areas, bruising, and minor swelling on the incision site.
FAQs
How is open heart surgery?
Open heart surgeries vary greatly depending on what is being repaired and your insurance coverage. You can expect the cost of open heart surgery to be between $30,000 and $201,000
How much does a quadruple bypass surgery cost?
The average cost of bypass surgery is around $123,000. Quadruple bypass surgery is one of the more intensive heart surgeries. Expect the cost to be in the higher range between $125,000 and $200,000
Does Medicare cover heart surgery?
Yes, Medicare covers heart surgery. It's considered medically necessary. Likewise, your other Medicare insurance plans, such as Medicare Supplements and Medicare Advantage, will also cover heart surgery.
Does Medicare pay for heart valve surgery?
Medicare will cover valve replacements for those with damaged valves. The procedure is considered lifesaving and is, therefore, medically necessary.
Does Medicare cover mitral valve repair?
Transcatheter mitral valve repair for secondary mitral regurgitation qualifies for Medicare reimbursement.
Does Medicare cover heart health screenings?
Yes, Medicare does cover cardiovascular disease screenings. Preventive screenings can occur during your Medicare Annual Wellness Visit or Welcome to Medicare Visit. Talk to your doctor about your health risks or concerns.
Does Medicare cover cardiac rehabilitation?
Medicare will cover cardiac rehabilitation, usually including 36 sessions after discharge. Some patients may be eligible for 72 sessions when deemed medically necessary — this is intensive cardiac rehabilitation.
How much does Medicare cover for bypass surgery?
Bypass surgery is on Medicare's inpatient-only list. This means Medicare Part A covers it. You'll pay your Medicare Part A deductible once admitted to the hospital.
You could receive additional bills from other doctors and procedures that occur when in the hospital. Sometimes these additional bills will be covered as Medicare Part B will accrue additional costs.
How much does open heart surgery cost with insurance?
Open-heart surgery costs upwards of $125,000 on average. Those with medical insurance can expect to pay less. Review your plan's benefits for those on a Medicare Advantage plan to see the copay. If enrolled in a Medicare Supplement, You can expect to pay little or nothing out of your pocket for the procedure.
Does Medicare Part A pay for surgery?
Certain surgeries are covered by Medicare Part A. They include coronary artery bypass grafting, heart valve repair, or valve replacement.
How Medigap Can Help Cover the Cost of Open Heart Surgery
Medicare Supplement insurance covers the 20% you would otherwise be responsible for paying. It's best to sign up for a Medigap policy when you're first eligible for Medicare because you're guaranteed coverage.
Medigap will save you the most money and provide predictable medical costs for items and services such as the open heart surgery costs associated with Medicare.
Working with an insurance agent is beneficial because they can help you find insurance that best suits your needs, lifestyle, and eligibility. Give us a call today. Or fill out an online rate form now to receive the best rates in your area.
Related Content