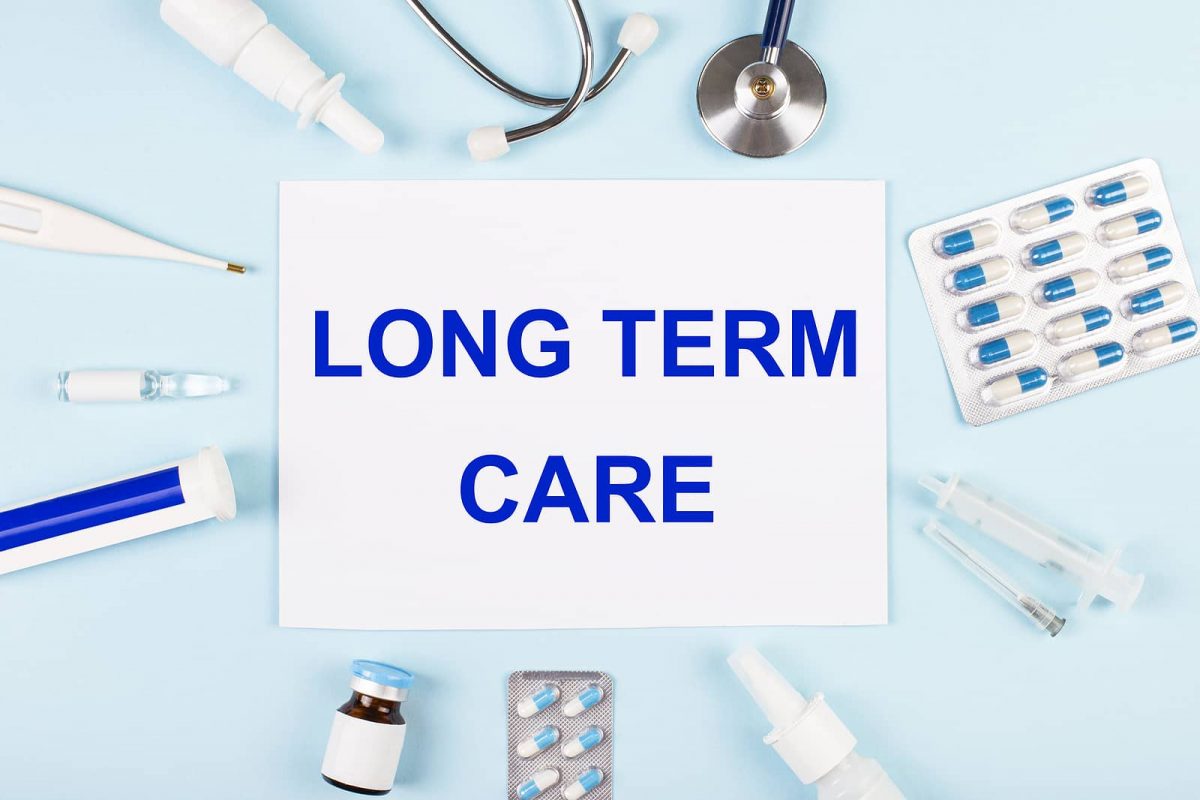 There are some long-term care services Medicare will cover, and it's in your best interest to know your options regarding care should you need it. Here, we'll discuss the type of long-term care Medicare covers, how to qualify for this coverage, and how you can get help covering the costs.
What are the Medicare Guidelines for Long Term Care Coverage
Medicare will cover some long-term care services such as in-home care and short skilled nursing facility stays when you meet specific guidelines. However, some aspects of long-term care (LTC) don't have Medicare coverage, such as nursing homes, custodial care, and assisted living facilities.
To qualify for Medicare long-term care, you must:
Be an inpatient at an approved hospital for at least three days
Go into the nursing facility within 30 days of your 3-day hospital visit
Require additional therapy
Your condition must demand skilled nursing services
Once you meet these requirements, Medicare pays for a maximum of 100 days during each benefit period.
Does Medicare Cover Long-Term Care Services?
Medicare won't cover long-term care unless it's only for a short period and under certain circumstances. Part A inpatient deductibles and coinsurances apply. Once you exhaust your lifetime reserve days, Medicare stops covering the costs.
If you have concerns about long-term care costs in the future, it's best to buy a LTC insurance policy.
Does Medicare cover Skilled Nursing Care?
Medicare Part A does cover a short-term stay at a Skilled Nursing Facility (SNF) if you have a qualifying inpatient hospital stay. The cost of your care depends on how long you stay at the facility.
For Days 1 through 20: Part A covers the entire cost, and you have a $0 per day coinsurance
Days 21 through 100: Costs you up to [GCBB#part-a-snf-copay-days-21-100] copayments per day in .
Days 101 and beyond: You pay all the costs for your care.
To use SNF coverage, you must have Part A and days left in your benefit period.
Does Medicare Advantage Part C cover long-term care?
It's not mandatory for Part C plans to offer LTC coverage. However, plenty of Medicare Advantage plans are offering these benefits. Part C plans can cover benefits beyond Original Medicare, such as transportation, personal care, adult day care, and meal delivery.
For the most part, Medicare Advantage plans don't cover the cost of room and board at an assisted living facility. Also, Part C doesn't cover the cost of activities of daily living.
Medicare Advantage plans vary by zip code; comparing the options in your area is essential. Every Part C plan is different. You may have to stay in-network to qualify for coverage. Also, there may be out-of-pocket costs.
Do Medigap plans cover long-term care benefits?
Medicare Supplement insurance plans only cover long-term care Medicare covers. So, if Medicare approves the claim, the Medigap insurance policy will approve their portion of the claim.
How do I get coverage for long-term care?
The easiest way to get LTC insurance is to buy a policy through a private insurance company. Costs and benefits are different between plans, but for the most part, this type of insurance pays things Medicare won't cover.
Long-term insurance covers custodial care at home, assisted living, nursing homes, and adult daycare.
FAQ's
Does Medicare cover home health care?
Medicare covers home health aides when you meet qualifying conditions. Coverage for home health care is only available part-time or intermittently. Care must be medically necessary, and your doctor must submit an order for you to receive this care. Medicare won't cover help with activities of daily living such as toileting, bathing, dressing, or eating.
Will Medicare pay for a caregiver?
Medicare covers at-home care from a Medicare-certified agency. But, Medicare won't cover an independent caregiver, private therapist, or private nurse. Although, Medicare Advantage plans in certain areas may include coverage for a caregiver.
Does Medicare cover adult day care?
Medicare won't cover the cost of an adult day care center. However, seniors that get financial assistance or respite care through Medicaid may qualify. Beneficiaries of Medicare and Medicaid can receive care through the Program of All-inclusive Care for the Elderly (PACE) and may be eligible for an adult health care center.
Does Medicare cover hospice care?
Medicare covers everything you need relating to a terminal illness. Original Medicare will even cover up to 5 straight days of respite care costs for hospice patients.
What is the cost of a long-term care facility?
The average cost of LTC in the United States is about $300 a day.
Can low-income Medicare beneficiaries get help with long-term care costs?
Beneficiaries with a low income may be eligible for Medicaid. The Medicaid program varies by state, but all states should have a program that covers long-term care in a nursing home. Contact your local Medicaid office to see if you meet the eligibility requirements in your state. The State Health Insurance Assistance Program (SHIP) is another resource for Medicare coverage counseling.
How to Get Help Finding Long-term Care Insurance
A Medigap plan is a great way to keep your costs low when Part A coinsurances and deductibles would otherwise be your responsibility. Our licensed agents are here to answer your questions regarding long-term care insurance and Medigap coverage.
Call us at the number above to speak with an agent now. Or, fill out an online rate comparison form to see your plan options.
Related Content