A very sizable portion of Biloxi residents are currently entering or enjoying their golden years. But spending your best years in Biloxi has some unique cost of living challenges, healthcare being one of them. Getting your health care needs met doesn't have to cost you an arm and a leg. Below, we'll go in depth about the different types of supplement insurance policies you can purchase to help protect you from costly gaps in Medicare coverage.
Facts and Figures
There are 6,757 senior citizens living in Biloxi right now

There are 7 hospitals in the Biloxi area where seniors can get emergency and/or in-patient care

16% of Mississippi seniors have a Medicare Advantage plan

25% of seniors have a Medicare Supplement (Medigap) plan

Which leaves 59% of seniors potentially uninsured or underinsured against costly Medicare coverage gaps!
As you age, you'll become more vulnerable to certain types of disease. Most of these are chronic, pervasive, and will require treatment for the rest of your life. Some of them may get progressively worse, increasing your medical expenses as time goes on. And there's a very real possibility that you may end up suffering from more than one at the same time. The chart below outlines the prevalence of the most common chronic diseases among Biloxi seniors:
| | |
| --- | --- |
| Disease | Prevalence in Biloxi |
| Arthritis | 28% |
| High Blood Pressure | 38% |
| Coronary Heart Disease | 8% |
| Diabetes | 14% |
| Kidney Disease | 4% |
Healthcare Costs in Biloxi, MS
The unfortunate thing about chronic disease is that it never gets better. the best you can do is slow it down and manage the symptoms that pop up. Living in Biloxi gives you unique opportunities for managing your chronic conditions and getting proper health care – but getting it at an affordable price is the trickier part. Just take a look at the graph below for average annual costs in Mississippi depending on the chronic condition you are trying to treat.
| | | |
| --- | --- | --- |
| Disease | Prevalence in Biloxi | Annual Cost of Treatment |
| Arthritis | 28% | $291 |
| High Blood Pressure | 38% | $354 |
| Coronary Heart Disease | 8% | $8,542 |
| Diabetes | 14% | $2,163 |
| Kidney Disease | 4% | $7,347 |
Medicare Advantage Savings in Biloxi, MS
In order to protect yourself from these costly Medicare coverage gaps, you should invest in a comprehensive Medicare Supplement Insurance plan, and you should invest early. As you saw above, more than 16% of Biloxi seniors have chosen to protect themselves from these costly coverage gaps with a Medicare Advantage plan. When you choose Medicare Advantage, you choose to replace your Original Medicare benefits with a private health insurance policy from a company which must, by law, offer you the exact same benefits you would get from Original Medicare. Many policies offer you more than what you would get from Medicare Part A and Medicare Part B alone. The government then pays a share of your monthly premium for you, which means your monthly premiums could end up being as little as $0 each month.
When you sit down to discuss Medicare Advantage with a Medicare Advantage insurance agent, you can discuss the gaps in Original Medicare coverage and which types of additional coverage, if any, your Medicare Advantage provider is willing to sell you. Things like extended hospital stays, blood transfusions, and coinsurance costs can get exceptionally expensive on Traditional Medicare. But if you purchase the right Medicare Advantage policy, you can get these costs covered at a minimal additional monthly expense.
Once you and your Medicare Advantage insurance agent take care of those troublesome coverage gaps, you might want to move on and discuss things like vision or dental coverage. Many Medicare Advantage plans also come with prescription drug coverage, too. If you let your Medicare Advantage provider choose your vision and dental coverage for you, you will also have to let them choose which optometrists and dental networks you are allowed access to. But if you feel like the value is worth the restriction, then it may all work out in the end.
Medicare Supplement (Medigap) Savings in Biloxi, MS
Medicare supplement insurance, AKA Medigap, works very differently from Medicare Advantage. Whereas Medicare Advantage takes over and absolves the government of any responsibility for your medical care, Medigap works right alongside your federal Medicare benefits in order to keep your costs affordable. Your Medicare benefits take care of your costs first, then your Medigap Insurance steps in to pay for any coverage gaps which Medicare won't. You are 3rd in line when it comes to paying for your medical costs.
There are 10 Medicare supplement insurance plans available for you to choose from. These plans have been specifically designed to meet the most common needs of seniors like you. Furthermore, whether you live in Ohio or South Texas, Plan F gives you the same benefits wherever you go. Depending on what your needs are, your specific Medigap policy may provide for only the Medicare coverage gaps in Part A, or a variety of coverage gaps in both Medicare Parts A and B.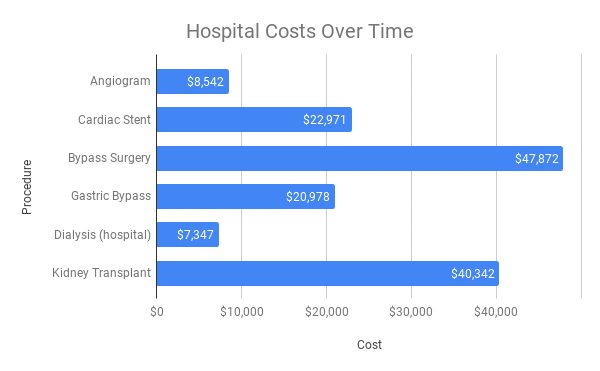 But if you're worried about hospital costs – and also outpatient expenses associated with Medicare Part B – then you'll want to take a look at Plans B, C, F, G, M, and N. These plans add to the hospital coverage benefits in the other floor plans and cover additional Medicare gaps such as your Medicare Part B deductible and excess charges. Plan F is the most comprehensive out of all of these plans, but it won't be around for much longer. The good news is that if you can enroll before the beginning of 2021, you may be able to get grandfathered into the program and enjoy Plan F benefits long after it is no longer available for purchase.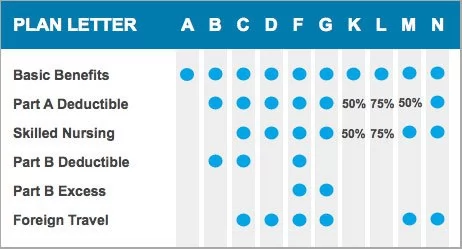 Due to the laser focus of Medigap coverage, you may have to put a little extra work in if you want dental, vision, or prescription drug coverage. Medigap policies don't provide for any of these. This is because Medicare Part D is designed to help seniors with their prescription drug costs. This is also because there is no federal mandate for vision or dental coverage for seniors, despite how frequently they need this type of care. But you can shop around private companies in your area who will offer you this type of coverage. Some may even offer discounts for seniors. And, unlike Medicare Advantage companies who choose your medical networks, dentists, and optometrists for you, you might have the freedom to choose any provider you wish.
Paying for proper medical care in Biloxi can be a challenge. But with the right Medicare Supplement Insurance – whether that be Medicare Advantage or a Medicare Supplement Policy – you can get affordable coverage at a price that won't break your bank. More importantly, you'll be protected from the potentially costly gaps in Medicare coverage which could cost you tens of thousands of dollars or more at a time in your life when you can least afford it. Even if you overestimate your medical needs, the peace of mind you get can still be worth its weight in gold.
| | | | |
| --- | --- | --- | --- |
| Medigap Plan | Minimum Monthly Premium | Maximum Monthly Premium | Average Estimated Monthly Premium (Part B Premium Included) |
| Plan A | $78 | $123 | $236 |
| Plan B | $107 | $150 | $264 |
| Plan C | $131 | $171 | $287 |
| Plan D | $140 | $157 | $284 |
| Plan F | $131 | $178 | $290 |
| Plan F (high deductible) | $46 | $46 | $182 |
| Plan G | $108 | $149 | $264 |
| Plan K | $49 | $68 | $194 |
| Plan L | $76 | $93 | $220 |
| Plan M | $142 | $142 | $278 |