Those on Medicare know grocery shopping isn't easy when you have chronic pain or health issues. For many people, it's a hassle to get to the grocery store, let alone pay for groceries.
Medicare coverage for groceries and food
The short answer is no. But there are additional Medicare options and resources to help you find solutions. Let's learn more about your options for meal-delivery services covered by Medicare and Medicare Advantage programs.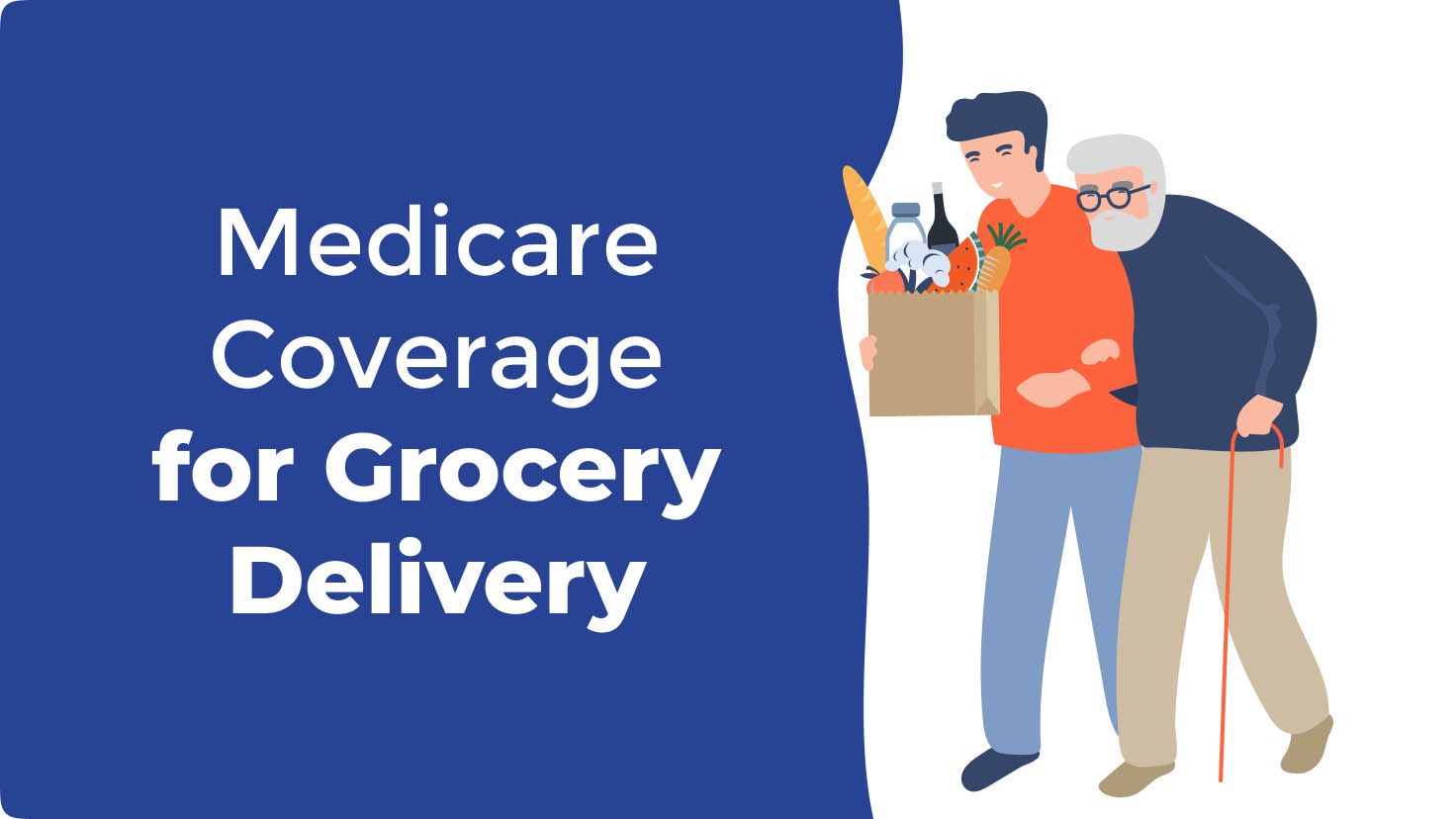 Does Medicare pay for groceries?
Medicare won't cover groceries or grocery delivery. The federal program doesn't include home-delivered meals either.
But Medicare may cover a meal delivery service for people with chronic conditions. Nutritional meals will be brought to your doorstep for up to 2 weeks per year. Contact your doctor to determine your eligibility.
Why doesn't Medicare cover grocery store delivery?
Medicare is designed to pay for medically necessary health care. Groceries aren't considered a medical need but a basic need; Medicare doesn't cover basic needs.
So, for now, Medicare won't cover groceries or grocery delivery.
Does Medicare cover Meals on Wheels?
Meals on Wheels doesn't have Medicare coverage, but the organization won't deny you due to financial difficulties. The Meals on Wheels program helps feed more than 2 million Americans annually.
Meals on Wheels operates on a sliding scale; some programs accept food stamps. Those that qualify will be people that struggle to leave their homes, those unable to feed themselves, the elderly, and those with mental or physical disabilities.
Check out your local Meals on Wheels organization for information about your community programs.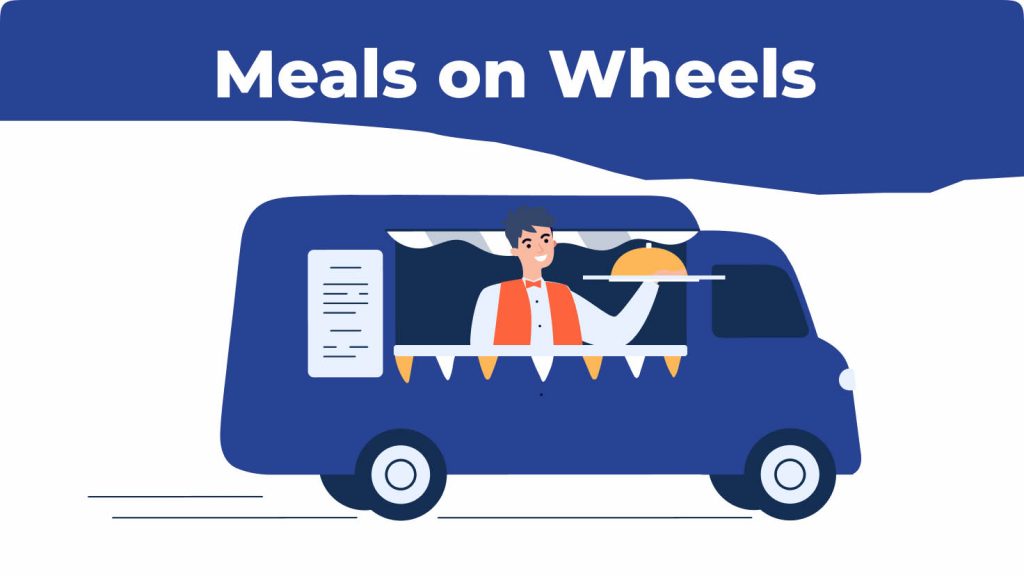 Do Medicare Advantage plans cover grocery delivery services?
While the federal program ignores the grocery need of older citizens, Medicare Advantage plans are using it as an opportunity to attract more enrollees. Many Part C plans offer meal delivery services or cover the cost of healthy food options.
Some plans may have food options on a quarterly card similar to over-the-counter benefits cards. Other plans may require you to meet certain healthcare needs before being eligible for meal delivery.
Comparing plan options is important if you're considering Part C because every plan is slightly different; look at all the details before you make your choice.
Do all Part C plans cover food delivery services?
Only some Medicare Advantage plans will cover food delivery services. Many service areas will not have a Medicare Advantage plan offering ancillary benefits such as grocery delivery.
Don't judge a plan solely on meal delivery. That should just be an added perk to an already suitable policy.
What are the eligibility requirements to get grocery delivery services?
Every Medicare Advantage plan has its own rules and guidelines. You may need a certain health condition or situation for some plans, such as recent surgery.
Other Medicare Advantage plans may provide you with benefits without needing to meet specific eligibility requirements.
Is there food assistance for beneficiaries of Medicare?
Some charitable organizations help deliver delivery services to those suffering from mobility issues. Programs like Meals on Wheels will deliver prepared meals to people in need.
Some grocery stores offer free delivery to those with qualifying conditions. Contact your local grocer to inquire about their accommodations.
If your income is low, consider applying for food stamps or checking out local food banks.
How do I find a plan that offers a food delivery service?
It might be hard to find a plan that offers a food delivery service; these plans are only available in select areas. If you're unsure of the options available in your area, call us at the number above to learn more about what's available to you.
Don't want to call us? That's fine. You can compare your plan options online. Just know that if you have any questions or if Medicare gets confusing, we are happy to help you navigate the maze.