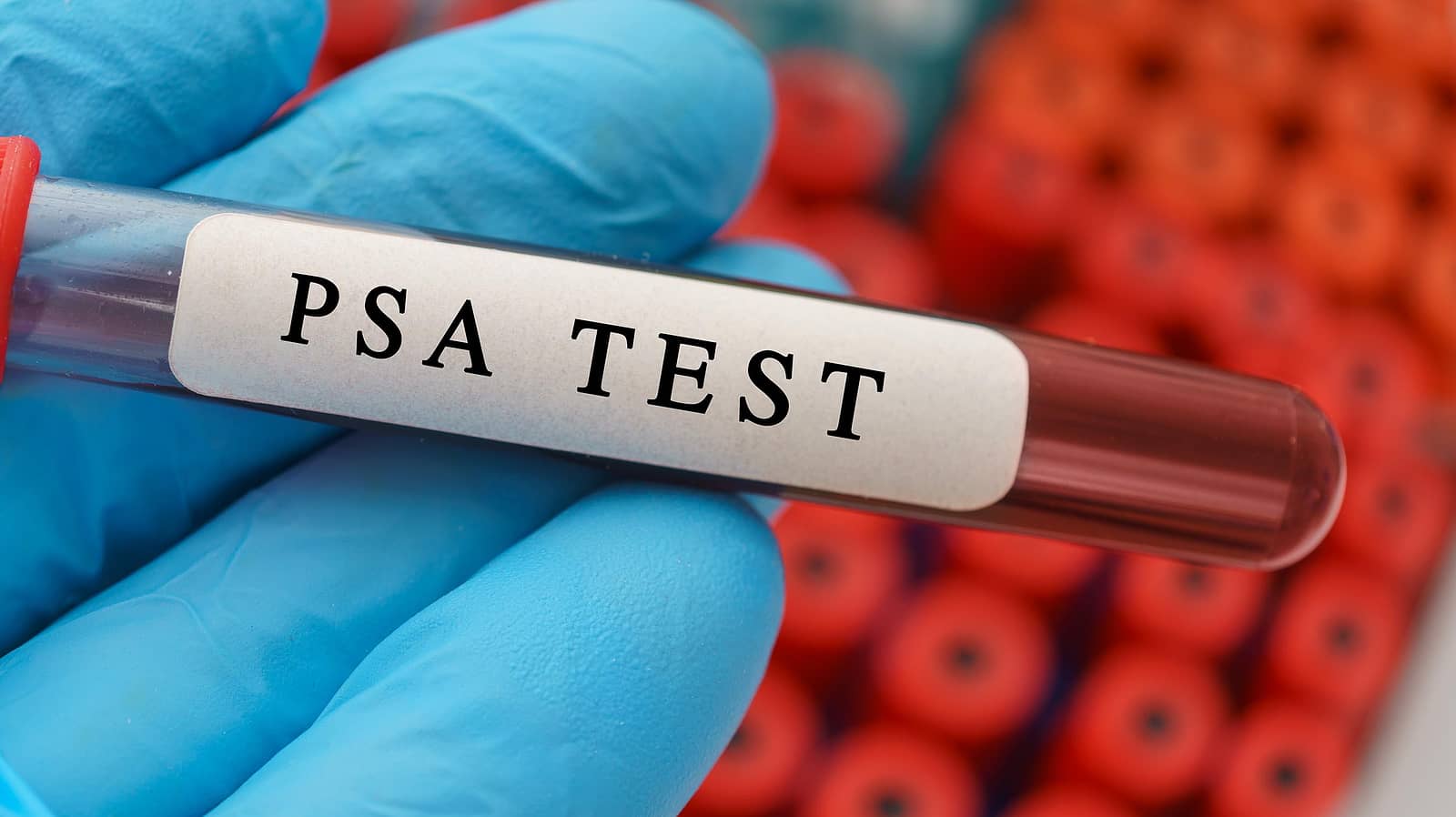 Prostate cancer is the second most common cancer among American men. The American Cancer Society projected that there would be just under 270,000 new cases of prostate cancer in 2022 which will lead to just under 35,000 deaths.
Only lung cancer kills more men than prostate cancer. One in nine men will be diagnosed with prostate cancer. Fortunately, Medicare covers several prostate cancer screenings in an attempt at early detection. Today, we'll be discussing Medicare coverage for PSA tests.
Does Medicare Cover Prostate-Specific Antigen Tests?
Medicare covers prostate-specific antigen tests for men over 50 or under 50 if their healthcare provider deems it medically necessary. These screenings are considered preventive and covered under Medicare Part B, and there shouldn't be a deductible, coinsurance, or copayment.
What is a Prostate-Specific Antigen Test?
PSA tests measure the amount of prostate-specific antigen in the blood. The prostate gland produces PSA proteins that circulate through your body at all times. This test is sensitive and can detect high levels before symptoms begin. This test can give an early indication of prostate cancer.
What if my test comes back with a high level of PSA?
If your Prostate-Specific Antigen test comes back with elevated PSA levels, it doesn't mean you have cancer. Generally, your physician will schedule or perform other diagnostic tests to find the cause. Additional causes of a high PSA level could include a reaction to certain prescription drugs, enlarged prostate, or a prostate infection.
Who is at a higher risk for prostate cancer?
While prostate cancer can affect males, some populations are more at risk. Higher-risk individuals include men over 50, African Americans, and men with a family history of prostate cancer. If you're at high risk, your doctor may order a PSA test and a digital rectal exam to check for growths.
Medicare Coverage for a PSA blood test?
Medicare Part B covers PSA tests once every 12 months, beginning on the Medicare beneficiary's 50th birthday. If you're on Medicare before 50, and your physician feels it's medically necessary, Medicare will cover the test. PSA tests fall under preventive screenings, so there should be no charge. The same rules will apply to Medicare Supplement insurance and Medicare Advantage plans.
Medicare Supplement Coverage for a PSA blood test
Medigap plans are secondary coverage to Original Medicare. These plans help cover the Medicare beneficiary's cost-share when using Medicare Part A and Medicare Part B benefits. Since Medicare is primary, these Medicare Supplement policies must help cover the costs of services that Medicare approves. Medigap plans will assist you when your test results have elevated PSA levels. In this situation, your doctor will conduct additional diagnostic tests. Your Medicare Supplement plan will help cover the costs for these further tests.
Medicare Advantage Coverage for a PSA blood test
Part C Medicare Advantage plans are required to cover all the benefits of Original Medicare. Since these plans are another way to receive your Medicare benefits, screening for prostate cancer detection will also be covered.
Medicare Coverage for Prostate Surgery
If your physician determines that surgery is required, Medicare will cover its portion of the Medicare-approved amount. Typically this service is performed as an inpatient surgery at the hospital. Coverage through a Medicare Advantage or Medicare Supplement policy may cost less.
What's the cost of a Prostate-Specific Blood test?
As mentioned above, as long as your test falls within the time frame of the preventive guidelines, there should be no cost. But depending on where you live, the average price for a PSA blood test is about $40. However, depending on the results, you may have additional tests which have costs for which you'd be responsible. Your healthcare provider may recommend an ultrasound or prostate biopsy to look closely at abnormalities.
What's the difference between a PSA test and a Digital Rectal examination?
There are several methods of screening for prostate cancer. The most popular is the prostate-specific antigen test and the Digital Rectal examination. A PSA test uses a blood sample sent to a lab to analyze the PSA levels. A healthcare provider performs a digital rectal exam by inserting a lubricated-gloved finger into the rectum and applying pressure to the prostate gland. The purpose is to feel for any buldges or abnormalities.
FAQs
How Much Does Medicare pay for a PSA test?
Medicare Part B covers PSA tests as outpatient preventive services. There should be no costs for routine preventive PSA tests. Suppose you're trying to obtain a screening outside the preventive schedule. In that case, you can expect that Medicare won't cover the cost unless it's medically necessary.
Does Medicare cover PSA tests after age 70?
For most individuals, Medicare begins coverage for these tests starting at age 50. In some cases, where someone is a high risk, and the doctor deems it medically necessary, the test will be covered for beneficiaries under 50.
How can Medicare cover PSA?
Medicare covers PSA tests as preventive prostate cancer screening tests. If you have higher than normal PSA levels, your healthcare provider may schedule additional tests to evaluate further.
What is the PSA test?
PSA tests are blood test that looks for abnormal PSA levels in your system. These tests attempt to catch prostate cancer early.
When will Medicare not cover a PSA test?
Medicare only covers these tests as annual screening unless a physician deems it necessary. Medicare will not cover the test if you want the test outside of preventive screenings or medical necessities.
How long does a Medicare-covered PSA test last?
Medicare calls for a preventive PSA test every 12 months.
What is benign prostatic hyperplasia?
Benign prostatic hyperplasia is a noncancerous increase in the size of the prostate gland. Individuals that suffer from benign prostatic hyperplasia experience frequent urination, trouble starting to urinate, inability to urinate, weak stream, or loss of bladder control.
Does Medicare cover a prostate biopsy?
Medicare will cover diagnostic tests such as prostate biopsies if the doctor thinks it's necessary. You can expect to pay 20% of the Medicare-approved amount if you've already paid your Medicare Part B deductible. You can expect a lower biopsy cost if you have additional coverage, such as a Medicare Supplement or Medicare Advantage plan.
Need Medicare Coverage for PSA Testing
We have licensed insurance agents available that specialize in all parts of Medicare. We can review your needs, medications, doctors, and wants and help find options that meet those needs. Getting help is simple! Give us a call or fill out our online request form.