Rutland is one of the most populated cities in Vermont, and with good reason! The city has plenty of history, great cultural centers, and medical treatment centers are plentiful. To put it simply, Rutland has just about everything that a retired person could want in a city. Unfortunately, despite having such great amenities, many seniors in the city still struggle to secure access to healthcare. That's because Medicare coverage gaps continue to keep them tied down in out-of-pocket expenses, oftentimes totaling several thousand dollars each year. For many, that's just not an option, forcing retired seniors to either go back to work or to sacrifice their independence in some other way. Fortunately, seniors in Rutland have realized that there are two easy ways out of the Medicare coverage gaps: by enrolling in either a Medicare Advantage or Medicare Supplement plan.
Facts and Figures
There are 3,458 senior citizens living in Rutland right now

There are 5 hospitals in the Rutland area where seniors can get emergency and/or in-patient care

8% of Vermont seniors have a Medicare Advantage plan

35% of seniors have a Medicare Supplement (Medigap) plan

Which leaves 57% of seniors potentially uninsured or underinsured against costly Medicare coverage gaps!
More than half of the senior population in Rutland face a daily struggle to obtain access to healthcare options that they both need and deserve. If you're one of those thousands of seniors, then there are a few more things that you should know. Healthcare professionals have long studied the effects of aging on the body's health. Unfortunately, as you age, your risk of developing another age-related illness increases. You could theoretically develop each and every illness on the list below. To make matters worse, your risk of developing new or worsening symptoms also increases with age and so too do the frequency and severity of those symptoms. The chart below demonstrates just how common some of the most debilitating age-related illnesses are in Rutland.
| | |
| --- | --- |
| Disease | Prevalence in Rutland |
| Arthritis | 19% |
| High Blood Pressure | 18% |
| Coronary Heart Disease | 4% |
| Diabetes | 7% |
| Kidney Disease | 3% |
Healthcare Costs in Rutland, VT
With new age-related illnesses comes new age-related medical expenses. As you develop new symptoms and as your existing symptoms worsen in both frequency and severity, the amount of money that you spend on the treatment of those symptoms will increase. Even on the off-chance that your symptoms remain the exact same from one year to the next, you will most likely still find yourself paying more with each passing year. That's because medical costs in general are on the rise, regardless of how frequently or infrequently you see the doctor. Combine those facts with the fact that seniors are living longer lives than ever before, there is an increasingly larger period of time in each person's life for healthcare costs to increase. The chart below demonstrates just how expensive the aforementioned age-related illnesses can be if you rely on Original Medicare.
| | | |
| --- | --- | --- |
| Disease | Prevalence in Rutland | Annual Cost of Treatment |
| Arthritis | 19% | $294 |
| High Blood Pressure | 18% | $356 |
| Coronary Heart Disease | 4% | $9,860 |
| Diabetes | 7% | $2,173 |
| Kidney Disease | 3% | $8,753 |
Medicare Advantage Savings in Rutland, VT
Fewer than 10% of all Rutland seniors have already switched over to Medicare Advantage. Medicare Advantage is an insurance plan provided by a private insurer. That means that it totally replaces your Original Medicare coverage. However, it does not mean that you will lose any form of coverage. The law requires that all providers of Medicare Advantage plans provide the same minimum level of coverage as Original Medicare. On top of that, many providers will offer the option of adding additional benefits in exchange for you paying a little more in premiums. Of course, that "little more" often ends up being a total monthly premium of $0, since the government handles most or all of your Medicare Advantage premiums.
One major benefit of Medicare Advantage plans is the ability to add prescription drug coverage and minor medical equipment coverage directly to your plan. These additions can be great options for you if you happen to be suffering from arthritis, high blood pressure, or diabetes. The specific drugs that are covered by the plan vary from provider to provider, but the general rule of thumb is that the benefits are significantly more expansive and inclusive than Medicare Part D prescription drug coverage, even going so far as to cover medical necessities such as glucose monitors and testing strips. As the graph below shows, the savings can really add up over the five- and ten-year periods. In some cases, you can even save as much as $20,000 or more in as little as ten years.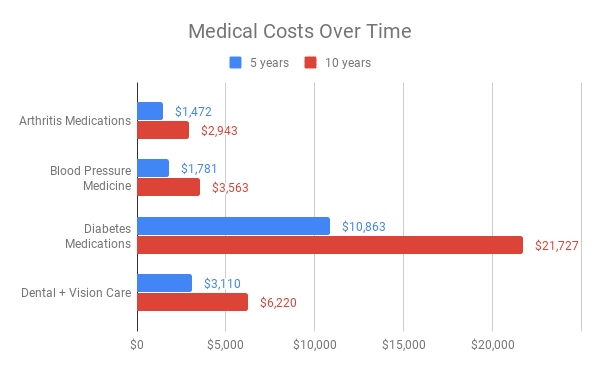 In order to save even more money, many seniors on Medicare Advantage plans will also add vision and dental care coverage directly to their plans. That can enable you to enjoy substantially improved coverage options relating to both vision and dental coverage in comparison to Original Medicare. In fact, neither Original Medicare nor Medicare Supplement Insurance provides many coverage options whatsoever related to vision or dental coverage.
Medicare Supplement (Medigap) Savings in Rutland, VT
Medicare Supplement insurance is often referred to as "Medigap" insurance. The name comes from the purpose of the insurance plan: to supplement your Original Medicare in order to prevent you from having to pay the high out-of-pocket costs of the Medicare coverage gaps. There are ten plans in total (A, B, C, D, F, G, K, L, M, and N) and each one provides different benefits at different costs. That said, each and every plan is designed to provide some kind of coverage related to the expenses of Medicare Part A coverage gaps, which can be excessively expensive for seniors who suffer from age-related health conditions such as heart disease and kidney disease. Each of these ten plans can be broken down into one of two categories.
The first batch of plans to know about are Medigap plan types A, D, K, and L. These plans, as mentioned above, provide coverage benefits for Medicare Part A coverage gaps, meaning that you can enjoy worry-free access to things like hospital stays, blood transfusions, and skilled nursing care. However, it is also important to know that these plan types only provide assistance covering Medicare Part A coverage gaps. That means that Medicare Part B coverage gaps will still pose a significant financial burden to you if you frequently require care related to Medicare Part B.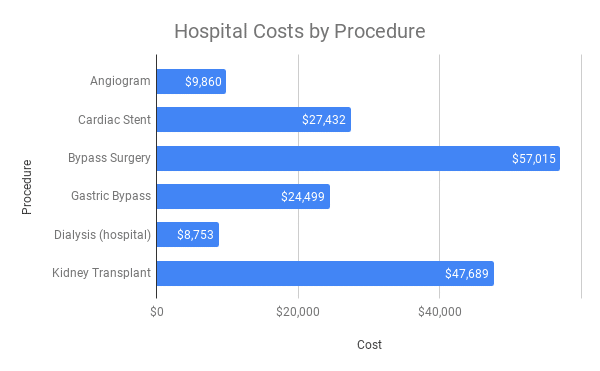 The second category of Medicare Supplement plan types includes Medigap types B, C, F, G, M, and N. These plans are designed to cover Medicare Part A coverage gaps as well as Medicare Part B coverage gaps, making it possible for you to obtain each of the above treatment options as well as various emergency care options, for example. That being said, not all of these plans are destined to last forever. The U.S. Center for Medicare and Medicaid Services is constantly making changes to the available plans. One upcoming change is that Medigap Plan F will no longer be available after 2020. So if you want to enjoy the benefits that are currently available, you have to act quickly.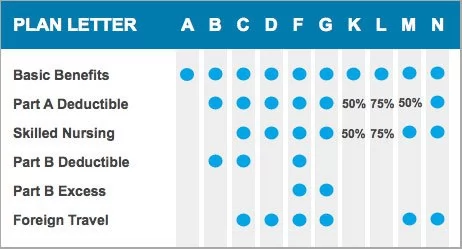 Although Medicare Supplement insurance plans provide a wide array of useful benefits and important financial assistance, they are not without their setbacks. For example, none of the ten existing Medigap plans are capable of providing additional coverage options for dental care, vision care, or prescription drugs. In order to find coverage for that in a plan similar to Medicare, you would have to enroll in a Medicare Advantage plan. On the other hand, you could simply add on private insurance to cover those three categories. For the most part, doing so is relatively simple and hassle-free, requiring only as much as a phone call and costing fewer than $100 per month for most seniors. There is also Medicare Part D for help with prescription drug expenses. Depending on the private plans available in Rutland right now, which change every now and then, you might even be able to enroll in one such plan without waiting for an open enrollment period.
Seeing medical costs rise every year while your risk of developing new or worsening symptoms increases can cause quite a panic. Although it is definitely prudent to be worried about what might happen if you don't have proper health insurance, you don't have to stress. The next time open-enrollment comes around, simply enroll in a Medicare Advantage or Medicare Supplement plan and secure your financial and personal independence against the changing future. Head over to Medigap.com and start on the path to a safer, healthier future today!
| | | | |
| --- | --- | --- | --- |
| Medigap Plan | Minimum Monthly Premium | Maximum Monthly Premium | Average Estimated Monthly Premium (Part B Premium Included) |
| Plan A | $92 | $172 | $268 |
| Plan B | $145 | $228 | $322 |
| Plan C | $157 | $247 | $338 |
| Plan D | $141 | $276 | $344 |
| Plan F | $158 | $279 | $354 |
| Plan F (high deductible) | $41 | $89 | $201 |
| Plan G | $176 | $224 | $336 |
| Plan K | $70 | $130 | $236 |
| Plan L | $122 | $142 | $268 |
| Plan M | $164 | $164 | $300 |
| Plan N | $119 | $194 | $292 |