Beautiful Barre is prime real estate for seniors looking to retire in Vermont. Unfortunately, Medicare coverage gaps can make it difficult to find the time to breathe, let alone to enjoy your retirement. As your health worsens with age, you will most likely find yourself paying thousands of dollars in out-of-pocket expenses as a result of the Medicare coverage gaps. For many seniors who don't have the option of going back to work, this increased financial burden can mean a near total loss of your financial and personal independence. On the bright side, there are two ways out: either through a Medicare Advantage or Medicare Supplement insurance plan. You can securely safeguard yourself and your health against any unfortunate circumstances to come with either one of these plans – if you do it right.
Facts and Figures
There are 1,648 senior citizens living in Barre right now

There are 8 hospitals in the Barre area where seniors can get emergency and/or in-patient care

8% of Vermont seniors have a Medicare Advantage plan

35% of seniors have a Medicare Supplement (Medigap) plan

Which leaves 57% of seniors potentially uninsured or underinsured against costly Medicare coverage gaps!
More than half of the seniors in Barre struggle to find reliable access to affordable healthcare. That means that there are hundreds of seniors who cannot reliably obtain treatment in the Barre area without spending thousands of dollars in out-of-pocket expenses. If you're one of those thousands of seniors, then you need to be particularly well aware of age-related illnesses. Age-related illnesses are any illness or disease that becomes more prevalent in a population as the population ages. For example, as you grow older, your risk of developing arthritis increases significantly. On top of that, aging can cause your existing symptoms to worsen in both frequency and severity. Together, these two phenomena make for a snowballing effect of ever-increasing need for treatment.
| | |
| --- | --- |
| Disease | Prevalence in Barre |
| Arthritis | 19% |
| High Blood Pressure | 19% |
| Coronary Heart Disease | 4% |
| Diabetes | 7% |
| Kidney Disease | 3% |
Healthcare Costs in Barre, VT
As you might have guessed, developing new or worsening symptoms leads to new or worsening healthcare costs. The reason that this happens is because your need for treatment is directly related to the frequency and severity of your symptoms. If you only suffer mild joint pain every couple of days, you're probably not going to be visiting the doctor as often as if you were to have severe joint paralysis and excruciating pain on a constant basis. Unfortunately, the worse your health gets, the bigger the risk faced by your financial independence. Since medical costs are rising every year, your healthcare costs can actually increase even if your need for treatment stays the same. Combine that with the fact that seniors are living longer lives now than ever before and you begin to see just how much time these bills have to add up.
| | | |
| --- | --- | --- |
| Disease | Prevalence in Barre | Annual Cost of Treatment |
| Arthritis | 19% | $291 |
| High Blood Pressure | 19% | $354 |
| Coronary Heart Disease | 4% | $9,581 |
| Diabetes | 7% | $2,163 |
| Kidney Disease | 3% | $7,879 |
Medicare Advantage Savings in Barre, VT
Only 8% of seniors in the Barre area have already made the move to a Medicare Advantage plan. Although these plans share a similar name with Original Medicare, it is important to note that they are not provided by the federal government like Original Medicare is. Instead, they are provided entirely by private providers and the federal government simply regulates the coverage options. For example, the government requires that all Medicare Advantage plans have the same level of baseline coverage options as Original Medicare. Moreover, many Medicare Advantage providers also offer the option to pay a little more in exchange for additional coverage options. Once you factor in the fact that the government is willing to pay all or most of your Medicare Advantage premiums, you can end up adding substantial benefits while still paying little more than $0 per month.
But that's not all. You can sit down with your Medicare Advantage insurance agent and customize your benefits and coverage in order to meet all of your medical needs. Just understand that the more coverage you add, the higher your monthly premium will be. Still, many seniors see the added convenience of getting all of their medical benefits covered under one plan to be worth it. Plus, the added benefits (like prescription drug coverage and dental) are usually fairly comprehensive.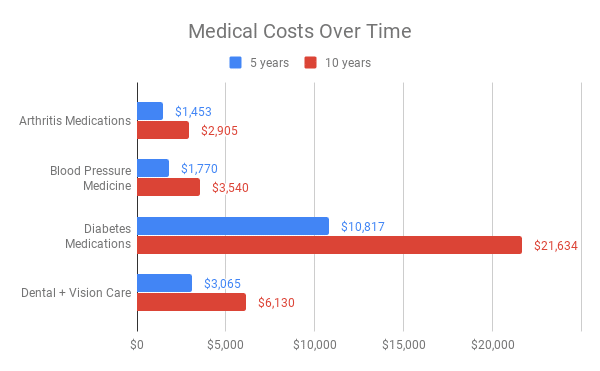 In order to save even more money, many seniors have begun enrolling in vision and dental care coverage options and adding them directly to their Medicare Advantage plans. This is an option that is currently unavailable to seniors who rely on Original Medicare or Medicare Supplement Insurance. Whereas Medicare Advantage plans enable you to enjoy worry-free access to many different kinds of vision and dental care, Original Medicare and Medicare Supplement Insurance will hardly cover anything related to vision or dental care.
Medicare Supplement (Medigap) Savings in Barre, VT
Medicare Supplement (a.k.a. Medigap) Insurance plans are much more common than Medicare Advantage plans in Vermont because they work better for a large number of seniors. There are ten plan types all together and each plan type comes with its own specific pros and cons. In order to get into the particulars of each individual plan, you should consider speaking with an expert. In general, however, each plan is carefully designed to help seniors avoid Medicare coverage gaps in various ways, such as covering the Medicare Part A coverage gaps related to hospital expenses, which can be quite high if you're suffering from age-related heart or kidney disease. Each of the ten plans can be divided into one of two categories in order to better understand their functions.
First, we have Medicare Supplement Insurance Plans A, D, K, and L. These four plans serve primarily to bridge the gap between Medicare Part A coverage gaps and affordable healthcare, making it a great option for seniors suffering from health conditions that require frequent emergency and/or in-patient care. Unfortunately, if you find yourself losing large sums of money to Medicare Part B coverage gaps as well, these four plans won't offer you the optimal level of care that you need.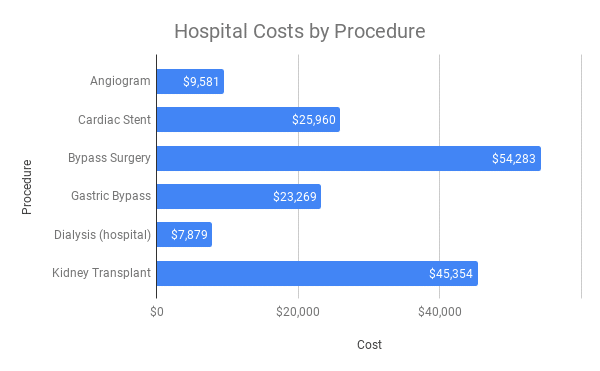 Instead, you will need to look into one of the following Medicare Supplement plan types: B, C, F, G, M, or N. These plan types are capable of providing financial assistance for coverage gaps related to not only Medicare Part A but Medicare Part B as well. That means that things like emergency services as well as most other hospital-related treatments will be covered without you having to worry about coverage gaps. Unfortunately, Medigap Plan F is set to be discontinued after the end of the 2020 calendar year. That means that you should probably look into one of the other Medigap plans if you don't believe you will be able to complete the enrollment process for Plan F by the December 2020 deadline.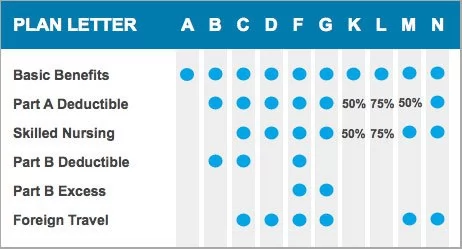 Since Medicare Supplement plans cannot provide any prescription drug, vision care, or dental care coverage directly to your plan, you will have to pursue other means of obtaining these coverage options. For most seniors, Medicare Part D prescription drug coverage will be enough to cover most or all of your prescription needs. Of course, it is important to note that there is a risk of falling into the "donut hole" in Medicare Part D, which is essentially another coverage gap. In order to obtain vision and dental care coverage, you'll have to look into another private insurance provider's plans. Luckily, there are almost never any open-enrollment periods for vision or dental insurance plans, which means that you can enroll in these cheap plans whenever you want.
While medical costs continue to rise and your risk of developing new or worsening symptoms is higher than ever before, taking control of your health insurance is incredibly important. By relying on Original Medicare, you risk having to pay thousands of dollars in out-of-pocket expenses for another year before the Open Enrollment Period comes back around again. So don't put it off for another twelve months. Head over to Medigap.com today and get started on your journey to a brighter, healthier future.
| | | | |
| --- | --- | --- | --- |
| Medigap Plan | Minimum Monthly Premium | Maximum Monthly Premium | Average Estimated Monthly Premium (Part B Premium Included) |
| Plan A | $92 | $172 | $268 |
| Plan B | $145 | $228 | $322 |
| Plan C | $157 | $247 | $338 |
| Plan D | $141 | $276 | $344 |
| Plan F | $158 | $279 | $354 |
| Plan F (high deductible) | $41 | $89 | $201 |
| Plan G | $176 | $224 | $336 |
| Plan K | $70 | $130 | $236 |
| Plan L | $122 | $142 | $268 |
| Plan M | $164 | $164 | $300 |
| Plan N | $119 | $194 | $292 |