Idaho Falls is home to over 61,000 people – and all of them, at some point, will need access to healthcare. But that care will be more expensive for people who are senior citizens; and it will be more expensive still if you don't have the right Medicare Supplement Insurance. Without such an insurance policy, the uncovered gaps in Medicare Parts A and B can quickly become expensive in ways that few people properly anticipate. But with our help, we can get you a Medicare Supplement Insurance policy which covers these gaps at a price that is well within your budget.
Facts and Figures
There are 8,307 senior citizens living in Idaho Falls right now

There are 7 hospitals in the Idaho Falls area where seniors can get emergency and/or in-patient care

31% of Idaho seniors have a Medicare Advantage plan

24% of seniors have a Medicare Supplement (Medigap) plan

Which leaves 45% of seniors potentially uninsured or underinsured against costly Medicare coverage gaps!
Unfortunately, the human body breaks down in certain predictable ways as we age. Your doctor can help you treat the symptoms and slow down any disease, but you can't hold it off forever. The chart below shows some of the most common ailments that Idaho citizens are suffering from right now – as well as their rate of prevalence in the Idaho Falls area. The more prevalent an ailment, the more expensive it tends to be to treat. And if you are in the majority of people suffering from one or more of these conditions, it will have an unfortunate effect on your health care costs.
| | |
| --- | --- |
| Disease | Prevalence in Idaho Falls |
| Arthritis | 23% |
| High Blood Pressure | 28% |
| Coronary Heart Disease | 6% |
| Diabetes | 10% |
| Kidney Disease | 3% |
Healthcare Costs in Idaho Falls, ID
You may only need a single blood pressure medication now, or a topical drugstore cream to manage your arthritis pain. But the older you get, the more likely you are to need multiple medications for the same ailment, or surgery in order to fix a clogged artery or a painful joint. Even if such treatments are relatively affordable now, they will get more expensive over time as inflation and other complicated variables increase the cost of healthcare on an annual basis. If you don't protect yourself from the rising costs of healthcare now – especially the costs for procedures, prescriptions, and hospital benefits which aren't covered by Original Medicare – you could end up paying those costs straight from your savings.
| | | |
| --- | --- | --- |
| Disease | Prevalence in Idaho Falls | Annual Cost of Treatment |
| Arthritis | 23% | $291 |
| High Blood Pressure | 28% | $354 |
| Coronary Heart Disease | 6% | $9,597 |
| Diabetes | 10% | $2,163 |
| Kidney Disease | 3% | $8,509 |
Medicare Advantage Savings in Idaho Falls, ID
When you start thinking about supplementing your Medicare benefits, Medicare Advantage is going to be one of your first major options. But is that the option that's right for you? Many seniors seem to think so. Maybe it's because, in some areas with some options, they can get their Original Medicare benefits (and more, potentially) for a $0 per month premium. Maybe they like it because they get to manage all of their health care benefits under one single plan through the same company. But there's one thing you should know: Medicare Advantage is a private insurance plan offered by a non-government entity. The US government pays a share of your premium for you and legally mandates that you get a specific level of benefits from the policy, but that's about it.
Compared to a Medicare Supplement Insurance plan, there are certain advantages which some seniors may prefer to get from Medicare Advantage. No matter which benefit options you choose, you get to control all of your health benefits under the same plan; most Medicare supplement policies can't offer this. Your monthly premium may also be lower than what you might end up paying for Medicare supplements, Medicare part A, and/or Medicare Part B premiums, depending on which supplement insurance policy you choose. But the choice you make will largely be determined by what your medical needs are, and how much financial protection you need from the gaps in Original Medicare.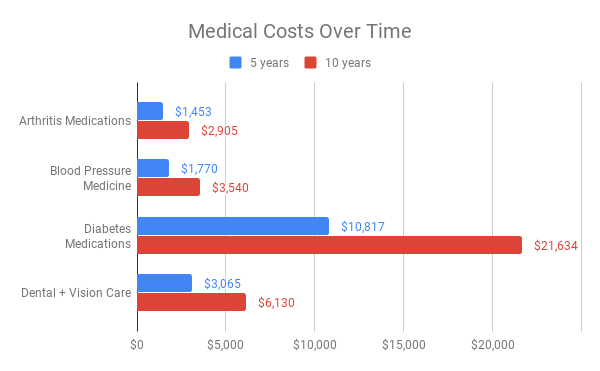 Did you know that most seniors who purchase a Medicare Advantage plan will get the option to add dental and vision coverage to the policy? For many seniors, this added convenience is a big selling point. Like your medical benefits, your dental and vision benefits would be managed within specific medical networks, so you'll have to be careful about who you make an appointment with. But you'll get your eyes and teeth taken care of, and all of your claims will be conveniently managed through the same company.
Medicare Supplement (Medigap) Savings in Idaho Falls, ID
If Medicare Advantage sounds exciting to you, don't stop shopping around just yet. You should also give a Medigap policy a quick look before you make a final decision. These insurance policies are smaller and offer fewer benefits; but what they lack in scope and complexity they make up for in simplicity and affordability. When it comes to health insurance, the less coverage you purchase, the less you will have to pay for it. Since Medicare Supplement Insurance policies only concern themselves with covering the gaps in Original Medicare coverage – not completely replacing your Medicare, the way Medicare Advantage does – your monthly premiums will be substantially smaller and potentially more affordable.
Some seniors think their only financial weakness comes from the gaps in Medicare Part A coverage. Since Medicare Part A deals with hospital costs, these coverage gaps are usually related to things like blood transfusions, extended stays in the hospital, or end-of-life care. Medigap plans A, D, K, and L are designed to protect you from these coverage gaps to varying degrees. And they tend to have a lower monthly premium than the other plans because of their limited coverage scope.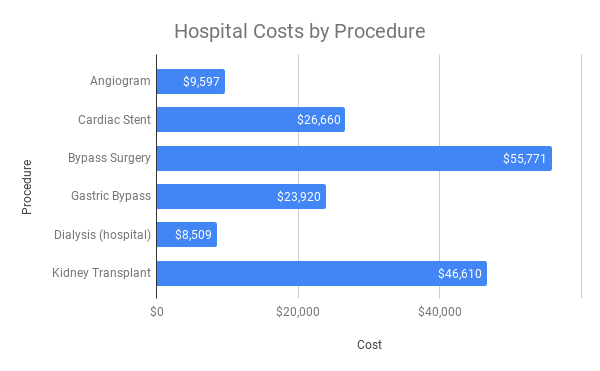 Medigap plans B, C, F, G, M, and N help cover expensive gaps in Medicare Part B coverage like coinsurance and copayments for doctor visits or outpatient treatment. They can also help with your Part B deductible, excess charges for outpatients or doctor visits, and even foreign travel. Not everyone will need things like foreign travel or help with excess charges, though. So if you decide to keep Original Medicare and supplement with Medigap, you can save money by choosing a less comprehensive plan and paying a smaller premium each month. It all depends on what your specific medical needs are.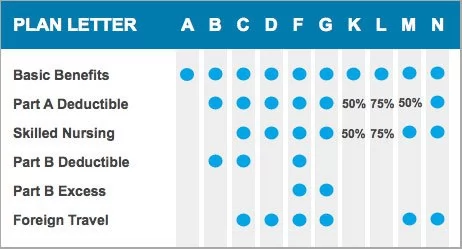 But if you are concerned with additional types of coverage like prescription drugs, dental, or vision, you should know that Medigap policies don't offer these things to you directly. Instead, you will have the option to enroll in the Medicare Part D prescription drug plan (since purchasing a Medigap supplement requires you to be enrolled in Original Medicare Parts A and B). You will also have the freedom to choose which dental and/or vision insurance providers you want, instead of just accepting those who are only available in the limited medical network that a Medicare Advantage company would choose for you. Also, while you are shopping around for vision and/or dental providers, be sure to ask about senior discounts!
Getting older isn't easy. And paying for your medical care is even more challenging still. But for seniors who are living in Idaho Falls, we can make that process a lot simpler. We strongly encourage you to keep browsing our website for more vital information on Medicare Advantage, Medicare Supplement Insurance, and the potentially expensive gaps in Medicare coverage which most seniors don't know they are vulnerable to. If you get confused or you need help sorting everything out, please contact us for more information! We would love to help you get the medical coverage you need to enjoy your golden years the most.
| | | | |
| --- | --- | --- | --- |
| Medigap Plan | Minimum Monthly Premium | Maximum Monthly Premium | Average Estimated Monthly Premium (Part B Premium Included) |
| Plan A | $89 | $260 | $310 |
| Plan B | $119 | $244 | $317 |
| Plan C | $141 | $296 | $354 |
| Plan D | $130 | $242 | $322 |
| Plan F | $142 | $307 | $360 |
| Plan F (high deductible) | $31 | $150 | $226 |
| Plan G | $119 | $246 | $318 |
| Plan K | $54 | $140 | $233 |
| Plan L | $97 | $164 | $266 |
| Plan M | $119 | $218 | $304 |
| Plan N | $97 | $205 | $287 |